These No Bake Energy Bites make a great snack!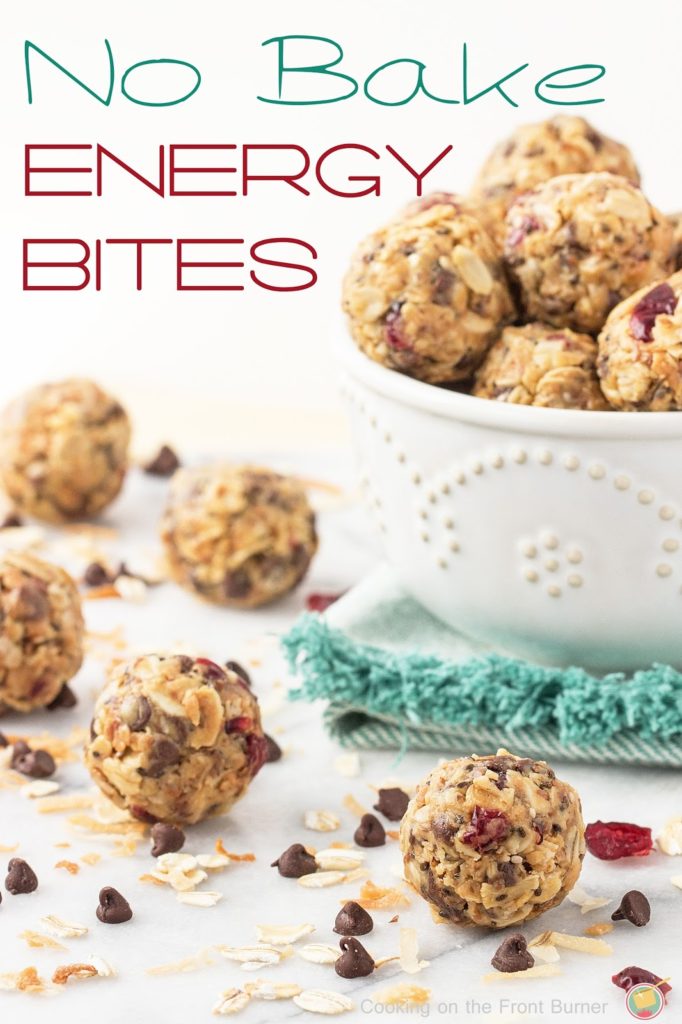 Welcome to Monday...ok, maybe not the happiest day of the week but I hope most of you were able to catch that extra hour of sleep but if not, or even if so, today I'm sharing these No Bake Energy Bites to give you a little burst when the afternoon lull kicks in.

I've been really trying to find some new snacks that are healthier but still taste good.  Yes, these have a little chocolate but chocolate in moderation is OK, right?  For me, around 3 in the afternoon at work I need a little pick me up to get me through the rest of the work day and hoping it tides me over until I've made dinner.  If I come home from work and start snacking, well, I'm in trouble!  These bites have some of my favorite ingredients and eating a couple are filling for me.
No Bake Energy Bites
Prep Time: 10 minutes plus chilling time
Yield about 2 dozen
Ingredients
1 cup old fashioned oats
½ cup toasted coconut
¼ cup ground flax
½ cup mini chocolate chips
½ cup Peanut Butter & Co Bee's Knees peanut butter (or plain)
¼ cup honey
1 teaspoon vanilla
¼ cup chopped craisins
1 tbl chia seeds
Instructions
Combine all ingredients and roll into about 1" balls
Keep refrigerated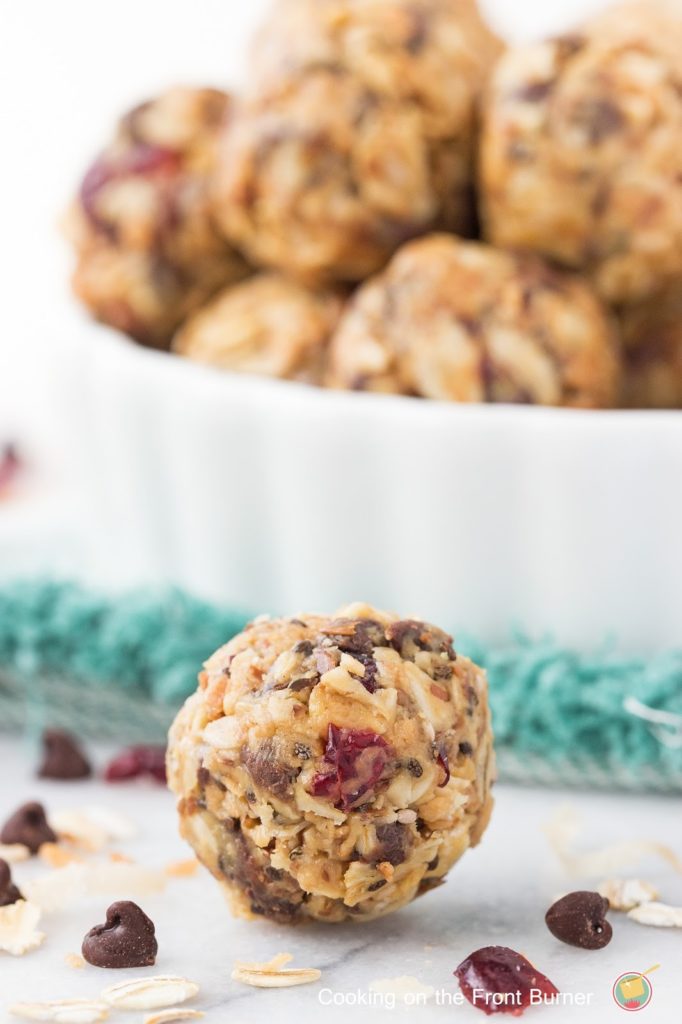 With the holiday season coming up, we'll all be needing extra energy too!  These will keep in the refrigerator for about 2 weeks in a closed container.  Feel free to substitute some of the ingredients with your favorites.  The key is just making sure they hold together when shaped.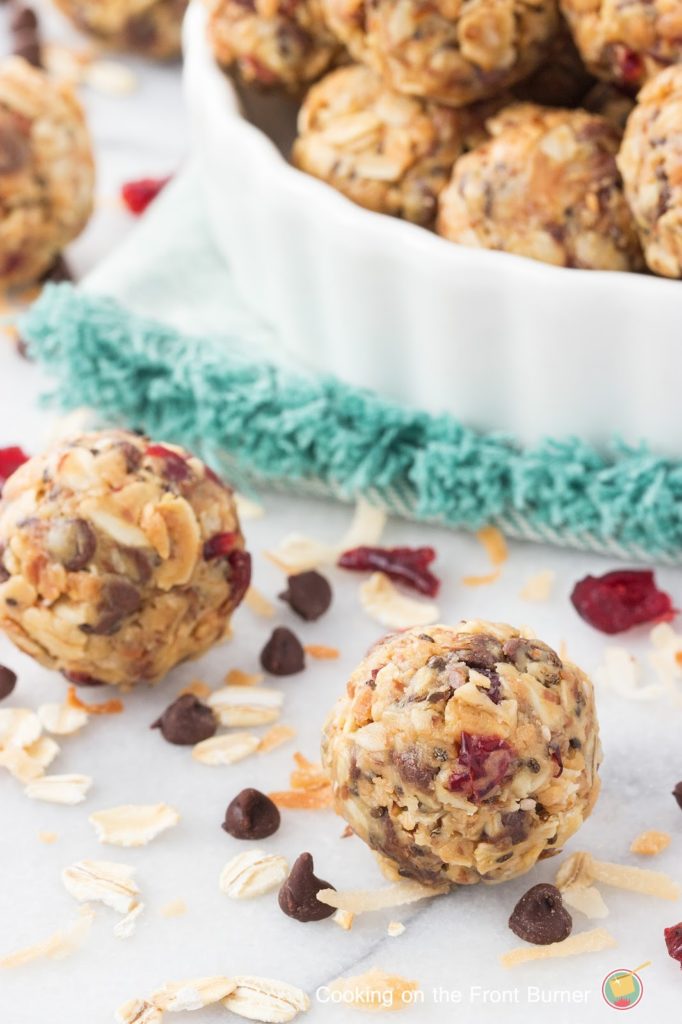 Enjoy and have a great week!!
Another energy bite  you might like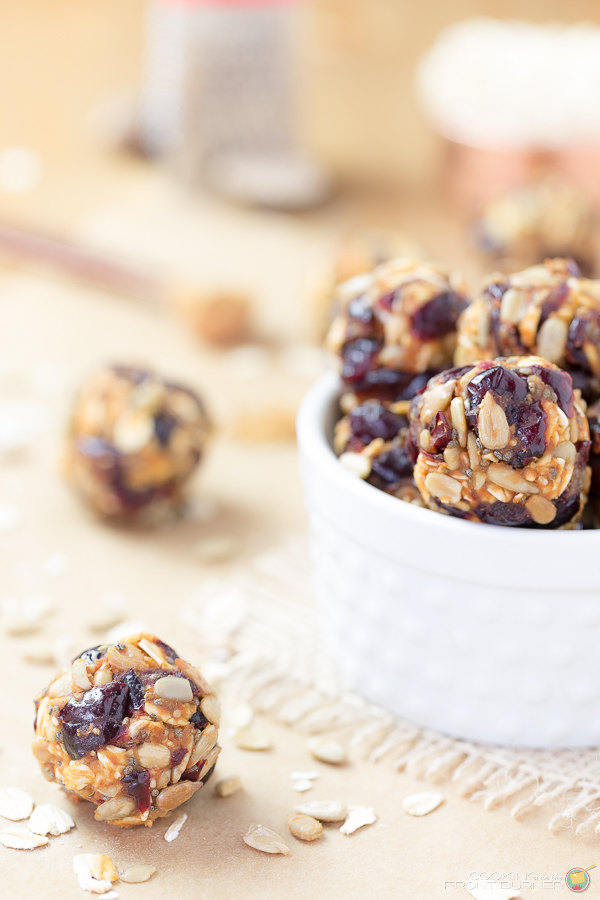 About the Author
Recent Posts
Recipe Index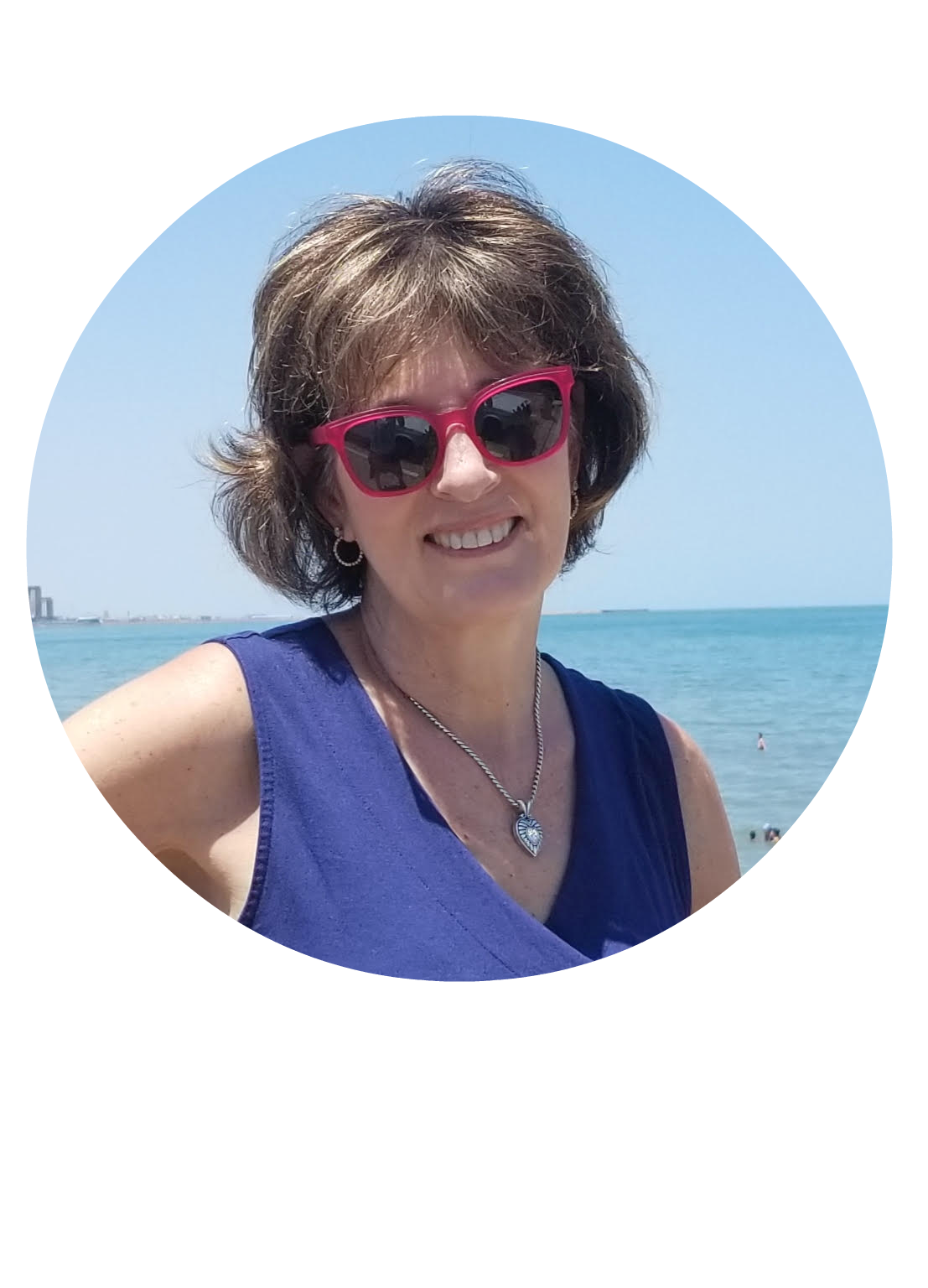 We are all about sharing our love of good food so on the blog you will find easy recipes to enjoy with your family and friends.  We hope to inspire you to host a gathering to create special memories.  Most recipes are step by step so you can feel confident in the kitchen.  Take a look around to find everything from breakfast to dinner and everything in-between!