These Shrimp Cocktail Shooters are a great party idea.  They are served in individual cups with a tangy cocktail sauce and make a pretty presentation!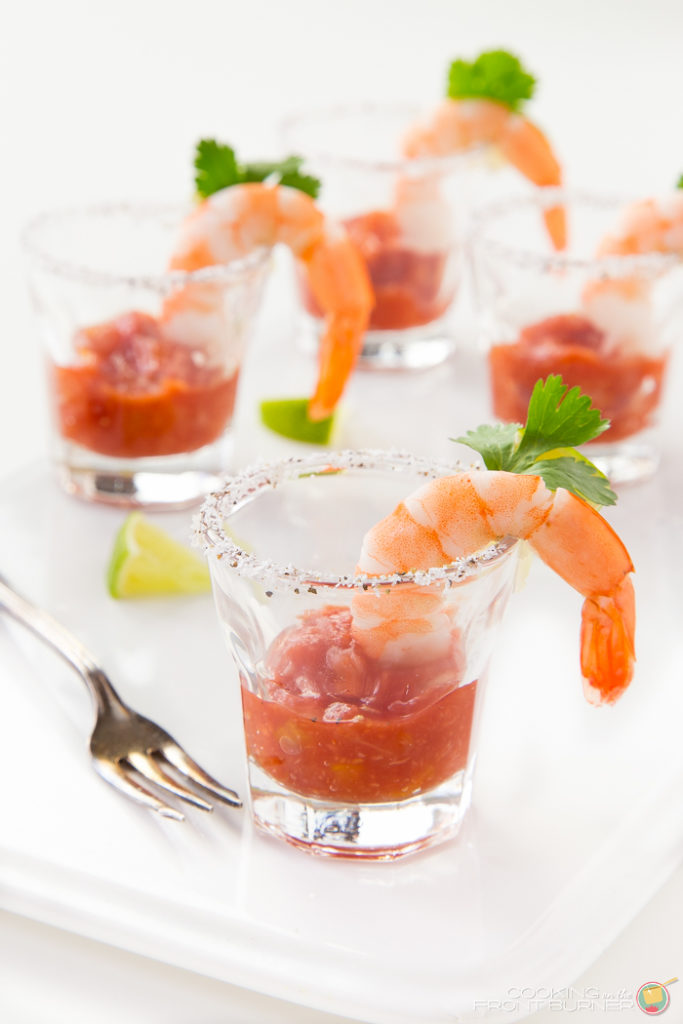 I'm pulling an oldie but goodie out of the vault today to share just in time for Cinco de Mayo or any time you need a quick appetizer.  These Shrimp Cocktail Shooters are so easy to prepare and make a disappearing act as soon as they are put out!  I first made these for my daughter's bridal shower five years ago.  Well, I actually think one of my good friends made them for me but I know I provided the recipe 🙂  And while you can certainly just have a bowl of the cocktail sauce with the shrimp served around it, I think these little cups provide an elegant look.  So would you like one shot or two?
It's hard to believe its been five years since our oldest got married.  In that time, they've had two children (our cutie 2 ½ year old granddaughter Emily and our 4 month old little man Alex).  We've been enjoying their family so much and glad they are only a hop, skip and a jump away (about 90 minutes).  We tend to visit about every other weekend cuz Nana and Papa go through withdrawal if it is longer than that!  Emily keeps us hopping playing horsey with Papa and it is really cute when she calls him Papa John.  When I'm not cuddling with Alex, her and I might be doing arts and crafts or playing with her "people" as she calls them.  The people consist of those little Fischer Price ones or an old Flintstone set that belonged to her mama!  A lot sure has transpired in those years!
These shooters were a hit at the shower and if you want, double the cocktail sauce recipe and add two shrimps per glass.  I also took the easy way out and bought pre-cooked shrimp from our local grocer's seafood counter.  I just couldn't wait to get these assembled and serve for dinner tonight.  Then guess what?  After taking pictures, I put back in the refrigerator and forgot to take them out!  I guess we'll enjoy them tomorrow.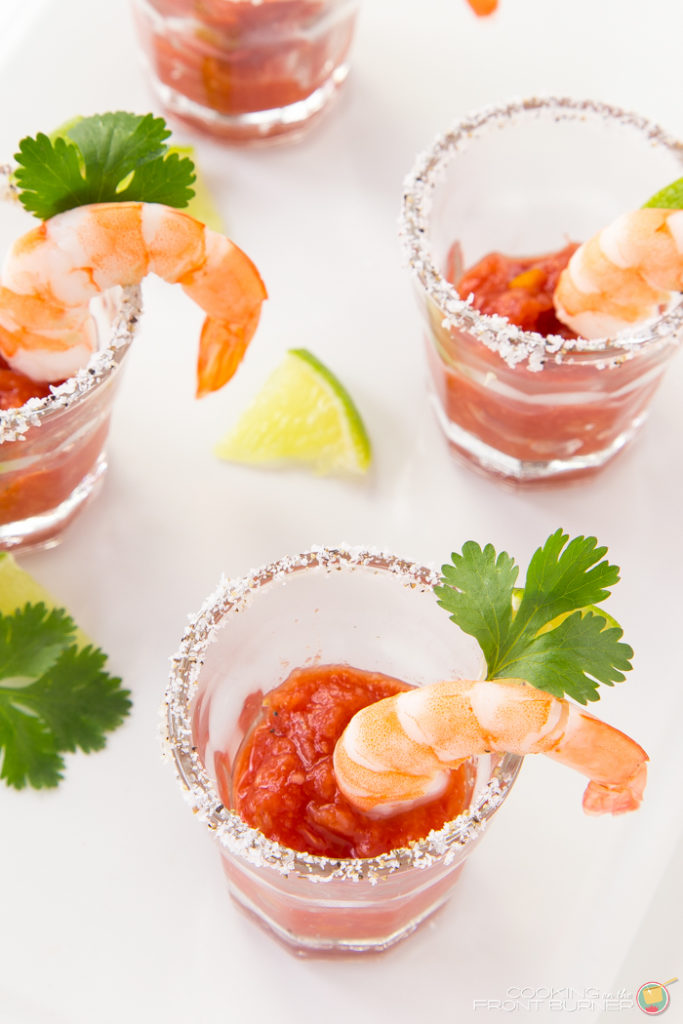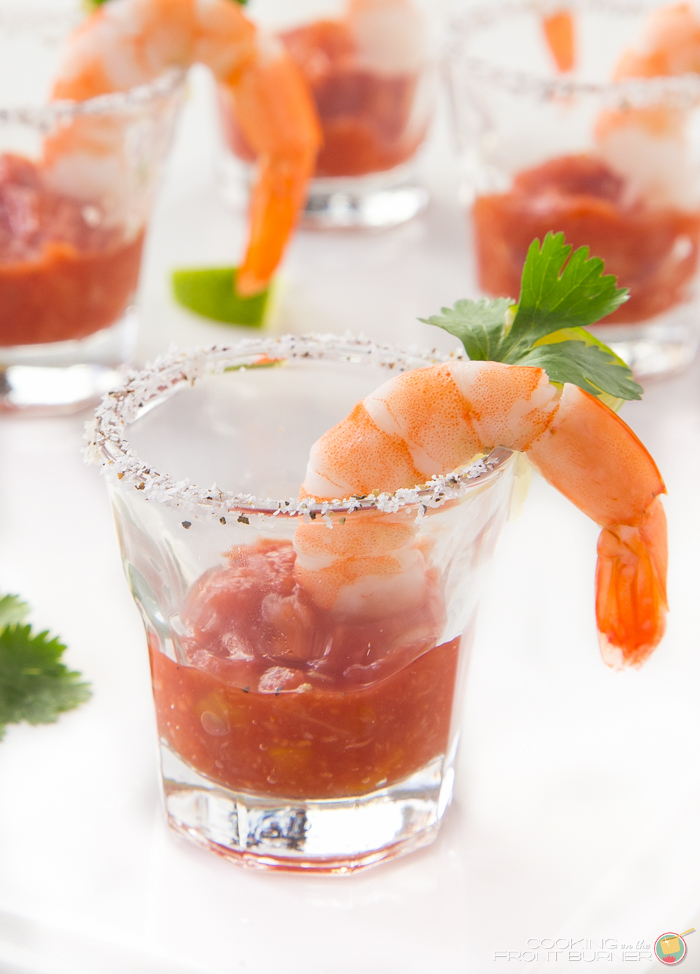 Get the Recipe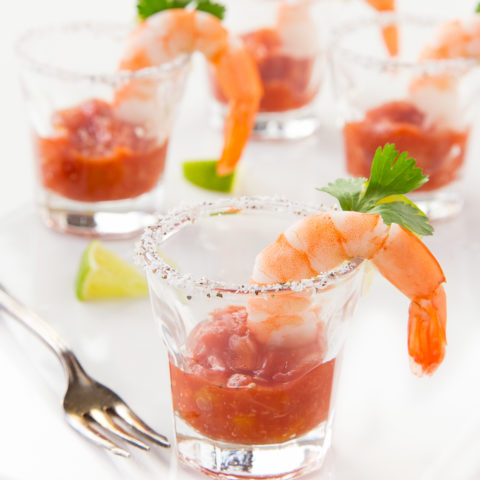 Shrimp Cocktail Shooters
Serve these easy Shrimp Cocktail Shooters at your next party
Ingredients
12 large shrimp (I used easy route and bought cooked)
½ cup cocktail sauce
1 tablespoon fresh lime juice
2 dashes hot sauce
¼ cup minced yellow pepper
½ cup crushed pineapple drained well
Cilantro for garnish
1 tablespoon coarse salt
1 tablespoon coarse pepper
Instructions
In a small bowl combine the cocktail sauce, lime juice, hot sauce, pineapple and yellow pepper
Refrigerate at least one hour for flavors to meld
Using 12 shot glasses, rim the tops with lime and then dip into a mixture of coarse salt and pepper
Divide cocktail sauce between 12 glasses and place one shrimp in each - garnish with cilantro if desired
Nutrition Information:
Yield:

6
Serving Size:

2
Amount Per Serving:
Calories:

55
Total Fat:

0g
Saturated Fat:

0g
Trans Fat:

0g
Unsaturated Fat:

0g
Cholesterol:

23mg
Sodium:

1364mg
Carbohydrates:

10g
Fiber:

1g
Sugar:

5g
Protein:

3g
Nutritional information provided is computer-generated and only an estimate. You may want to do your own research with the ingredients listed if you have concerns about health or specific diets.
About the Author
Recent Posts
Recipe Index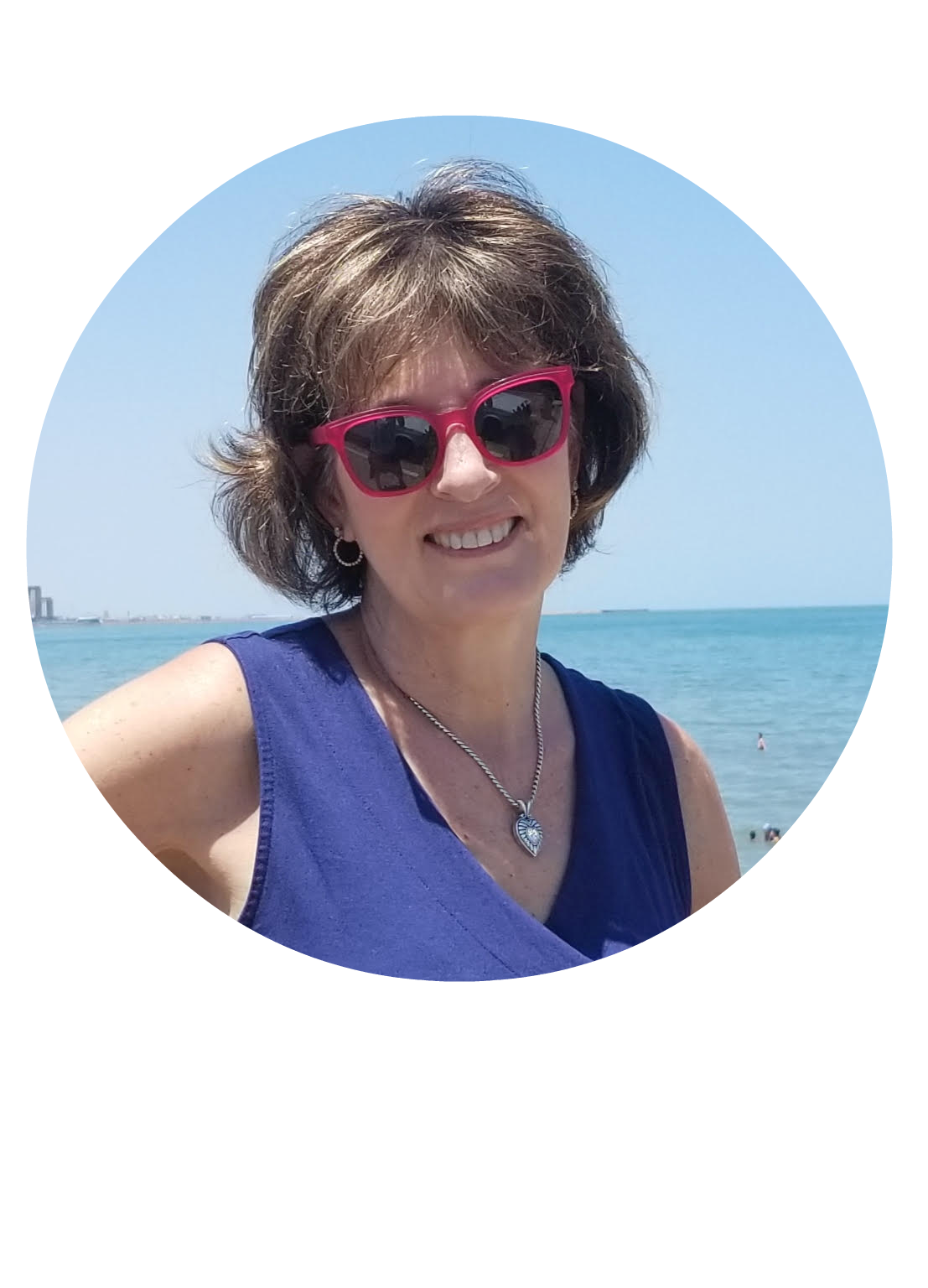 We are all about sharing our love of good food so on the blog you will find easy recipes to enjoy with your family and friends.  We hope to inspire you to host a gathering to create special memories.  Most recipes are step by step so you can feel confident in the kitchen.  Take a look around to find everything from breakfast to dinner and everything in-between!