This Mediterranean Feta Dip is perfect to serve at your next gathering. It is easy to make and full of great flavor!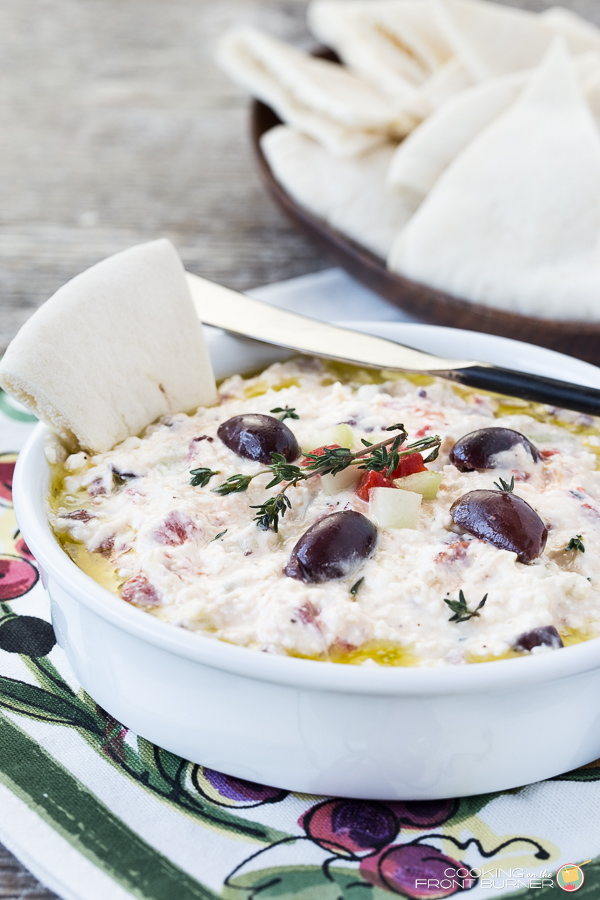 How was your weekend? We had a pretty quiet one with no real plans so I had some time to try some new recipes.
It was just kind of fun to putz around the kitchen and not be on any timeline. And with summer coming soon, I've been wanting to come up with some new appetizers.
A perfect night to me is a warm summer night on the deck, with family or friends, enjoying some tasty beverages and a few appetizers. I have my old standby recipes but could always use some new ones to keep our guests happy (and full!)
I whipped this dip up in less than 10 minutes. Most of these ingredients are always in my pantry as I have a real taste for Mediterranean type flavors. I especially love kalamata olives - yum. The DIY Guy not so much but he sure loved this appetizer (I even caught him double dipping!)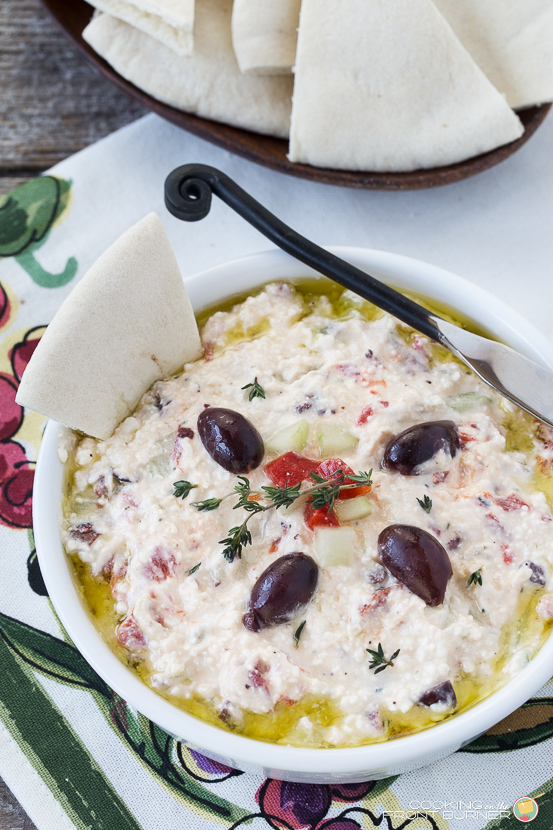 Another popular dip on the blog is this Whipped Lemon Feta.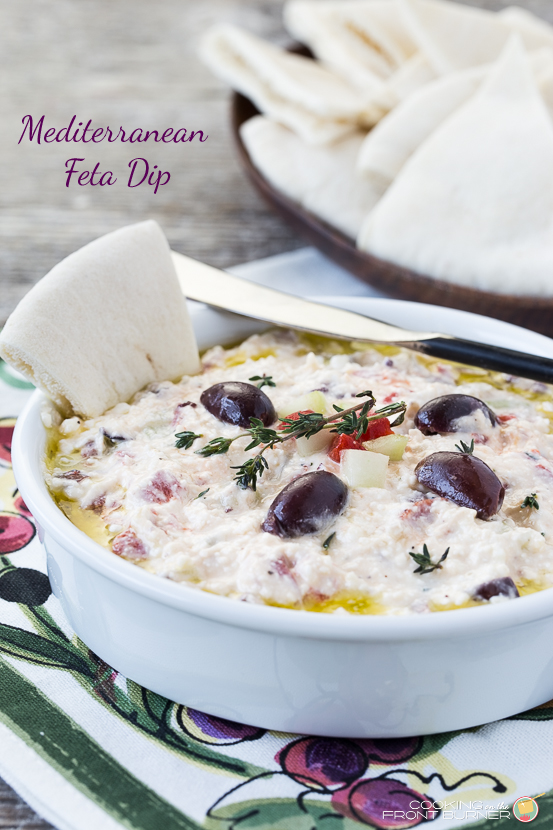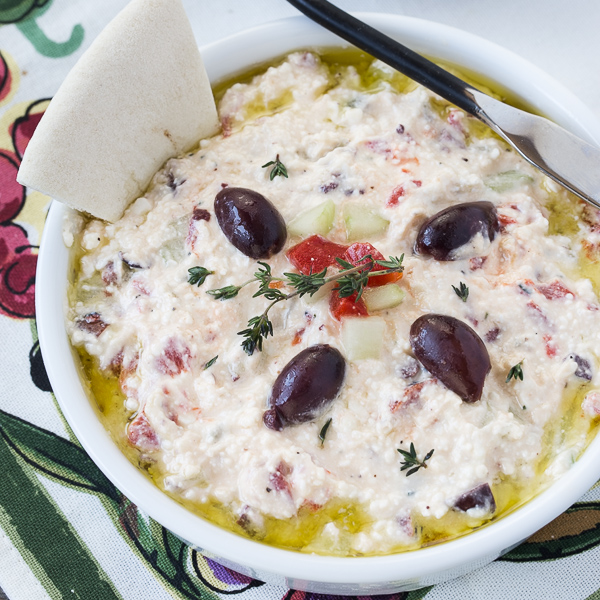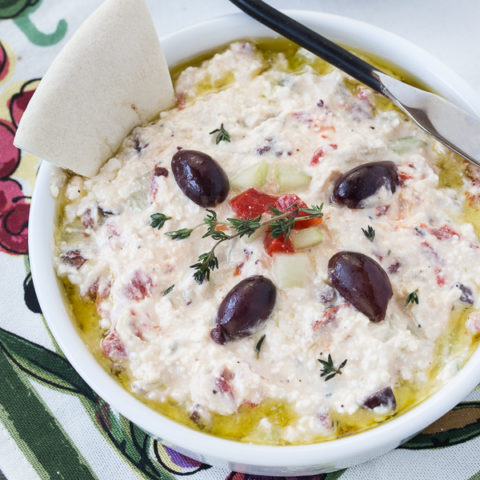 Mediterranean Feta Dip
A great party dip recipe your guests will love!
Ingredients
6 ozs. crumbled feta cheese
3 tbls olive oil
½ clove minced garlic
¼ teaspoon black pepper
2 tbls fresh lemon juice
¼ cup chopped, seeded cucumber
¼ cup chopped kalamata olives
¼ cup chopped jarred roasted red peppers (well drained)
½ to 1 teaspoon fresh thyme leaves (to taste)
Instructions
In a food processor add the feta cheese, olive oil, garlic, pepper and lemon juice
Pulse until smooth and scoop mixture into bowl
Stir in the cucumber, roasted red pepper, olives and thyme
Serve immediately or refrigerate until needed
Serve with pita bread or pita chips