Time to wake up, smell the coffee and these Ham and Leek Quiches! Today I'm sharing how you can kick up your morning breakfast a notch!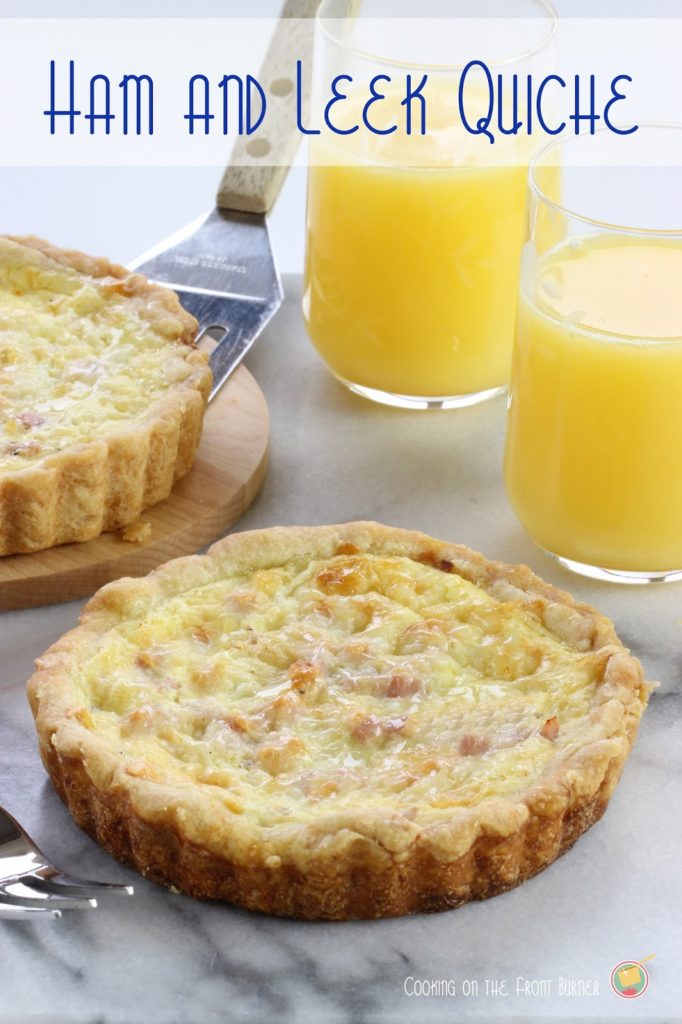 Do you find yourself in a breakfast rut? That would be us! We tend to have cereal, bagels, english muffins or toast in the mornings - something quick and easy for the work week.
When it comes to the weekend, I like something with a bit more substance especially when I have the time and not have to rush out the door for work.
I originally wanted to make these when our daughter and her husband came a couple weeks ago but due to the flop of a dinner I had the night before with trying to make French Onion soup, no one was in the mood for more onions.
Long story short the onions did not caramelize even with cooking them for an hour and my whole house reeked of onions all night long and into the next day! So ya, no one wanted to entertain a quiche for breakfast. I actually couldn't blame them!
But I had all the ingredients and did not want them to go to waste, so that night I went ahead and made these (the onion smell was finally gone!) We had a couple for dinner and then froze the rest. These freeze beautifully and can be reheated on a cookie sheet in about 20 minutes.
The originally recipe called for making your own crust but I highly recommend getting a pre-made one and if you live by a Trader Joe's, I would definitely get one of theirs in the freezer section.
It was the closest to homemade one I've ever tried. And if you don't want to putz with mini, you could make one large quiche, just double the ingredients (but only use 5 eggs and same amount of butter).
You would need to add about another 20 minutes onto the baking time.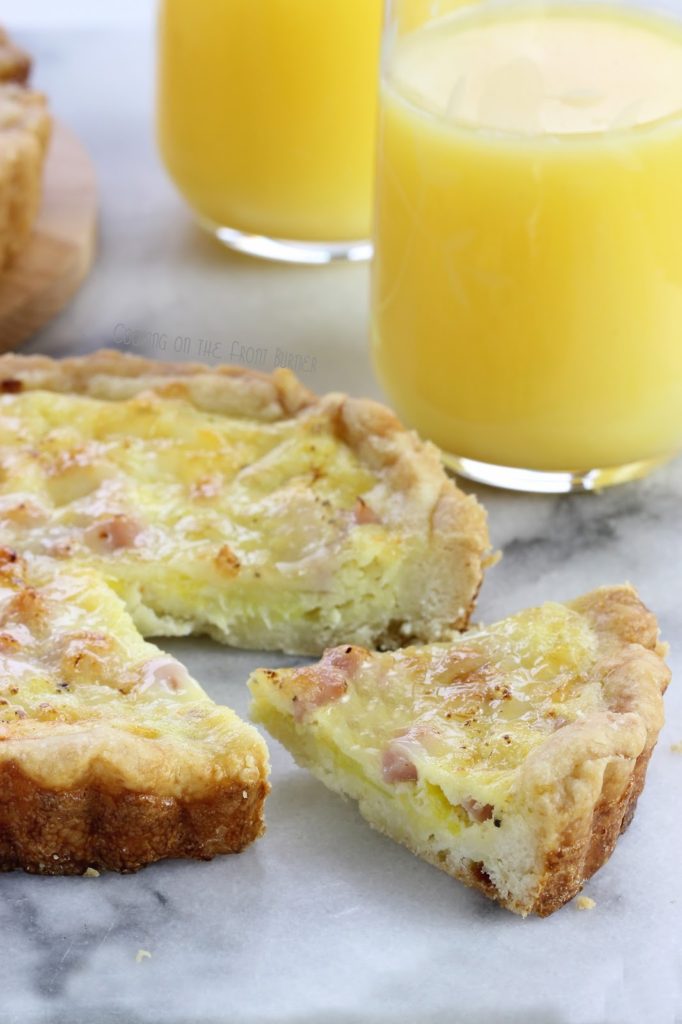 So since my french onion soup was a flop, I would appreciate a new recipe to try - hint, hint!
Get the Recipe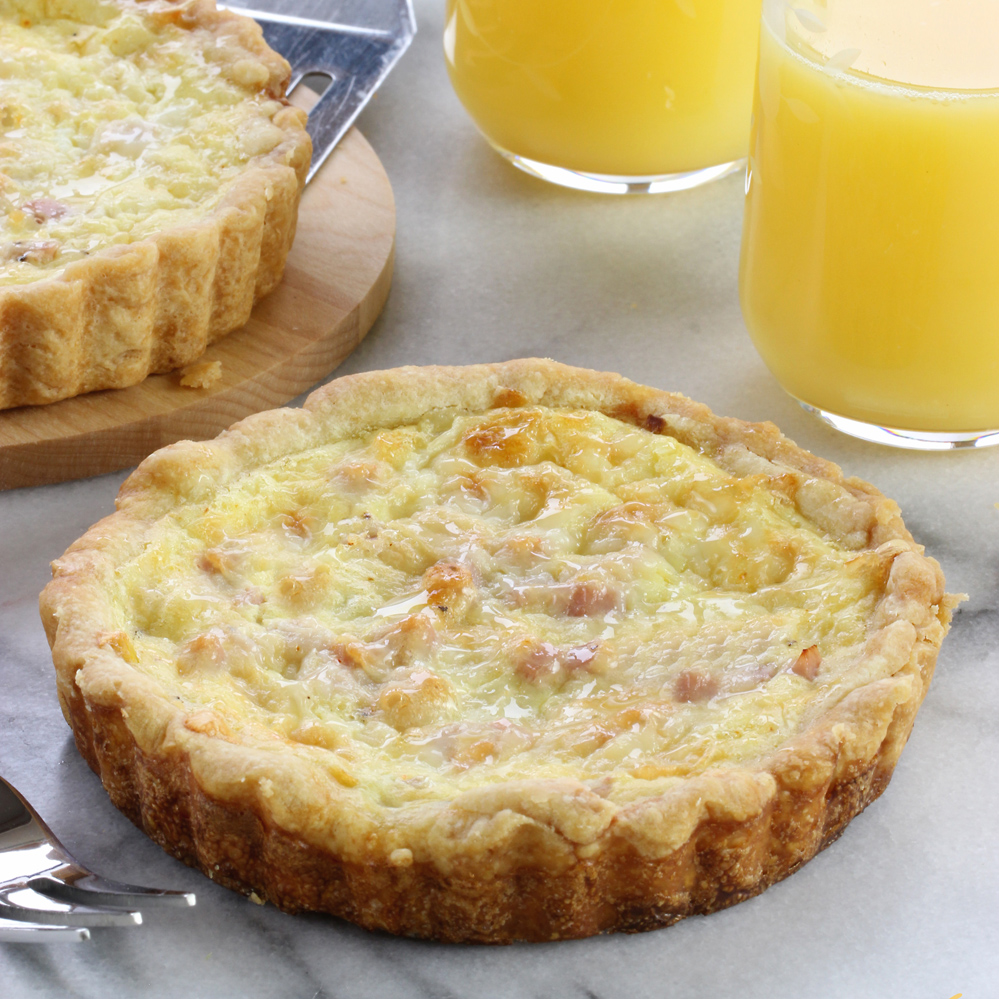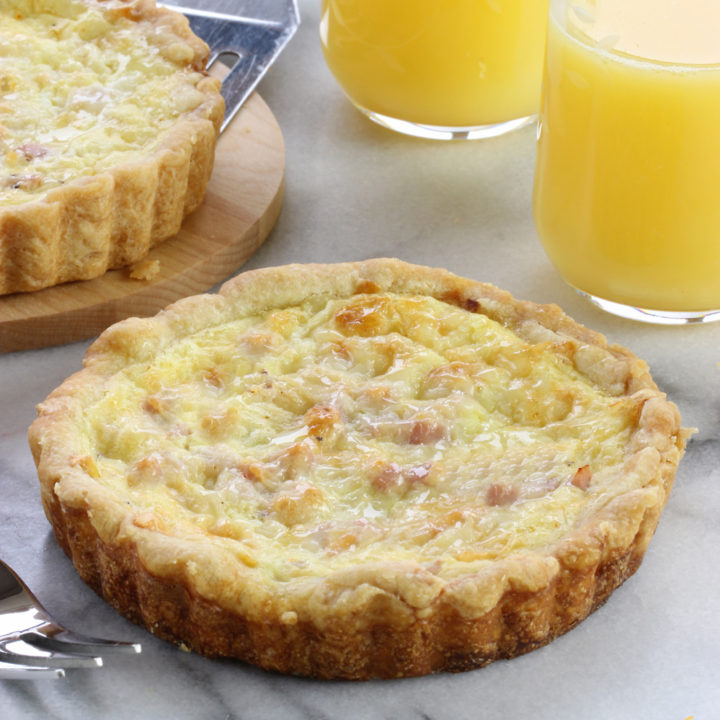 Ham and Leek Quiche
Total Time:
1 hour
10 minutes
A delicious breakfast option
Ingredients
1 pre-made pie crusts (I used Trader Joe's)
2 tablespoons butter
1 leek cleaned well and thinly sliced
½ cup heavy cream
¼ cup milk
1 ½ teaspoons corn starch
¼ teaspoon salt
¼ teaspoon pepper
pinch nutmeg
pinch cayenne pepper
3 eggs
½ cup shredded gruyere cheese
½ cup diced ham
Instructions
Preheat oven to 375°
Prep dough as directions state (for TJ's I needed to defrost and actually this is the best pre-made crust I have ever used!)
Cut 6 circles that are ½ inch bigger than the top of the mini quiche pans. Place dough in pan and if you have dough hanging over the edge, turn it to the inside of the pan so you have a thicker layer on the edge. Prick with a folk and line with parchment paper and use pie weights or dry beans as a weight.
Bake for about 15 minutes until they are light brown and remove from oven and remove parchment paper and beans
In a medium saute pan melt the butter then saute the leeks until they are soft (about 8-10 minutes). Remove from heat and cool slightly (you can do this step and the next few while shells are baking)
Whisk the cream, milk, cornstarch, salt, pepper, cayenne, nutmeg and eggs in a large mixing bowl.
On each shell divide the leeks, ham and cheese evenly in each then pour milk mixture over each (place your mini pans on a large cookie sheet to make transporting to oven easier) Do not overfill just be sure it is about ¼″ below top of crust (you could have a tad mixture leftover)
Bake until center is set and crust is golden. Mine took about 20-25 minutes.
Cool on wire rack and serve warm or at room temp. These also freeze extremely well. Just heat back up in oven
Notes
The mini quiche pans I used have a removable bottom; push up gently to remove after they have cooled a bit.
Nutrition Information:
Yield:

6
Serving Size:

1
Amount Per Serving:
Calories:

355
Total Fat:

26g
Saturated Fat:

13g
Trans Fat:

0g
Unsaturated Fat:

11g
Cholesterol:

149mg
Sodium:

494mg
Carbohydrates:

18g
Fiber:

1g
Sugar:

2g
Protein:

12g
Nutritional information provided is computer-generated and only an estimate. You may want to do your own research with the ingredients listed if you have concerns about health or specific diets.
About the Author
Recent Posts
Recipe Index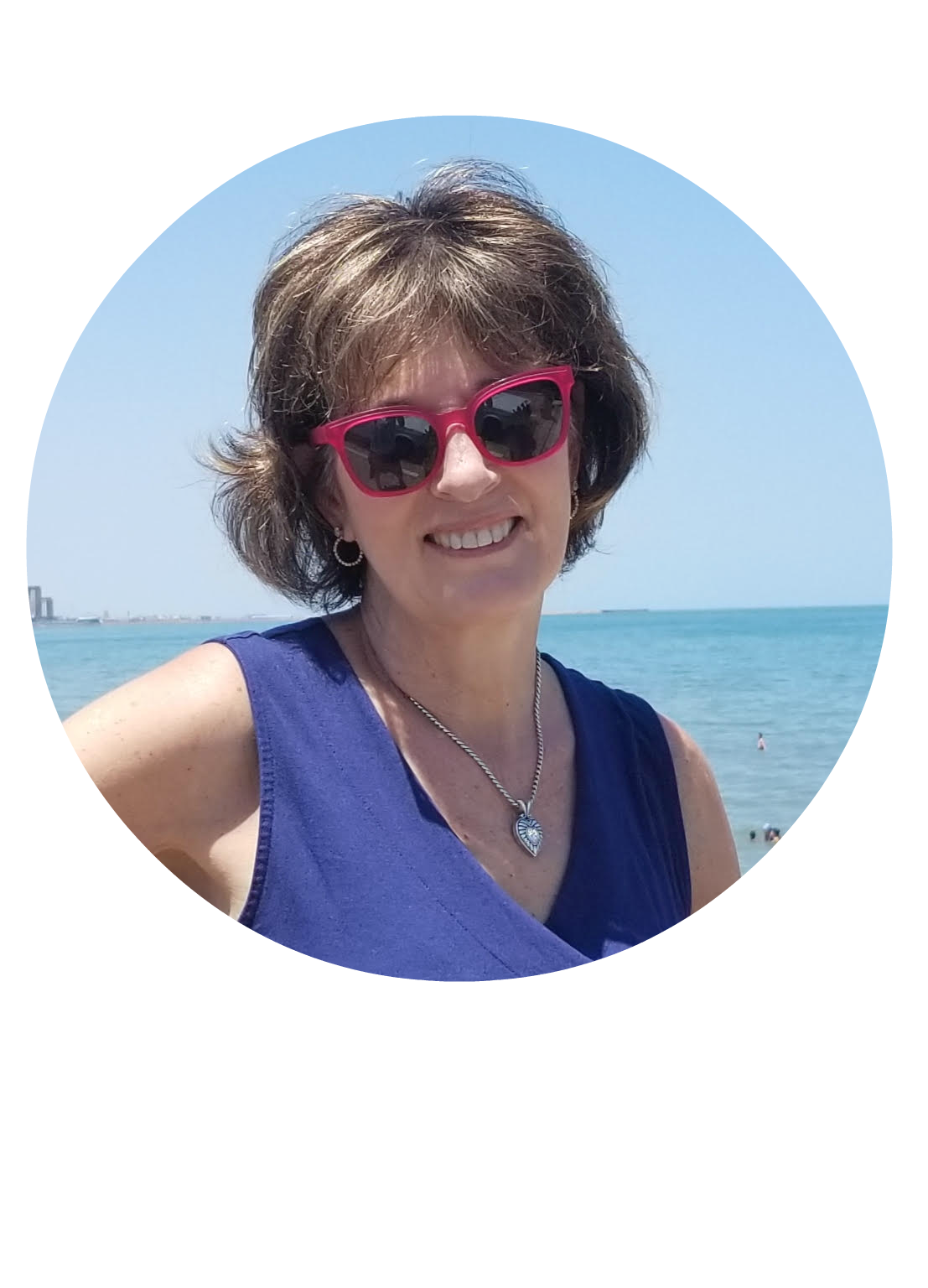 We are all about sharing our love of good food so on the blog you will find easy recipes to enjoy with your family and friends.  We hope to inspire you to host a gathering to create special memories.  Most recipes are step by step so you can feel confident in the kitchen.  Take a look around to find everything from breakfast to dinner and everything in-between!