Breakfast hand pies with ham and brie cheese are almost like having pie for breakfast! Don't skip the tangy fig jam and stone ground mustard spread!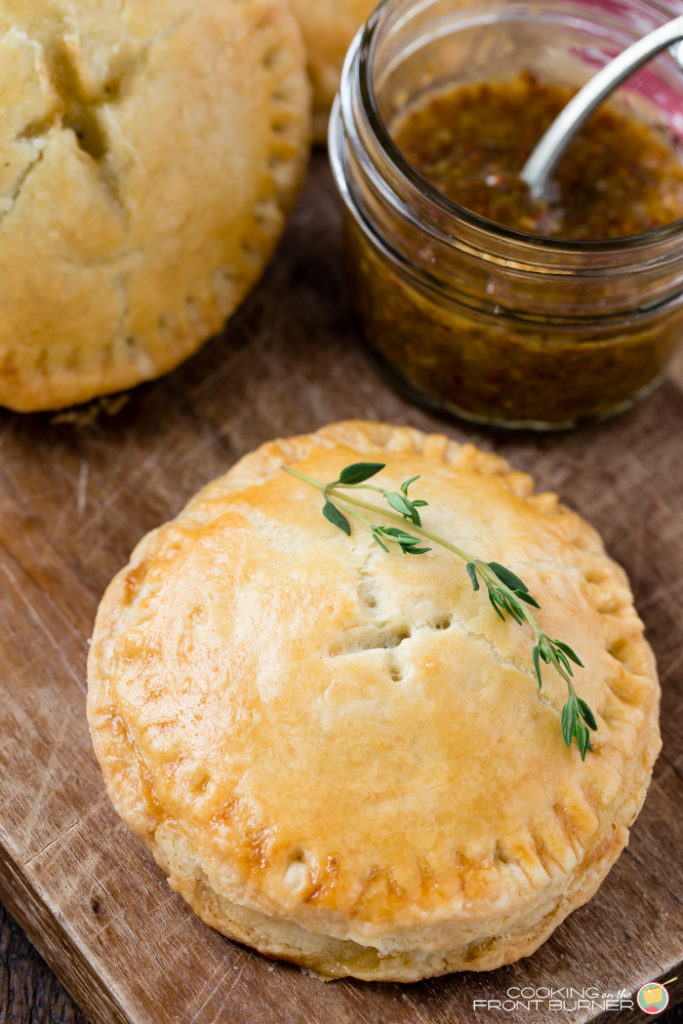 Move over desserts, savory pies are now making it to the breakfast table!  Enjoy these flaky breakfast hand pies, stuffed with ham & brie cheese with a full flavor spread made with fig preserves and stone ground mustard that provides a bit of tang to your taste buds. They are a hearty alternative that you can grab and go when you are on the run or just want to sit back and relax with your favorite morning beverage.
Breakfast is the most important meal of the day, right?  Ours is usually nothing too exciting with maybe a bowl of cereal, bagels or oatmeal.  It is pretty standard stuff though the DIY Guy loves having something with more substance and these were a hit with him.  One to two hand pies are filling enough to keep you fueled all morning long.  We even enjoyed our leftovers for an afternoon snack.  You can't go wrong no matter what time you have them.
Don't be fooled and think these are hard to make.  They are pretty easy especially since you start with pre-made pie crust.  Sure you can make your own, but I'm loving the crust I can get at Trader Joe's (no affiliate link) in their frozen section.  It comes out perfect every time and makes the prep a lot easier.  Just let it defrost in the refrigerator the night before and you are ready to go in the morning.  You could also chop the ham and make the spread that night too.  In the morning, it can be assemble, bake and eat!
Oh and in case you are wondering, the breakfast hand pies are best eaten warm, but can be reheated in the microwave if needed.
If you are looking for other hearty breakfasts, be sure to check out my Broccoli and Ham Quiches made in ramekins or these mini Ham and Leek Quiches.
Tangy spread
Breakfast is served!
Enjoy the breakfast hand pies!
Enjoy!