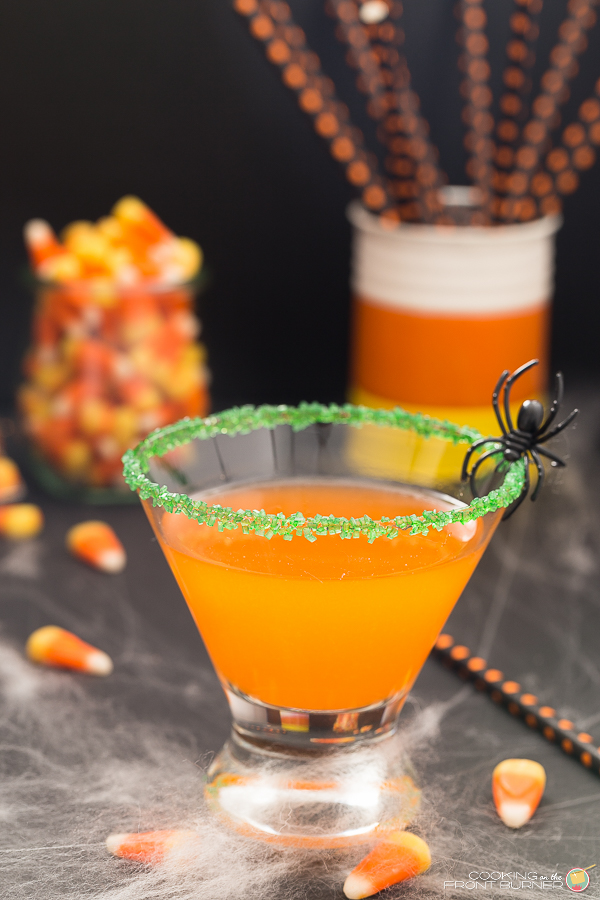 Happy Halloween! This week we hosted a work party for the DIY Guy's co-workers. Since we were close to Halloween, I thought it would be appropriate to make it festive. So today I'm sharing an adult martini that is all treat and no trick along with some Halloween inspired food. There is still plenty of time to prepare for tomorrow. Enjoy!
First up are these candy corn martinis. To make these, place ¾ cup chopped candy corn in 1 ½ cups vodka in a covered jar. Infuse for at least 4 hours, shaking a couple times throughout. Strain the candy out (it will mostly dissolve) and store in the refrigerator.
To make martini, place 2 ounces candy corn vodka, .5 ounce orange liquor and 2 ounces pineapple juice in a martini shaker with ice, shake well and strain into a chilled martini glass - spiders optional.
I rimmed the glass with green sugar - first I rimmed the glass with a bit of honey and then placed in the sugar. These can be made ahead of time.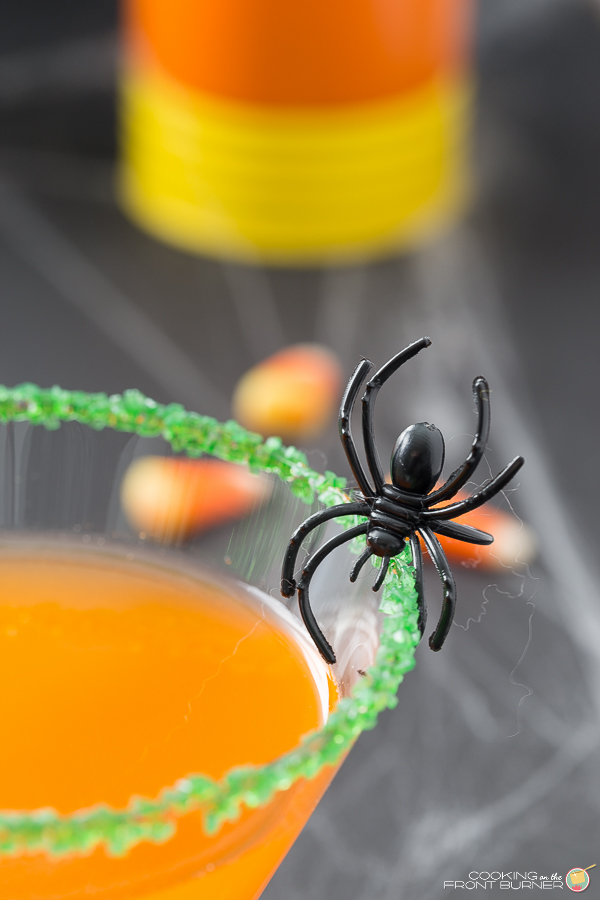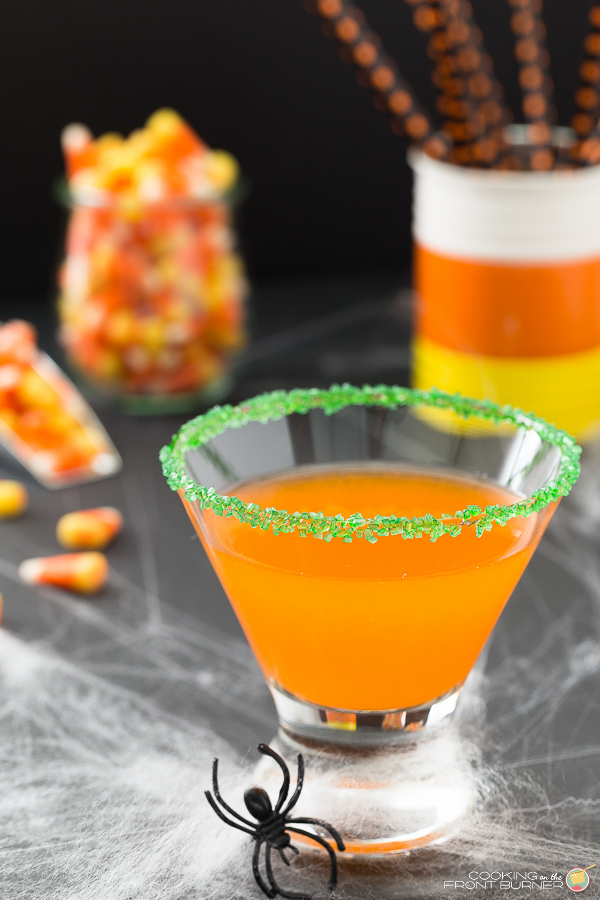 Below are pictures of some of the other food we had...note these were taken with my phone in a dark room but wanted to share.
Make your favorite deviled eggs and use large black olives to make a spider body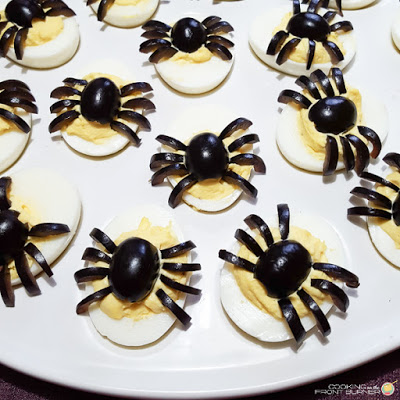 Shrimp cocktail is always a hit - just add spiders!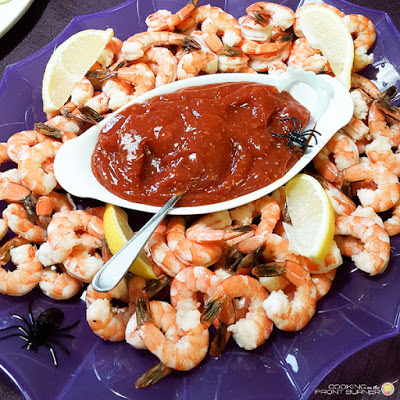 I made a couple flower arrangements with small pumpkins and white flowers dripping in 'blood' with a spider of course! Get the theme?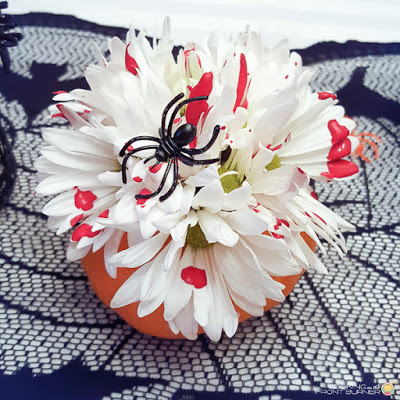 I found a cute spider cookie recipe from A Spicy Perspective.... these were a huge hit!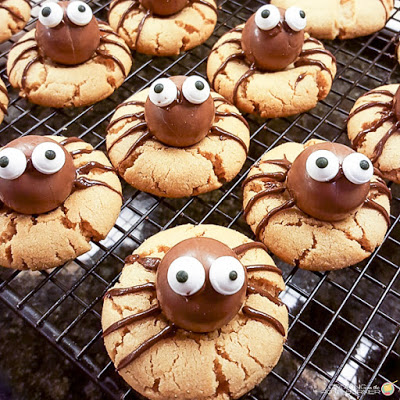 And this festive cheeseball is so easy to make and I love that it is rolled in black sesame seeds!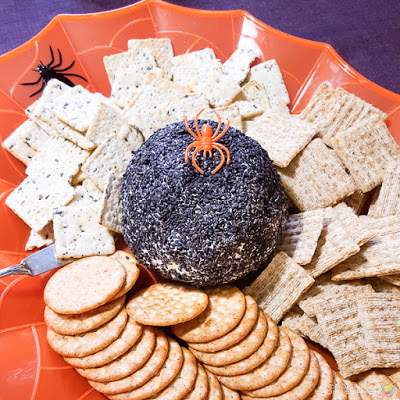 Hope you are inspired! Just add costumes 🙂
About the Author
Recent Posts
Recipe Index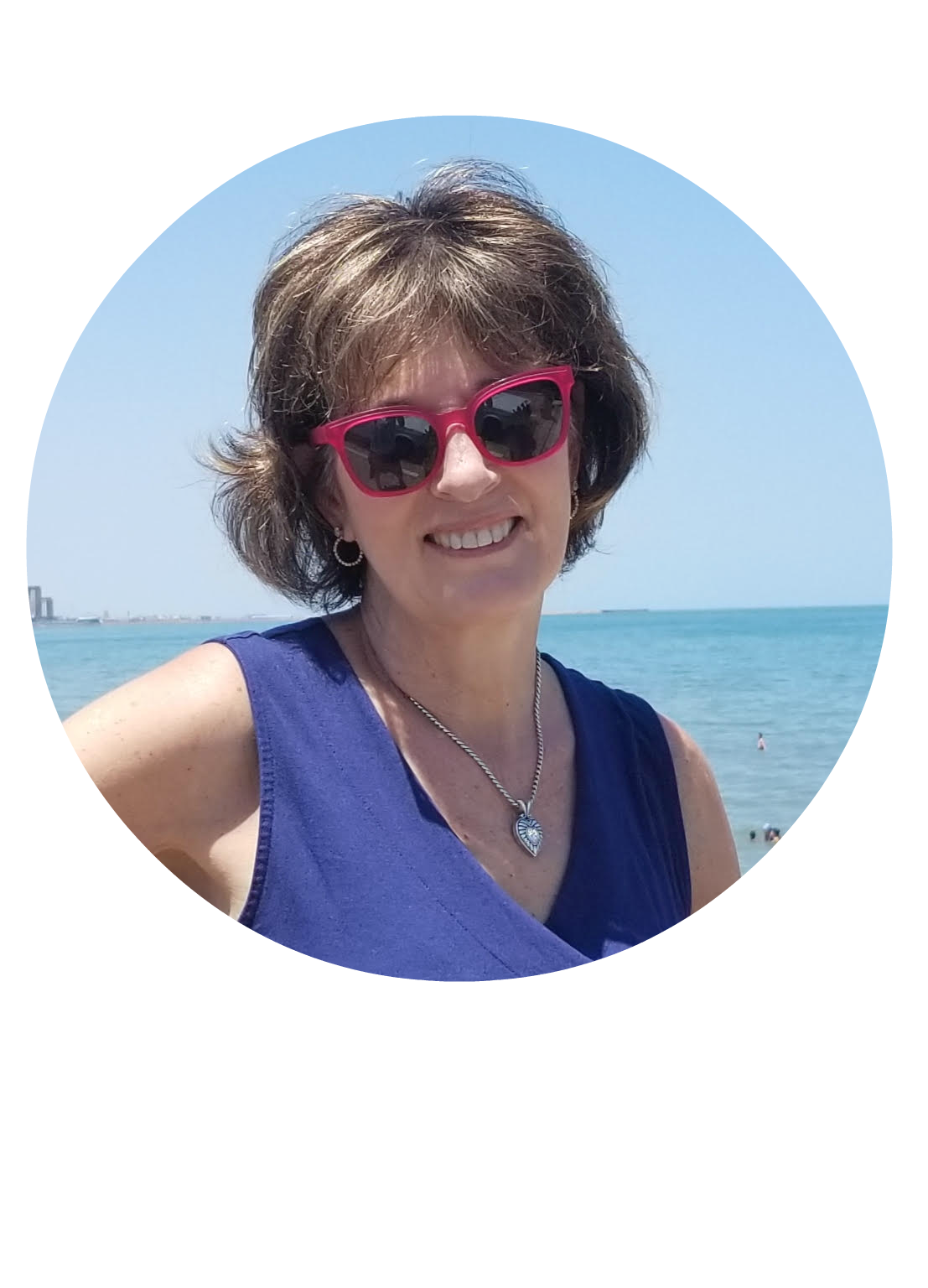 We are all about sharing our love of good food so on the blog you will find easy recipes to enjoy with your family and friends.  We hope to inspire you to host a gathering to create special memories.  Most recipes are step by step so you can feel confident in the kitchen.  Take a look around to find everything from breakfast to dinner and everything in-between!