Mexican Fried Ice Cream is a special treat for Cinco de Mayo. Make these to impress your family and friends!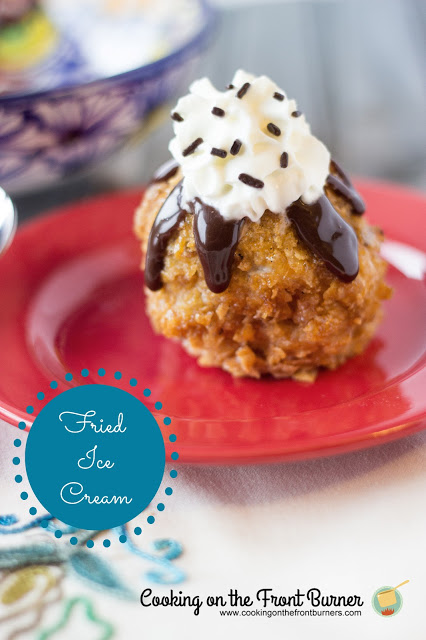 Happy Cinco de Mayo- oh wait, that was 1 month and 1 day ago! I'm a little behind on that post but that doesn't mean you can't enjoy this sweet treat.
You might think that making deep fried ice cream would be difficult to make at home but it is quite easy to do.
The key is making sure the oil is heated to the correct temperature (375). These fry in 15-20 seconds until golden brown and then they are done! We like ours served with hot fudge sauce and whipped cream.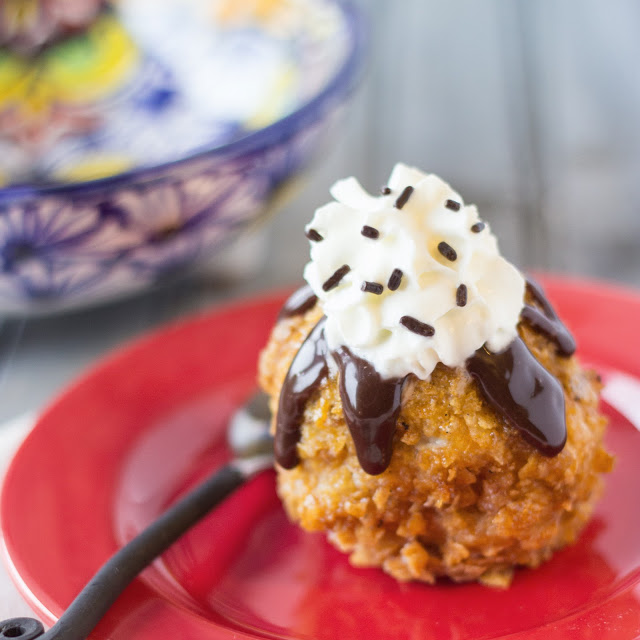 Last month on the real Cinco de Mayo we had some friends over for some tasty beverages and this dessert.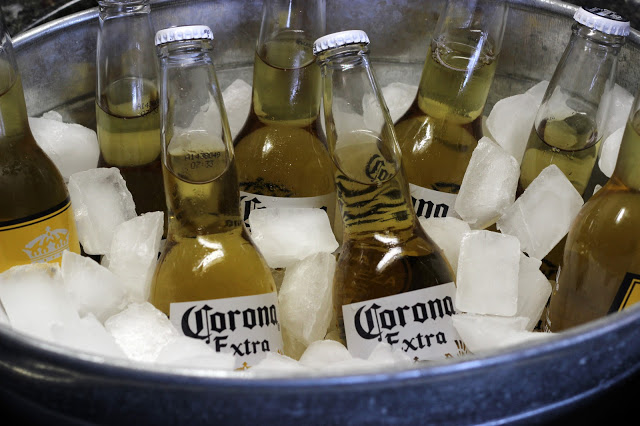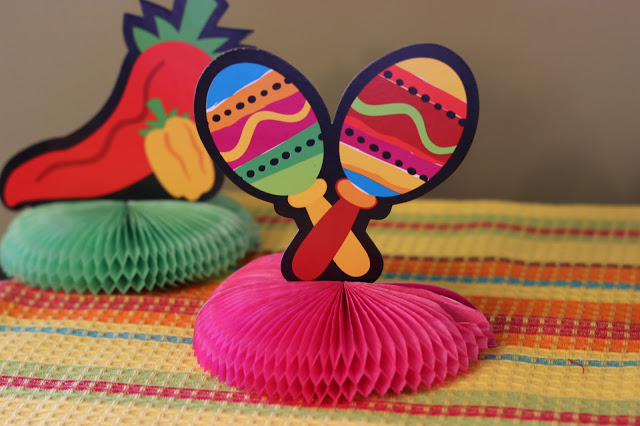 Make any day special with this dessert! Ole!!!
Other recipes for Cinco do Mayo you might enjoy: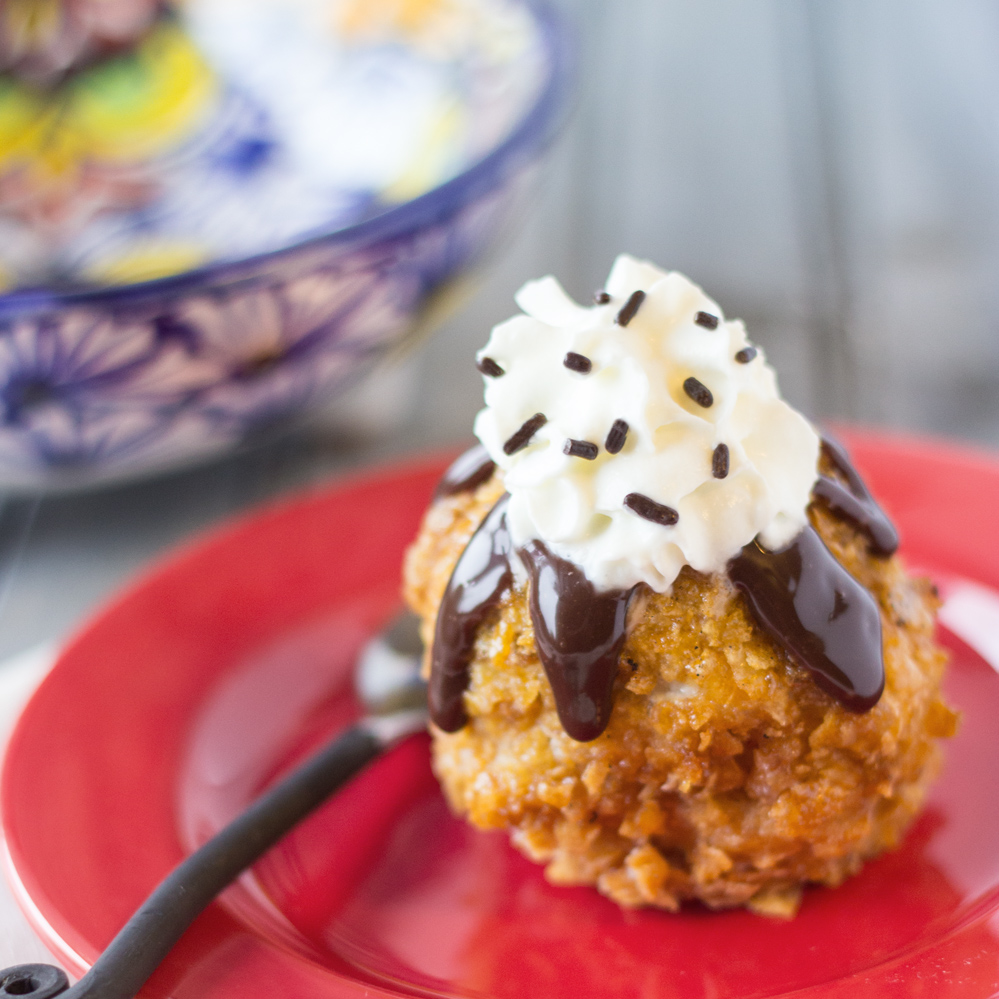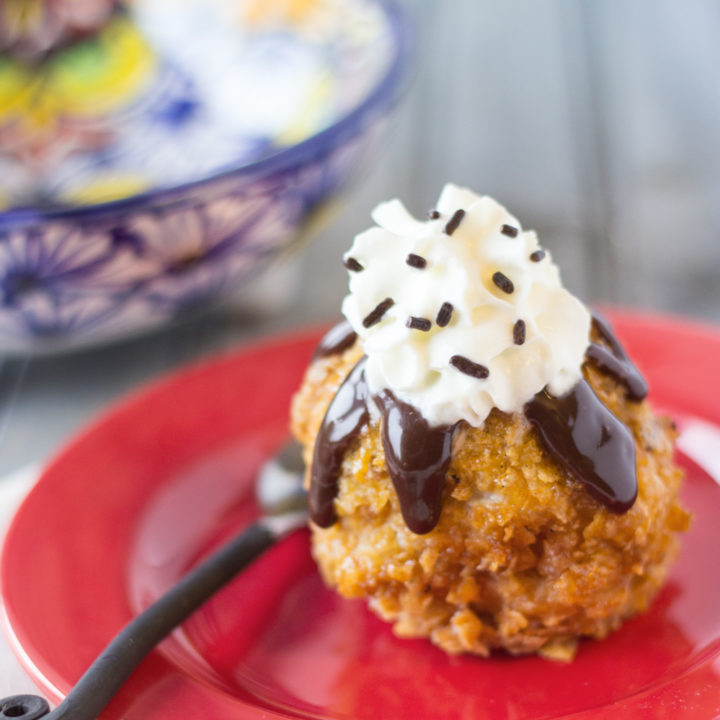 Fried Ice Cream
Total Time:
4 hours
16 minutes
A perfect treat for Cinco de Mayo
Ingredients
1 pint vanilla ice cream
1 egg, beaten
¼ teaspoon vanilla
2 ½ crushed Frosted Flakes
1 egg, beaten
¼ vanilla
cinnamon
cooking oil for frying
hot fudge sauce
whipped cream
Instructions
Soften ice cream slightly and scoop into 4 balls – roll round in your hand if needed, sprinkle each with a bit of cinnamon and freeze for one hour
Beat one egg and vanilla
Take each ball and roll in egg mixture and then in crushed cereal. Place back in freezer for 2 hours and then repeat with egg and crushed cereal – freeze for at least 2 hours until well firm
In a deep fryer or large saucepan heat oil until 375 degrees (do not drop in ice cream until temperature is reached)
Fry one or two balls at a time for 15-20 seconds until golden brown. Drain on paper towels and serve with hot fudge and whipped