Got the munchies this holiday season?  This white chocolate peppermint popcorn with M&Ms makes a tasty snack for all!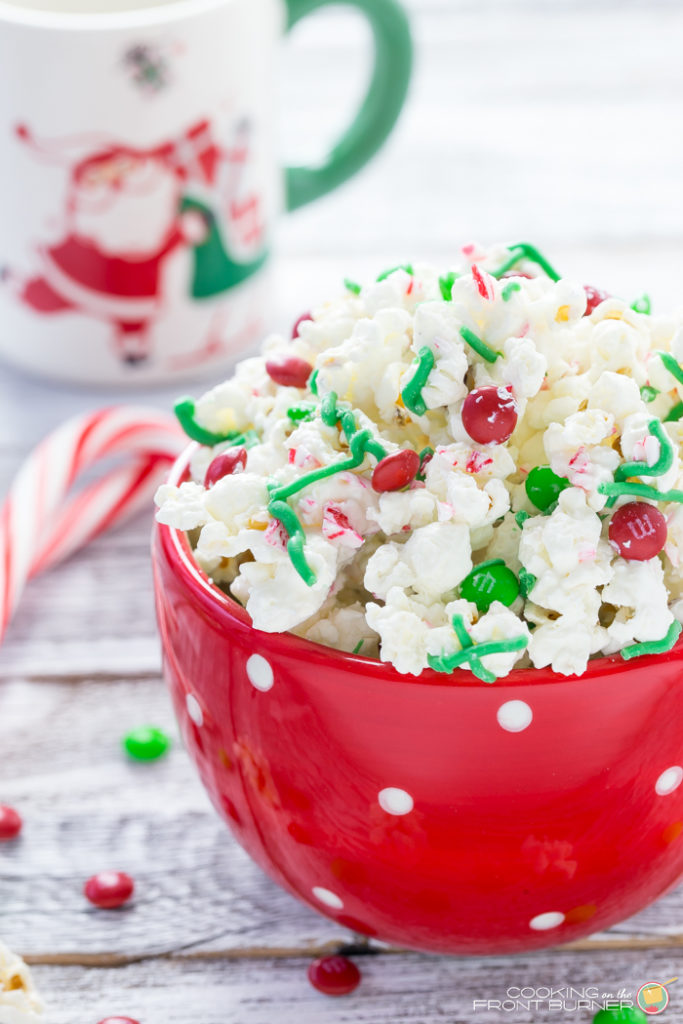 Today's post almost didn't happen.  I made the recipe, I sampled the recipe and then I sampled the recipe again a few more times and that's where it almost ended.  I very quickly got addicted to this tasty snack and probably could have finished it all by myself.  But knowing I had to get a post out, I had to walk away, get out the camera and shoot while resisting the urge to keep eating out of the bowl.  The combination of the white chocolate, peppermint with M&Ms was just perfect.  And since I like to share, I want you to get addicted too 🙂
It's that time of the year where you might be thinking of quick and easy holiday gifts.  You might want to give a little something maybe to your mailman, paper boy (or girl), teacher, hair dresser, etc, etc.  The list can go on and on.  Whip up this snack and divide into some small baggies, tied with red and green ribbon with a fun tag.  I'm sure anyone who is the recipient would be thrilled.  Self gifting is okay too - I won't say anything!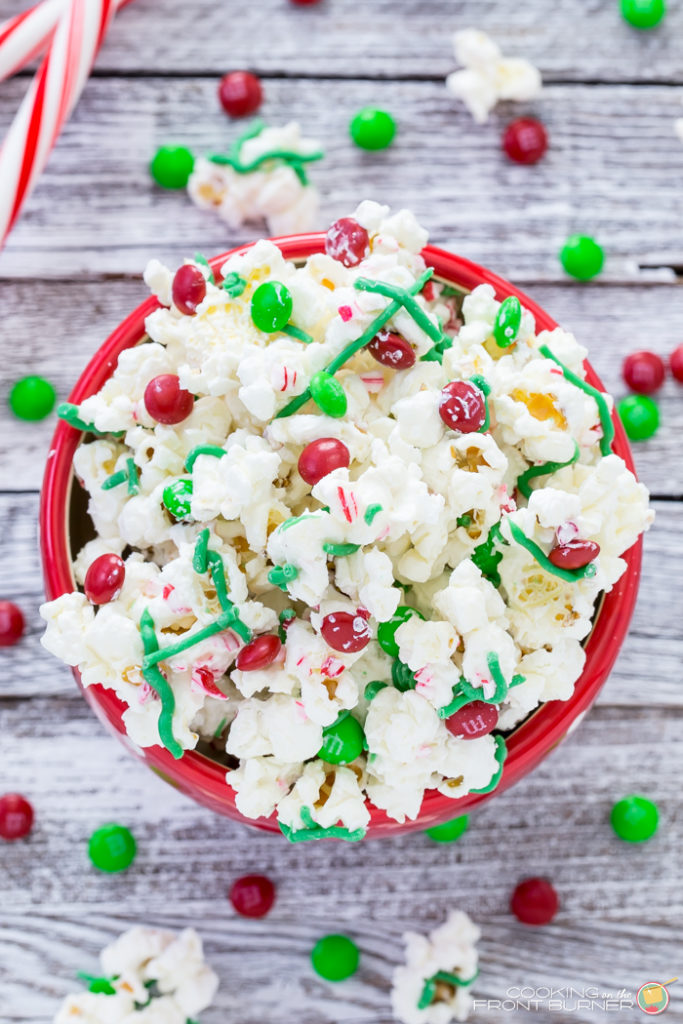 I'm getting real excited for the holiday season.  This past weekend I had a decorate the house until you drop day!  We were gone for a few days visiting our daughter and her family for Thanksgiving and came back on Saturday morning.  The DIY Guy pulled out all the house decoration tubs and I got down to business.  It took about 5 hours but it's all done and now we can just enjoy it and relax a bit.  Next up is shopping and I did take advantage of some cyber Monday sales.  The rest I'll need to hit the stores but I enjoy doing that and seeing all the decorations in the stores.
Maybe I'll tuck a bag of this snack to munch on during those trips.  Also, in case you missed an earlier post, I also have 30 energy snacks to help you keep moving this holiday season.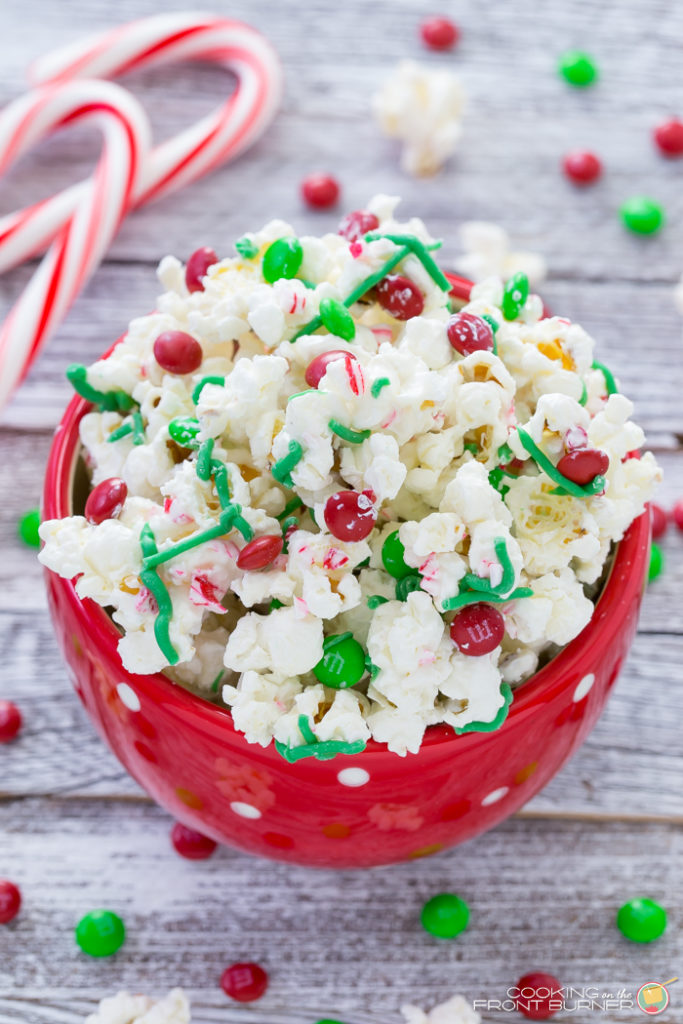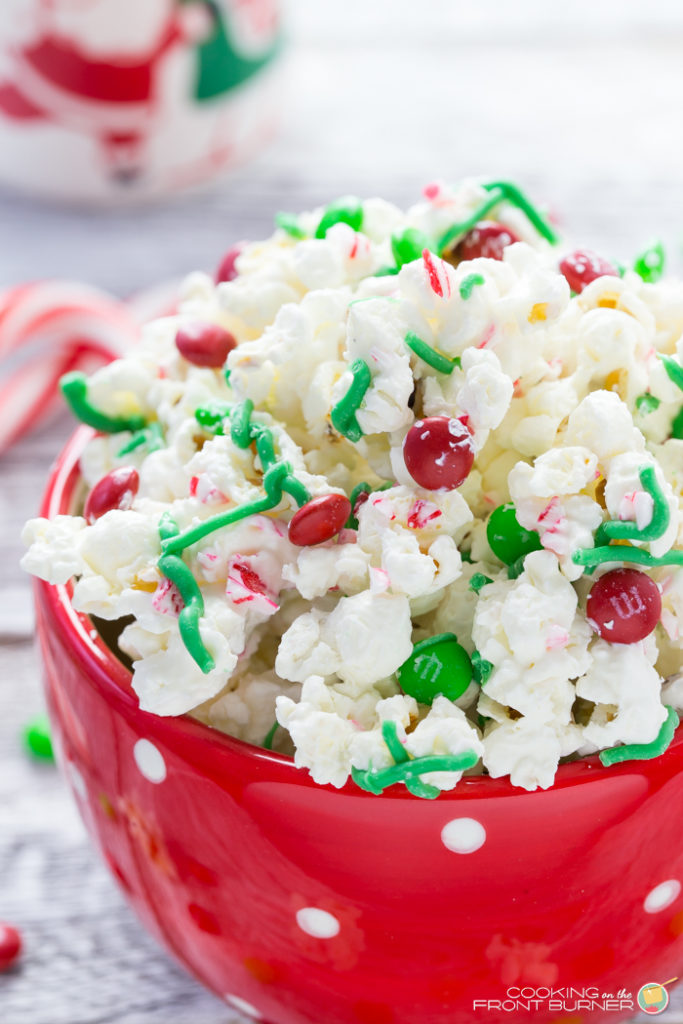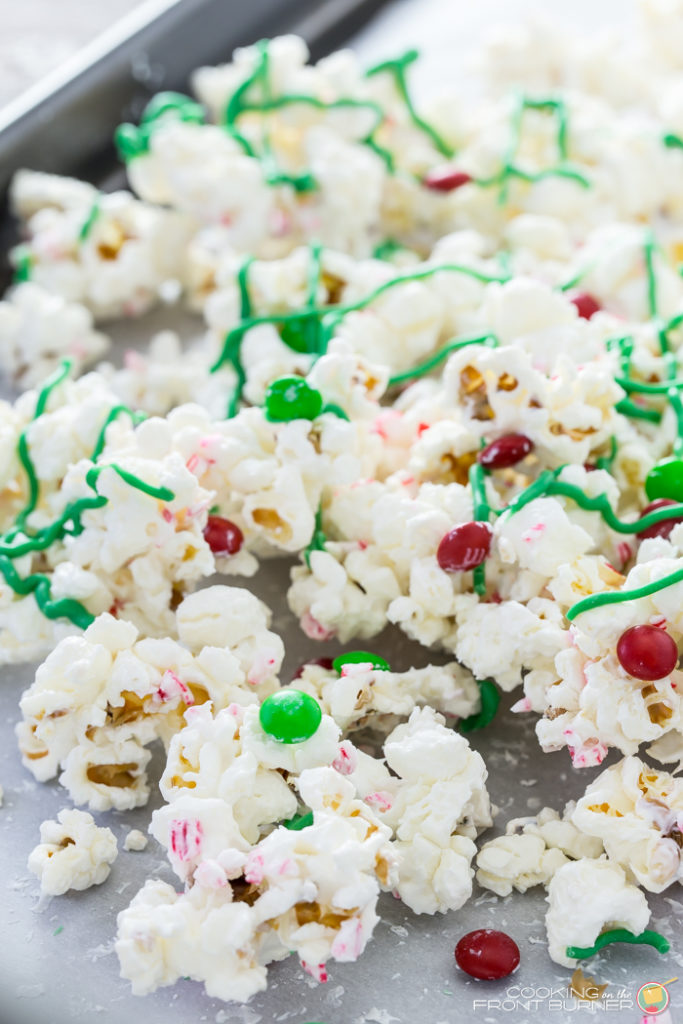 Get the Recipe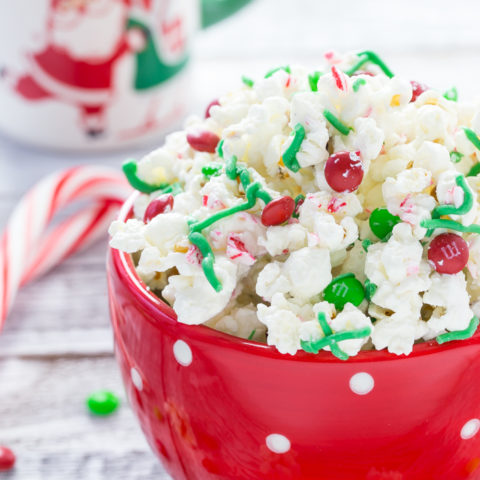 White Chocolate Peppermint Popcorn
Got the munchies this holiday season? This white chocolate peppermint popcorn with M&Ms makes a tasty snack for all!
Ingredients
¼ cup unpopped popcorn (or 5 ½ cups popped popcorn)
6 oz white chocolate (I used Wilton Melts)
1.5 oz green white chocolate (Wilton Melts)
2-3 tablespoons crushed peppermint candy canes
¼ cup mini M&Ms (red and green)
Instructions
Place unpopped corn in a lunch size paper bag and fold the open end over twice (about an 1")
Pop in microwave on high until popping slows down to 2 seconds (about 2 - 2 ½ minutes)
Place in a large bowl and discard any kernals that aren't popped
In a small microwave bowl place the white chocolate and cook on 50% power stirring every 30 seconds until melted (about 2-3 minutes)
Pour over popcorn and mix well then add about 2 tablespoons crushed candy canes and the M&Ms. (I used my hands)
Spread out onto a parchment lined cookie sheet (try to get into a single layer)
Sprinkle additional crushed candy cane if desired
Melt the green white chocolate (about 1 minute using method above). Place in a small baggie with the end snipped off and drizzle onto the popcorn mixture
Let cool and harden (takes about 15 minutes) then break up into chunks.
Keep stored in an airtight container
Nutrition Information:
Yield:

4
Serving Size:

1
Amount Per Serving:
Calories:

456
Total Fat:

23g
Saturated Fat:

14g
Trans Fat:

0g
Unsaturated Fat:

7g
Cholesterol:

13mg
Sodium:

143mg
Carbohydrates:

59g
Fiber:

2g
Sugar:

47g
Protein:

5g
Nutritional information provided is computer-generated and only an estimate. You may want to do your own research with the ingredients listed if you have concerns about health or specific diets.

About the Author
Recent Posts
Recipe Index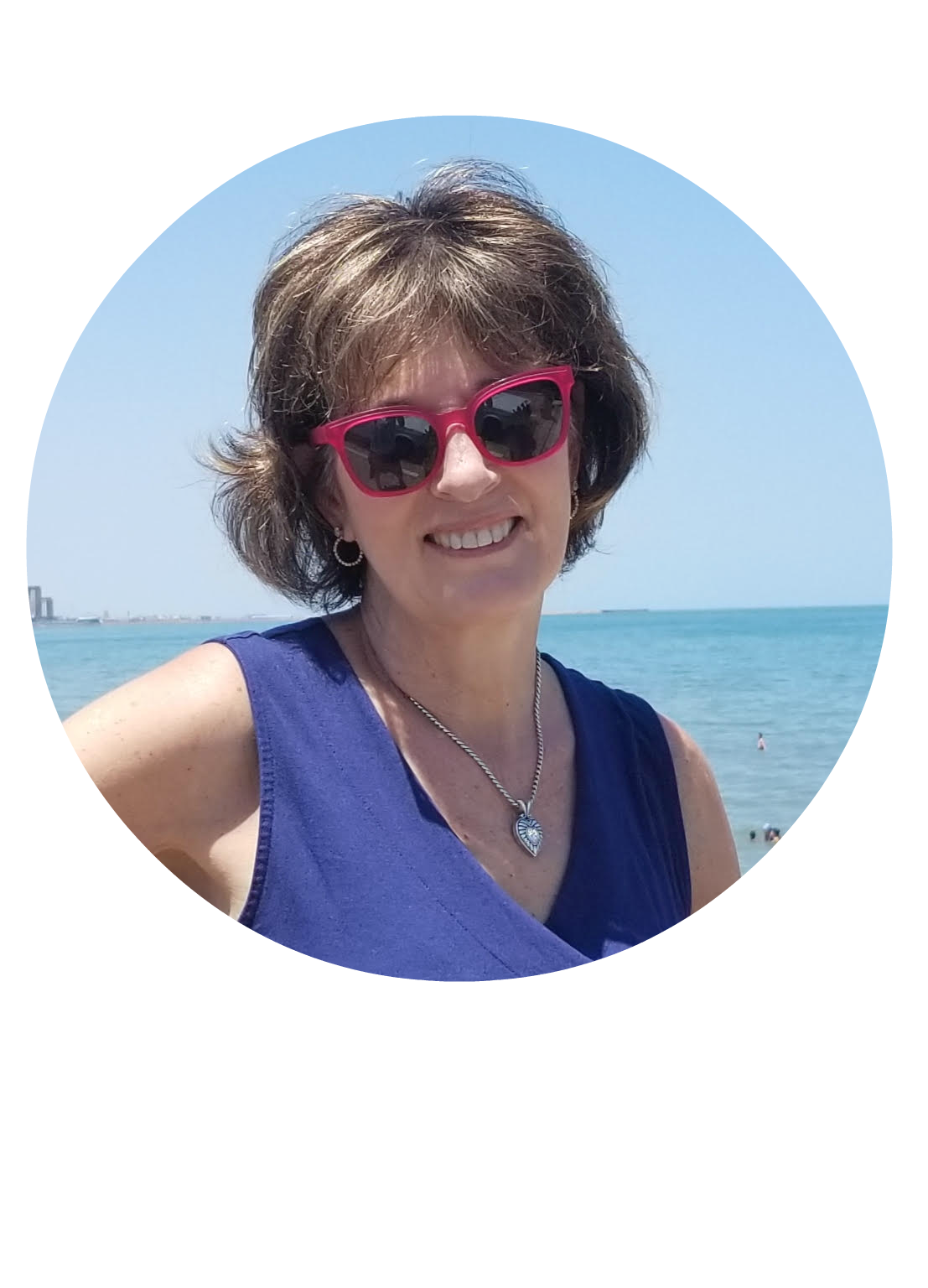 We are all about sharing our love of good food so on the blog you will find easy recipes to enjoy with your family and friends.  We hope to inspire you to host a gathering to create special memories.  Most recipes are step by step so you can feel confident in the kitchen.  Take a look around to find everything from breakfast to dinner and everything in-between!