Your salad will never be the same with this easy to make Blackberry Vinaigrette. It uses fresh berries and provides great flavor!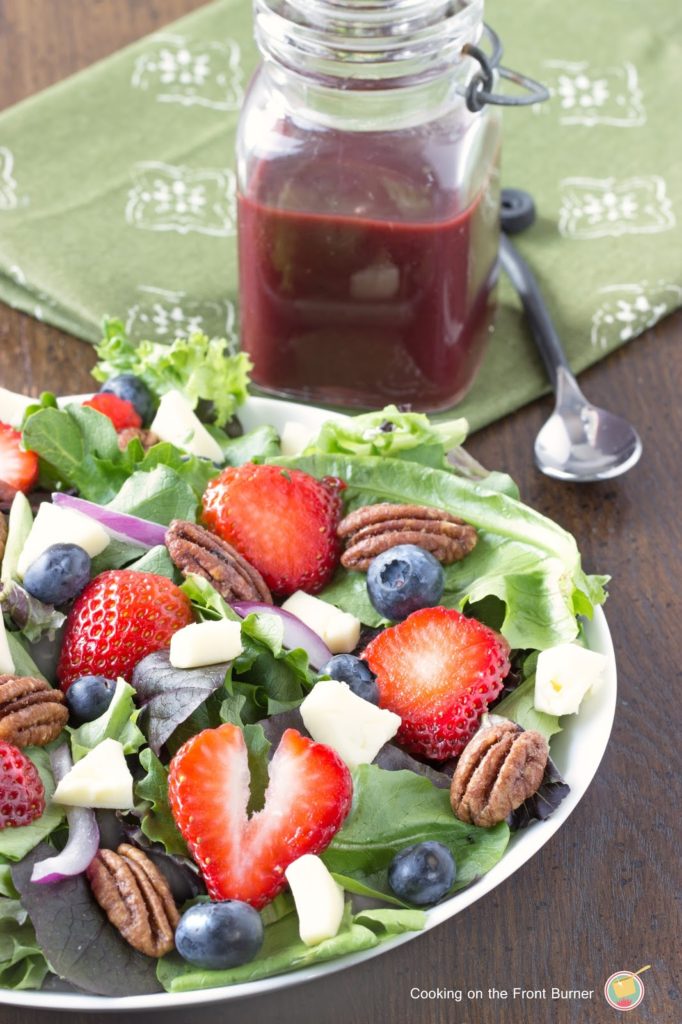 How does a salad recipe sound to you?? It's been awhile since I've shared one and I think you will really enjoy this Berry Brie Salad with Blackberry Vinaigrette. It's quick and easy! While the salad is loaded with fresh berries, spring greens and brie cheese, the real star of the show is the homemade salad dressing and that comes together in no time!
Do you want to know the secret ingredient? It's seedless blackberry preserves. I really thought I had some blackberries at home when I decided to make my own dressing but alas they were gone out of the fridge and maybe I ate them - I don't remember! The jam made for a good substitute!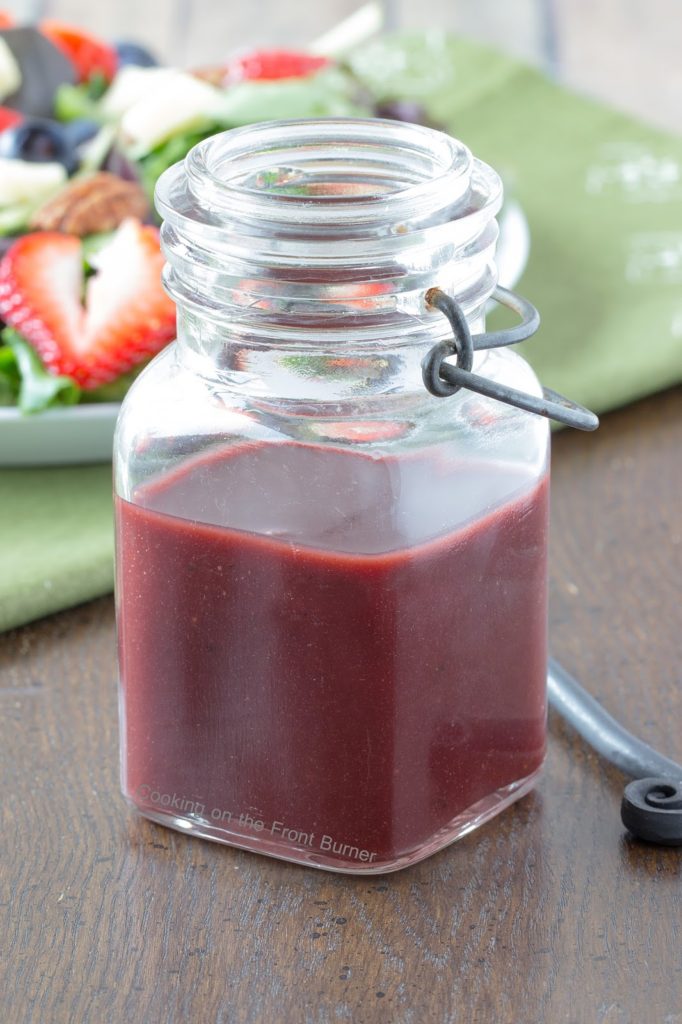 You might have noticed that I didn't list the amount of salad ingredients. I think it just depends on what you need - we used the dressing on 2 salads and still had a good amount of dressing leftover. This should keep well for about a week in your refrigerator.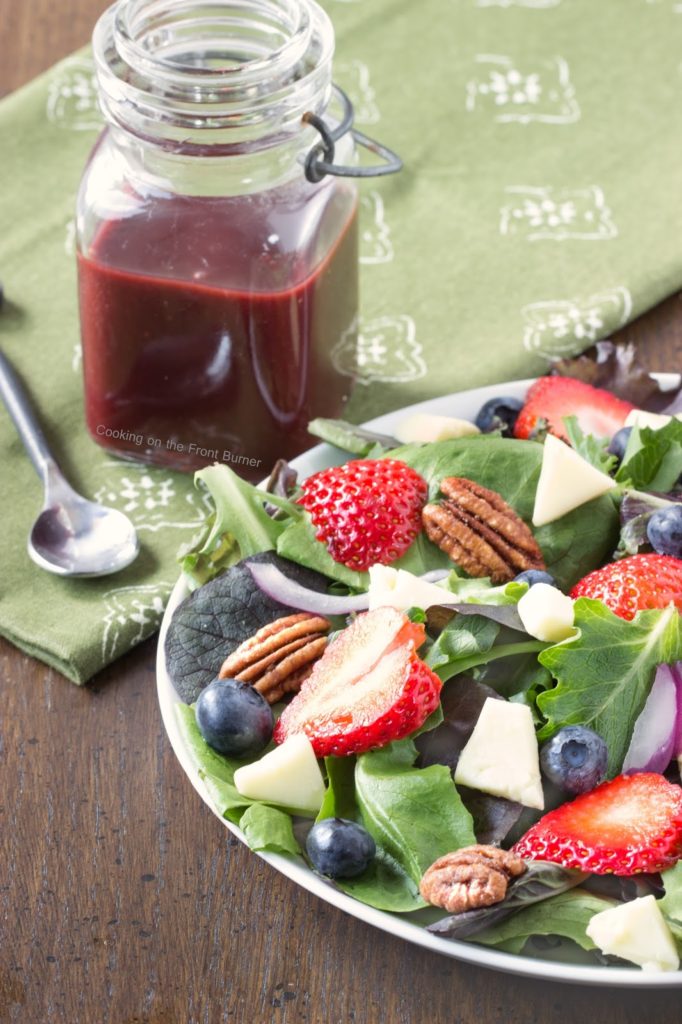 And if you like salads - here is one you might enjoy!!
Southwest Chicken Chopped Salad
Get the Recipe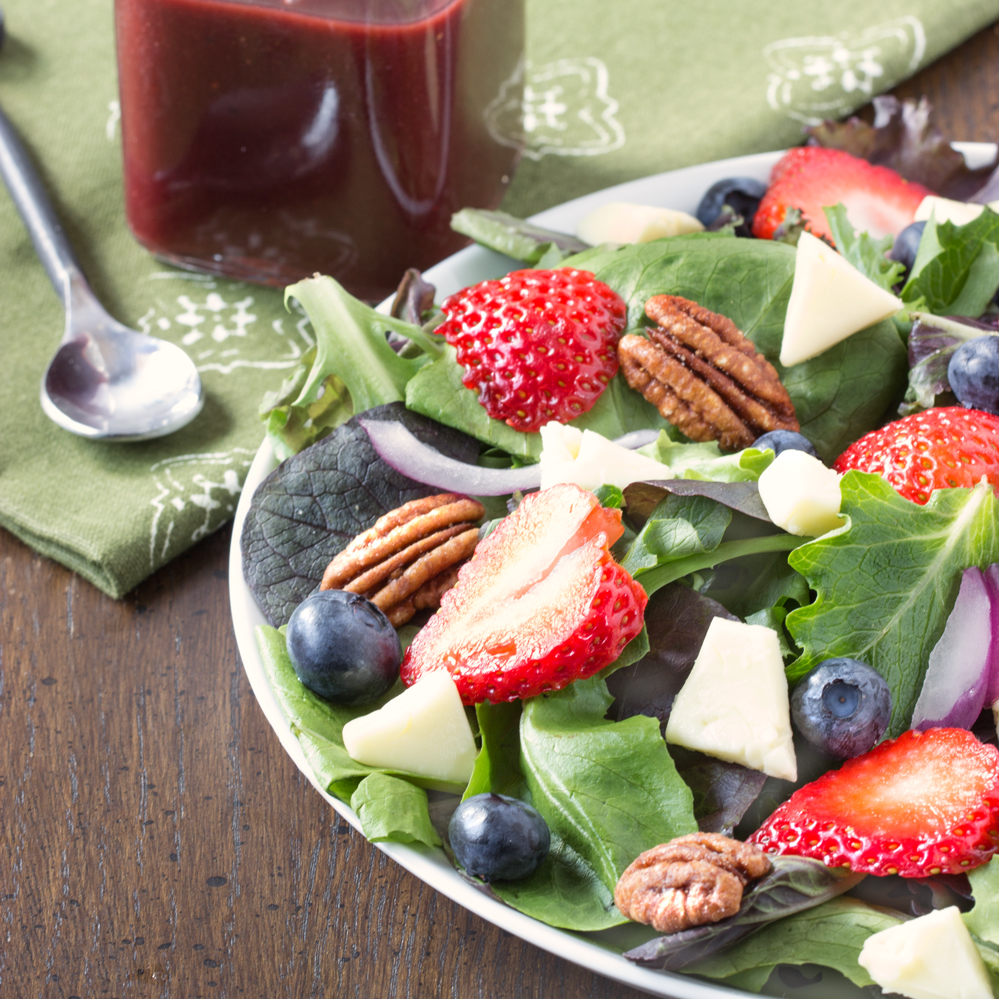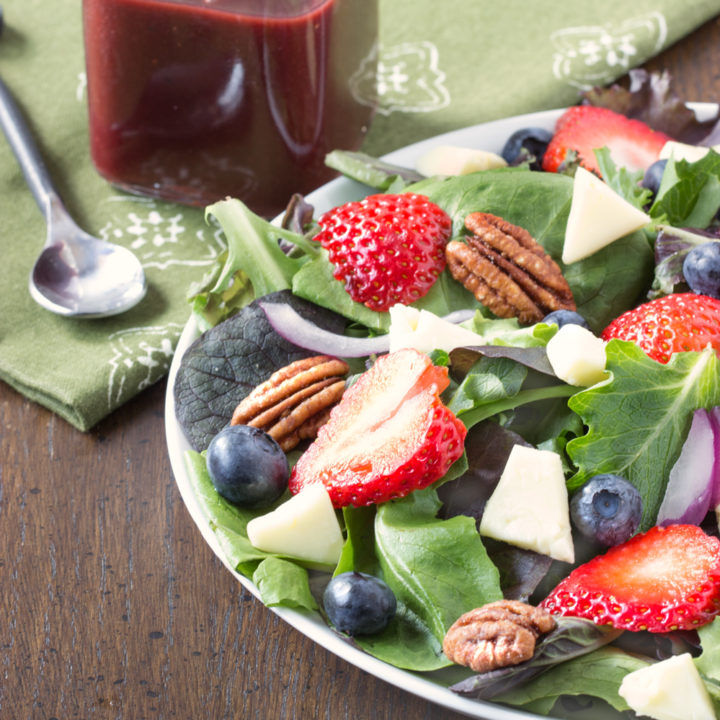 Berry Brie Salad
A tangy salad dressing for your summer salads
Ingredients
Salad
Spring Salad Greens
Sliced strawberries
Blueberries
Honey Roasted Pecans
Brie Cheese cut into small chunks
Red Onion
Dressing
1 tablespoon honey
3 tablespoons balsamic vinegar
1 tablespoon honey mustard
3 tablespoon seedless blackberry jam
¼ teaspoon salt
⅛ teaspoon black pepper
4 tablespoons olive oil
Instructions
For the salad, place greens on plate and top with remaining ingredients
For the dressing, place all ingredients except olive oil in small food processor.
Mix until well combined and slowly add olive oil while blade is running
Drizzle desired amount over salad
About the Author
Recent Posts
Recipe Index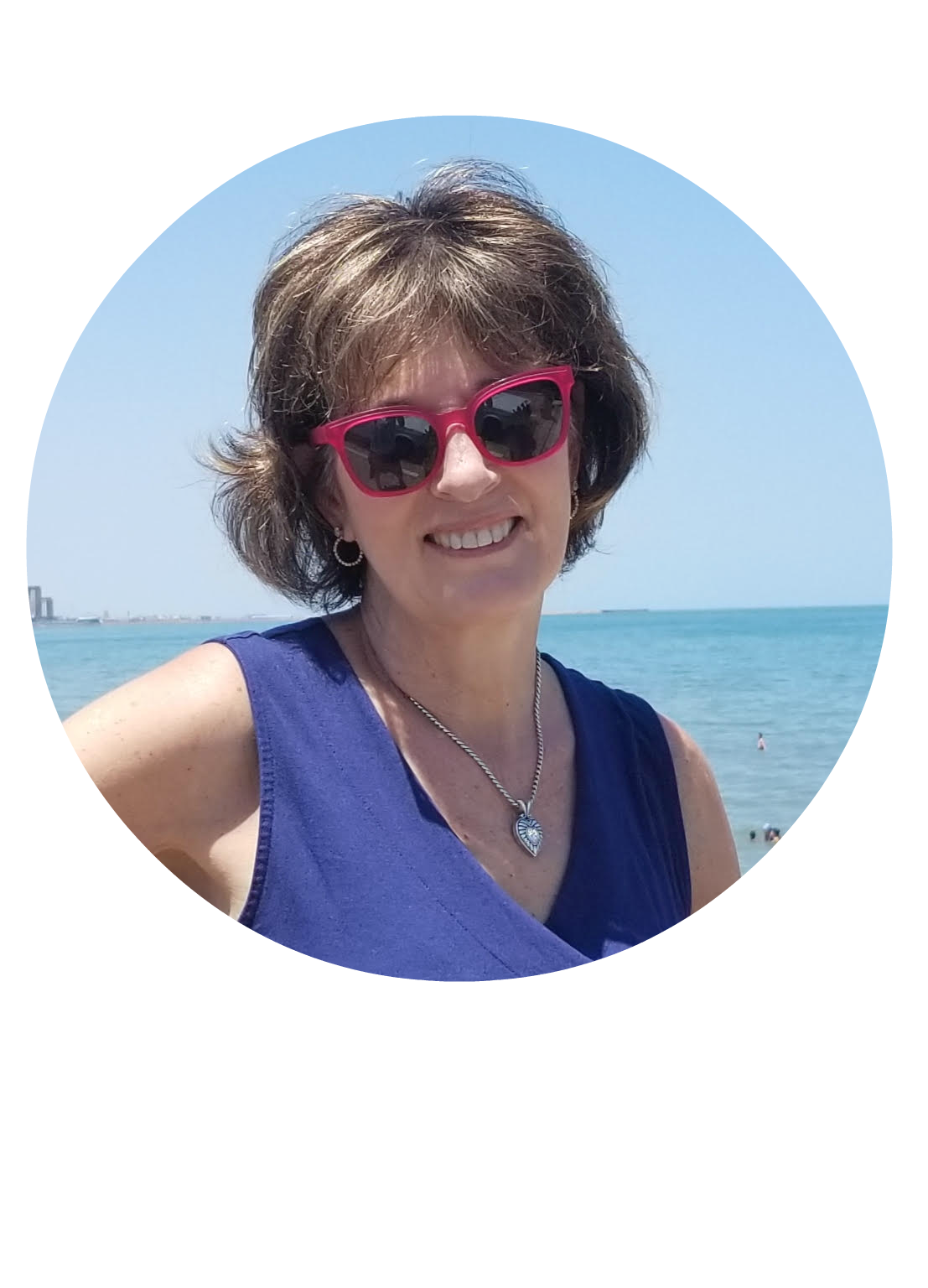 We are all about sharing our love of good food so on the blog you will find easy recipes to enjoy with your family and friends.  We hope to inspire you to host a gathering to create special memories.  Most recipes are step by step so you can feel confident in the kitchen.  Take a look around to find everything from breakfast to dinner and everything in-between!