Time to get your green on - as in salad! I've made a vow to myself to get more greens in our diet by finding some tasty salads. Today I'm sharing this BBQ Chicken Salad that is full of fresh veggies and a tangy BBQ sauce.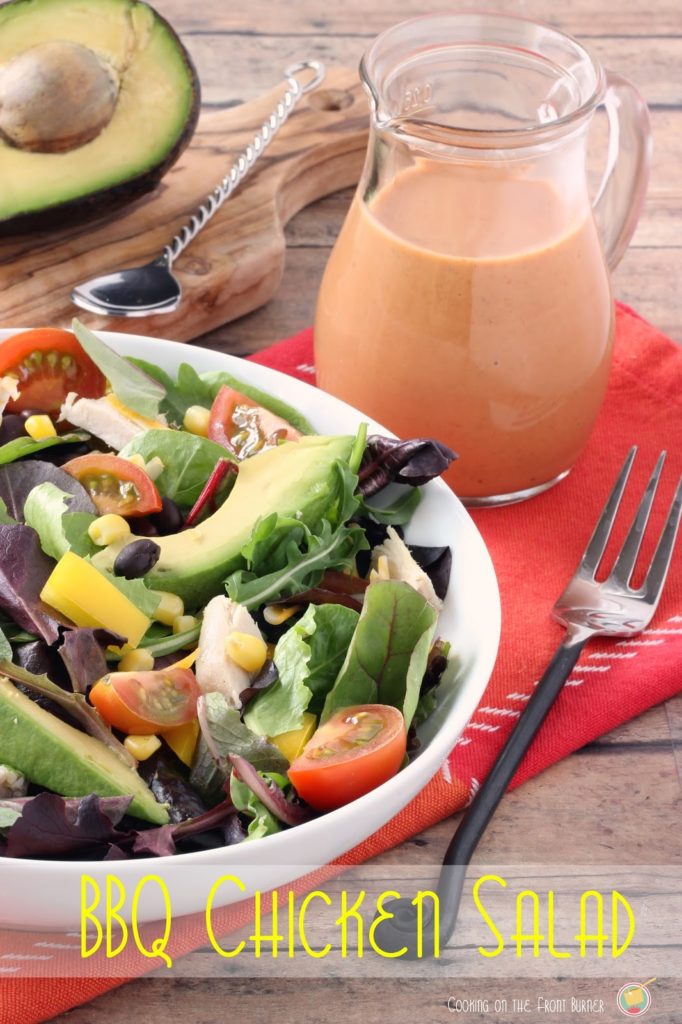 I know I have a bit to wait but I'm really looking forward to the farmer's market this spring. I love getting my market bag, walking up and down the aisles to get what's in season. One of the first things will be lettuce - I'm not a huge fan of iceberg - it's ok on a BLT but for my eating salad I prefer lighter greens. This salad has baby mixed greens - it was delicious and went well with the other ingredients.
BBQ Chicken Salad
Prep Time: 10 minutes
Cook Time: NA
Serves 2

Ingredients
Salad fixings
1 small bag of spring greens
½ cup chopped yellow pepper
8 cherry tomatoes cut in half
½ cup black beans, rinsed and drained well
½ cup frozen corn thawed
1 cup diced cooked chicken
½ avocado sliced into 6 pieces lengthwise
⅓ cup shredded monterey jack cheese
Dressing
½ cup light ranch dressing
½ cup your favorite BBQ sauce
¼ teaspoon black pepper
1 ½ teaspoons honey
Instructions
Place the spring greens onto 2 plates
Divide the salad fixings between the 2 plates
For the dressing - combine the ranch dressing, bbq sauce, pepper and honey in a small bowl then drizzle over the salad.
If you look closely you will see avocado - after X numbers of year of my life (not saying how many) I have decided that I like avocado! Not sure what took me so long and I love guacamole now. I just bought one of those mortar and pestle things that after I finish seasoning it, I will be making my own guac. If you have a recipe, please leave me a link!
Ok, got off track about the salad....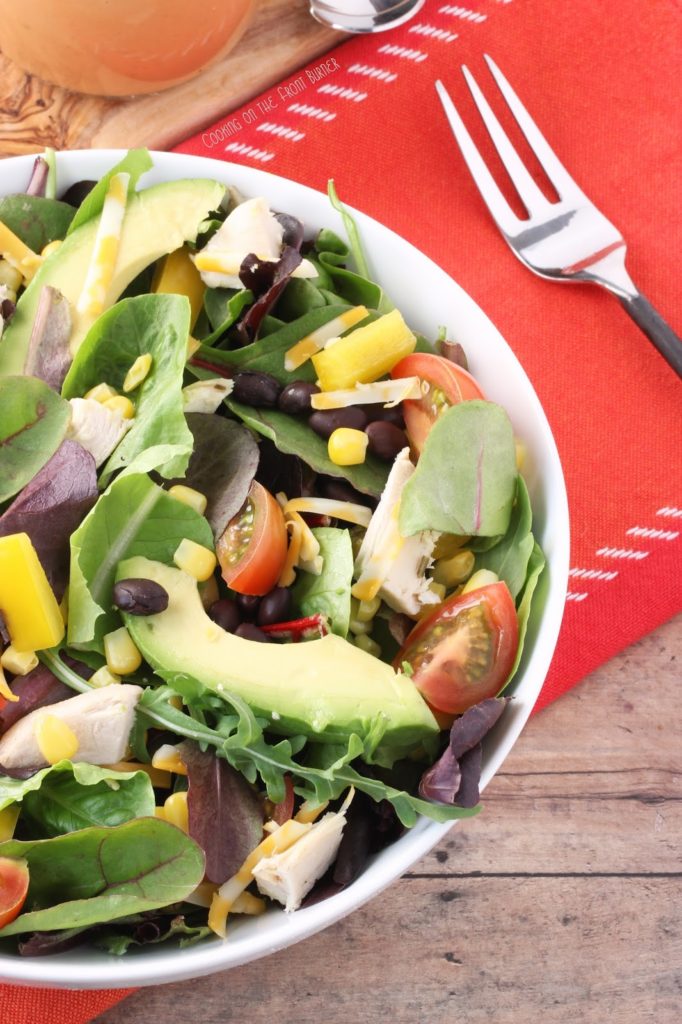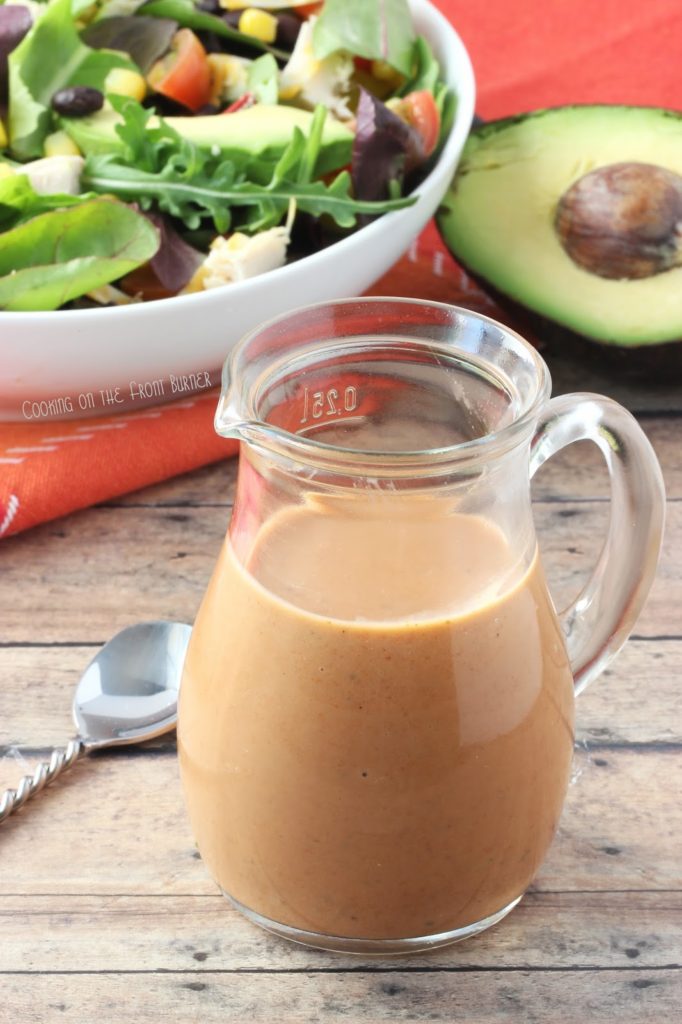 Since I've been making quite a few salads, here's a one stop shop for getting more greens into your life!
Asian Slaw with Homemade Ginger Soy Dressing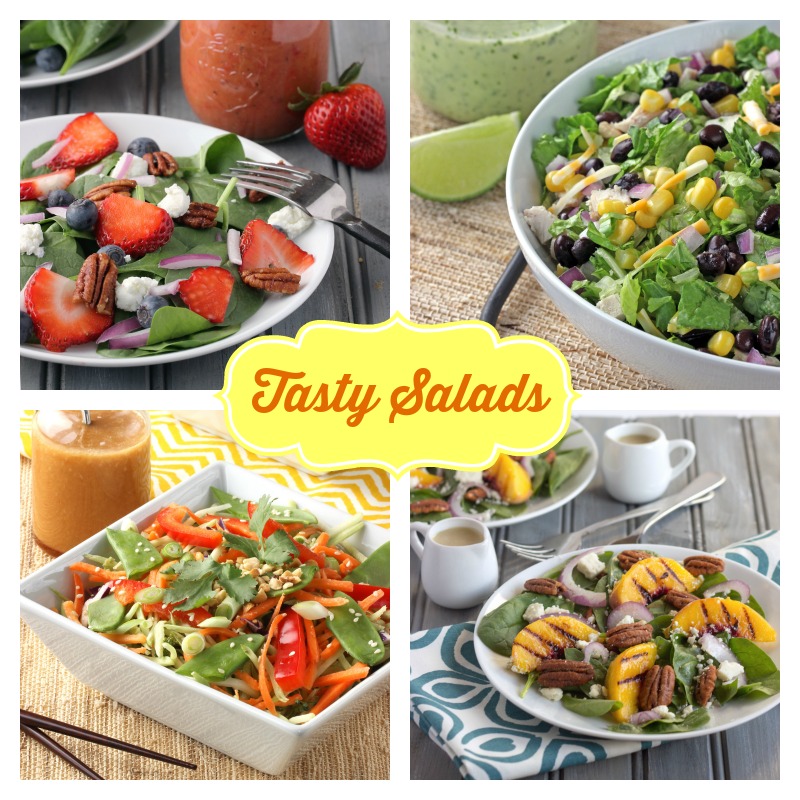 Have a great day!!
About the Author
Recent Posts
Recipe Index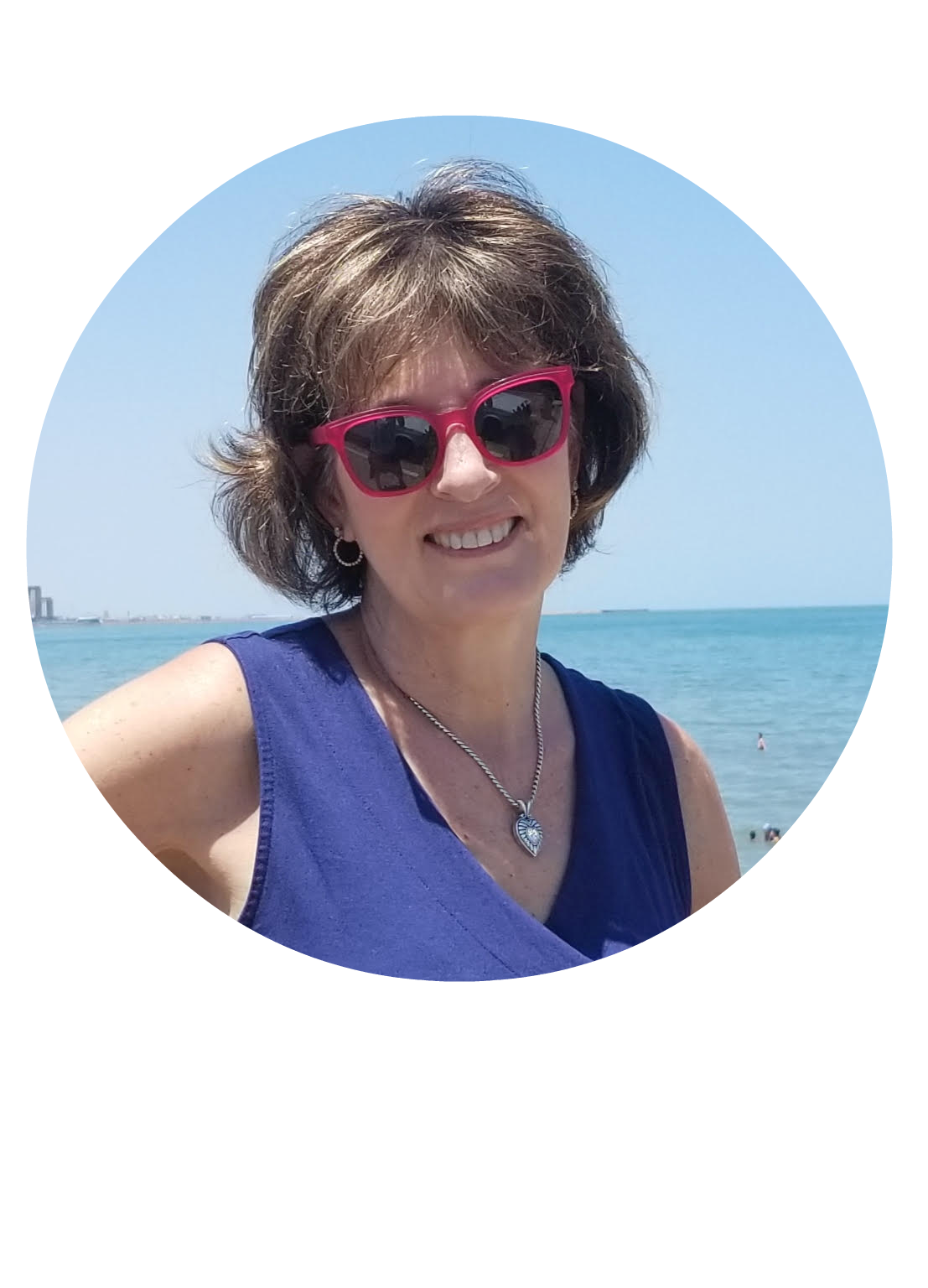 We are all about sharing our love of good food so on the blog you will find easy recipes to enjoy with your family and friends.  We hope to inspire you to host a gathering to create special memories.  Most recipes are step by step so you can feel confident in the kitchen.  Take a look around to find everything from breakfast to dinner and everything in-between!