Quick and easy one pot jambalaya comes together quickly and is a classic Louisiana dish. This jambalaya recipe is full of flavor, with chicken, sausage, rice and the right amount of spice!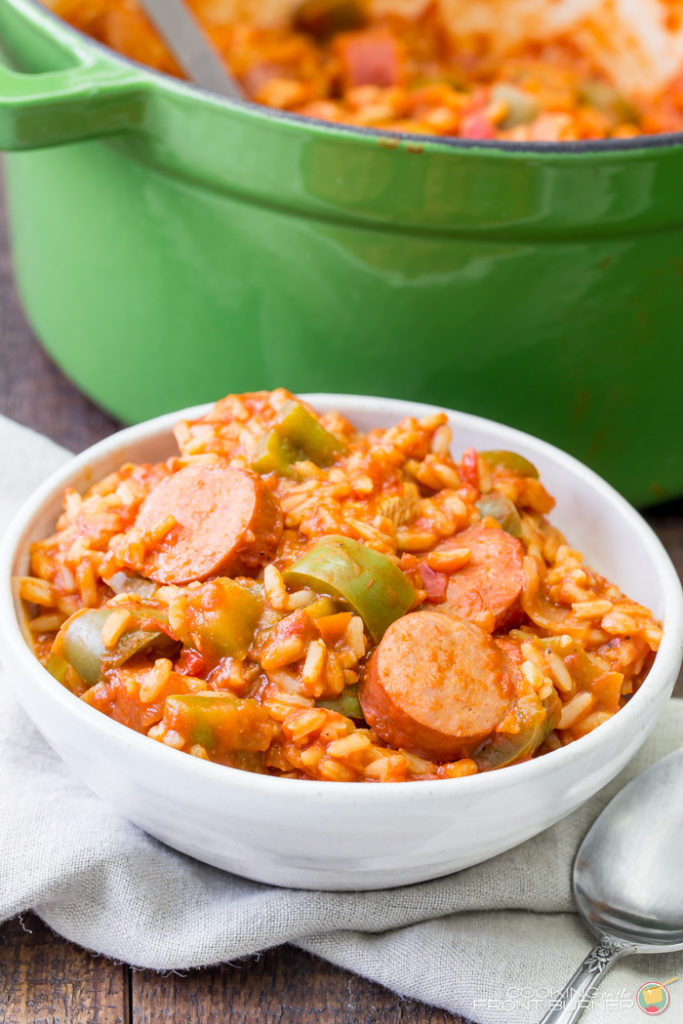 I love easy and quick recipes, so today we are serving up a big o'bowl of comfort with this easy one pot Jambalaya recipe.  It would be perfect for Mardi Gras or anytime you would like a quick, hearty meal.  And the best part about it being served in one pot –  easy clean up, too!
Mardi Gras is a time for celebration with parades and parties.  I have never been to New Orleans, but when the Super bowl was held there (or in the Saints were playing in it) we would throw a themed party complete with beads, food and drinks.  One of the years our friends brought a Jambalaya dish that was pretty similar to this one pot jambalaya recipe I'm sharing today.  It quickly disappeared and once you try this, you'll know why.
Some of the Jambalaya recipes call for shrimp and you could certainly add some that are uncooked about 10 minutes before the recipe is done. Actually, I had planned an adding shrimp but totally forgot to get some when I was shopping and was too lazy to run out again.
No matter though, this jambalaya recipe is still a complete meal with protein, starch and veggies. Flavor to the max!
If you are looking for another recipe to make for Mardi Gras, last year I made some King Cake donuts.  A great way to start out the day.  We also have a tradition in our Italian family that we celebrate on Fat Tuesday with the making of Honey Balls.  These are fritter like with anise and drizzled with warm honey – a definite family favorite.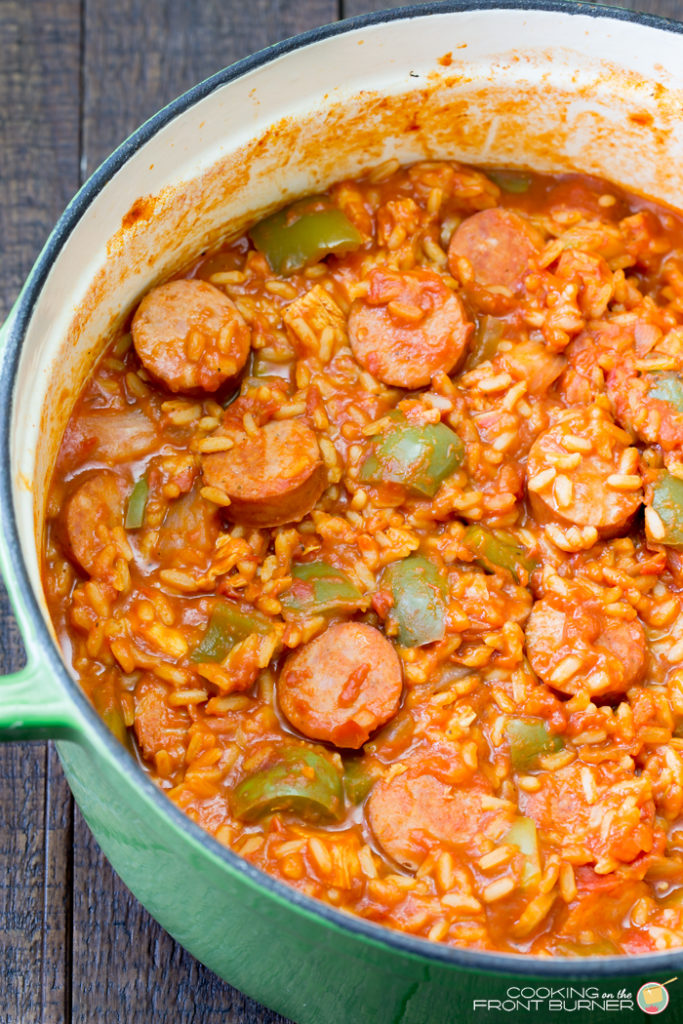 Grab a spoon and dig in! This recipe definitely was a hit at our place.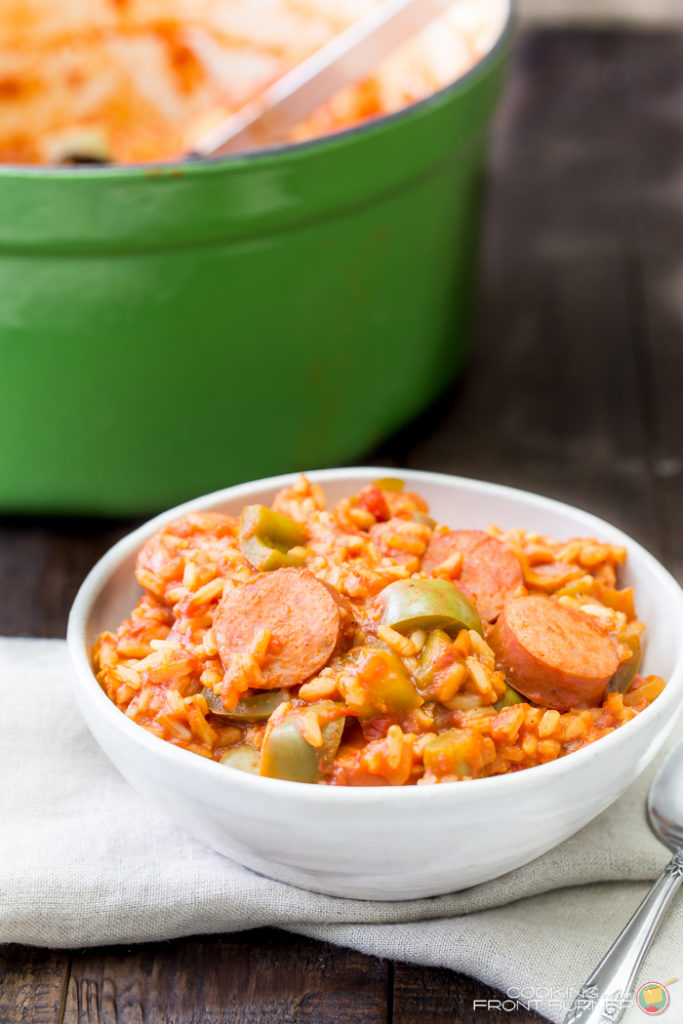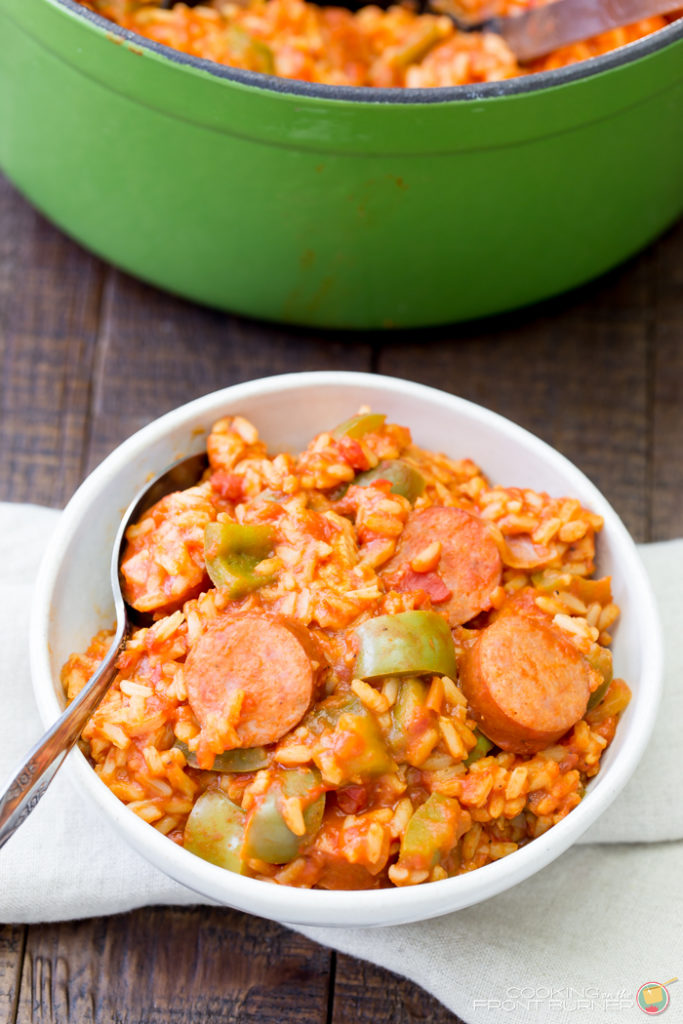 Quick and Easy One Pot Jambalaya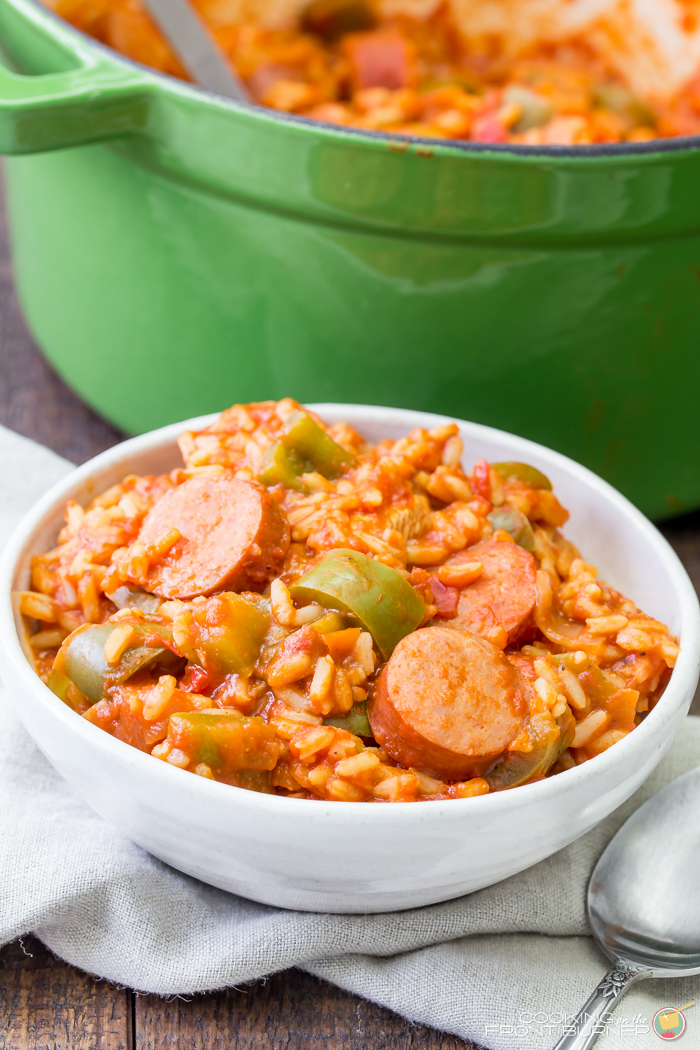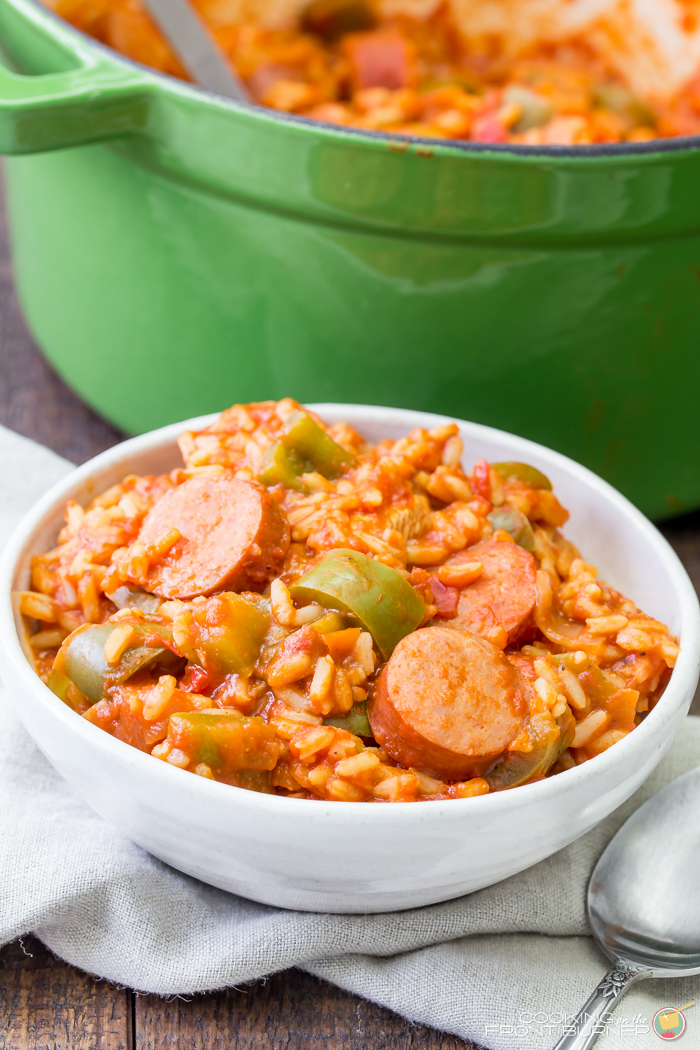 This easy one pot jambalaya comes together quick and is a classic Louisiana dish full of flavor with chicken, sausage, rice and the right amount of spice!
Ingredients
14 oz. boneless chicken breast cut into 1" cubes
12 oz. andouille sausage sliced into 1" cubes
28 oz. crushed tomatoes undrained
1 3/4 cups chicken broth
1 cup uncooked long grain rice
1/2 cup dry white wine
2 green peppers chopped into 1" cubes
1 large onion coarsely chopped
4 teaspoons Creole seasoning
Directions
In a large soup pot or dutch oven combine all ingredients and mix well.
Bring to boil, cover and cook for 10 minutes
Reduce heat to low and simmer 30 minutes or until rice is cooked
Optional - add 6 oz. of uncooked shrimp the last ten minutes of cooking