Your sweetie will love these Cherry Chocolate hand pies any time of the year!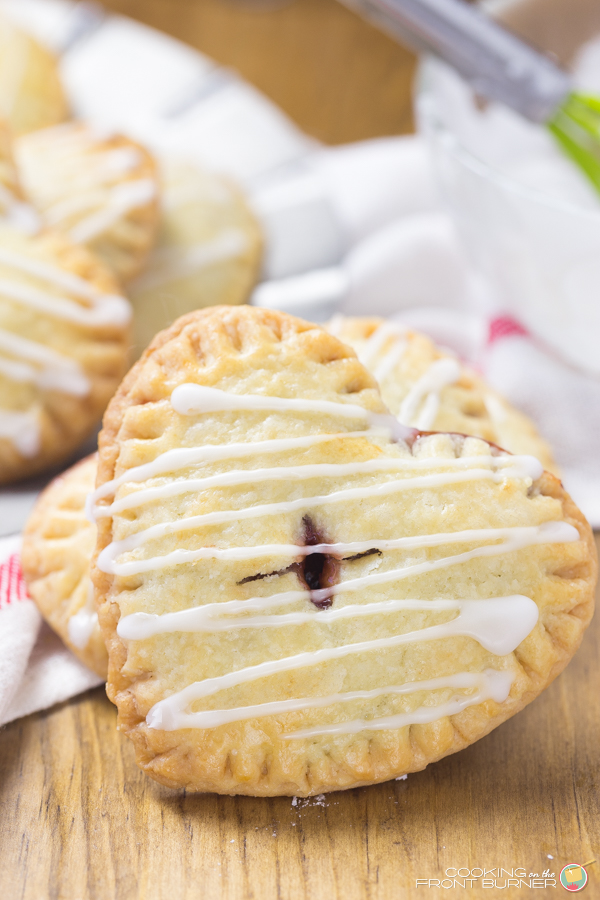 Soon love will be in the air so today I'm sharing a super easy Valentine treat that only needs five ingredients. These mini Cherry Chocolate Hand Pies would make a perfect treat for your sweetheart (young or old)! Flaky crust, tart cherries, a dab of chocolate almond spread (nutella) with a drizzle of glaze make an impressive dessert that is sure to please. These are simple and simply amazing. Just what cupid ordered!
Earlier this week we were expecting a blizzard – luckily it was on a day that I didn't have to work but I wasn't quite prepared to make this dessert so I ran out to 2 stores and picked up pie crust and paint before the snow started to fly! Yes, I could have made my own crust but I really love the crust I can get in the frozen section of Trader Joe's. It's the closest I have found to homemade and it works like a charm every time (and no, I'm not getting compensated to say this). I already had on hand a jar of their cherry preserves and nutella so once I got back home, I was all set.
I surprised the DIY Guy (who works from home) by going down to his office and having him sample the treats. He is always a willing taste tester and he thought they were amazing. Besides having these as a dessert after a meal, they would be perfect for your younger sweethearts as well by placing them in their lunch box as a surprise. They are also good as a grab and go treat and if they are a hit like our place, they'll disappear in no time.
You could always personalize your own hand pies by making them into circle shapes and cutting out a small heart of pie crust and placing on top. Experiment too with other fillings you might like – lemon curd comes to mine so next time I'll try that!
Cherry Chocolate Hand Pies
Prep Time: 10 minutes
Bake Time: 15-20 minutes
Yield about 12
Ingredients
2 pie crust rounds (I used Trader Joe's)
Cherry Preserves
Nutella
Powdered sugar
Water
Egg white
Instructions
Preheat oven to 400
Line baking sheets with parchment paper
Using a large cookie cutter, cut out shapes from one pie crust and place on lined cookie sheet
Place about 1 teaspoon nutella on each and use your finger to smooth out leaving about a 1/4″ edge
Place about 1 1/2 teaspoon preserves on top of nutella and use your finger again to smooth out to the edge of nutella
Cut out matching shapes on the next pie crust then place on top of bottoms
Using a fork, chrimp edges
Combine the egg white with a tablespoon of water then brush tops
Cut a small X in dough
Bake for about 15-20 minutes or until crust is getting golden brown
Remove and cool
In a small bowl add about 1/2 cup powdered sugar with a bit of water to get a glaze consistency.
Drizzle over pies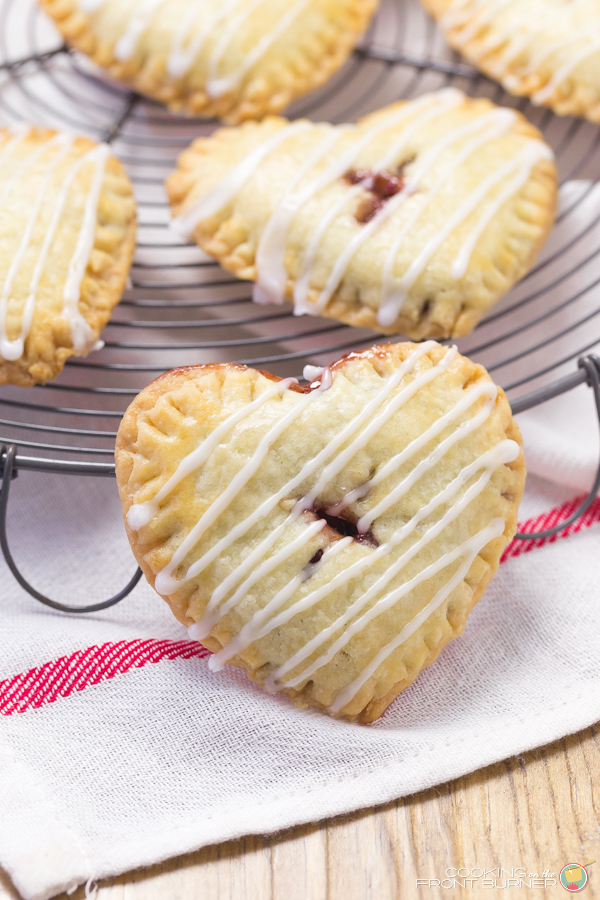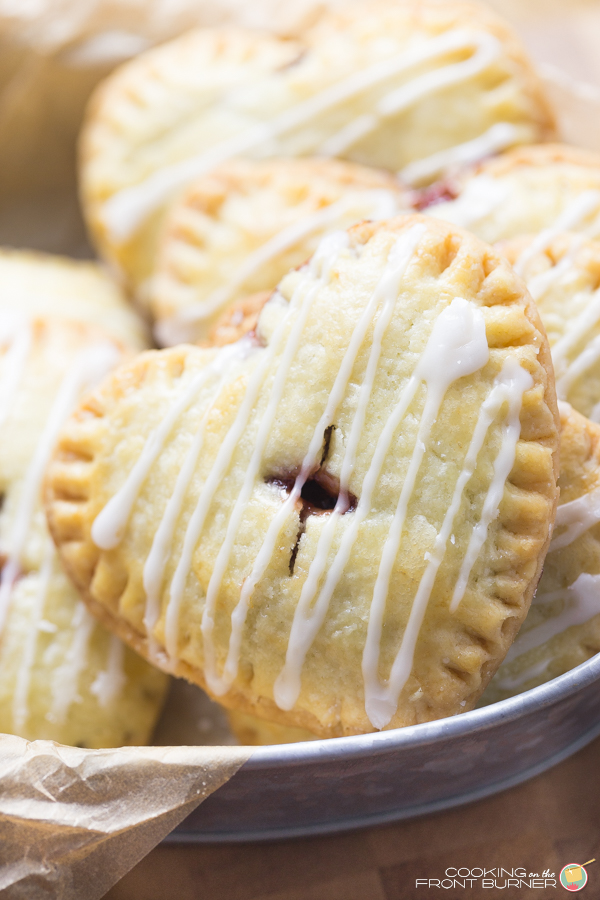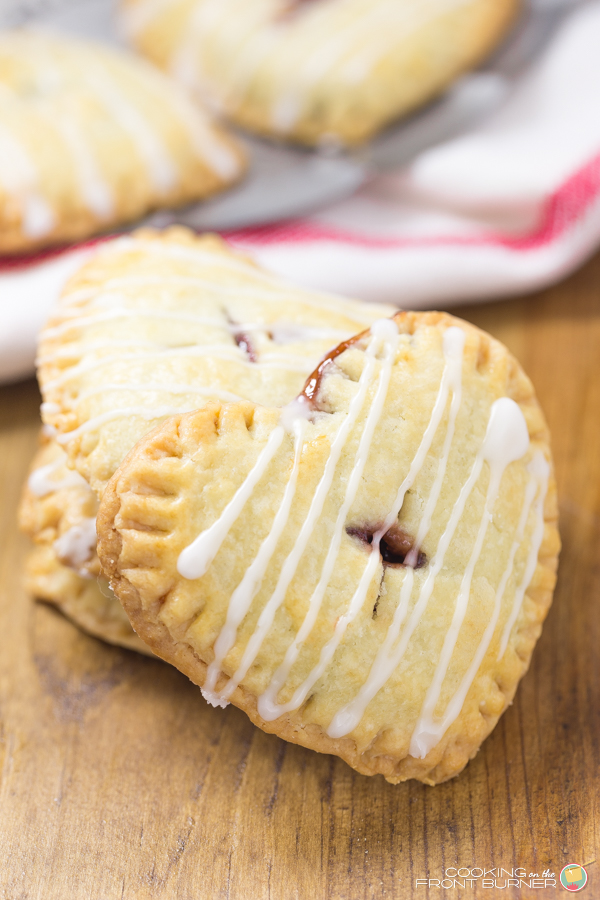 Here's another sweet for your sweetie dessert!