You will love this tangy Lemon Parmesan Dressing that goes well with many salads.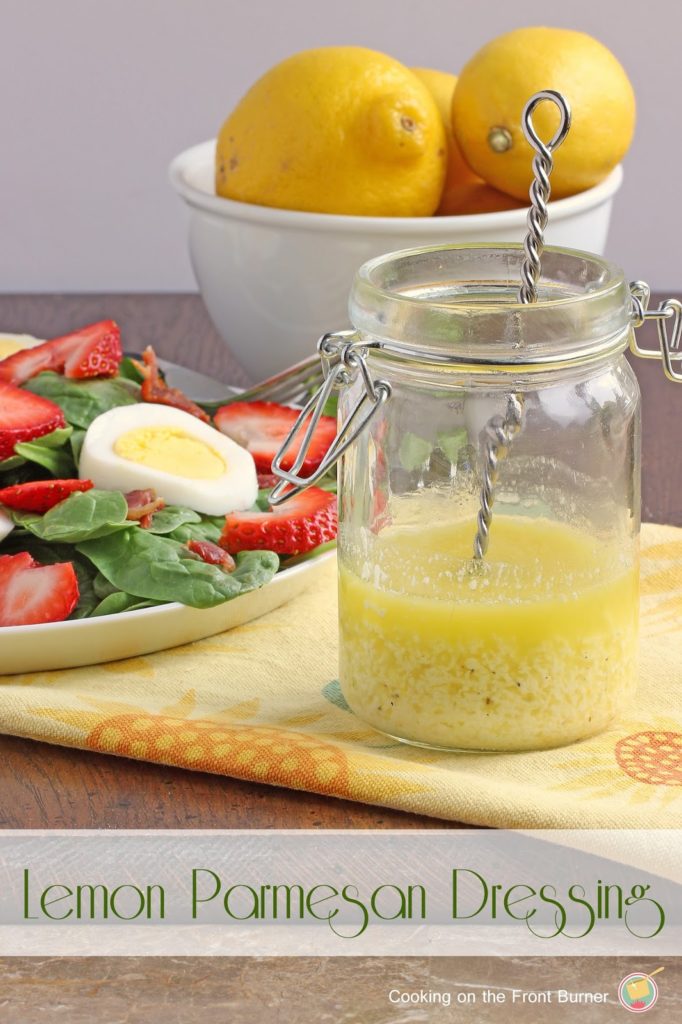 Remember the other day when I said I my lemons might be jealous that I used some limes? Well today I'm letting the lemons be star of the show with this Lemon Parmesan Dressing.
I'm really loving all kinds of salads this year - anything goes - lettuce, spinach, berries, chicken, cukes, eggs and the list goes on and on - whatever floats your boat and tantalizes your taste buds.
Once you have that part figured out, you might want a dressing that you can whip up yourself in about 5 minutes. Nothing wrong with bottled dressing - some of my favorites come from that (mostly from Trader Joe's) but when I have ingredients on hand, I like to make my own.
This dressing is a bit tangy with the lemons and parmesan and a little goes a long way. It really added a great contrast to the salad I put together which was basically a spinach salad with berries, egg and bacon.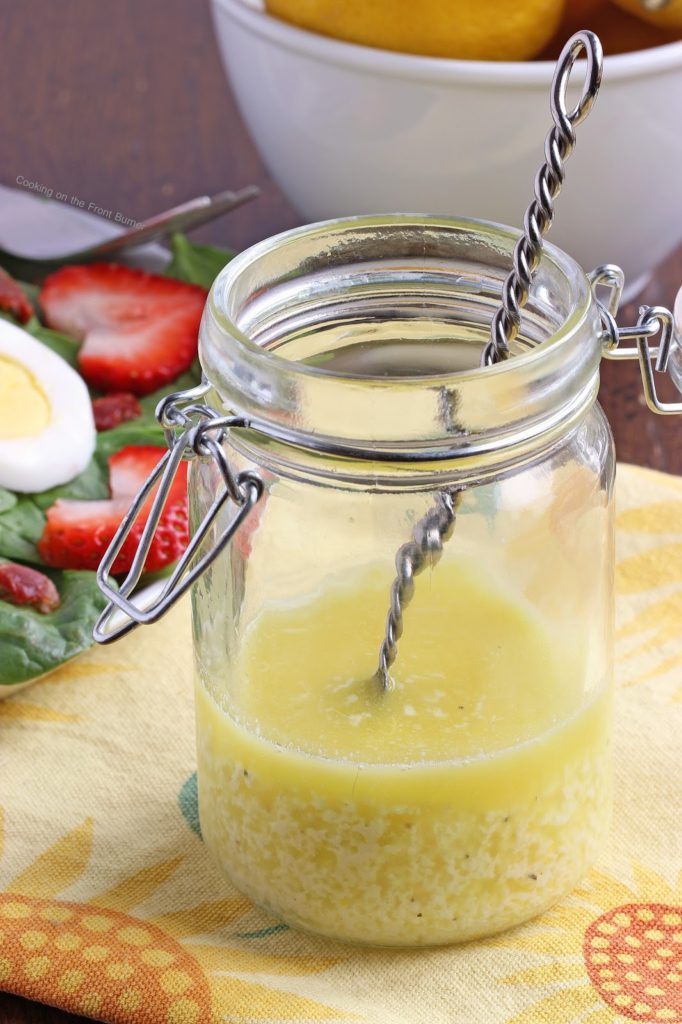 Here's the salad just waiting for it's lovely accompaniment!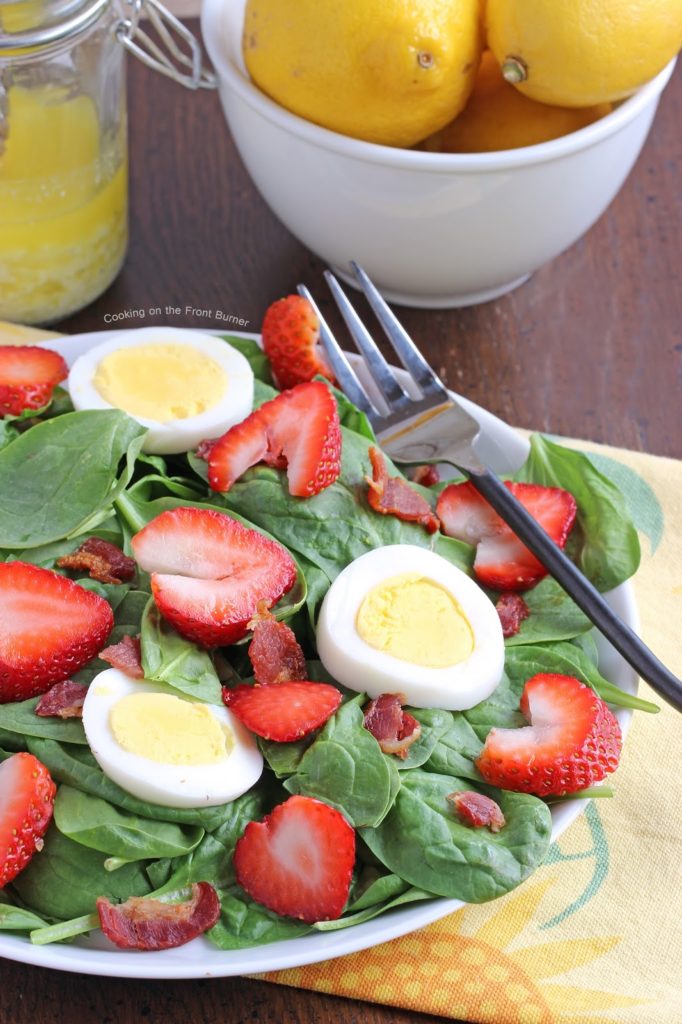 Another salad recipe to enjoy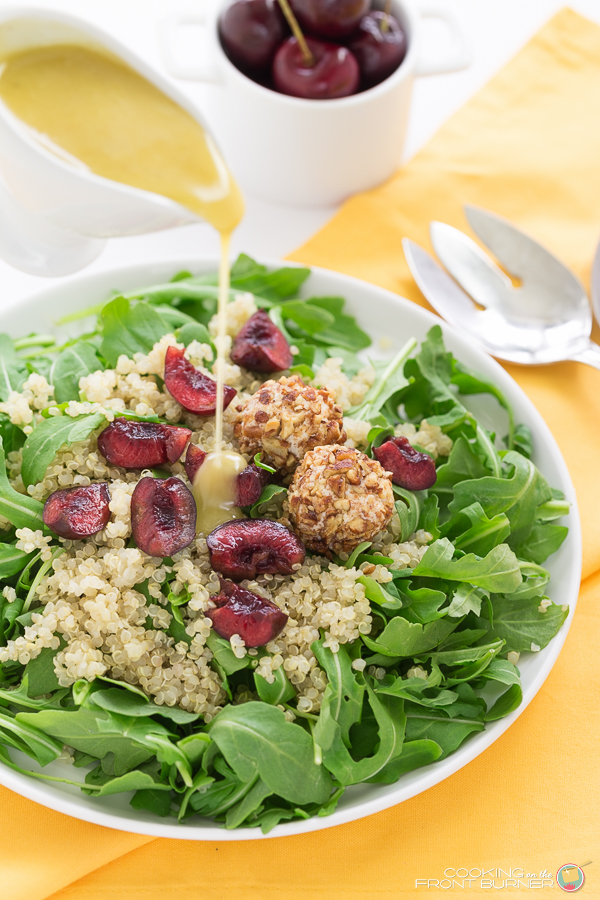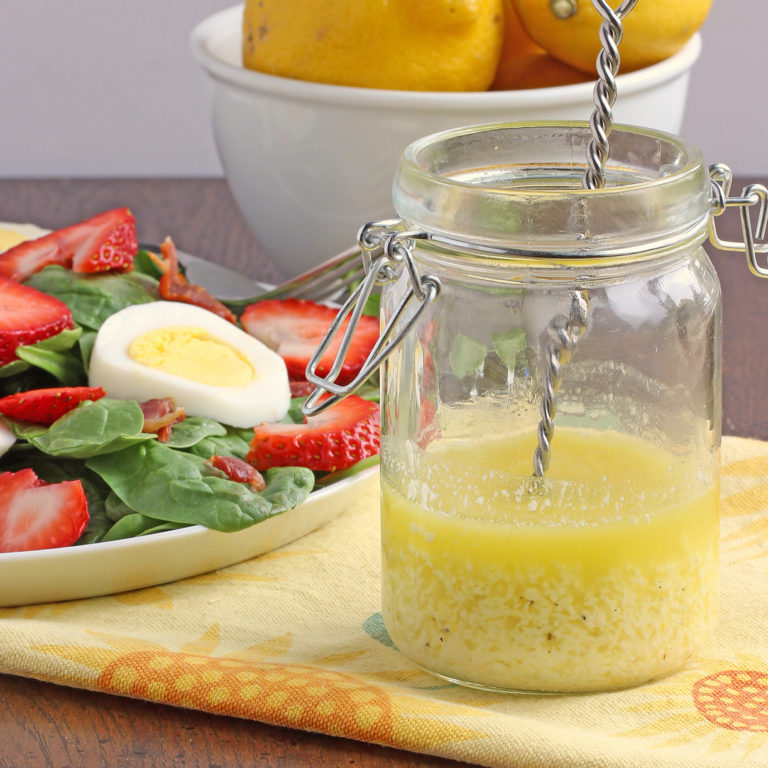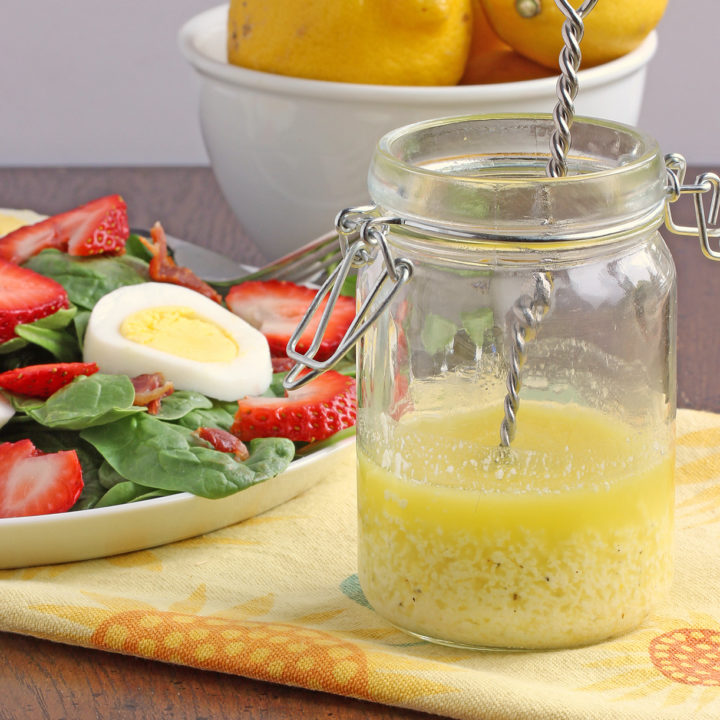 Lemon Parmesan Dressing
A tasty salad dressing with the tang of lemons
Ingredients
⅓ cup parmesan cheese (grated)
5 tablespoons olive oil
2 tablespoons fresh lemon juice
Salt
Pepper
Instructions
Combine all ingredients in a food processor and blend until smooth
Pour over your favorite salad