Pretty in pink is this refreshing Raspberry Sherert-tini.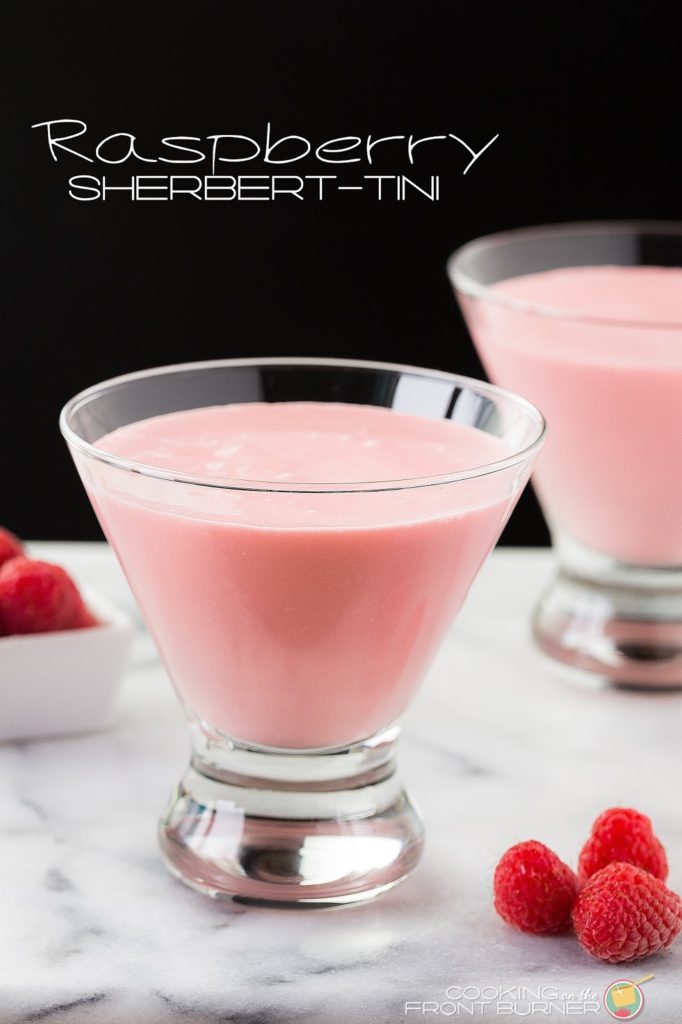 Being the optimist (or maybe wishful thinking) I know spring, then summer, is around the corner.  Time to be thinking of some tasty beverages to enjoy on those warm days.  This Raspberry Sherbert-tini is a cool and refreshing drink perfect for sipping.  When you can, grab some friends, go on the deck and make a batch!
I was motivated to make this drink because – well – we have booze that I need to use up.  I tend to want to make special drinks when friends come over and that usually involves buying a new bottle of something and we always have leftovers. A couple years ago I made a drink called the Babbling Brooke.  It called for (you guessed it) raspberry vodka.  We still have some left in the bottle and I decided to give it a mix with the sherbert and a bit of cream.  It's so smooth and creamy!
Raspberry Sherbert-tini Drink
Prep Time: 5 minutes
1 serving
Ingredients 
1 1/2 oz raspberry alcohol
1/2 cup raspberry sherbert
2 tablespoons heavy cream
Instructions
Place all ingredients in a blender and blend until smooth
Pour into a martini glass and enjoy!
So I do think you could jazz this up a bit.  Maybe for Easter dip the rim in some fun pastel sprinkles or float a peep!  Also, you could make this non-alcoholic by leaving out the vodka and just blending the sherbert and cream to make it kid friendly.