Totchos are a fun nachos appetizer, made with tater tots! It's always appetizer time and these cheesy barbecue and bacon Totchos are perfect for any gathering.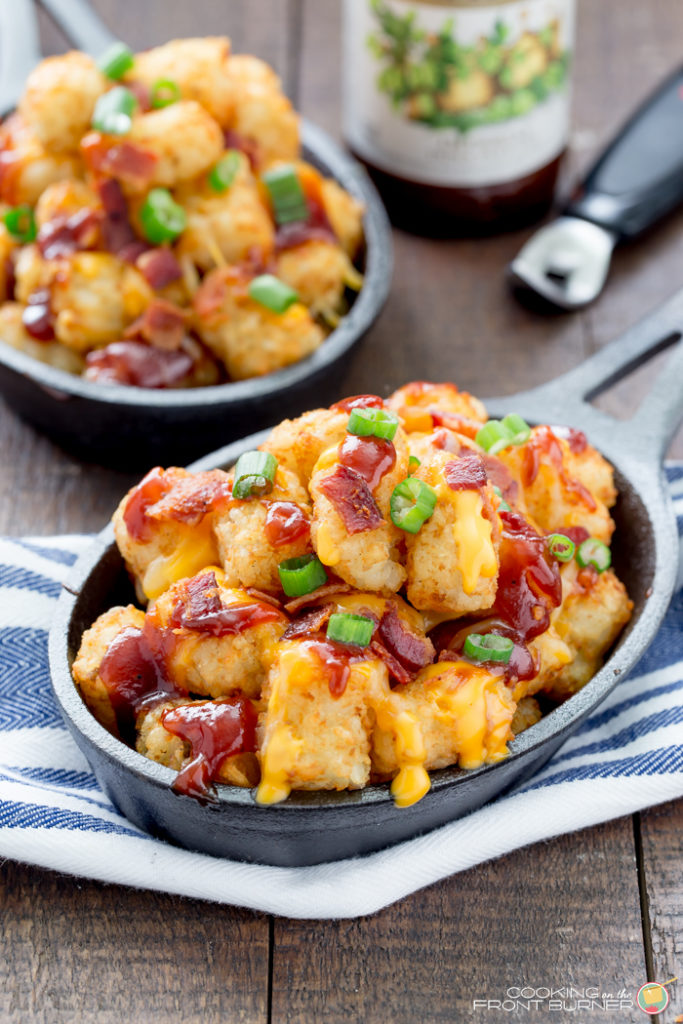 Football season may be over until the fall but game day appetizers are always in season right?  You can even eat appetizers for dinner, and these totchos definitely score for that.
Maybe some of you are thinking what the heck are totchos?  True story – I only found out about a year ago what they were, and now have been wondering where they have been all my life!  Totchos are like nachos only made with tater tots.  I would love to meet the genius who thought of these!
Another true story: I never heard of tater tots when I lived on the east coast.  But that all changed when we moved to the midwest 25 years ago and went to our first pot luck.  Everyone was talking about tater tot hot dishes.  Two things to note here – it was my first time seeing tots and then was thinking what is a hot dish?  Growing up out east, we made casseroles.  Different terminology, but the same idea.
I have to admit I'm not a fan of any tater tot hot dish I've seen but am totally down with these totchos. I bet you will be, too!
About a year ago, we went out with some friends to a local watering hole and decided to just munch on appetizers instead of dinners.  We each picked a couple of our favorites.  When I heard our friend order these, I had no idea what to expect but my first bite started a food love affair.
What's not to love with gooey cheese, crispy bacon, tangy barbecue sauce and little pillows of tasty potatoes sprinkled with some green onions?  Trust me when I say you are gonna love these!  They also go great with a tasty beverage!  If you are looking for other ways to make unique nachos, be sure to check out my friend Lisa's Irish Nachos – they are deelish.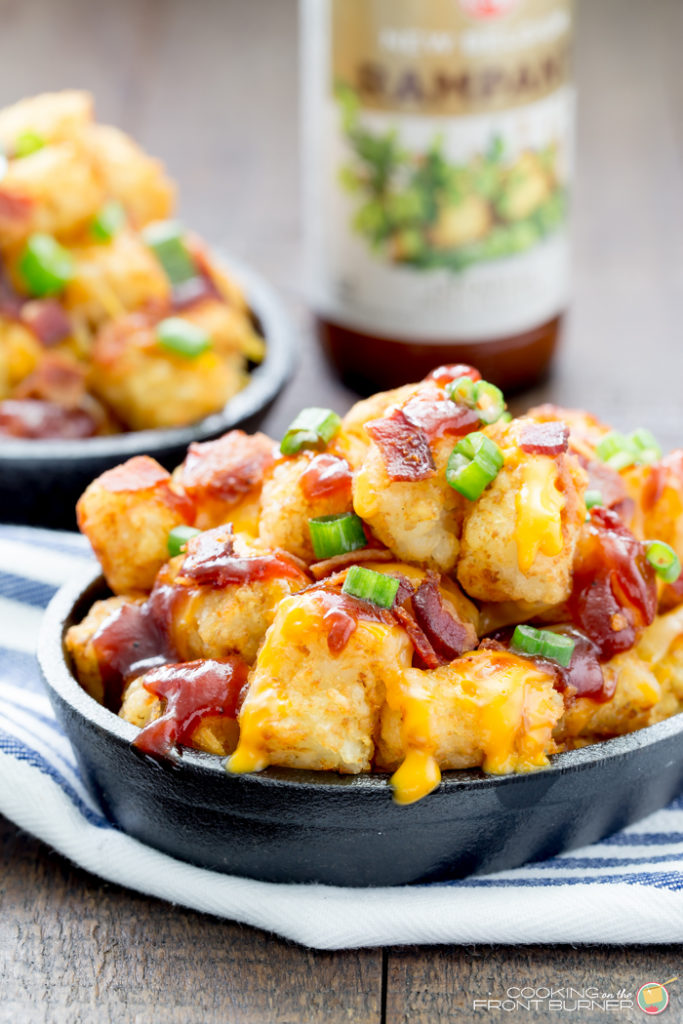 Yum!  What other combinations can you come up with?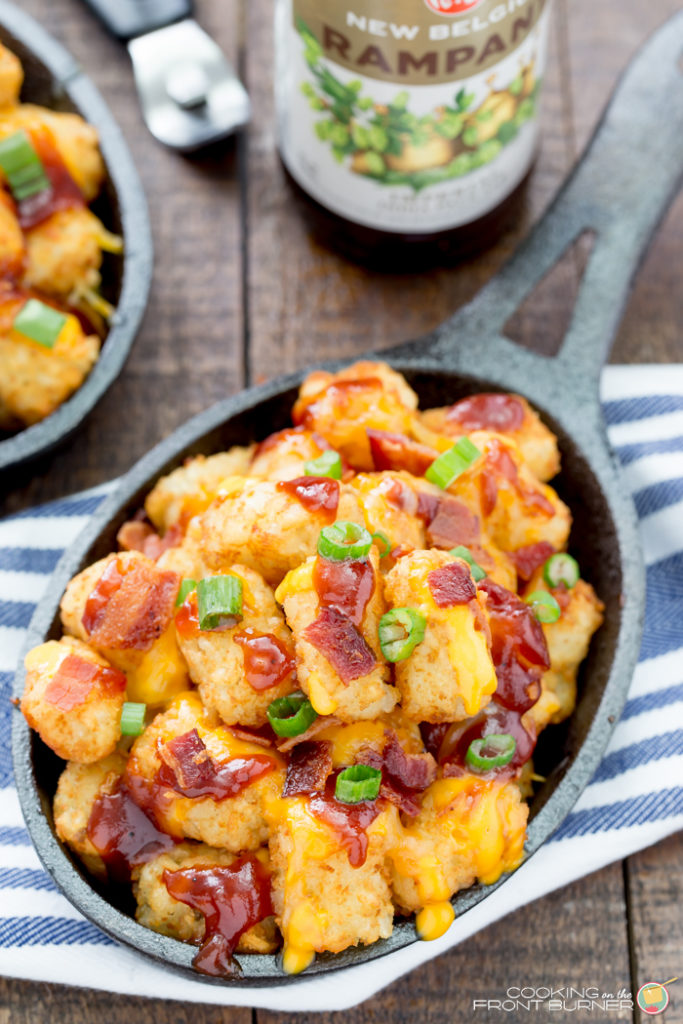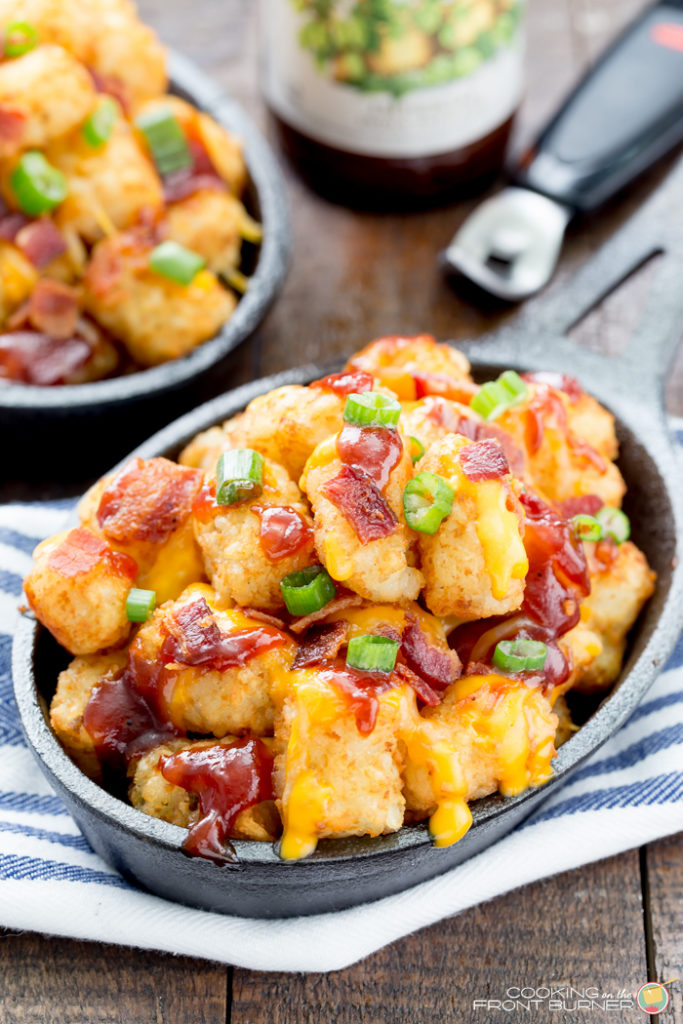 BBQ Bacon Cheesy Totchos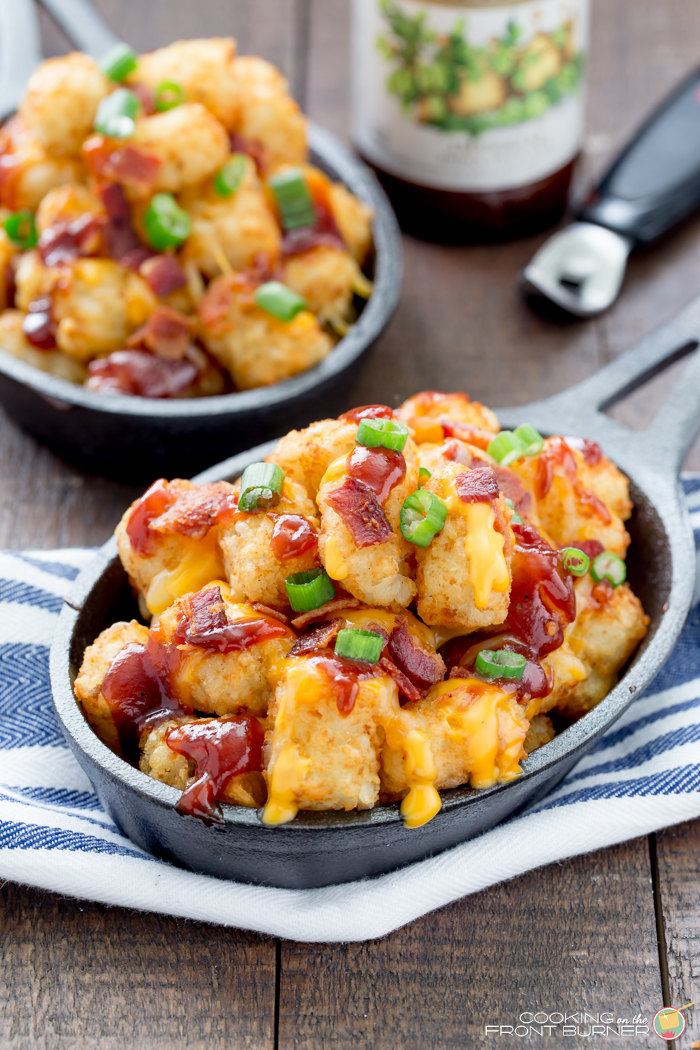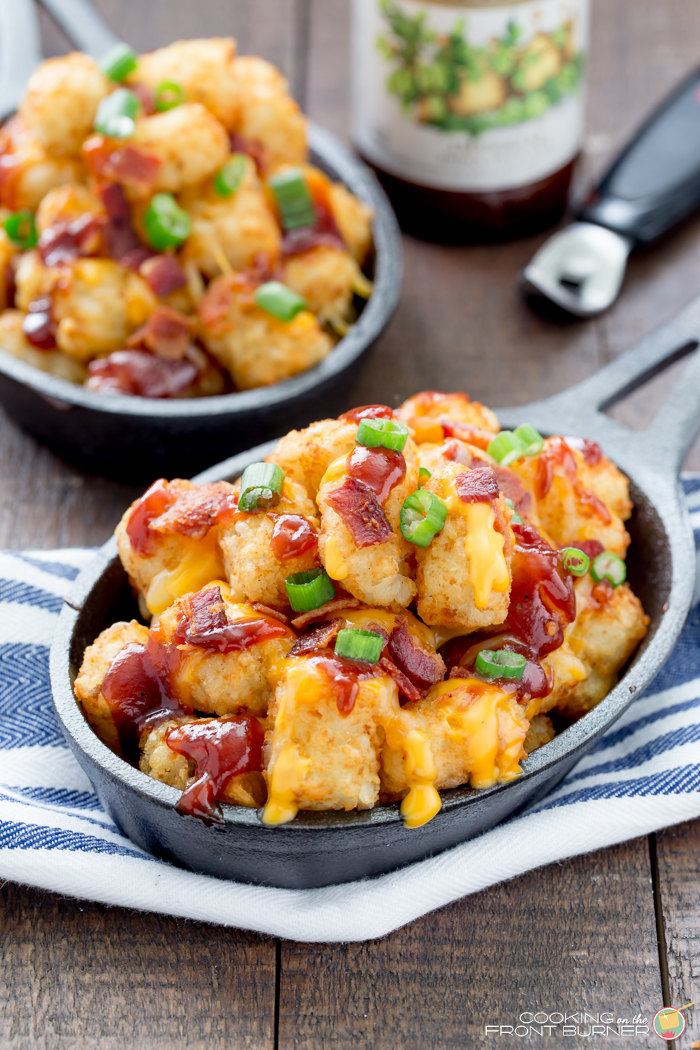 It's always appetizer time and these Cheesy BBQ and Bacon Totchos are perfect for any gathering.
Ingredients
32

oz bag tator tots

4

oz. grated monterey jack cheddar cheese

4

oz. velveeta cheese pouch prepared as directed

8

slices bacon cooked until crispy and crumbled

3

green onions slices (greens only)

about 1/2 cup your favorite BBQ sauce
Instructions
Bake the tator tots according to directions.
In an oven proof 8" baking dish place half of the tator tots
Top with half of both cheeses, half the bacon, half the green onions and half of the BBQ sauce
Place the remaining tator tots on top and repeat with the remaining ingredients
Place back in the oven and bake about 5-7 minutes until the monterey jack cheddar cheese melts