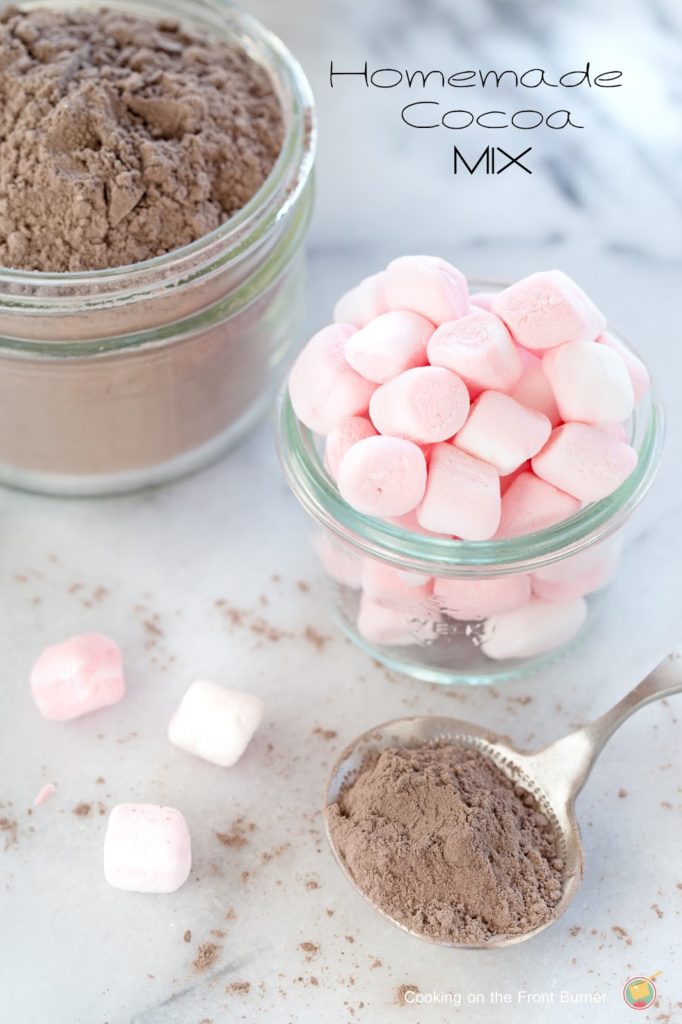 I'm taking a little break from the healthier options I've been sharing lately to bring you this Homemade Cocoa Mix. Perhaps today the kiddos are home from school for Martin Luther King day, playing outside (well at least for my northern friends) and will need to warm up. Making your own mix is easy to do and this one is kicked up a notch with finely ground white chocolate.
I'm known to drink my cocoa too! Sometimes when I can't fall asleep, I'll make myself a small serving with some nice warm milk. Then I go to bed and count sheep – kidding – but a drink of cocoa tends me make me sleepy.
Homemade Hot Cocoa Mix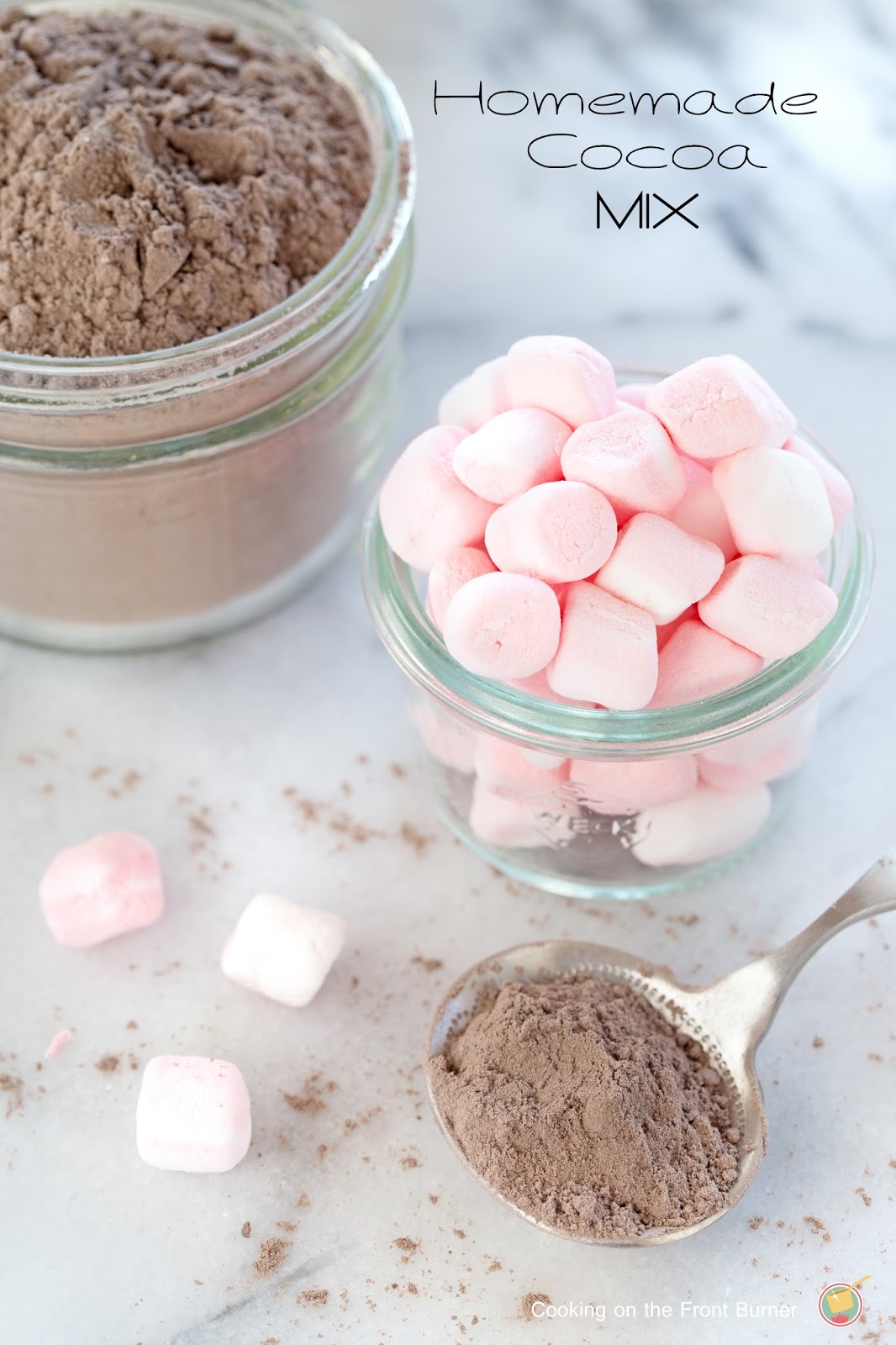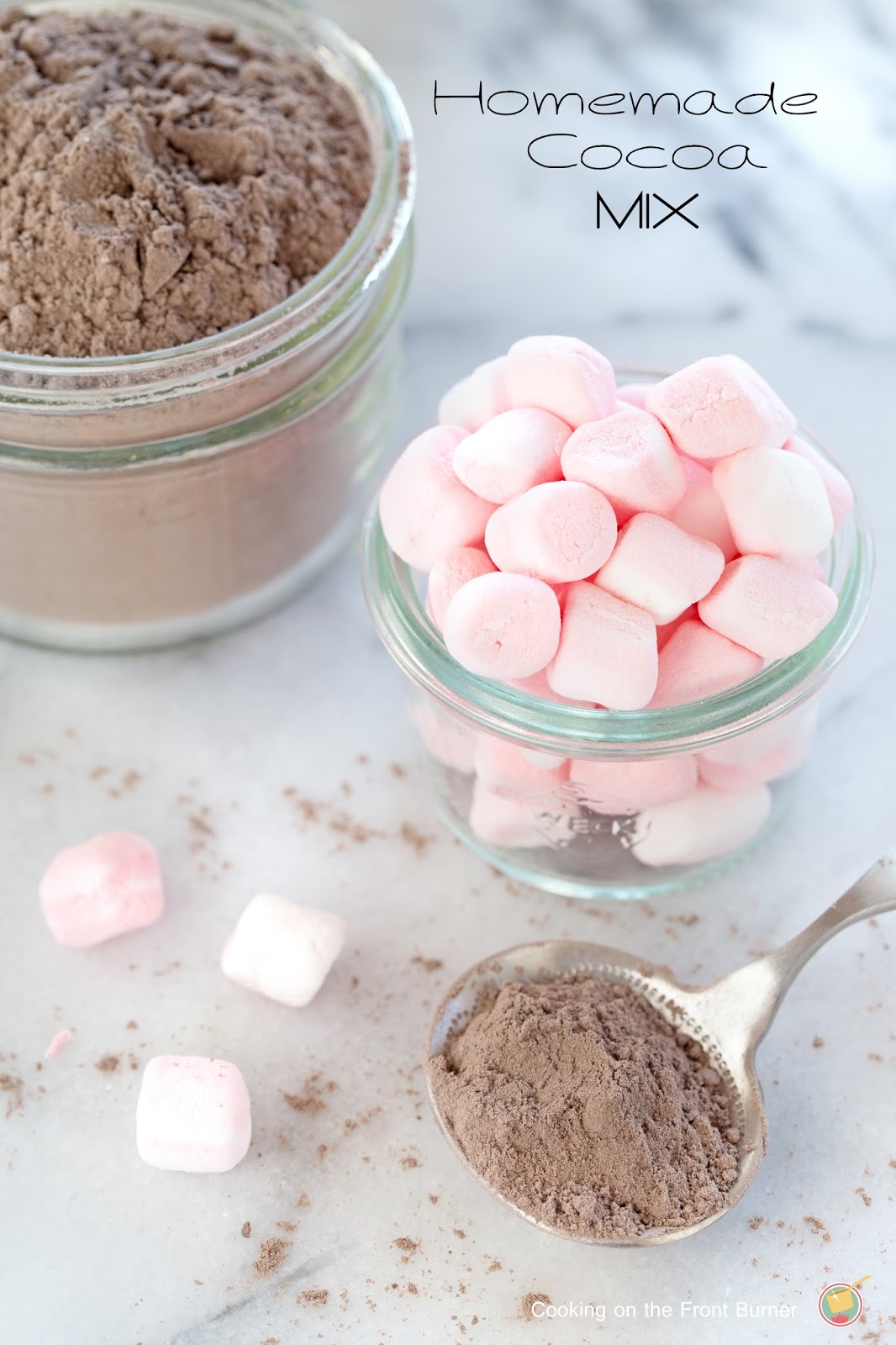 Make your own creamy cocoa mix
Ingredients
2

cups powdered sugar

1 1/4

cups unsweetened dutch processed cocoa (or regular unsweetened)

2 1/2

cups powdered milk

1/2

tsp salt

1

tsp cornstarch

4

oz white chocolate
Instructions
Mix all ingredients in a food processor and process until the white chocolate is finely chopped
Store in an air-tight container (Keeps about 2 weeks)
Heat up 6 ounces of milk and add 2-3 heaping tablespoons of mix
Top with marshmallows if desired
What do you think of the pink marshmallows? I found them a couple weeks ago on clearance and they are peppermint flavor! They compliment the cocoa perfectly.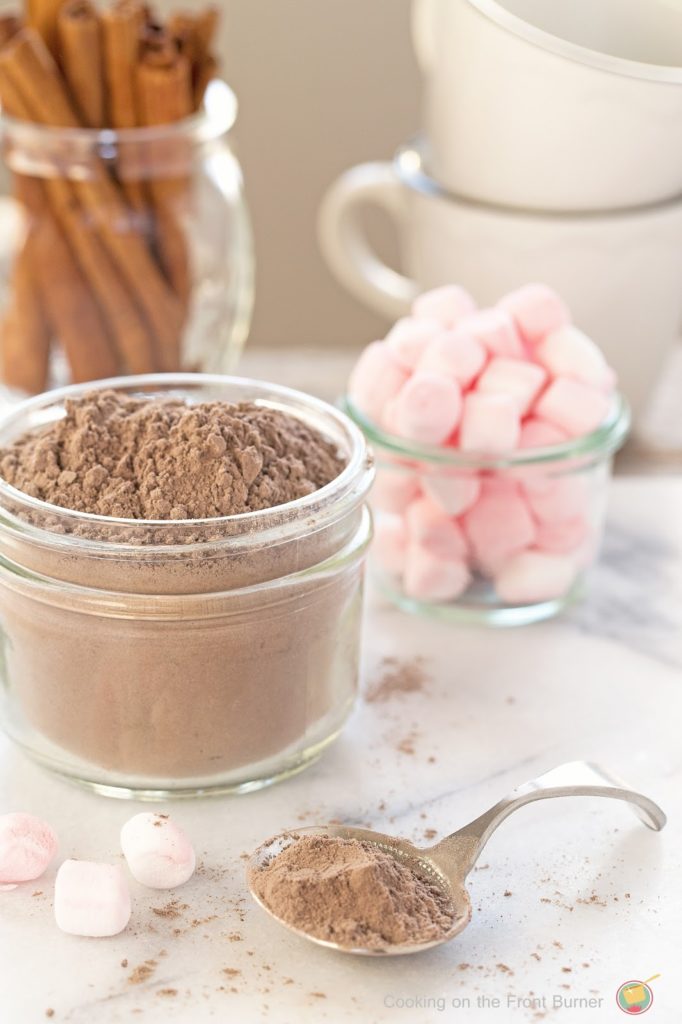 Keep warm folks or pretend you want to! Have a great Monday!