This Homemade Honey Granola is good as its own, mixed with granola or toss with some fresh fruit.  Make it yourself and keep it on hand!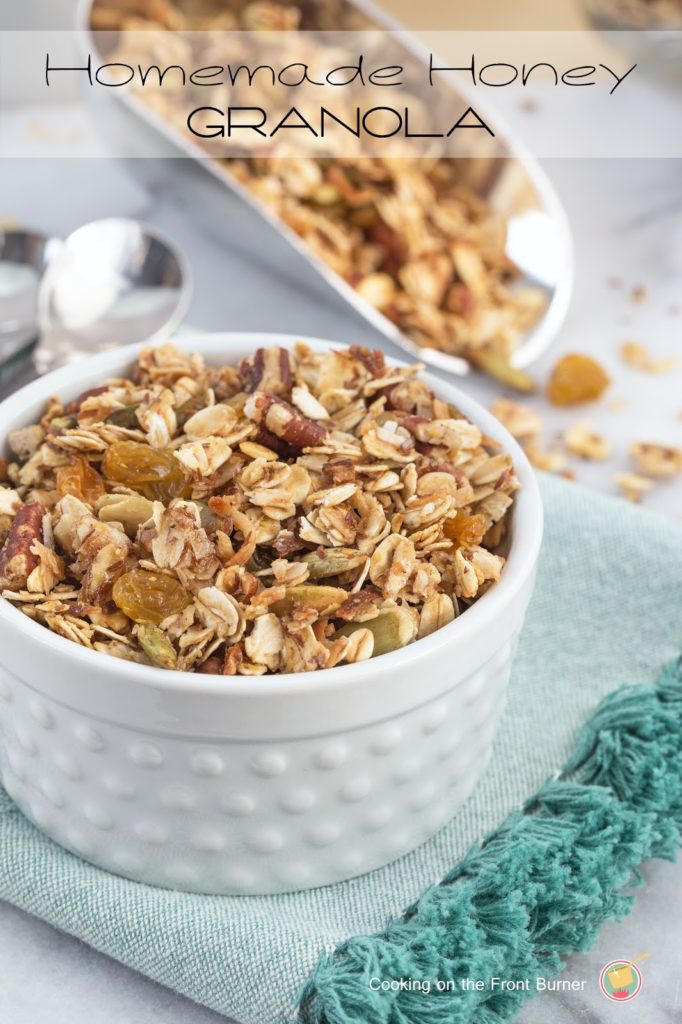 Happy New Year!  Let's start out 2015 with this first recipe being on the healthier side.  I'm not sure about you but I'm ready to do some detoxing from the goodies, rich food and sweets from the holidays.  I don't think I overdid it, but I sure enjoyed all the season had to offer.  Now, I'm ready to get back to some healthier eating and hitting the gym!
I've always wanted to try making my own granola.  There are some many kinds of ingredients you can use besides what I did – just swap out.  Use different nuts like walnuts, almonds or raw peanuts  for the pecans.  Craisins or other dried fruit could be swapped for the raisins.  Make it your own concoction!
This type of granola is great with milk for breakfast.  It is also great as a fruit parfait with mixed berries.  (Of course it can be for plain snacking too)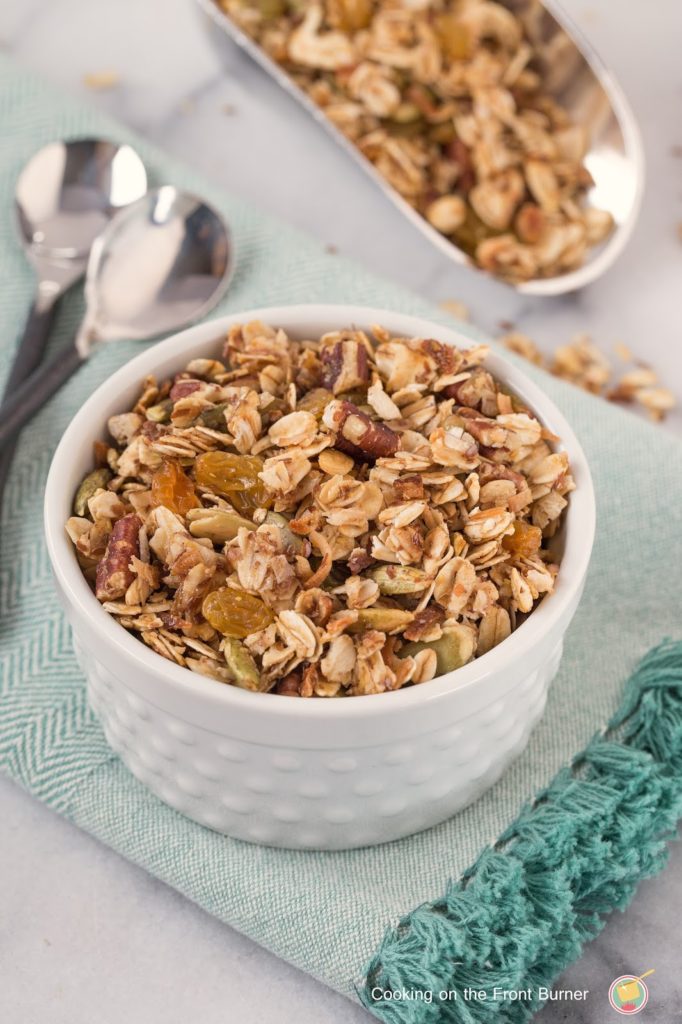 Maybe you would like to give as a gift but be sure to make a double batch so you can keep one!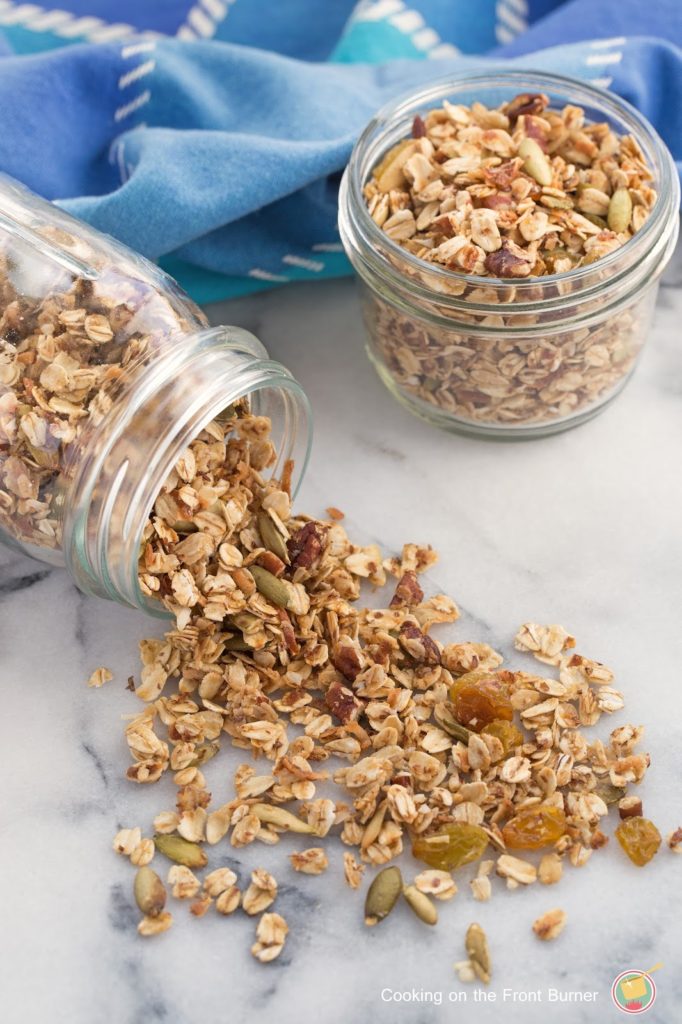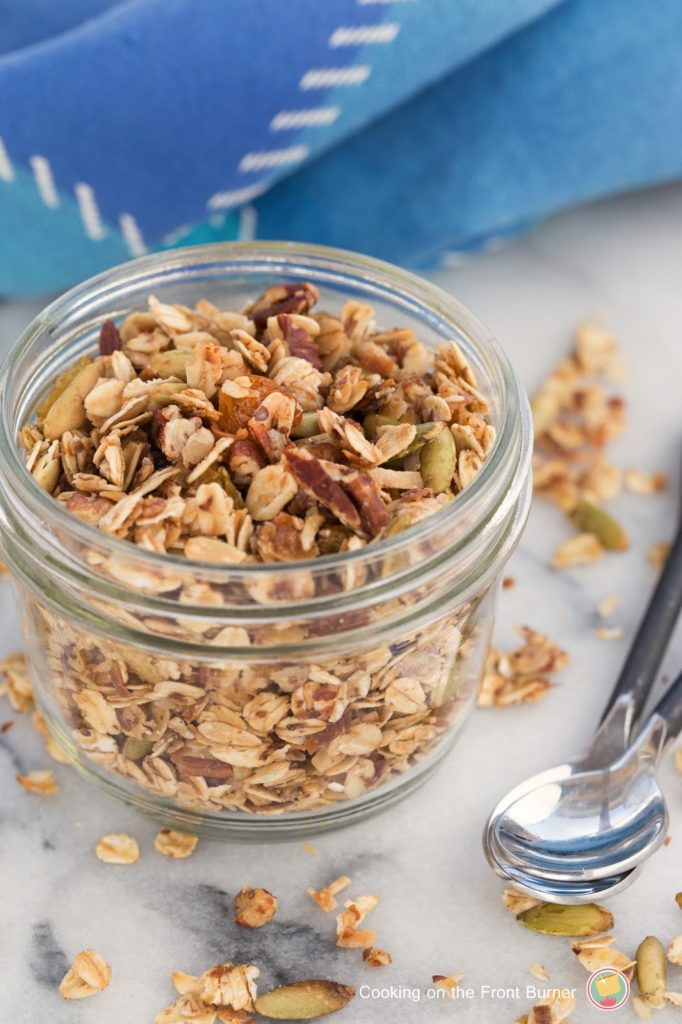 Homemade Honey Granola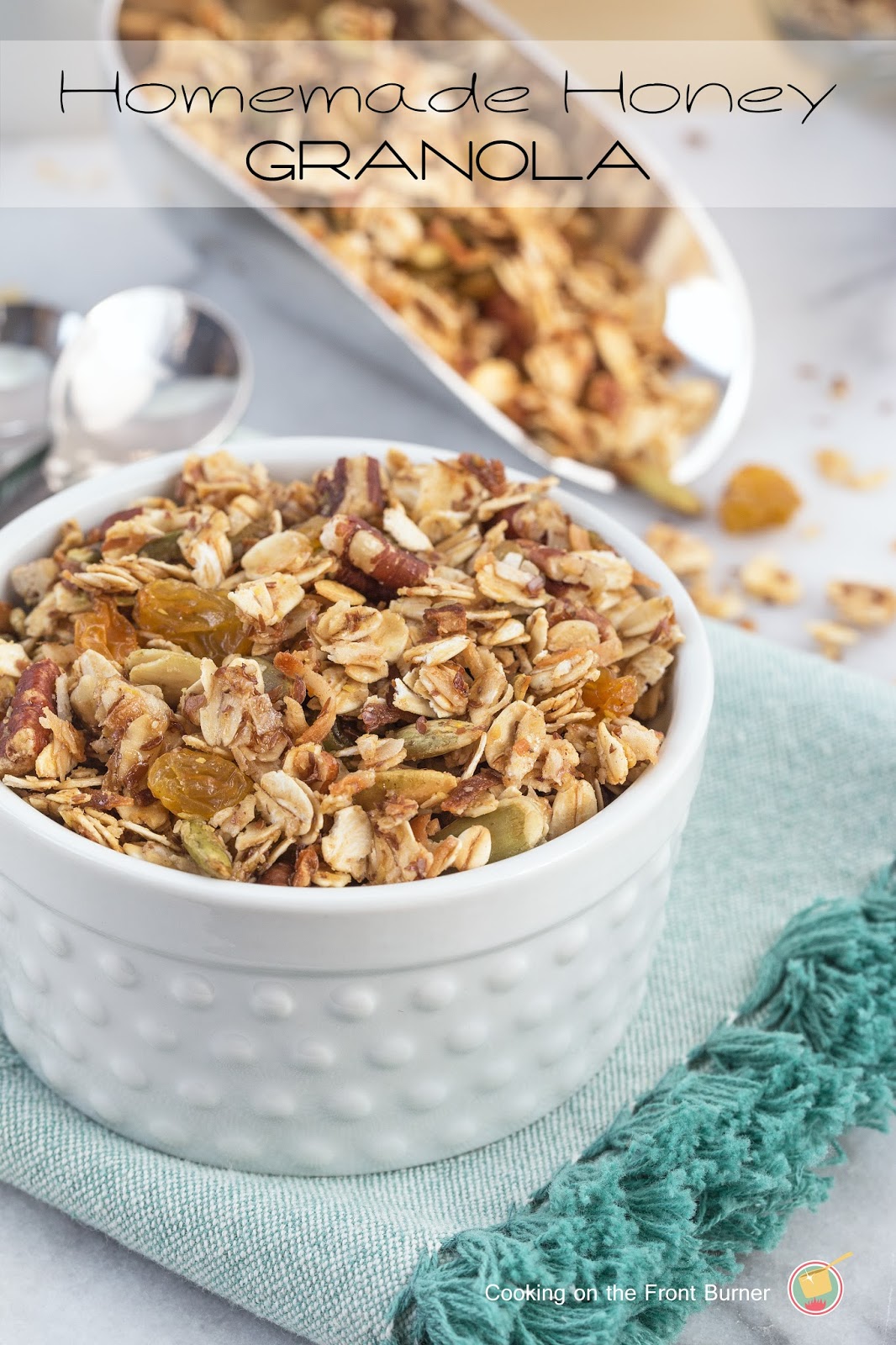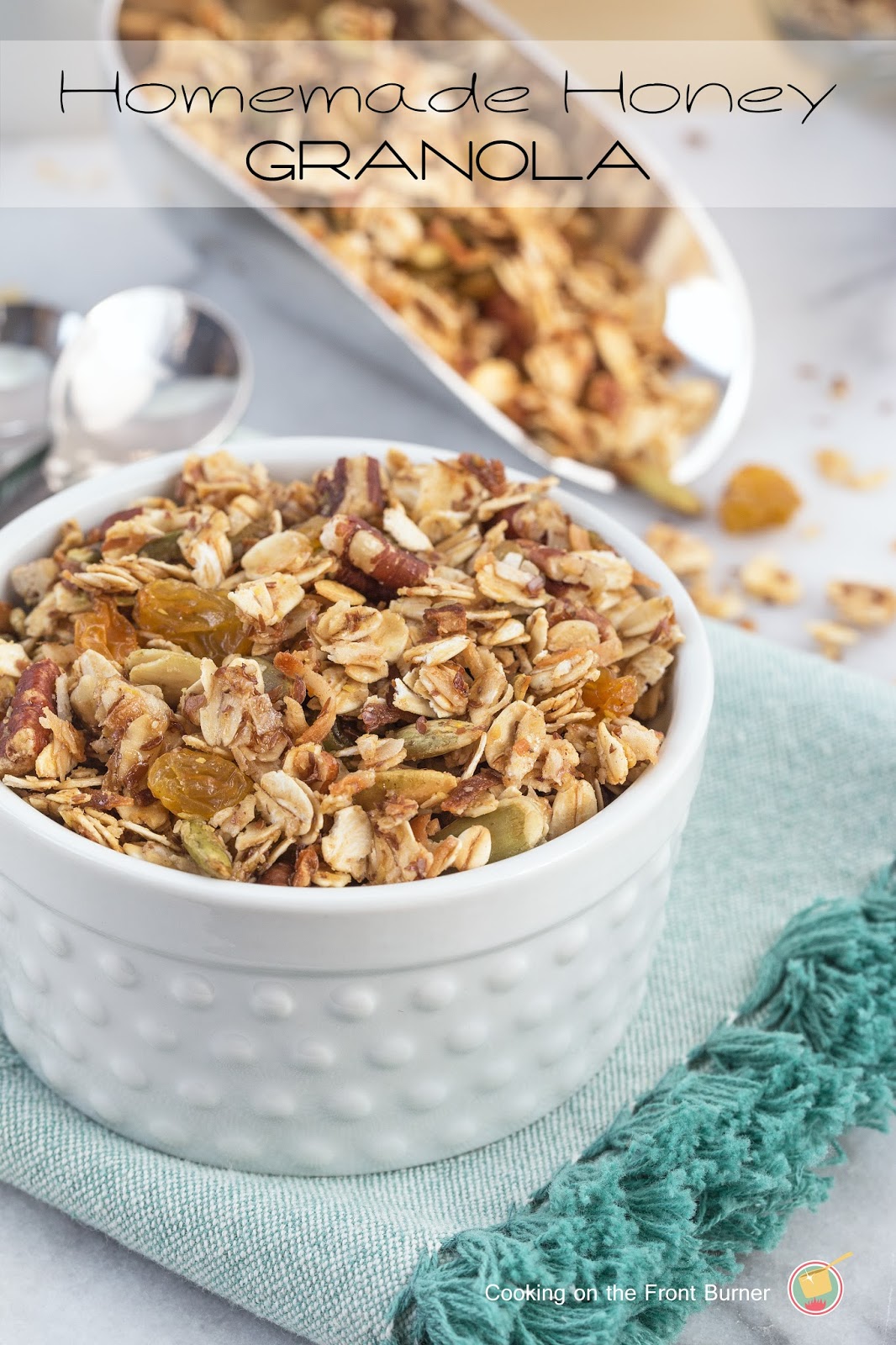 Make your own granola to serve with yogurt, fruit or even with plain milk for breakfast
Ingredients
2 cups old fashioned oats
1/4 cup coconut
1/4 cup chopped pecans
1/4 cup pumpkin seeds
2 tablespoons flax meal
1/4 cup golden raisins
2 tablespoons canola oil
3 tablespoons honey
1/2 teaspoon vanilla extract
1/2 teaspoon cinnamon
Directions
Preheat broiler
Combine oats, coconut, pecans, pumpkin seeds and flax meal on a large baking sheet that has a rim
Place baking sheet under broiler and toast ingredients until they are browned but not charred (shake/stir about every 30 seconds) This could take up to 5 minutes. (If you have a really hot broiler, move the rack down one level)
Remove from broiler then cool then place in a large bowl
In a medium sauce pan add the canola oil, honey, vanilla and cinnamon
Cook until just warm
Pour over oat mixture, add raisins and gently combine leaving clusters
Place mixture back on baking sheet and place in oven at 350 for 5 minutes.
Let mixture cool completely then store in an air tight container up to a week
Recipe Notes
Another breakfast idea you might like – Orange Cranberry Biscotti