Fall is the perfect time to enjoy this adult Apple Cider Martini.  It would be great for the holidays to serve your family and friends.

In today's battle round we have not one but two versions of this Apple Cider Martini.  That's right the DIY Guy and I had a little taste testing going on with us each choosing our favorite tasty beverage.  Which one will you pick?
I love apple cider but real apple cider not the stuff they sell that looks like apple juice; that's, well, apple juice!  Back where I come from in upstate NY there was (and still is) a place called The Cider Mill.  They make their own cider, donuts and candy apples.  Love that place!  My favorite thing to do is first walk around the backside of the building where you can actually see them mash the apples and press the cider.  After watching the process the next part is eating and drinking.  A couple months ago when we were moving my dad to a senior living apartment, we made a stop.  I had my favorite – a glass of chilled cider and TWO cinnamon donuts.  I probably could have had three but restrained myself!
So getting back to this recipe, it is made from real cider and makes for a tasty adult beverage.  Read through them both and try to guess which ones was mind… answer below.
So – which one is mine? Well, I went for the one with some schnapps – the DIY Guy felt that was a bit too sweet for him; hence the 2 versions.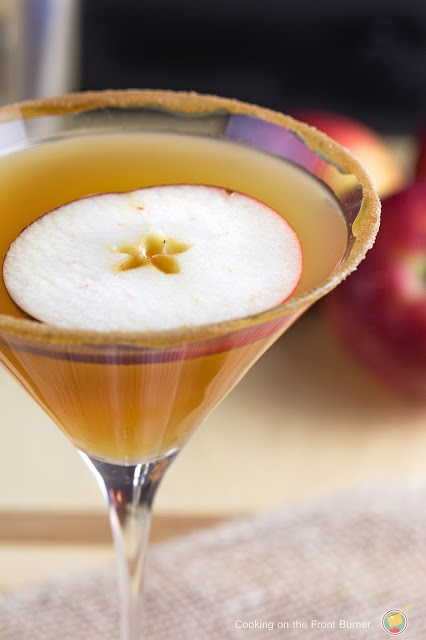 Cheers!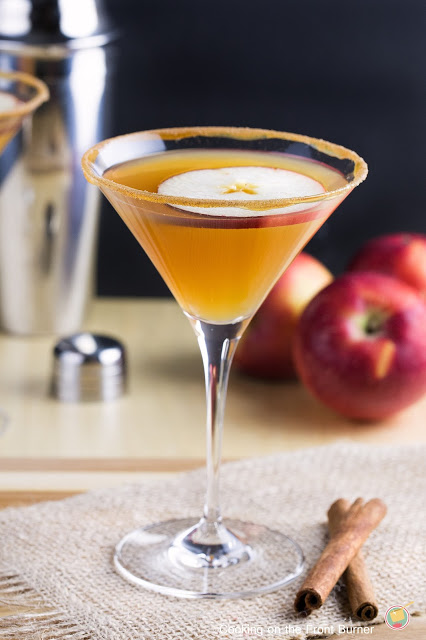 Apple Cider Martini
A perfect fall drink for the over 21 crowd!
Ingredients
Version 1
6 ounces apple cider
6 ounces Captain Morgan's Spiced Rum
Version 2
6 ounces apple cider
5 ounces vodka
1 ounce butterscotch schnapps
Directions
In a martini shaker add ice and ingredients from either version 1 or version 2; shake well until mixed and cold
Divide between 2 martini glasses that have been chilled (fill with ice and let sit for a few minutes then remove ice)
Recipe Notes
Another cocktail recipe you might enjoy – Apple Pie