Tis holiday season and these Tasty Holiday Side Dishes are sure to be a hit at your gathering. You will love the presenting something new at your table!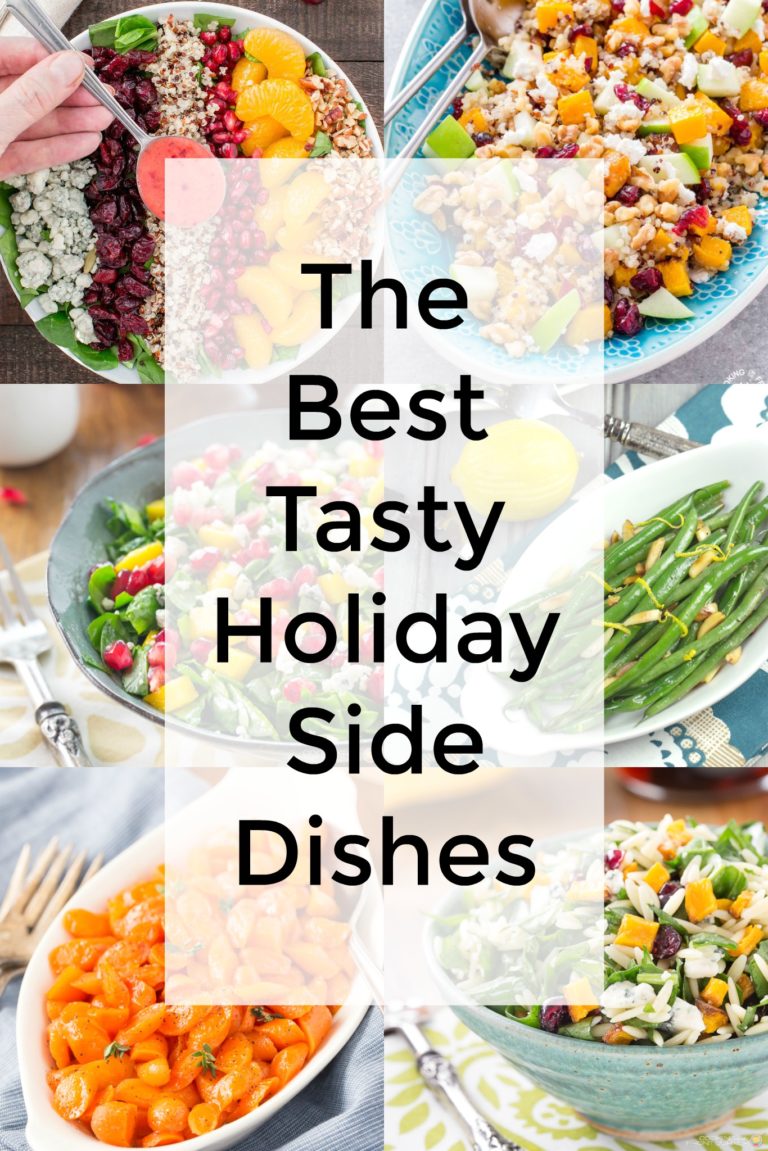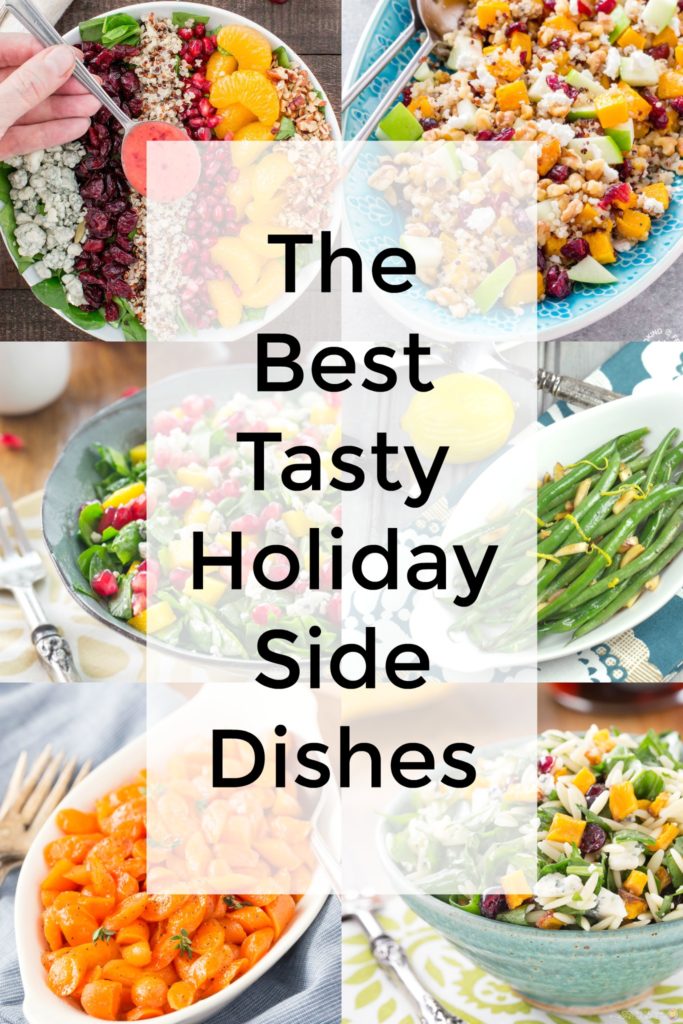 If you are looking for side dishes for the holidays (especially those of a non-traditional type), then you are in luck. I'm sharing recipes that have been a hit at our gatherings and will help you plan your menu.
For me the best part of the big holiday meal are the side dishes. Sure, I'll take a piece of turkey, ham or whatever, but I love loading up my plate with side dishes. I also like ones that aren't average or on the traditional side.
Most of these dishes are on the lighter side and have fresh ingredients so you won't feel guilty indulging. That means you can save your calories for dessert because I never skip that! Who would, right?
I am getting so excited for the holidays. Once Thanksgiving is over, I'll start decorating for Christmas. Especially now that we have grandkids, it is so fun to get the house looking good and seeing their excitement when they come to visit.
I hope you enjoy these side dishes and if you are looking to plan your entire menu, check out these posts:
I would love to hear what holiday dishes are your favorites! I'm always looking to add even more recipes to my rotations.
Now let's load up our plates with these Tasty Holiday Side Dishes:
Butternut Squash, Apple and Quinoa Salad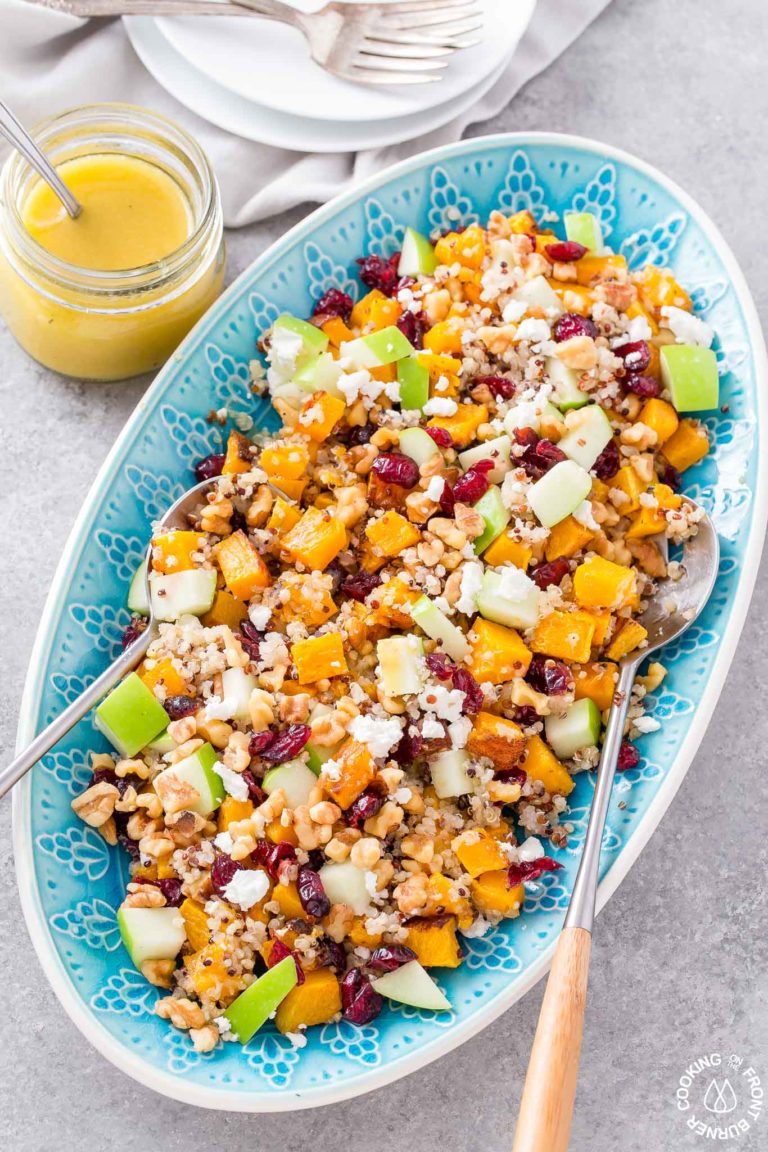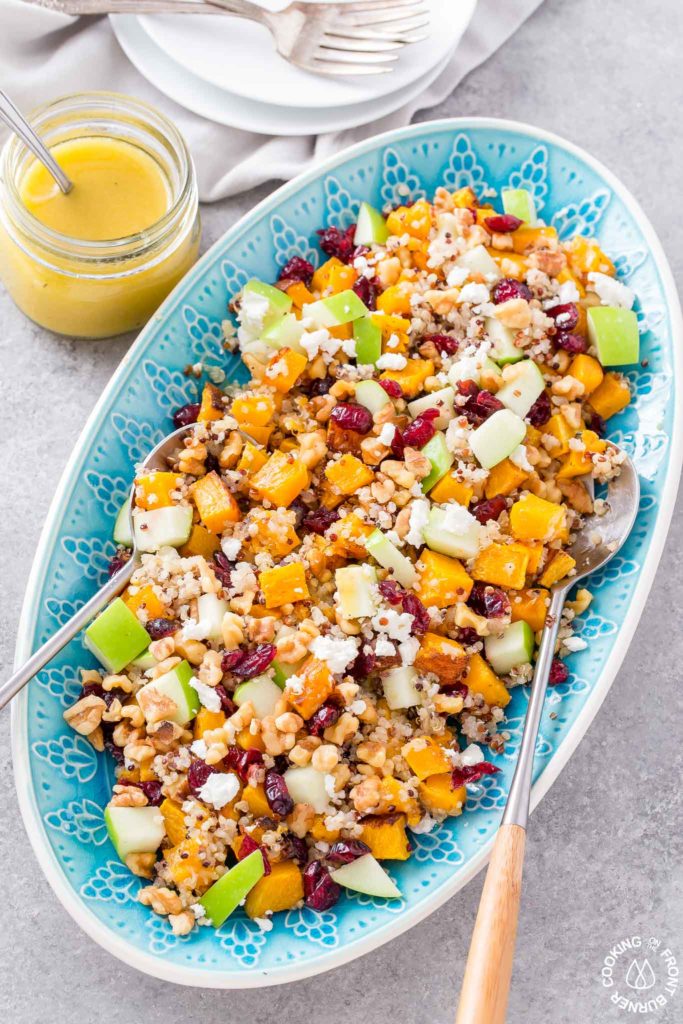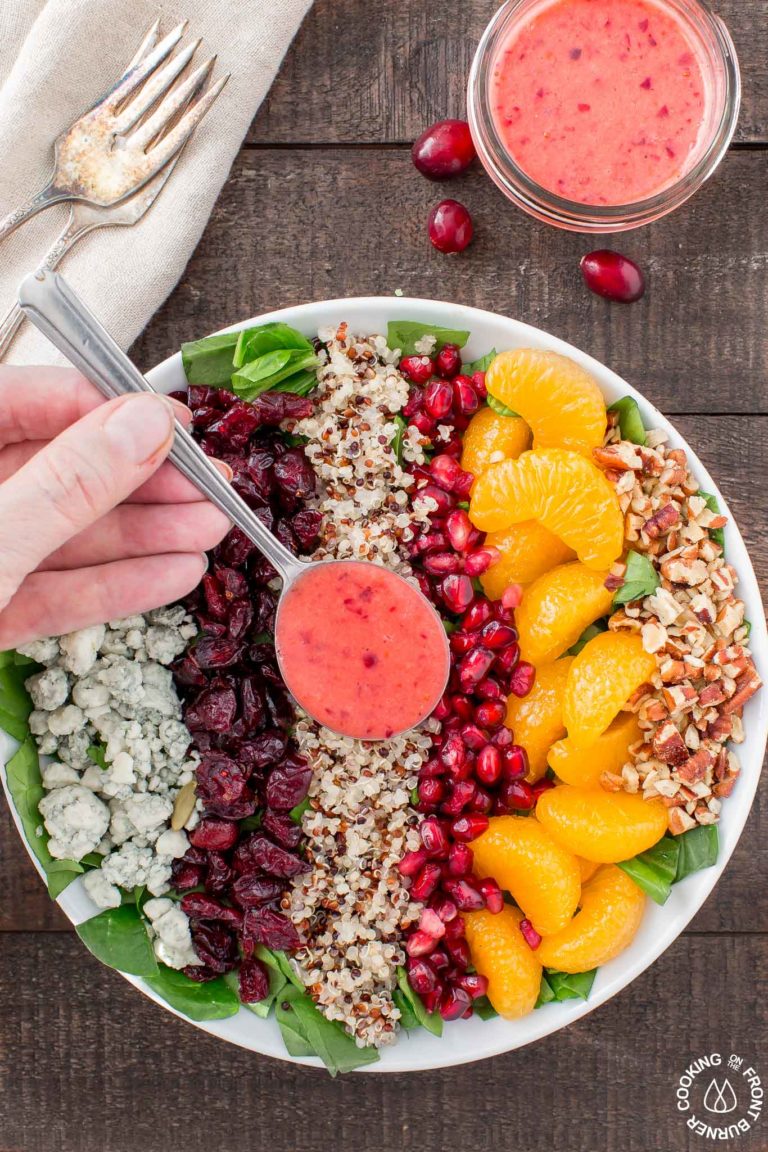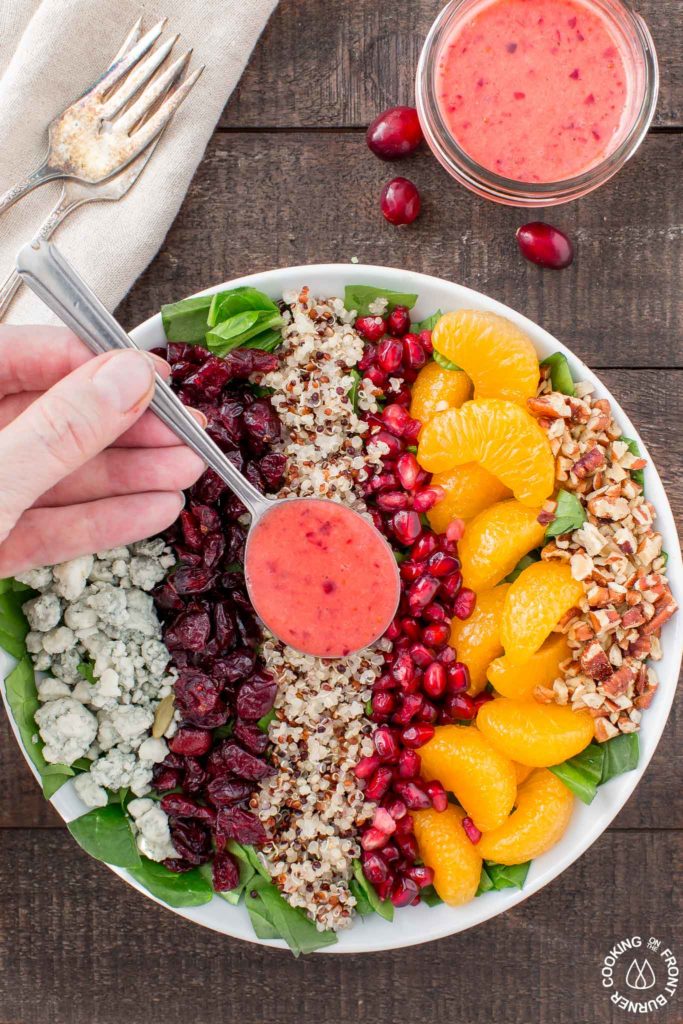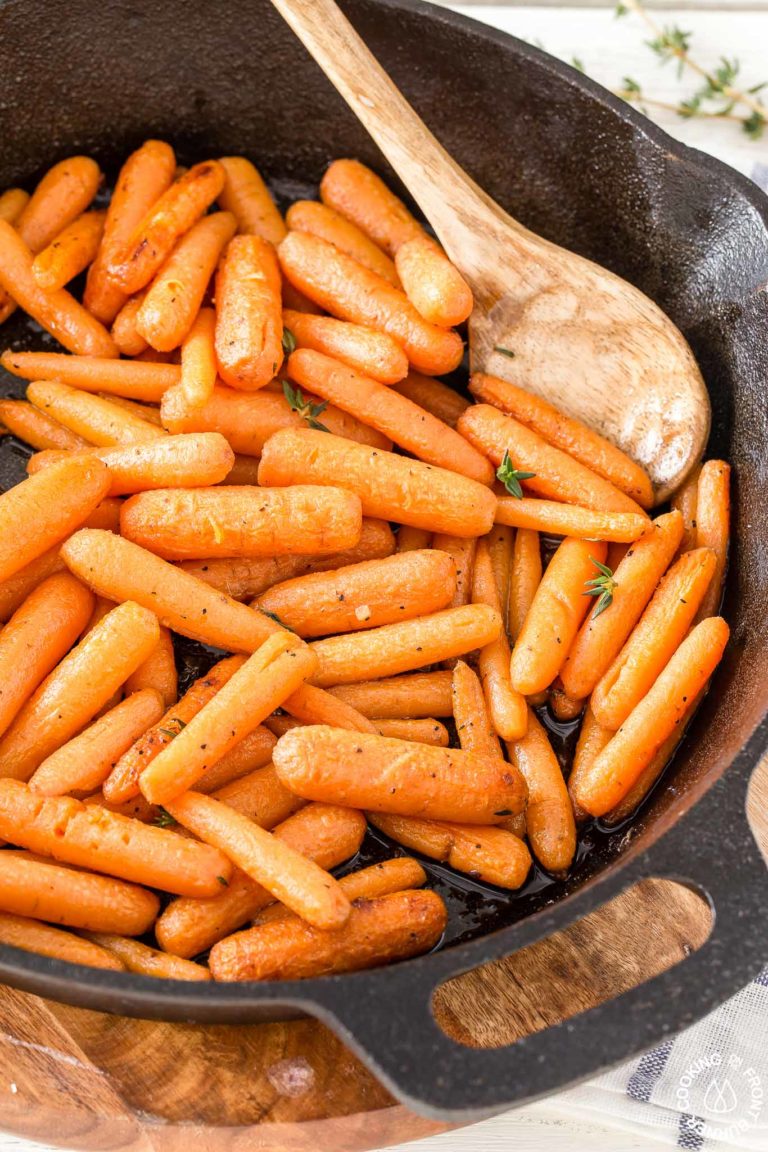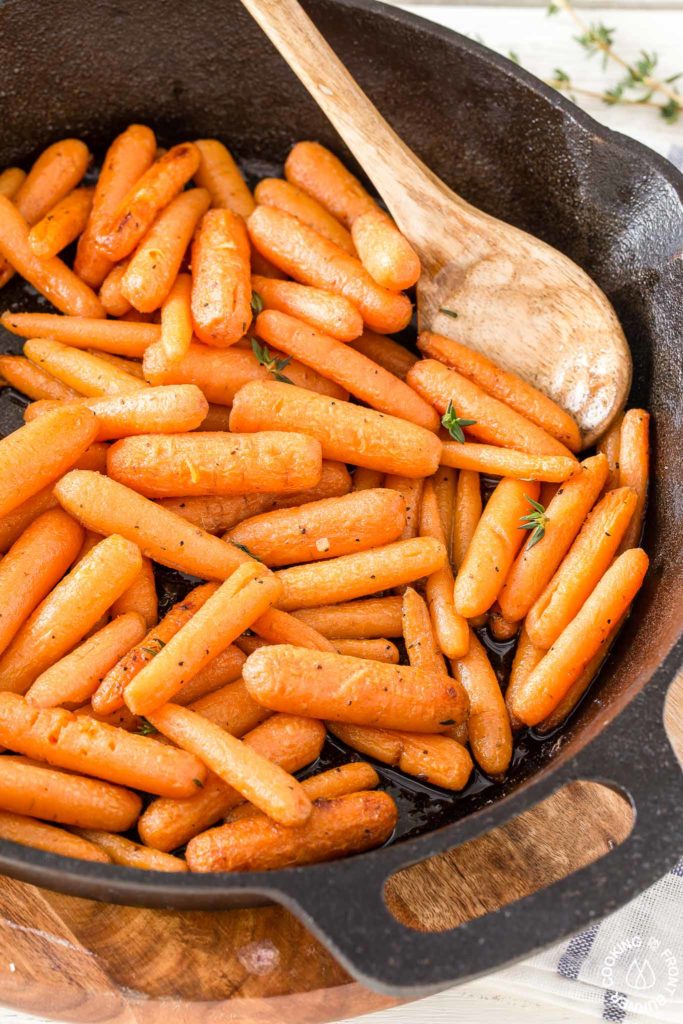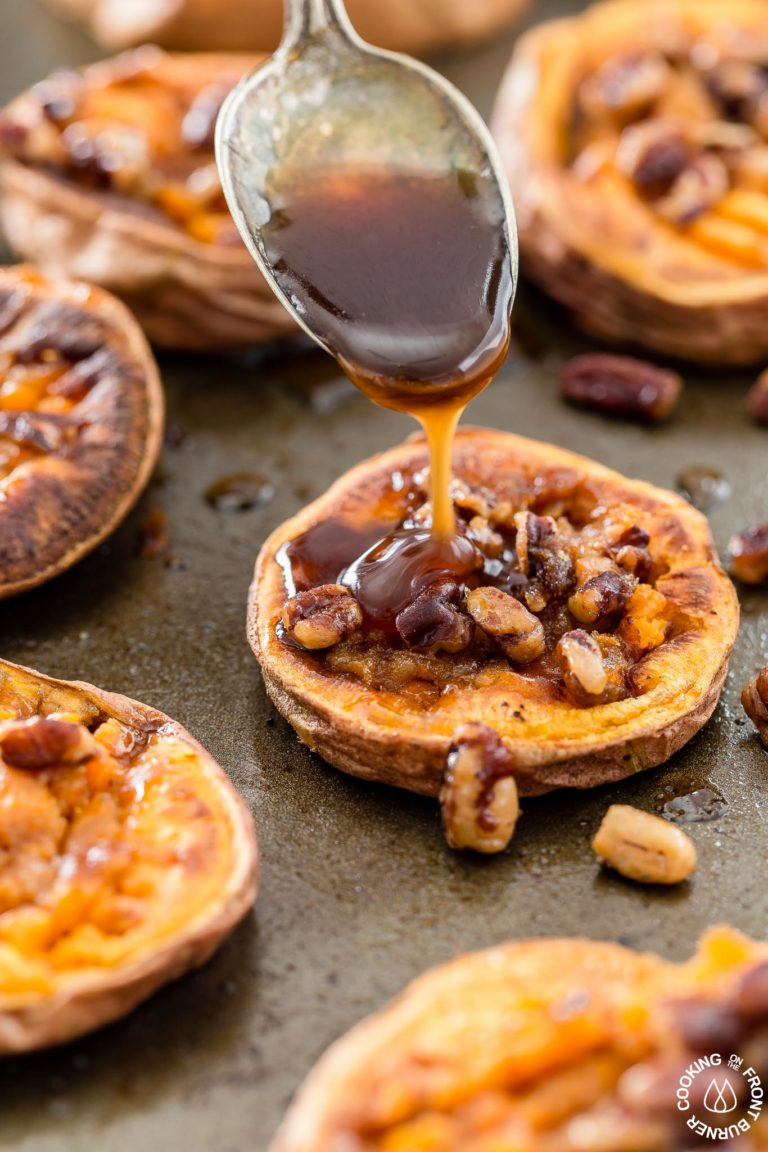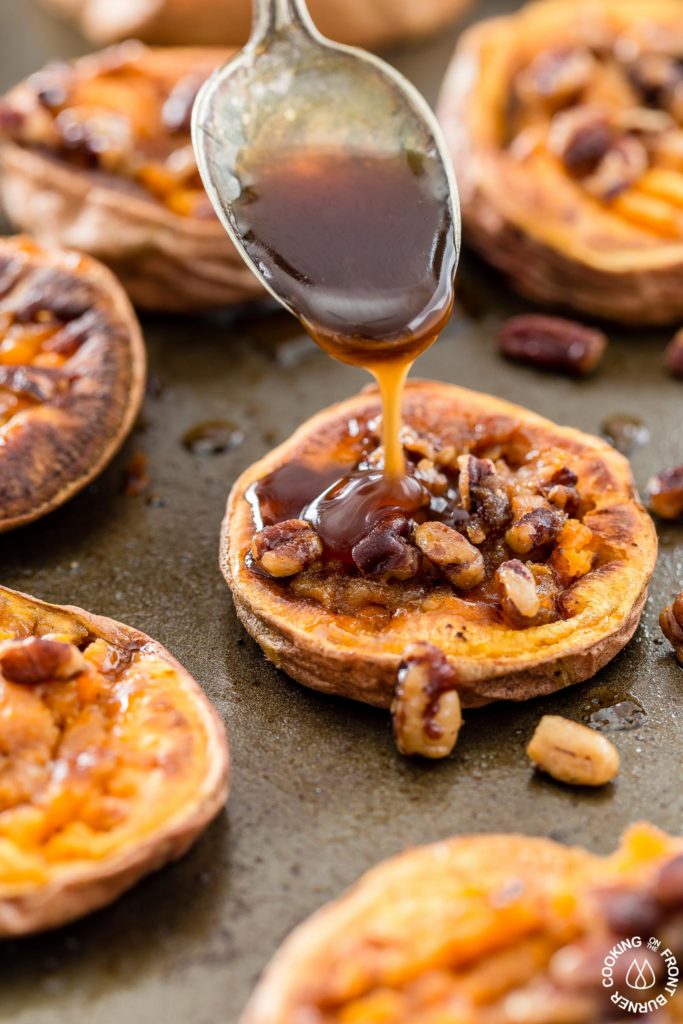 Butternut Squash and Wild Rice Salad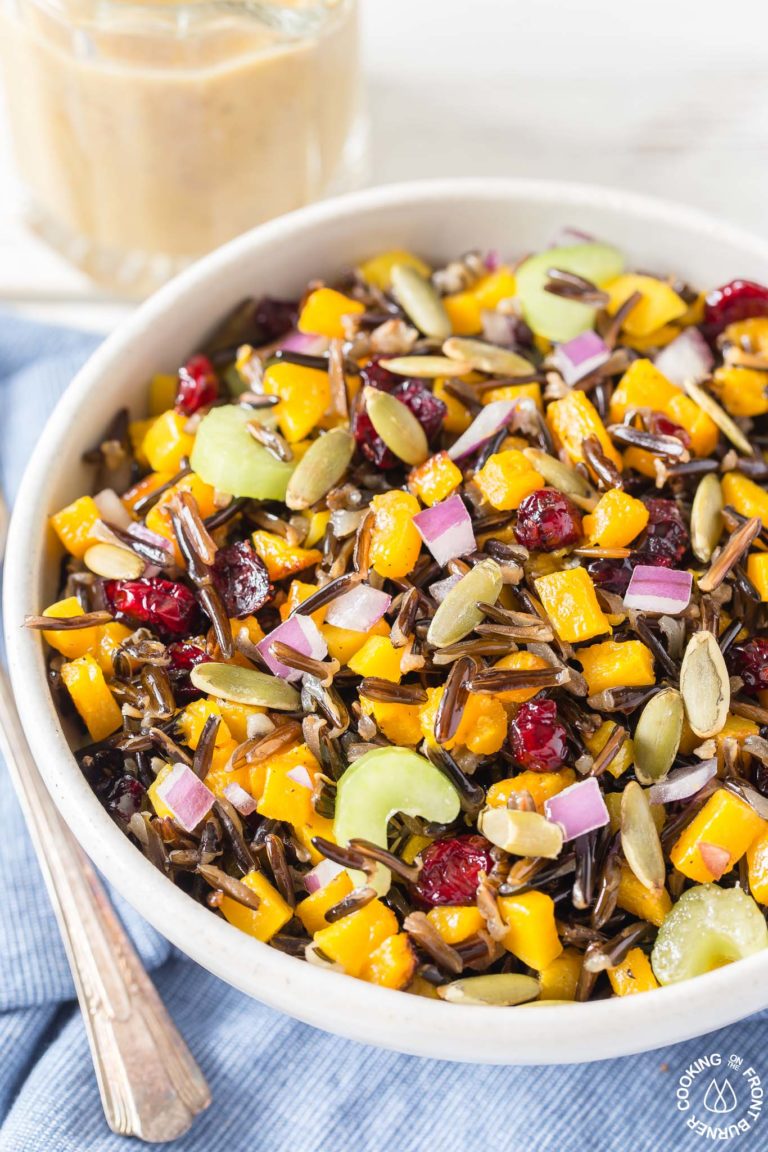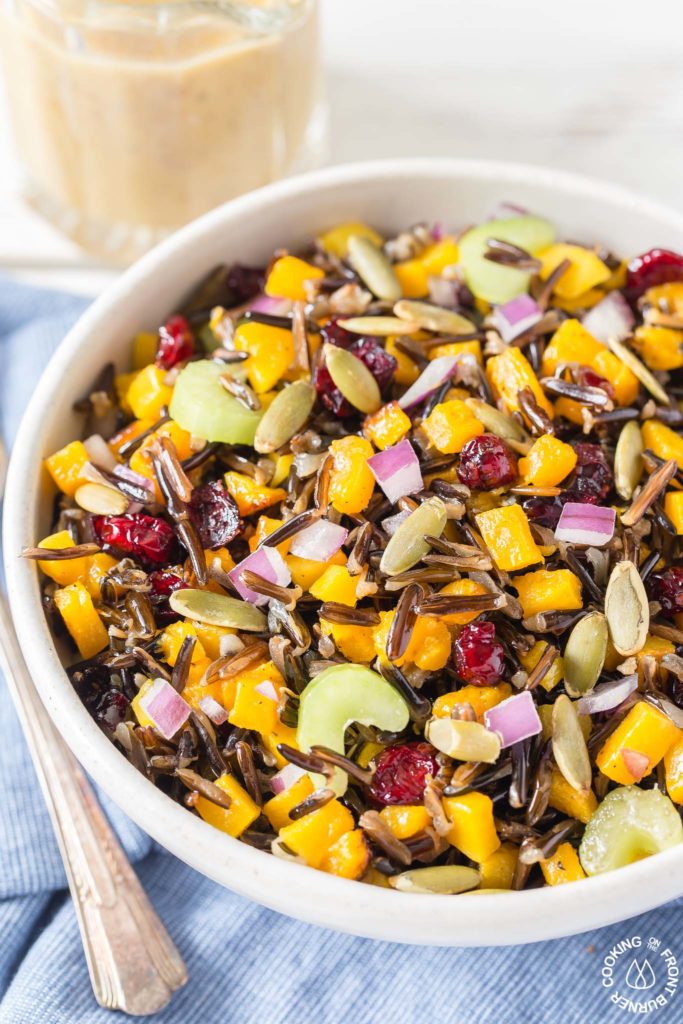 Wild Rice Pear and Pecan Salad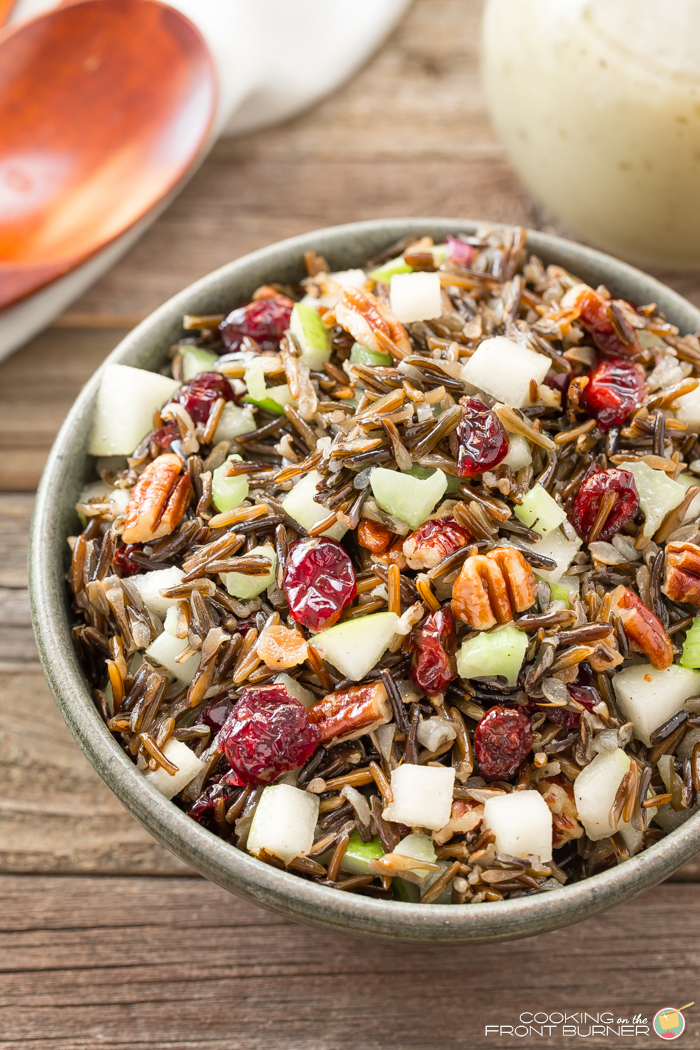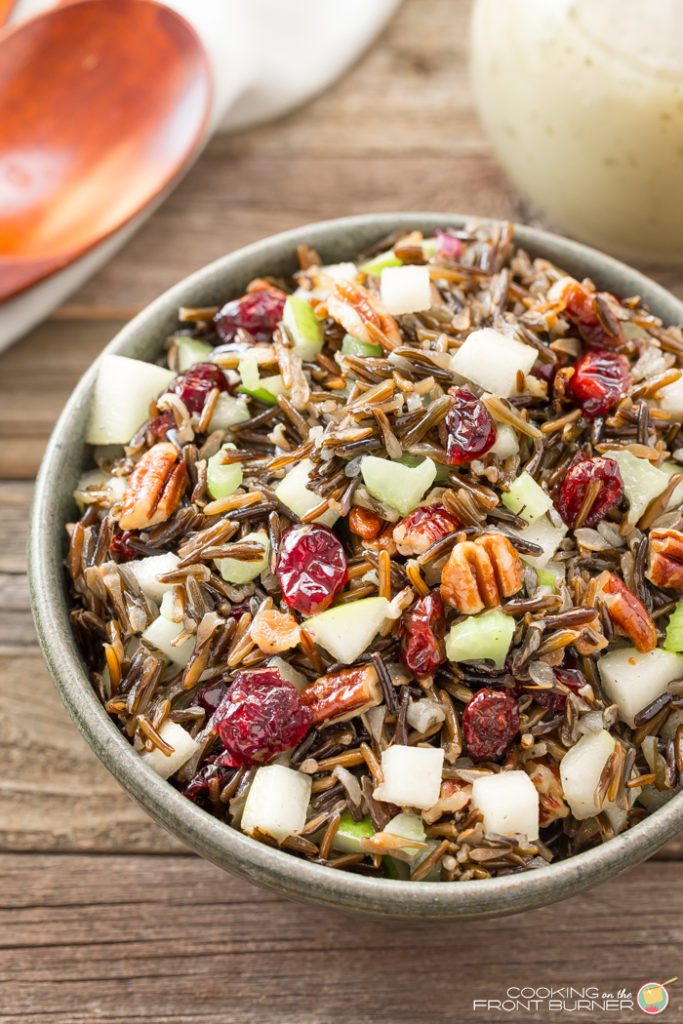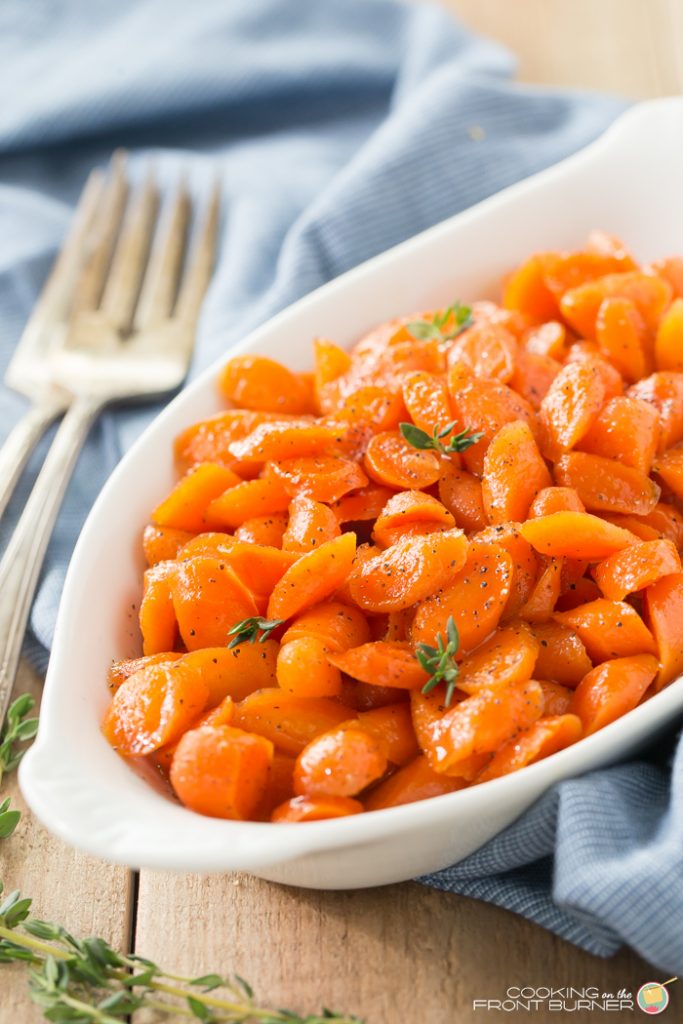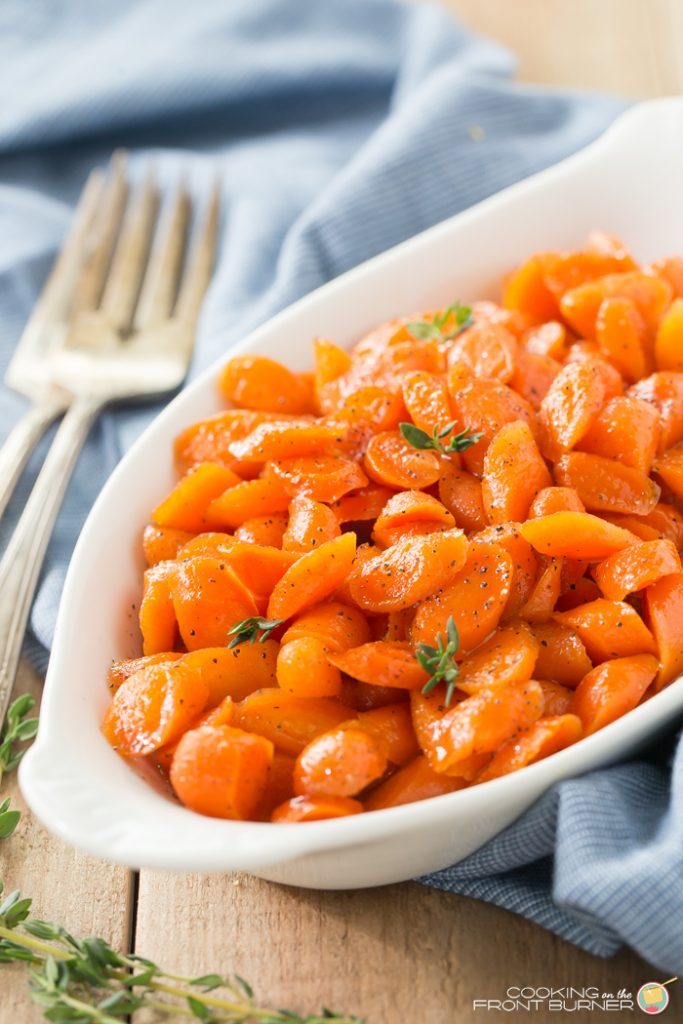 Apple and Sweet Potato Quinoa Salad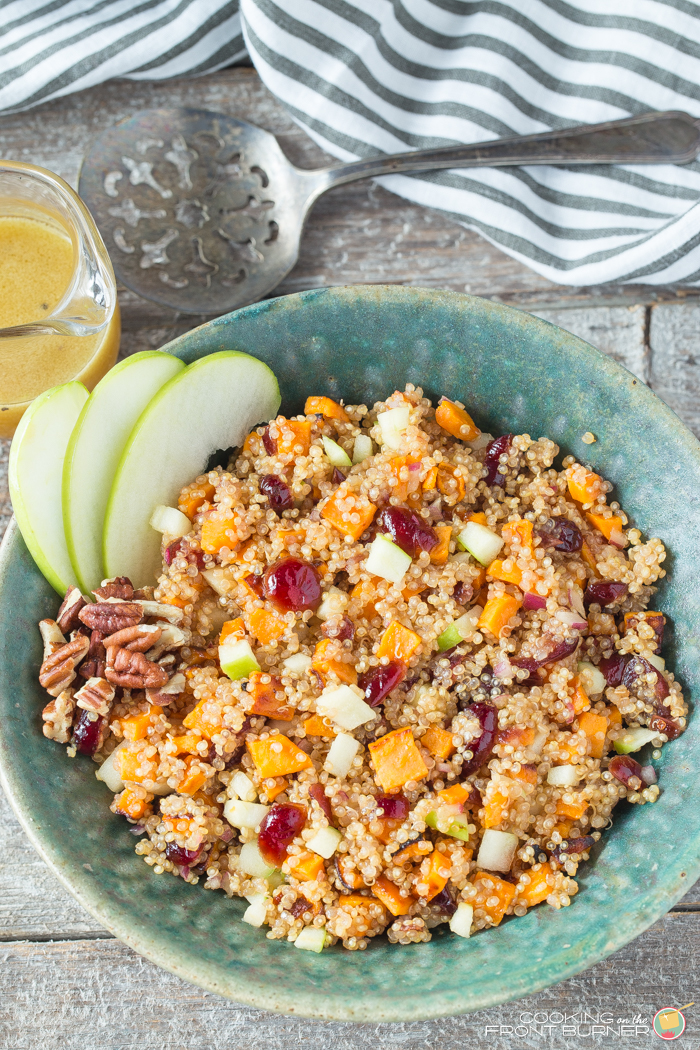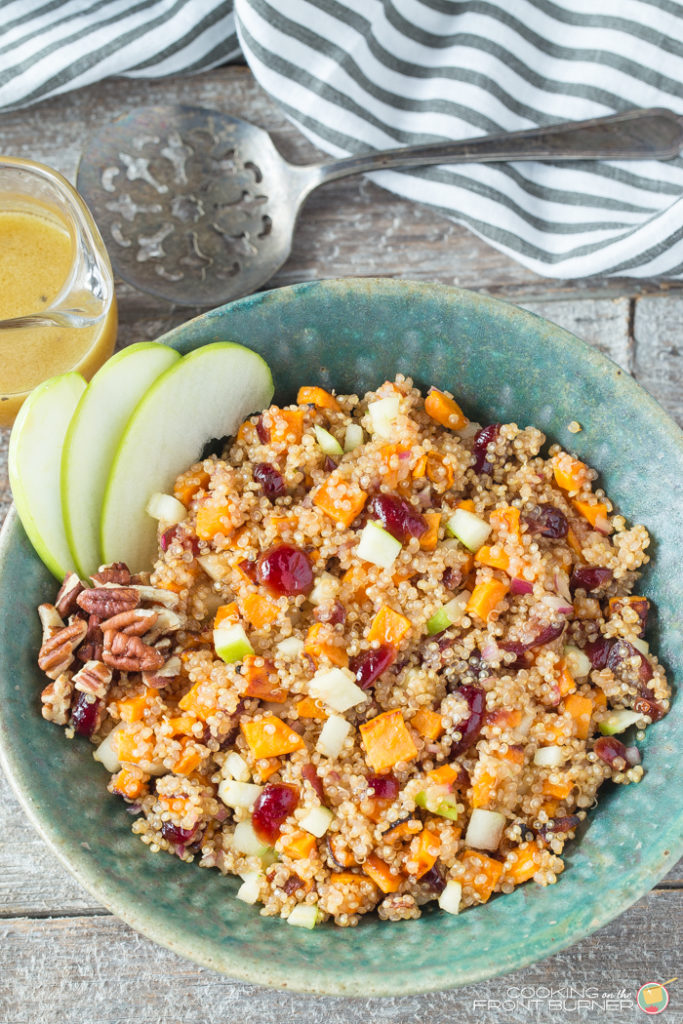 Chopped Spinach Pomegranate Salad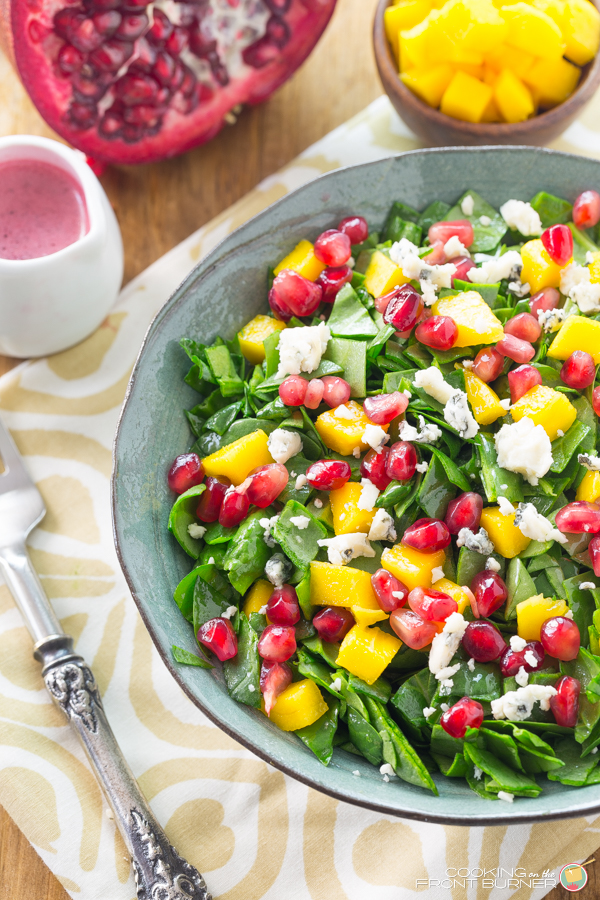 Roasted Butternut Squash and Cranberries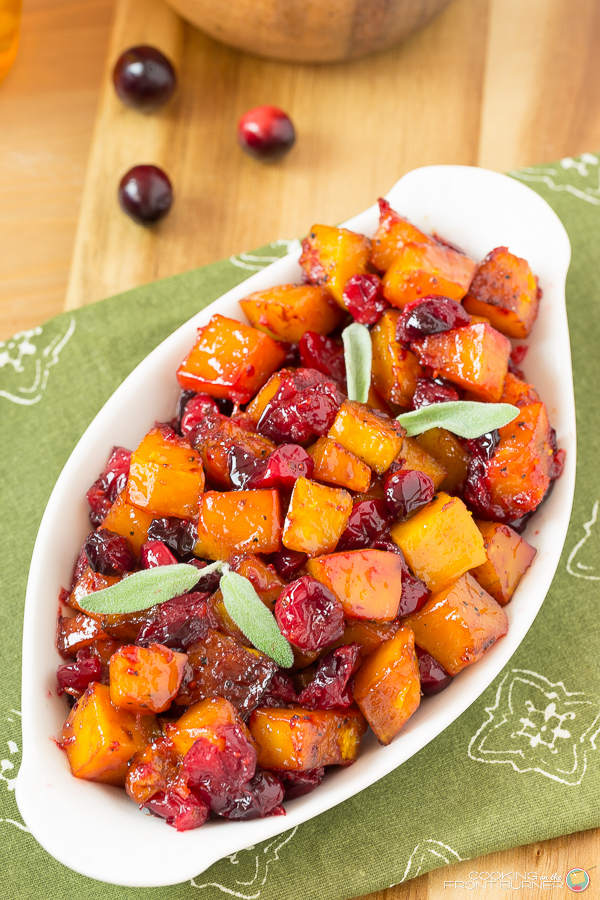 Butternut Squash and Orzo Salad