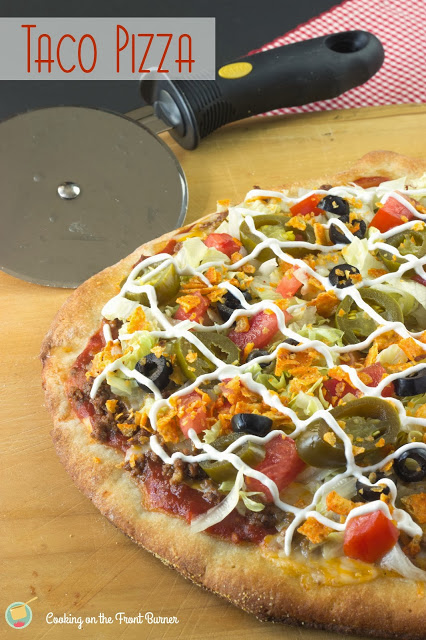 Happy Sunday – how has your weekend been? Today I'm contributing for my monthly post to The Best Blog Recipes with a new pizza recipe.
Friday night is pizza night and according to the DIY Guy, we have a new keeper for the rotation. I've always been a bit hesitant to make a taco pizza thinking it would come out soggy or the toppings wouldn't work but happy to say this turned out just right. While I really prefer to make my own dough, I thought it might be too crispy and the toppings would fall off after one bite. That wouldn't be good! So instead I gave the Pillsbury tubed dough a try and it worked out really well. It still had some crispness to it but the toppings stayed on and the texture was great.
I also got a bit artistic with the sour cream… you could make your own design!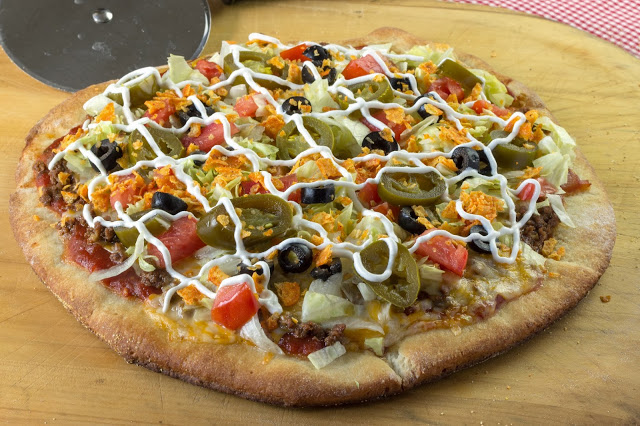 What's your favorite Mexican toppings? For the complete recipe be sure to head over to Shauna's blog on the link below:
The Best Blog Recipes