Today I'm taking part in the Get Your Chef On challenge with the ingredient of shrimp. We are shrimp lovers here and was excited to create a dish using this ingredient. I think this Shrimp Bruschetta fits the bill.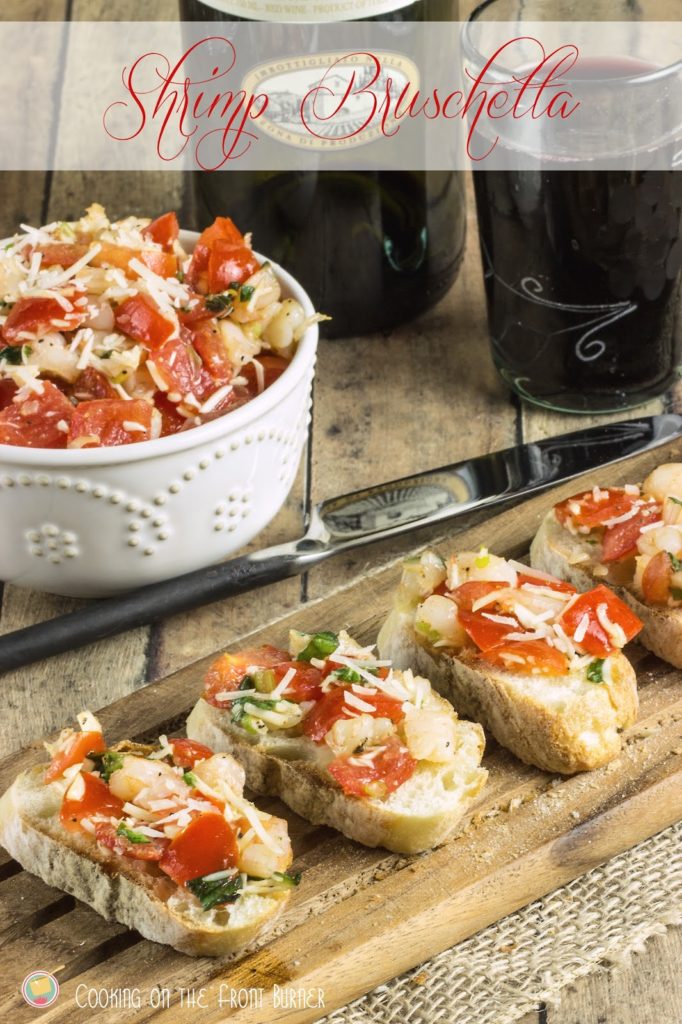 When I first heard of the ingredient I was like Bubba from Forrest Gump and had all these shrimp dishes running through my head – "You can
barbecue it, boil it, broil it, bake it, saute it, shrimp-kabobs, shrimp creole, shrimp gumbo. Pan fried, deep fried,
stir-fried. There's pineapple shrimp, lemon shrimp, coconut shrimp,
pepper shrimp, shrimp soup, shrimp stew, shrimp salad, shrimp and
potatoes, shrimp burger, shrimp sandwich. That- that's about it." BUT he didn't mention bruschetta!
I had gotten that idea from a local restaurant we had gone to on New Year's Eve that had this as a special appetizer that night. I can't wait until summer so I can use some fresh tomatoes from our garden. I did manage to find some pretty good ones at Trader Joe's though…
Shrimp Bruschetta
Prep Time: 10 minutes
Makes about 2 cups
Ingredients
1/2 cup cooked shrimp (about 10 large)
1 cup diced roma tomatoes (seeded)
1 clove minced garlic
1 tablespoon green onions
2 tablespoons sliced fresh basil
2 tablespoons grated parmesan cheese
1/4 cup olive oil
1/4 teaspoon salt
1/4 teaspoon pepper
French baguette
Instructions
Heat a small skillet over medium high heat then fry the shrimp in a bit of olive oil until cooked (about 3 minutes on each side); dice and place in bowl
Add remaining ingredients and if a bit dry add additional olive oil until consistency you desire
Refrigerate about 45 minutes before serving
Serve with sliced french bread
Today's challenge is being sponsored by:
Jen at Four Mars and One Venus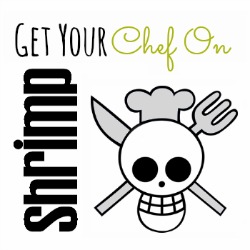 Be sure to head over to see the other entrants…. I can't wait to see what everyone has made!