Last Monday we were invited to our daughter's ultrasound… to (hopefully) find out what the baby would be. We were so excited to go! Unfortunately her husband was unable to attend due to his work schedule. First, the plan was for Kristina to find out then tell Benj when he got home, then it was going to be the tech would write it down and put it in an envelope for them to both open but then I had the idea of making them a 'reveal' cake. I had seen some similar ideas on Pinterest. Both Kristina and Benj really liked this idea so the morning before we went, I made 2 cakes with tinted batter, frosted them white with colored sprinkles, boxed them up, coded them and we went on our way.
The ultrasound was so amazing to watch…. at one point the face came into clear view and we could even see "it" yawn and their fuzzy hair. Then it came to the point where the tech was going to look so Kristina turned her head and we watched while the tech typed the sex on the photo…
In the parking lot I handed the box to Kristina and she went home to wait for Benj….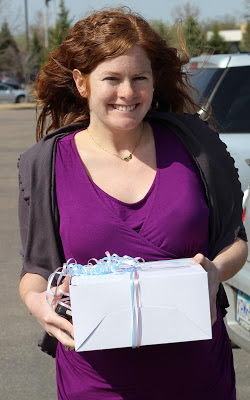 All morning I had a strong feeling what it was going to be and I was right
.
.
.
.
.
.
.
.
.
.
.
.
.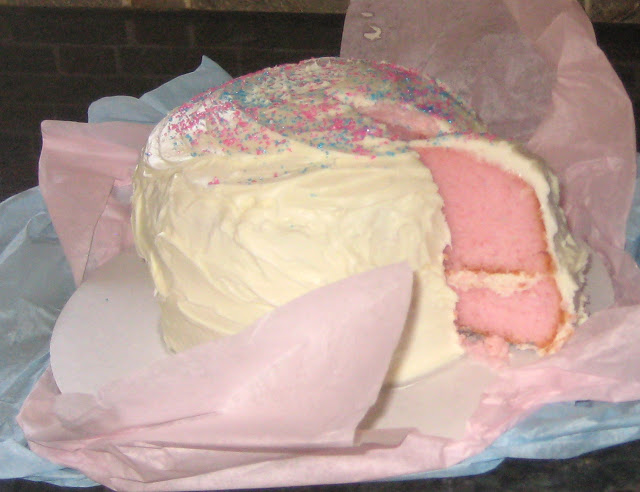 It's a Girl!!
We are excited and can't til summer until we can meet our granddaughter!
P.S. The DIY Guy and I ate the blue cake for dessert that night 🙂