This Pumpkin Butter is so good!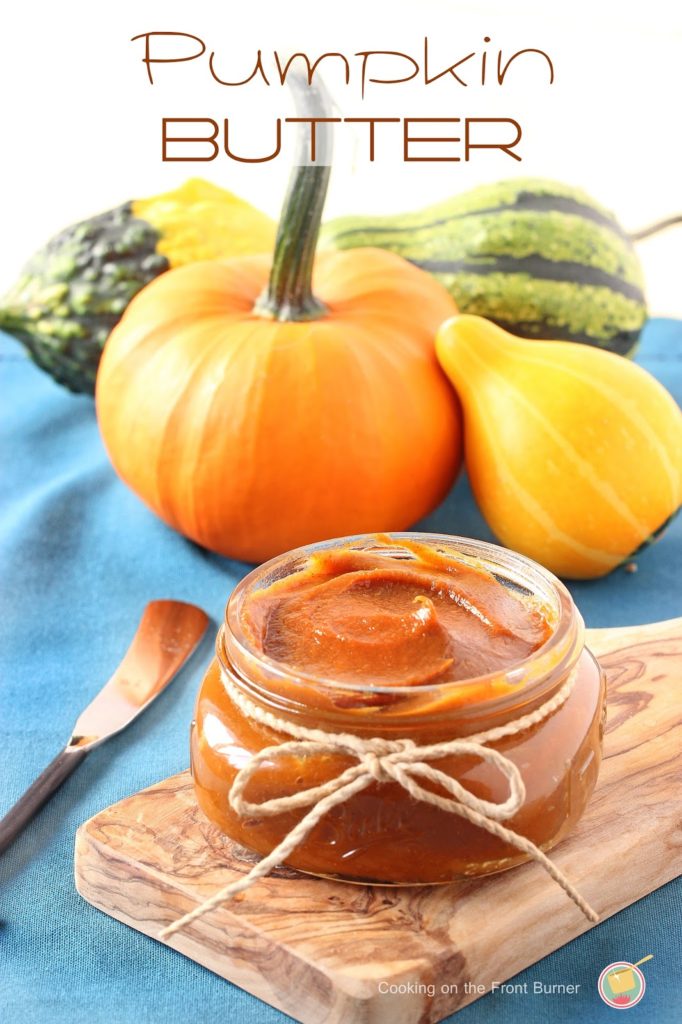 Today's recipe is a first for me - I have not made any type of 'butters' in my culinary life nor have I ever tried one. I have been intrigued and decided since it is getting to pumpkin season, I would give a try with this Pumpkin Butter recipe. I even tried it - well, I assume you know that I do try all my recipes. In fact, while I was editing these pictures, I was munching on an english muffin with this tasty spread! I wanted to go back for seconds!
I really loved how creamy this was and easy to make. It will last about 2-3 weeks in your refrigerator but I doubt ours will last that long. I've heard it can also be frozen.
Pumpkin Butter
Prep Time: 10 minutes
Cook Time: 30 minutes
Yield about 2 cups
Ingredients
15 oz can of pumpkin puree
½ cup apple juice
1 teaspoon ground ginger
⅛ teaspoon ground cloves
½ cup packed brown sugar
2 teaspoon cinnamon
¼ teaspoon ground nutmeg
1 teaspoon Captain Morgan (optional)
1 ½ teaspoon fresh lemon juice
Instructions
In a medium saucepan combine all the ingredients except for the lemon juice
Bring to a boil and then reduce heat to low - let simmer for 30 minutes and stir frequently
After 30 minutes, remove from heat and add lemon juice the cool
Keep in covered jar in refrigerator (lasts 2-3 weeks)
While I did enjoy this on an english muffin, it also goes well on toast or breakfast bread - I even think it would go well with pumpkin bread - a double dose of goodness!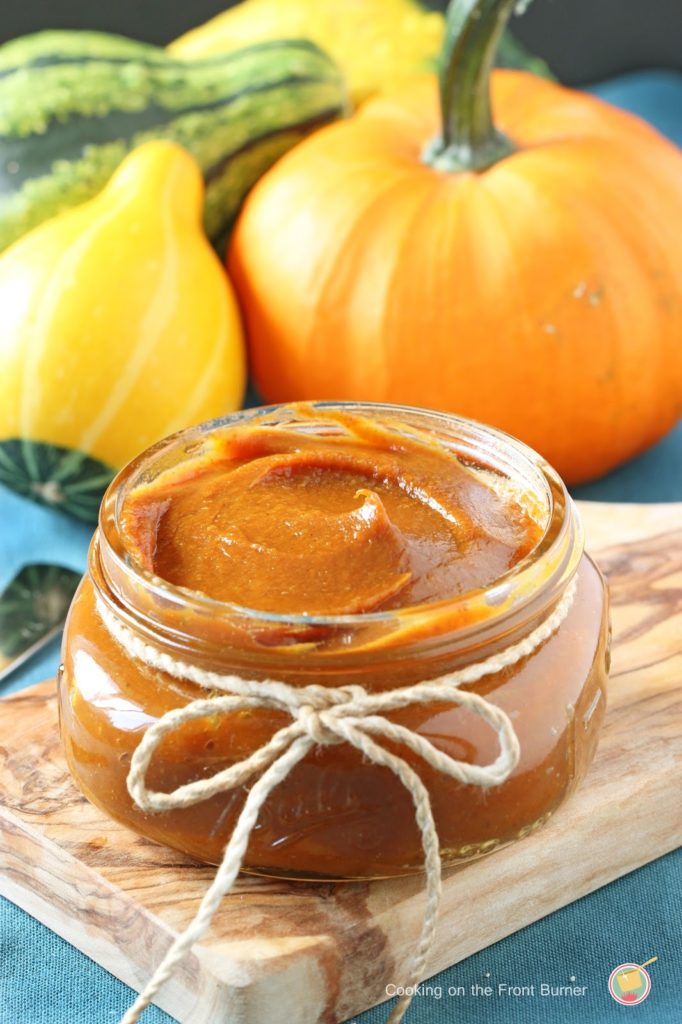 Enjoy!