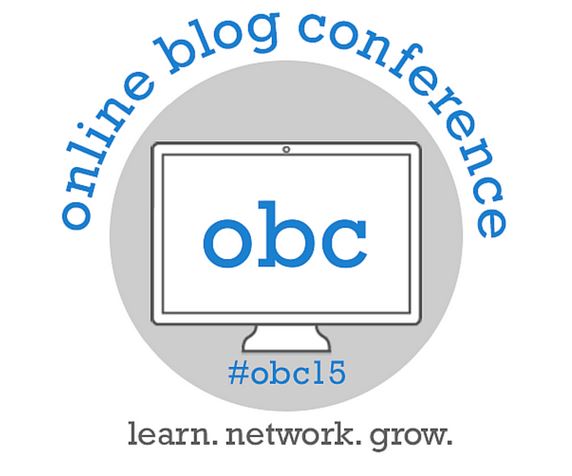 Are you a blogger? Have you heard of Online Blog Conference? The first time I heard of it was last year when I was encouraged by some other bloggers to sign up for the 2014 program. I've been blogging for a couple years and there is always so much to learn and maybe you feel the same way, so this conference could be exactly what you are looking for! There are so many pluses to attending – keep reading to learn more.
Most important – Everything is on-line (yes, the title is right!). You can watch the speakers live through Google
Hangouts or at your convenience since they are all recorded and
accessible when YOU can watch them. No dressing up or make-up required!
The conference dates are September 8th through September 19th. There will be 10 classes total. This year is pretty exciting with subjects like writing an ebook, maximize Pinterest, email lists, affiliate sales and photography to name a few. The two weeks cost $52 (plus $2.29 Eventbrite fee) so each session is only $6. So have fun this summer and then join in this fall – it's like going back to school!
This conference is for all types of bloggers as the blog topics would apply to everyone. It's helpful if you have a basic understanding of blogging as it is not for beginners.
OBC has a closed Facebook page you will be invited to join. Besides the videos, you are able to ask questions in the group and I have to say, I've learned a lot from just being in the group. Plus you will meet a lot of other bloggers. It's a community of bloggers helping bloggers.
Since I felt the conference helped me last year, I'm lending a hand with the conference this year. If you would like to sign up through my affiliate link, I will receive a small commission (just being up-front).
Want to know more? Head over to OnlineBlogCon.com to see what we have scheduled so far. We would love to have you join!