Thanks for stopping by for our Happy Hour edition of Marvelous Mondays!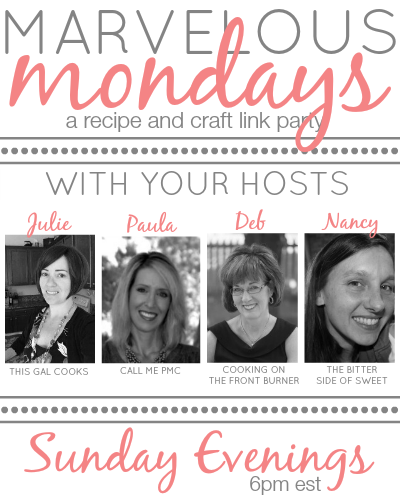 Stay Connected with Cooking on the Front Burner
The reason for throwing a little Happy Hour is that today is the last Marvelous Monday party. While we'll be sorry to see the party go, I did want to celebrate the 101 parties that have happened and especially thank Julie who started this party on her own. I linked up at that very first party and have been friends with Julie ever since and have met the other co-hosts Paula, Carrie and Nancy along the way. The party has been a huge success and we have appreciated you all stopping by to say hi and show us what you've been working on. None of us are going away but at this point we decided to discontinue the party to focus on other areas of our blogs. It truly has been awesome being part of this!
I found a few treats and drinks from last week to help us celebrate!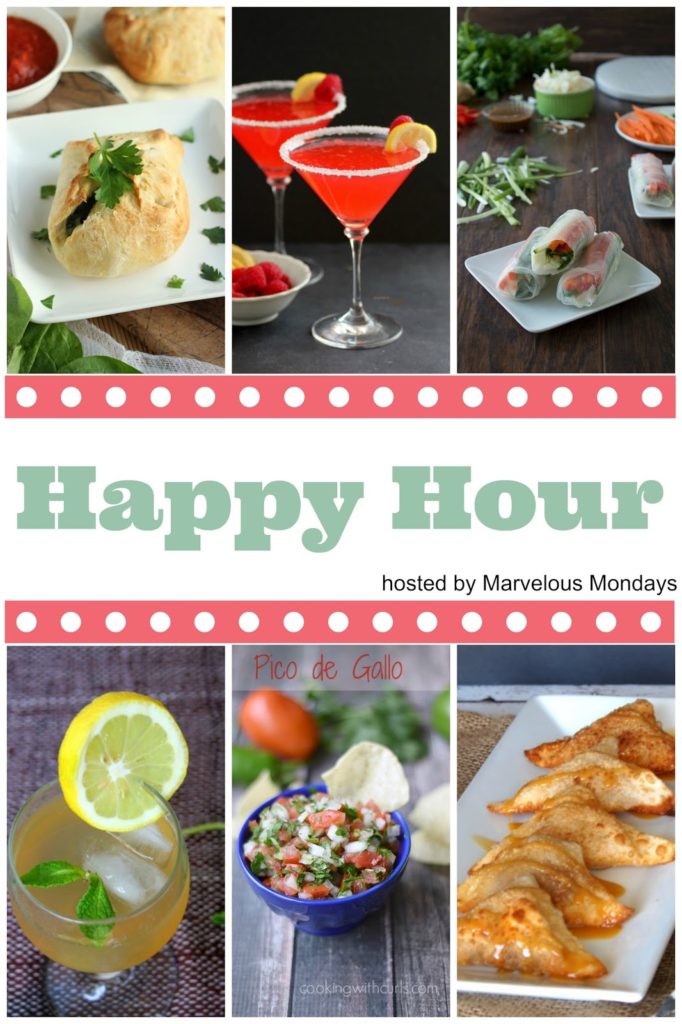 1. Spinach Artichoke Puffs by Carmel Moments
2. Raspberry Lemon Martinis by Dieter's Downfall
3.
Vegetable Spring Rolls
by The First Year Blog
4.
Lemon Mint Ginger Cooler
(non-alcoholic) by At the Corner of Happy and Harried
5.
Pico de Gallo
by Cooking With Curls
6.
Caramel Banana Wontons
by The Grant Life
I'm also bringing my Avocado Deviled Eggs that are always a hit.
A BIG THANK YOU FROM US:
If you are still going to be looking for a party to attend, I've been asked by the gals at Best of the Weekend to join their party on Friday nights – I'm excited to be starting with them on June 6th. Hope to see you then!