Tomorrow is national popcorn day and it just happens to be my favorite snack. All I have to do is get a whiff of it popping and I need some…. can't resist! About a year ago I made this sweet popcorn for a challenge using irish cream.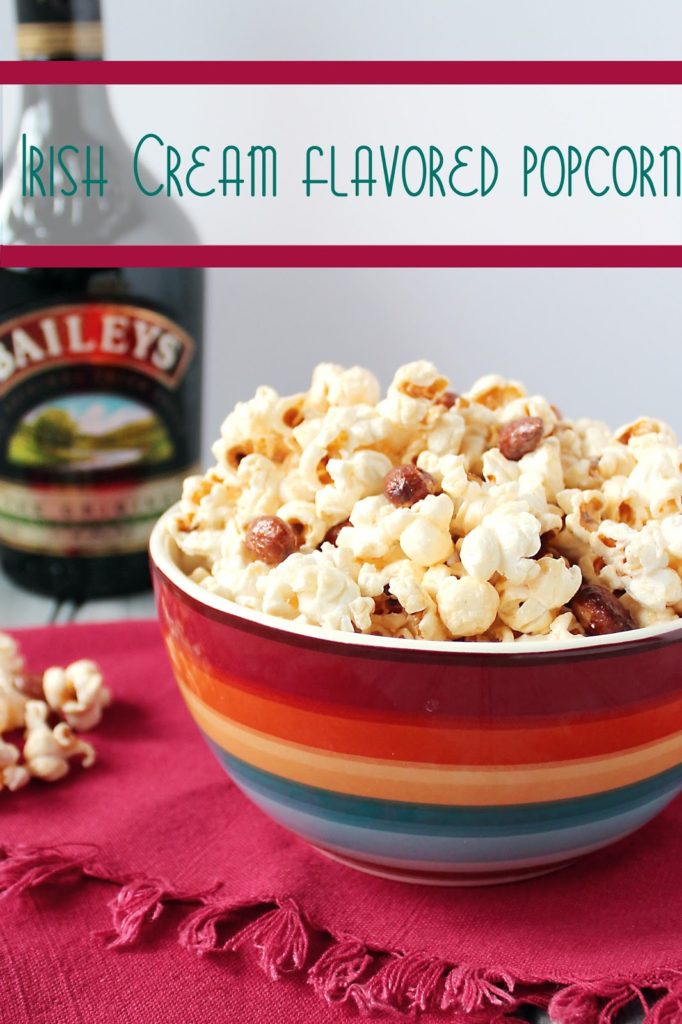 When I go to the movies I practical need the tub for myself. Mostly because I'm not a butter person, which I know is not the norm, but I just like my movie popcorn lightly salted…. and I don't like to share (just kidding!)
This recipe was fun to create and easy too.
Pop a third cup of kernels
and place in a large bowl then add 3/4 cup of lightly salted almonds.
In a separate saucepan combine 3 T of butter with 1 T of light corn syrup.
After it melts, whisk in 1/3 cup of confectionery sugar until well
blended then add 3 T of Bailey's Irish Cream.
Pour the mixture over the popcorn/almonds and stirred until well combined.
Place mixture
on a wax paper lined cookie sheet and place in a 325 degree oven for
about 6 minutes stirring twice.
Remove mixture onto a new sheet of wax
paper and let cool. If needed, break up the pieces after it cools.
A little sweet and salty treat for you!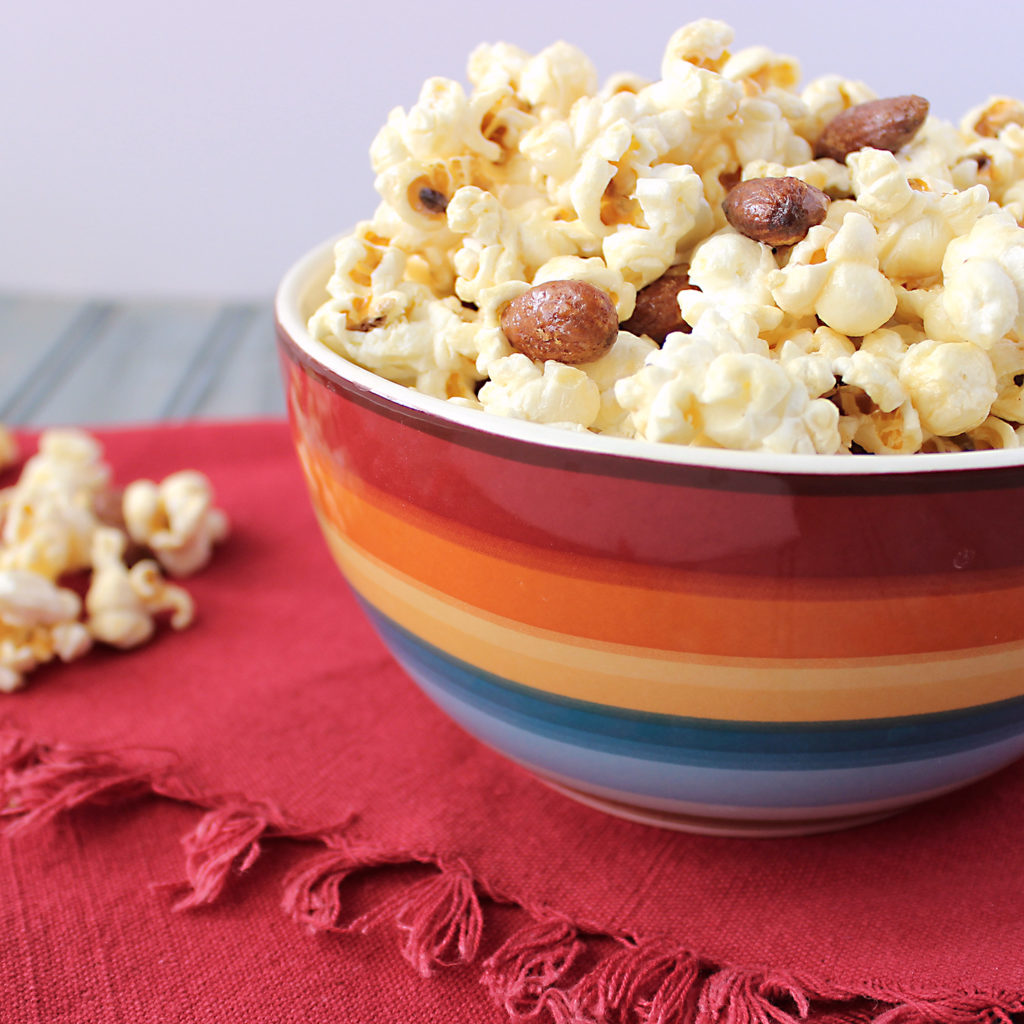 Happy Popcorn Day!