This post may contain affiliate links. For more information, please visit my disclosure page.
Welcome to the Secret Recipe Club Reveal Day! Let's just say I was pretty excited with my assigned blogger this month – Helen from Miz Helen's Country Cottage and I'm happy to be sharing today her Irish Blackberry Crumble Cake.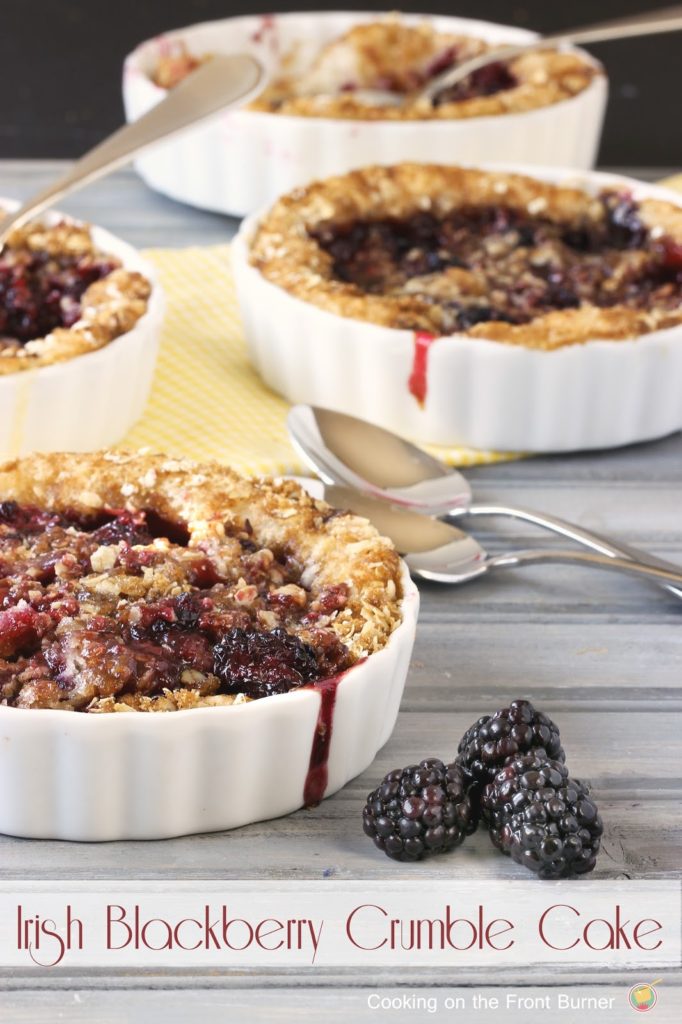 Miz Helen was one of the first blogs that I discovered when I started blogging. I loved how welcoming she was and me, not being from the south, was introduced to some southern dishes along with some family history. That why I selected this recipe – she talks about memories of going to her Irish grandparents and picking blackberries which is a tradition she carries on with her grandchildren. I love seeing traditions passed on from generation to generation.
Irish Blackberry Crumble Cake
Prep Time: 15 minutes
Bake Time: 30-45 minutes
Serves 8

Ingredients
1 cup blackberries
1/2 cup brown sugar
1-1/2 cup white sugar
1/2 cup cooking oats
1 cup all purpose flour
1 teaspoon salt
1 teaspoon baking powder
1-1/2 teaspoon cinnamon
1/2 teaspoon nutmeg
3/4 cup of milk
1/4 cup butter, cut into small pieces
Instructions
Mix 1/2 cup of sugar with the cinnamon and nutmeg, mix well
Toss the berries in the dry mix and set aside for 20 minutes
Mix the brown sugar and oats together and set aside
Mix 1 cup sugar with the flour,salt and baking powder together
Add the milk to the flour and sugar mix and stir until blended well
Butter a 9X11 baking dish and pour the milk and flour mix into the dish
Place the sugared and seasoned blackberries on top of the batter
Top the berries with the oat and brown sugar mixture
Top the oat and brown sugar mixture with the butter pieces
Bake at 350 degrees 30 to 45 minutes until golden brown on top and the berries are bubbling up
I followed this recipe exactly and did not substitute any ingredients – the only difference is that I divided it up in 6 small casserole dishes. I love the idea of having individual desserts and my family did too. The recipe above makes a 9×11 pan.
Since my daughter was visiting and had to leave early today we ended up having our dessert for breakfast! You will love how easy this comes together and how tasty it is! I know this one recipe that it a keeper to be be made again and again! Great recipe Miz Helen!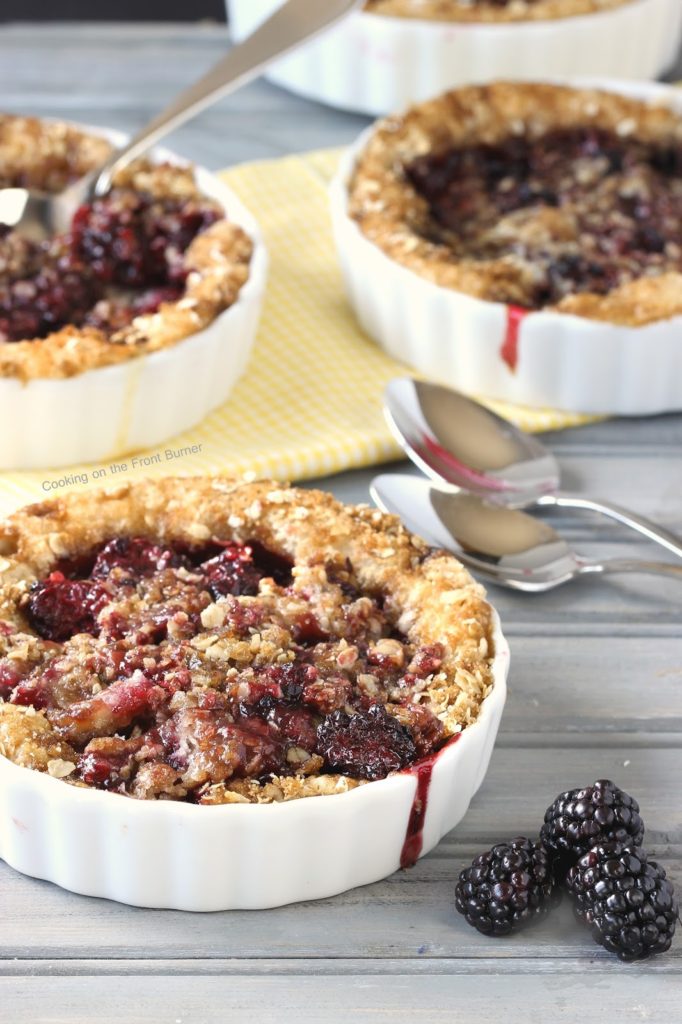 If you want to see more of Miz Helen's recipes, click here and be sure to stop by her place on Thursday evenings to link up to her Full Plate party.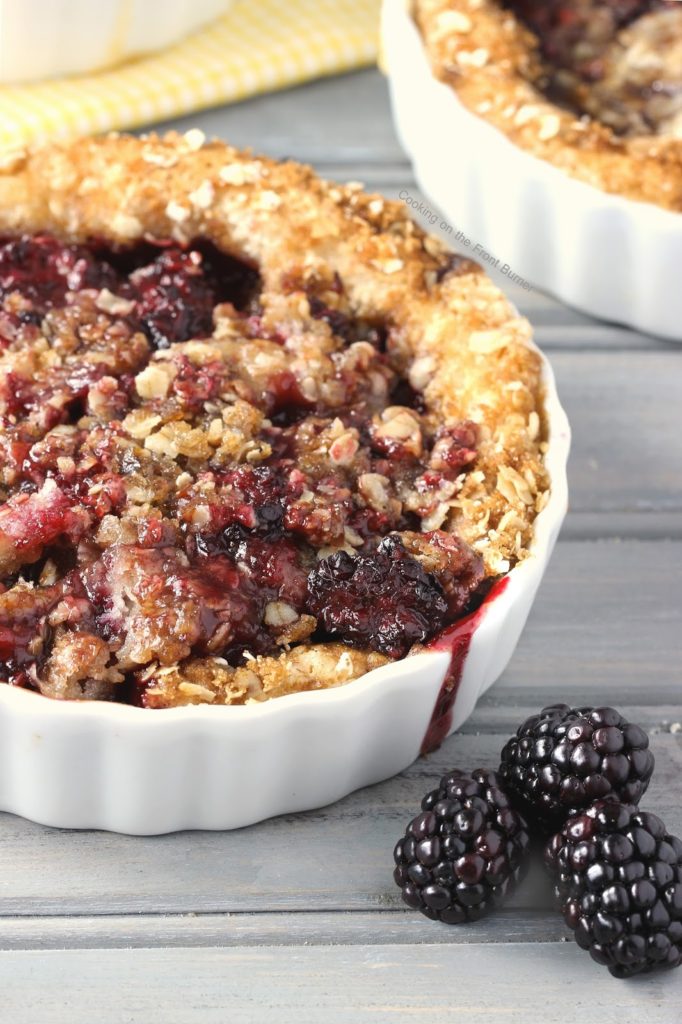 Be sure to check out the other recipes!