Kick up your Game Day Menu with these tasty recipes!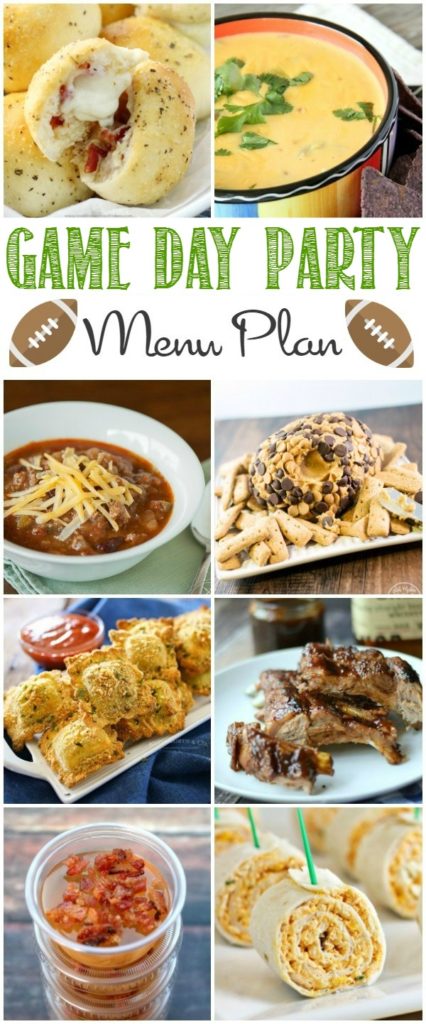 Happy New Year! It's 2017 and it's also time for the regular football season to be winding down and the playoffs to begin. You might be wondering what to serve so today we are sharing a menu that helps you score with the food!
Sadly our home team did not make the playoffs this year... we started the season 5-0 but kind of went downhill after that. Yep, I'm talking the MN Vikings. We did get to one of the games in their new stadium. It is really a great venue and let's hope for a better season next year!
Peanut Butter Cheeseball from Like Mother Like Daughter