Be sure to stop by your local Farmers' Market and create some these Farmer Market Fresh Recipes soon!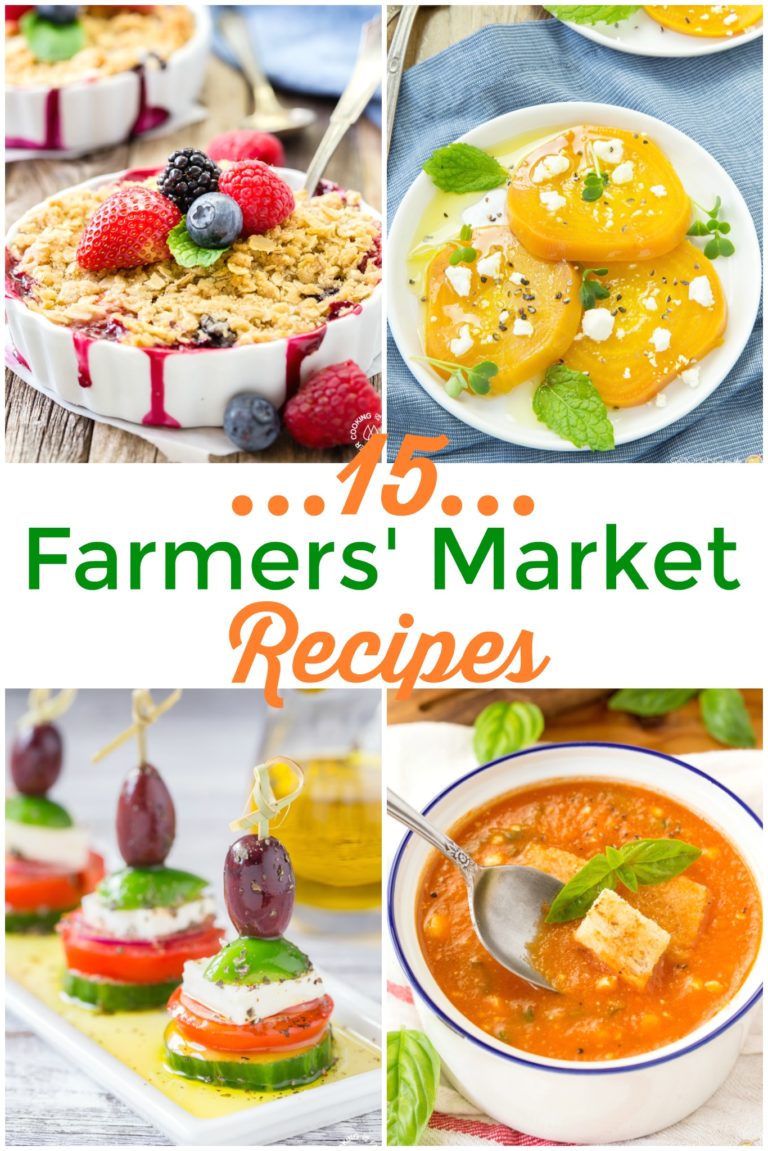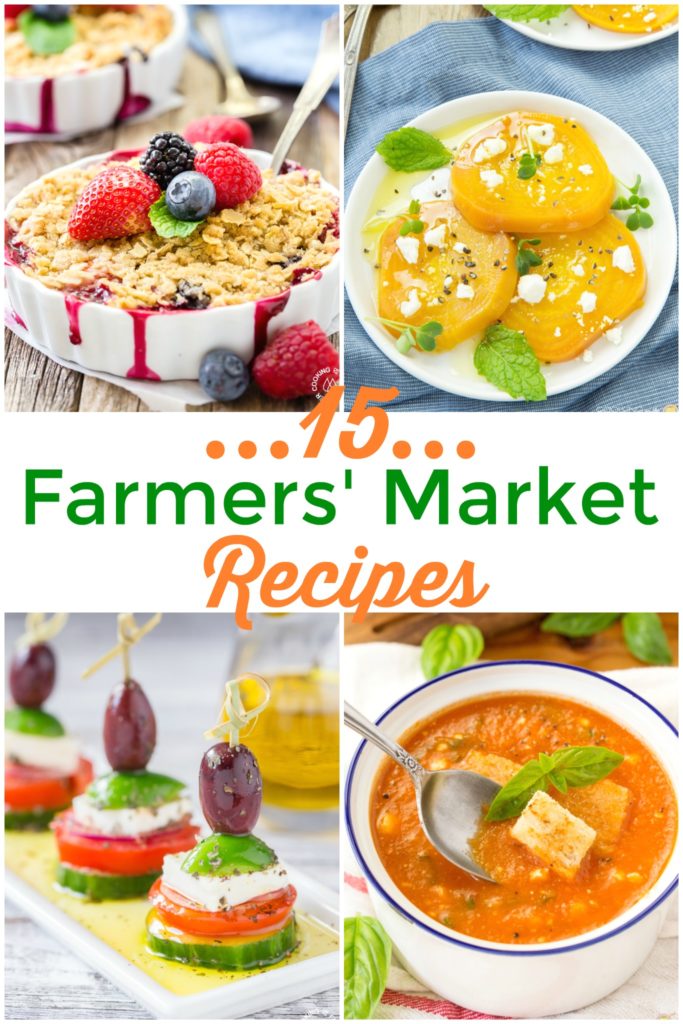 I finally had a chance to stop by our local Farmers' Market this weekend - it was the first time all summer that we have actually been home on a Saturday morning. I was like a kid in a candy store going from booth to booth looking at all the fresh ingredients! I came away with a pretty good haul and made these two dishes right away: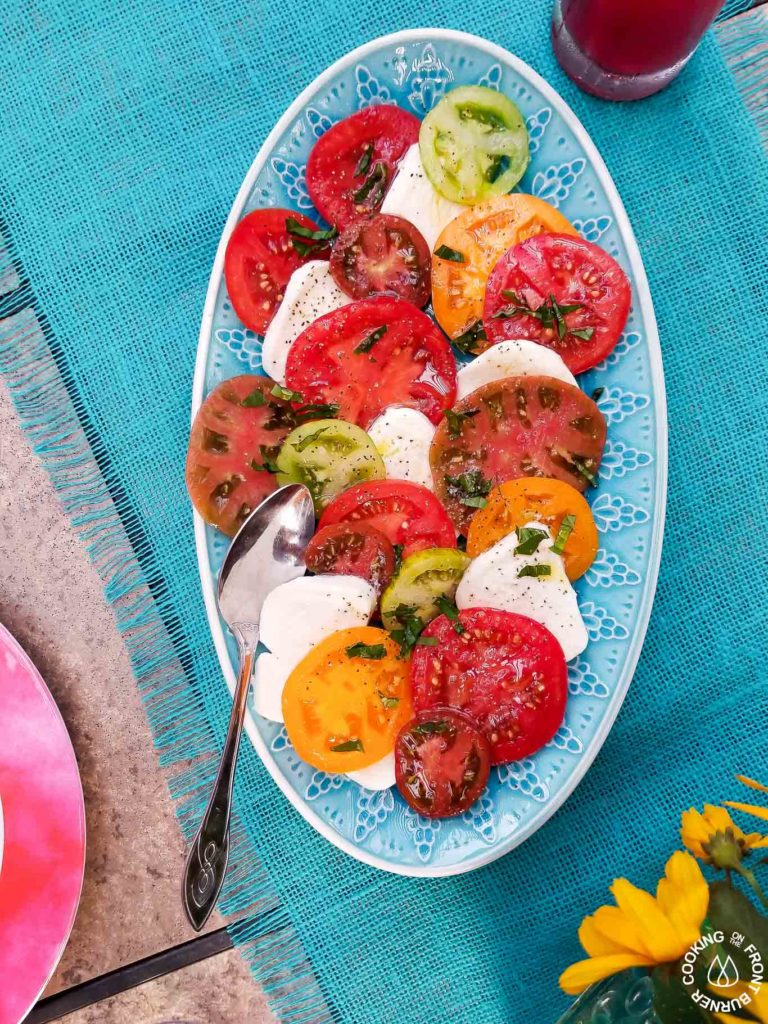 I love caprese salads and this one is full of heirloom tomatoes. I had so much fun selecting all the different varieties. This is also so easy to make by just slicing them up, add some sliced fresh mozzarella, snip some fresh basil, season with kosher salt, fresh pepper and drizzle a bit of olive oil on top. Remember tomatoes should not be kept in the refrigerator as they loose their taste. Keep them on the counter until ready to use.
The next salad I made was Roasted Beets with radish microgreens, goat cheese and chopped pistachio nuts. I have always followed this recipe when roasting beets and they turn out perfect every time. Doesn't this look amazing? I think the two different beets make an interesting dish.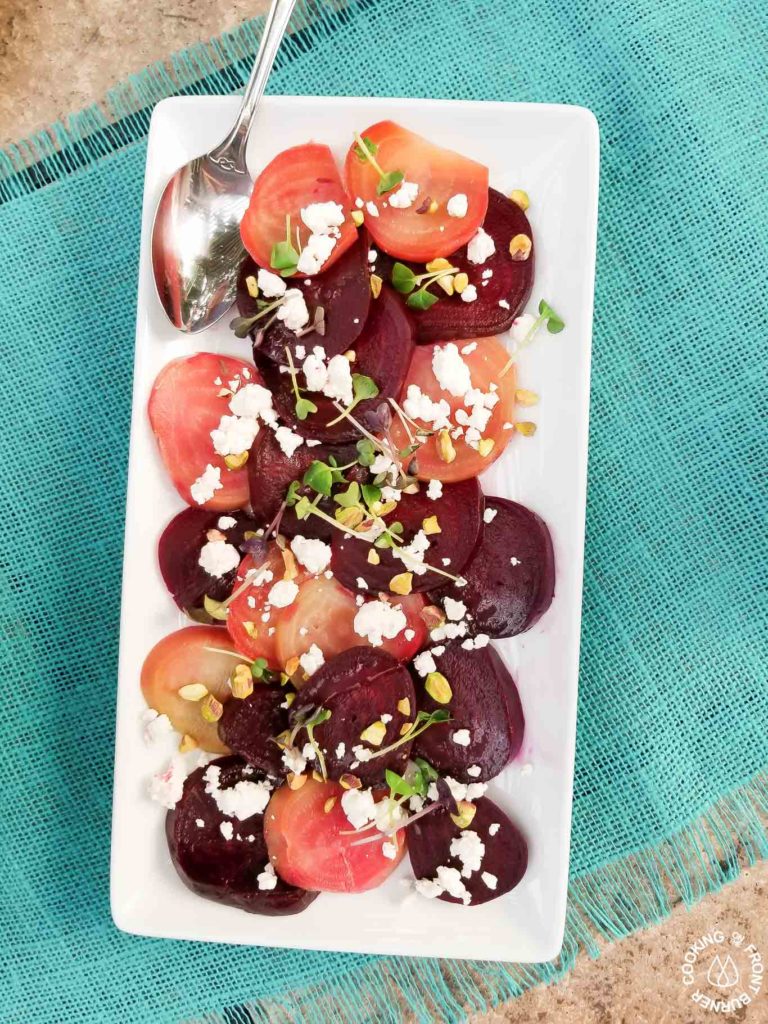 Another dish I made last night was Zucchini Fritters. My grandmother back in the day made them with pumpkin flowers but I can never find those at the Farmers' Market so I substitute using zucchini - they still taste really good!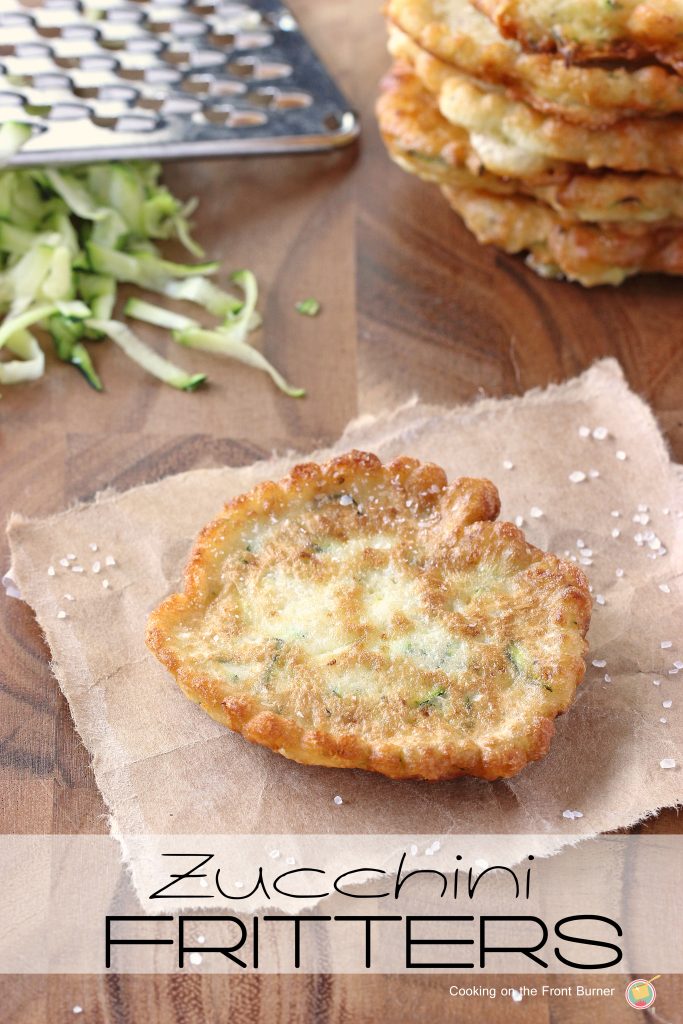 Other recipes I found from my blog are:
Fresh Peach Cobbler with Blueberries