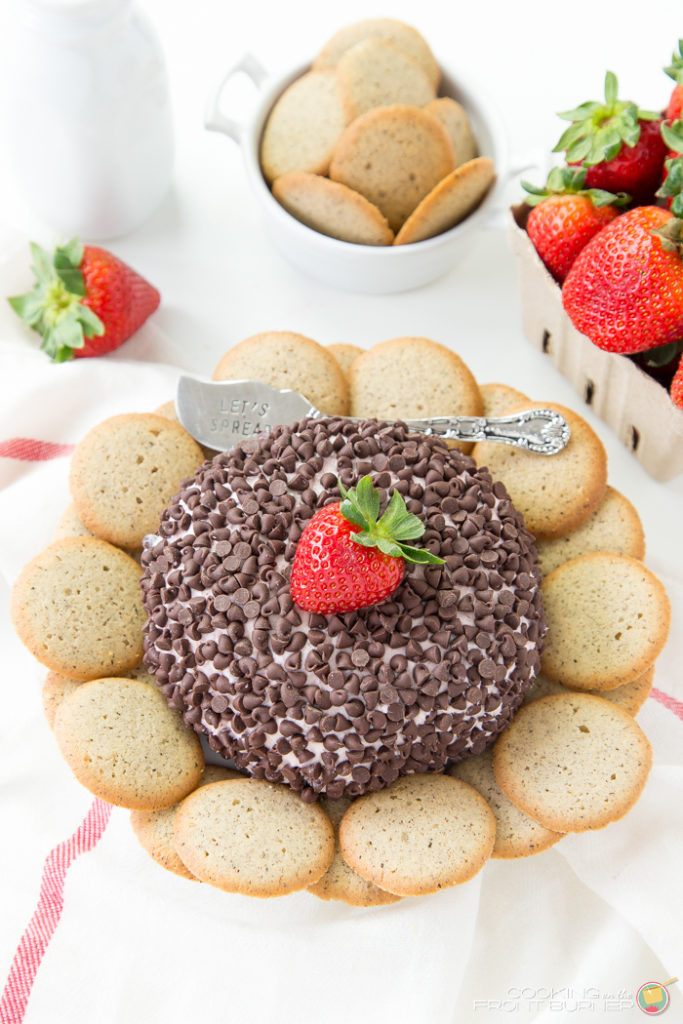 Today's recipe reminds me of my 2 1/2 year old granddaughter Emily because it is pink (underneath those yummy mini chocolate chips)! She loves everything pink. One day I was with my daughter picking her up from day care and I said Nana has a gift for you back at the house and the first thing out of her mouth was "is it pink?" Too darn cute and yes, it just happened to be that color! She was thrilled. So when I was making this Strawberry Cheesecake Ball, I had Miss Em on the brain. Not only would she love to dig in but it is the "correct" color! So if your favorite color is pink (or even if not), head over to Real Housemoms where you will find me sharing my monthly recipe.
Please indulge me as I need to share another story about Emily. We were with her the other day along with all her young cousins and she had a dress on. She turned to one of her boy cousins who was 5 and said "do you like my dress" and she did a little twirl. Another too darn cute for words moment! She is definitely a pink and dress-up girl but can sure roughhouse with the best of them. Just ask her Papa when she asks him to throw her on the couch or play horsey! It will be interesting to see if pink remains the favorite color as she gets older or switch to purple like her mama.
I'm sure you will love having this recipe on hand. It's perfect for kids of all ages. It come together quick and you can never go wrong with strawberry and chocolate together. We used vanilla wafers and fresh strawberries for dippers but graham or animal crackers go well too! Hope you enjoy this recipe.