Are you hosting a Friendsgiving this year? Not quite sure what to make? Want it to be EPIC? These Delicious Friendsgiving Recipes will keep your guests happy and quite full! Just be sure to have some napping places for everyone 🙂
While most of you might have family to go to, some people might not live as close to theirs and that is where the spirit of Friendsgiving (Thanksgiving with your friends) has become trendy. Or maybe you just like your friends better but let's not go there!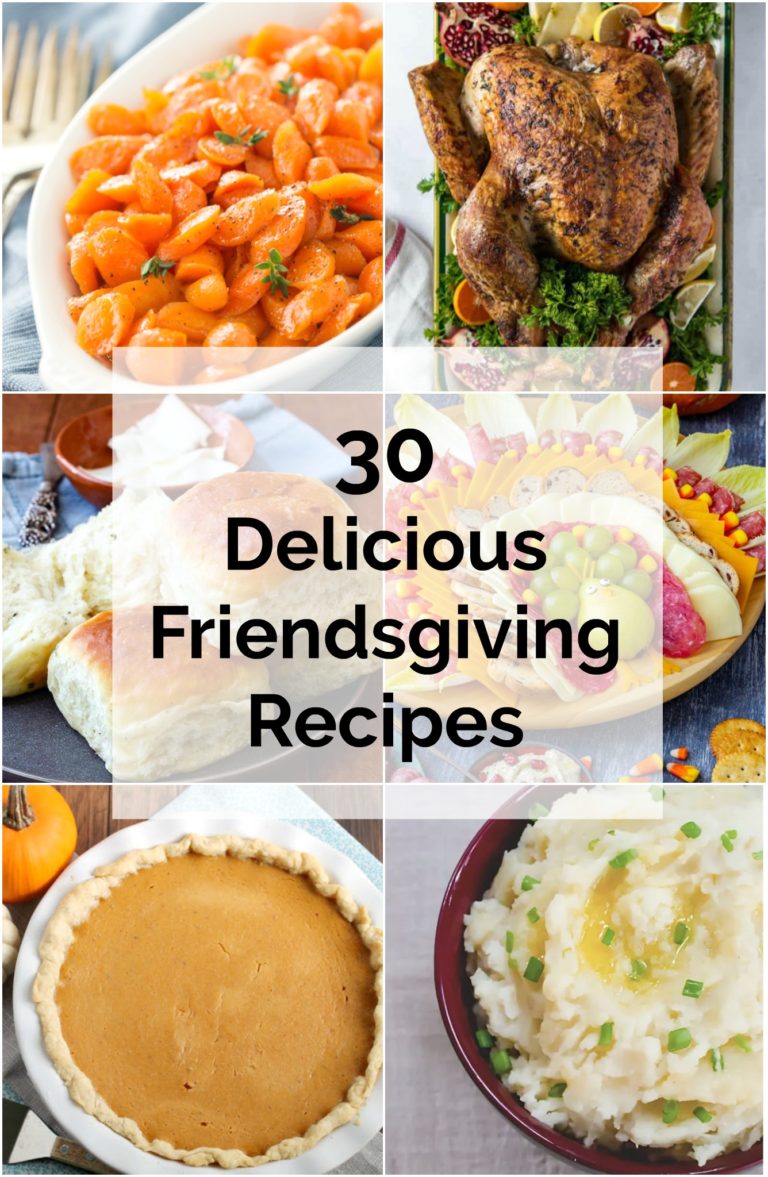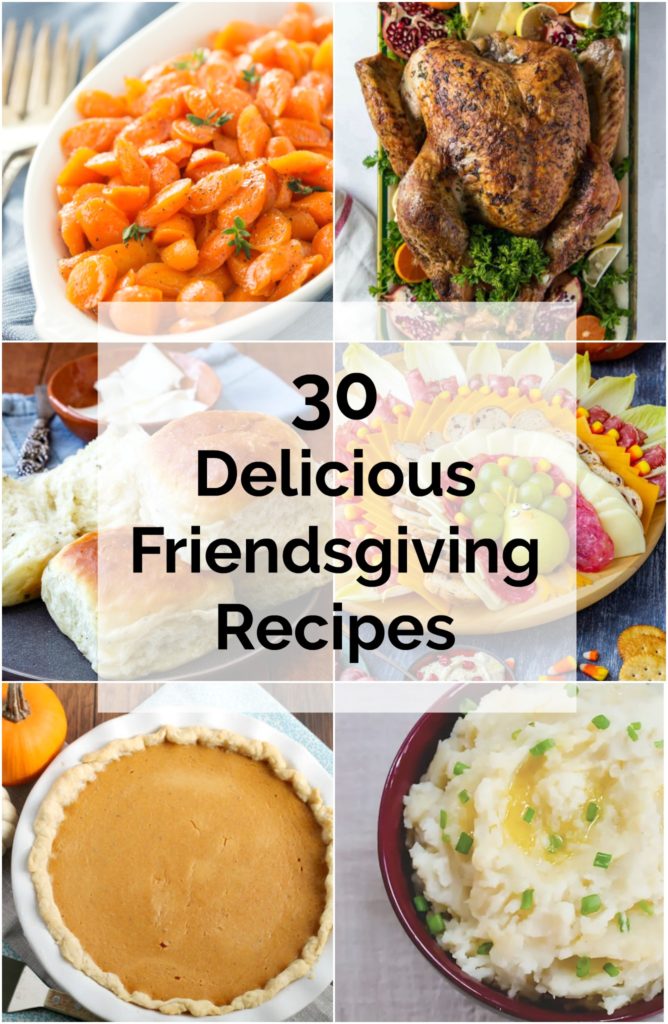 Delicious Friendsgiving Recipes
I'm really not sure when this unofficial holiday became trendy but I like to think my friends and I were kind of pioneers in this event. Though I wish we had coined the phrase!
Back in the early 1980's (gosh, I am dating myself) a group of us worked together and decided to have a Thanksgiving meal the Saturday before the holiday. We all had plans to visit our families on the day but just wanted to spend time together cooking.
We ended up doing this for several years with the first couple being quite comical since none of us had prepared that much food let alone cook a turkey. We would start the day off with appetizers and drinks (maybe a few!) and all contributed by making a side dish.
The kitchen was small and somehow we managed to use EVERY pot and pan and the mess was unbelievable. Also, the food items never seemed to be ready at the same time! One year all the sides were done but the turkey still had a long way to go or someone forgot the cranberry sauce! tsk tsk
Food was cold, potatoes may have been lumpy but we all enjoyed being together, laughing a lot, and that was what mattered most!
Today I am sharing recipes from myself and my blogging friends to inspire you to throw a Friendsgiving party with some classic and current recipe trends. Remember:
People who love to eat are always the best people - Julia Child
Now the recipes in no particular order.
Delicious Friendsgiving Recipes
Good friends are good for the soul. Eating, laughing and being together will create special memories!
Pin this now to make recipes later!