For the last six months I have been contributing to The Best Blog Recipes and today is my last post. I've had desserts, pizza, side dishes so I decided to end the series with this comfort dish Chicken Marsala Pasta.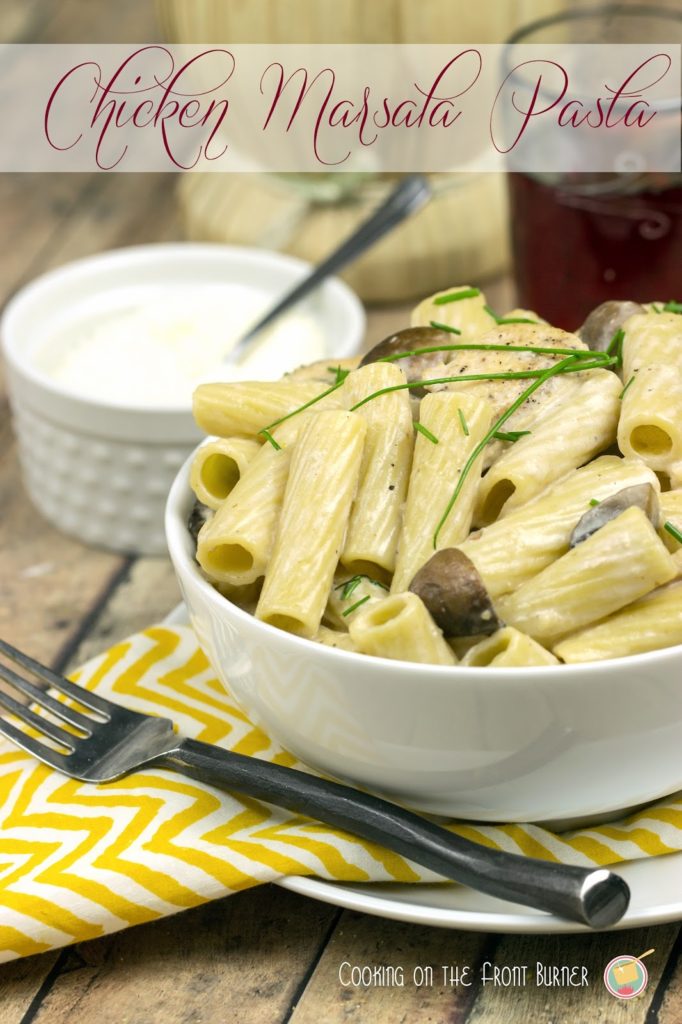 I've made other Chicken Marsala dishes in the past and in all those dishes the chicken was cooked in larger pieces and served over pasta (or just on its own with the sauce poured over). What I like about this recipe is the chicken is in smaller pieces and mixed with the pasta and mushrooms. A really great comfort dish that will have you going back for seconds! Well, that is what we did last night!
To get the recipe, hop on over to The Best Blog Recipes. I'm sure this is one you'll want to try! I'm putting in our rotation.