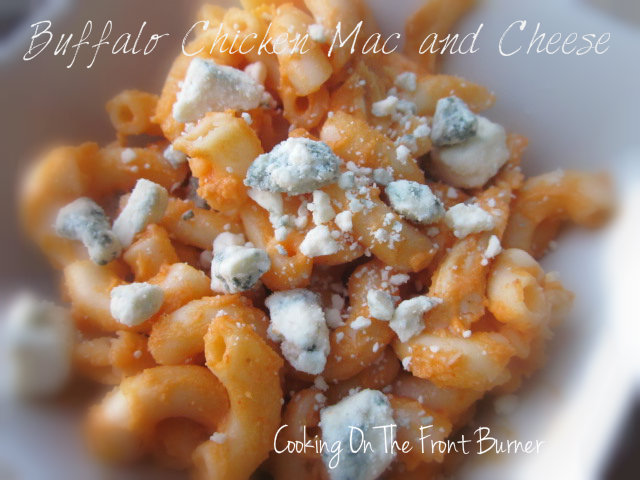 Warning: Danger, Will Robinson!
Q. What happens when you find a delicious dish to try but put in the wrong sauce?
A. You get a meal that looks and smells great, but is like a four alarm fire!
That's what happened the other night. This is one of my pinned recipes I found at Can You Stay for Dinner and it was definitely right up my alley – chicken, pasta, bleu cheese and a creamy buffalo style. I was pretty excited to try it and it came together quite easily…. Well, I had 2 sauces in the refrig and I accidentally selected the HOT wing sauce.
Here's the heat indicators on each bottle… while it doesn't look like it could be too much of a difference – believe me it was! I ate a small bowl and The Fisherman was a little braver and had more. I will make this again… with the original sauce… I'm sure it will just right! (But if you are a spicy person, it might be perfect for you!)
I hope you will give it a try and if so, let me know what you think…