Your morning will be complete with these Blueberry Oatmeal Muffins. Perfect for grab and go with great flavors of oatmeal and blueberries!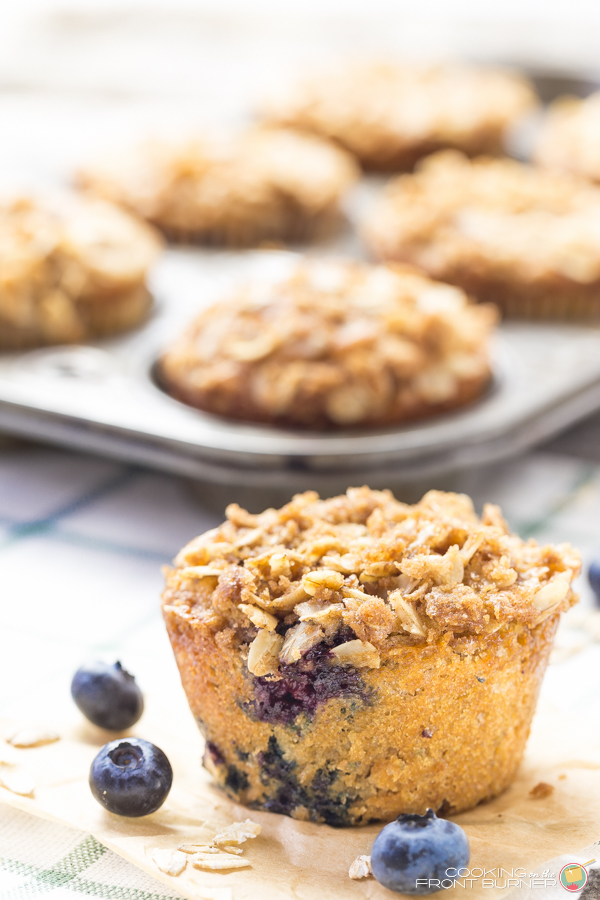 We've all heard the saying "If at first you don't succeed, try, try again", right? Well, today's recipe - these Blueberry Oatmeal Muffins resembles that remark! It's my day off from work and I haven't been feeling so great this last week with a nasty cold but I was excited to make these muffins. Mostly because this past weekend, I was down and out! I had no energy, did no cooking and pretty much just hung out on the couch and watched TV - not a lot of fun. I was really anxious to get back in the kitchen so late morning, I made these muffins and they totally flopped! Major fail!
If you follow me on instagram, you may have seen this picture today. But I only had myself to blame, I'm pretty sure I added too much liquid in my cold induced state of mind. Even when I was placing the batter in the liners, I thought it looked way too runny. The muffin tops totally took over the pan top and then the centers sunk... They weren't salvageable in any way possible.
To clear my head, I ran some errands (bought some new ingredients!) and came home to try again. I'm sure you've all heard that saying too "Measure twice and cut once." I pretty much followed that by checking and double-checking all my ingredients. And ta-da, these came out so much better and what I expected. And with Easter coming up, these would be perfect for brunch.
Some tidbits about making muffins - you can beat the heck out of the liquid mixture and even the dry ingredients BUT when combining the two, be sure to hand stir the dry into the liquids only until the flour is just moistened. If not, you will end up with a muffin that is too dense and will dry out faster. Keep your stirring gentle folks!
And you may ask - how do they taste? Well, I don't personally know - I can't taste a thing but I have it on good authority from the DIY Guy that they are really good. I hope to get my taste buds back soon! Enjoy!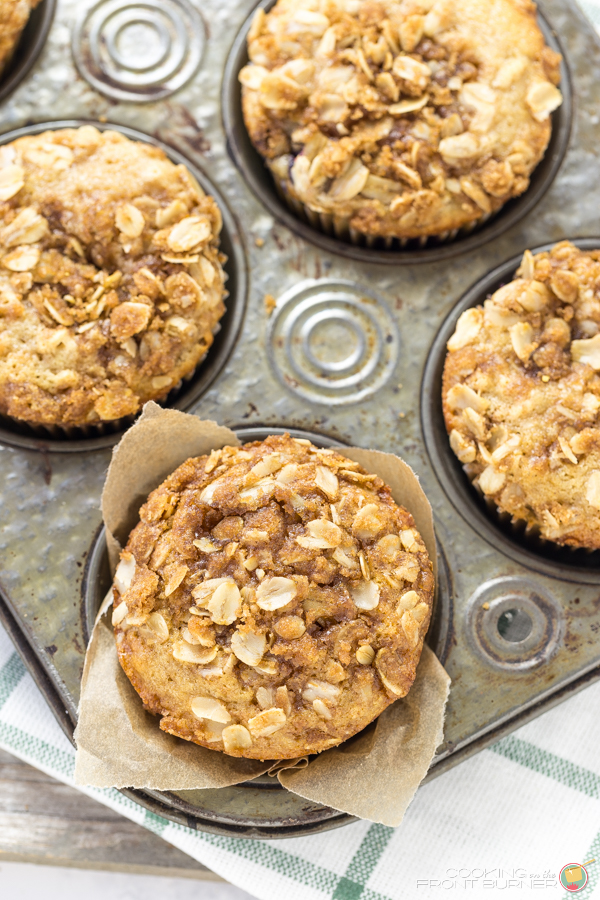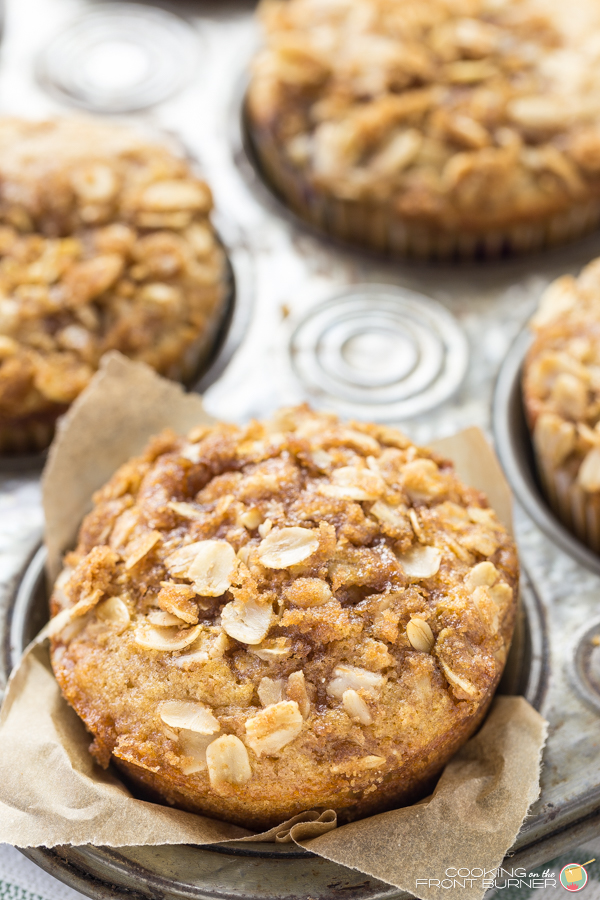 You will really love the streusel topping and these muffins are super moist with the addition of buttermilk.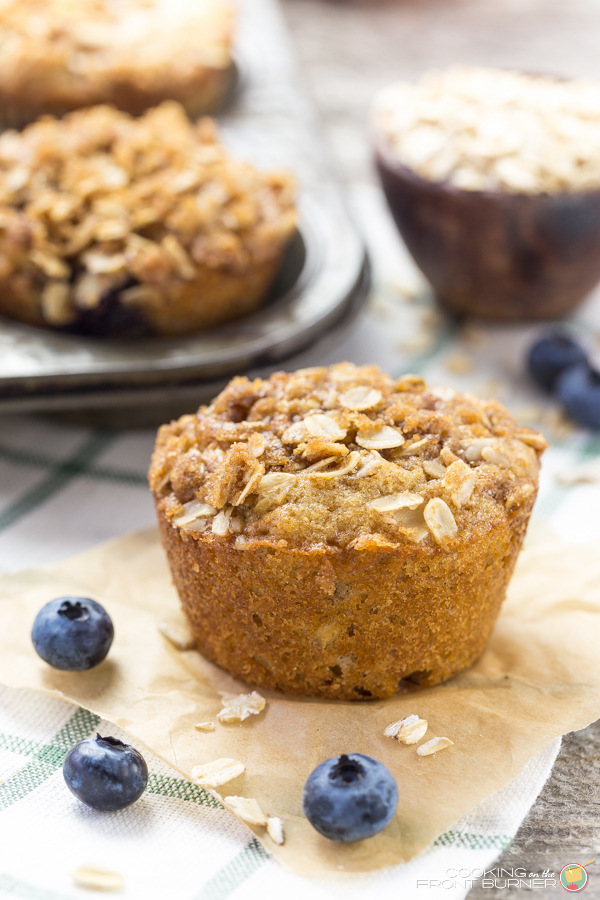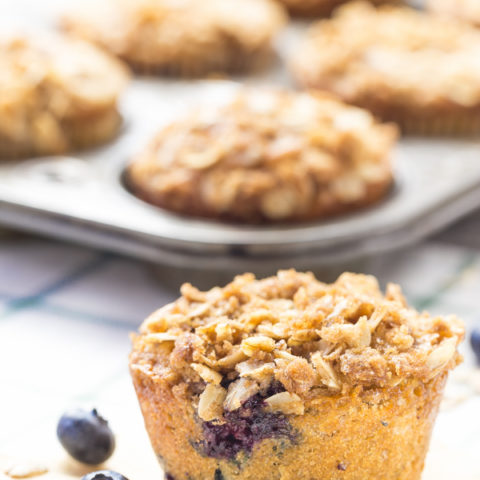 Blueberry Oatmeal Muffins
A great grab and go breakfast.  
Ingredients
1 ⅓ cup buttermilk
2 eggs
½ cup vegetable oil
1 teaspoon vanilla extract
1 ½ cup old fashioned oats (not quick)
1 ¾ cup flour
1 cup sugar
1 tablespoon baking powder
1 ½ teaspoon baking soda
1 ½ teaspoons cinnamon
½ teaspoon salt
1 cup fresh blueberries
½ cup old fashioned oats
½ teaspoon cinnamon
⅓ cup packed brown sugar
2 teaspoon melted butter
2 teaspoons flour
Instructions
Preheat oven to 350. Use cupcake liners or spray your muffin pans
In a large bowl combine the buttermilk, eggs, oil and vanilla then stir in the oats and let sit for 15 minutes
In a medium bowl combine the flour, sugar, baking powder, baking soda, cinnamon and salt.
Pour the dry ingredients into the wet ones and mix only until the flour is moistened. Very gently fold in the blueberries
Divide the batter between the 18 liners
In a small bowl combine the streusel ingredients then divide over the muffins before baking.
Bake about 16-19 minutes until toothpick comes out clean.
Let sit in pans for 15 minutes then remove from pans
Nutrition Information:
Yield:

18
Serving Size:

1
Amount Per Serving:
Calories:

214
Total Fat:

8g
Saturated Fat:

1g
Trans Fat:

0g
Unsaturated Fat:

6g
Cholesterol:

23mg
Sodium:

293mg
Carbohydrates:

33g
Fiber:

2g
Sugar:

16g
Protein:

4g
Nutritional information provided is computer-generated and only an estimate. You may want to do your own research with the ingredients listed if you have concerns about health or specific diets.

About the Author
Recent Posts
Recipe Index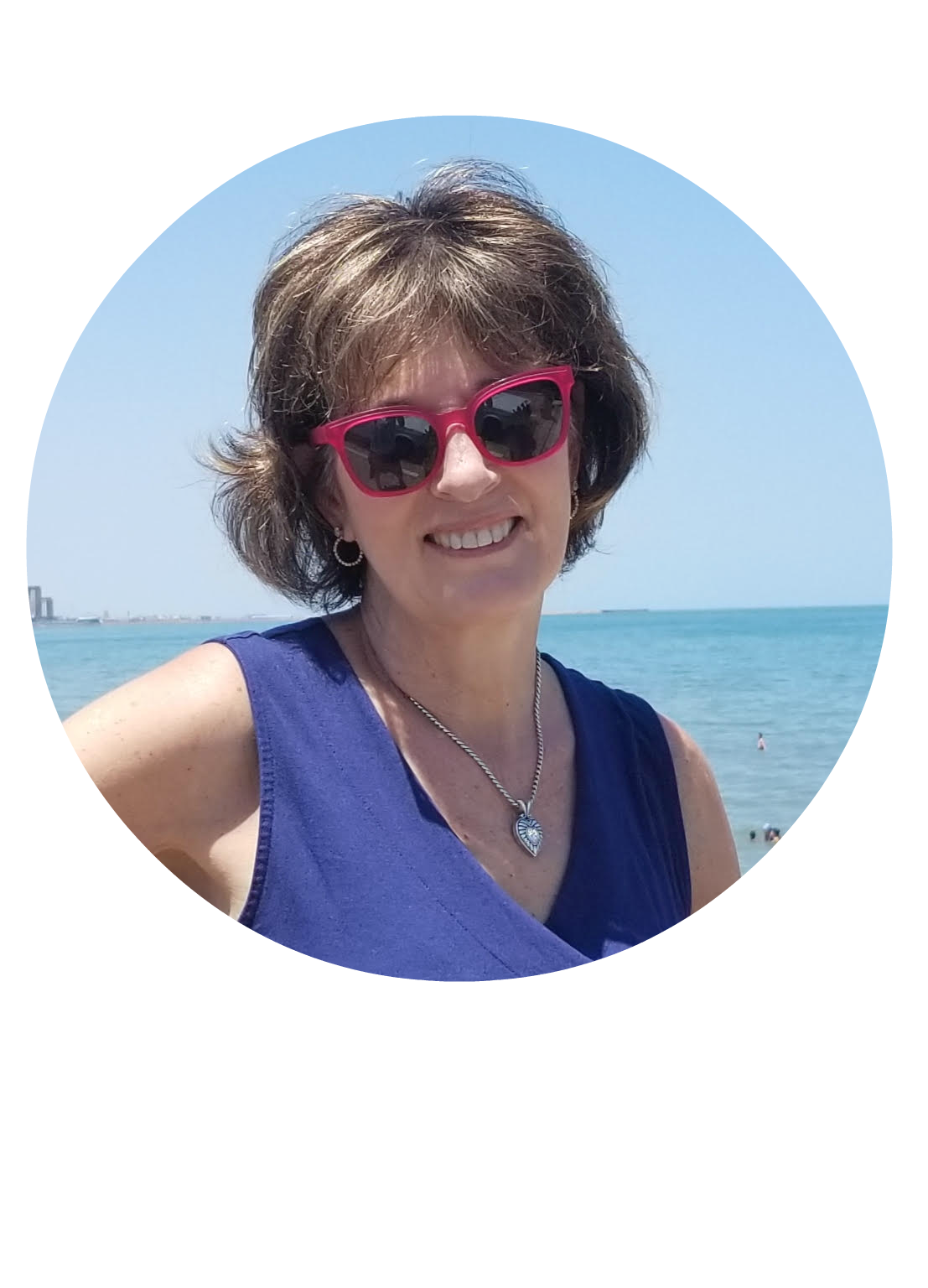 We are all about sharing our love of good food so on the blog you will find easy recipes to enjoy with your family and friends.  We hope to inspire you to host a gathering to create special memories.  Most recipes are step by step so you can feel confident in the kitchen.  Take a look around to find everything from breakfast to dinner and everything in-between!