This banana bread is loaded with stuff and good flavors!!  Enjoy a loaf today and freeze one for another time!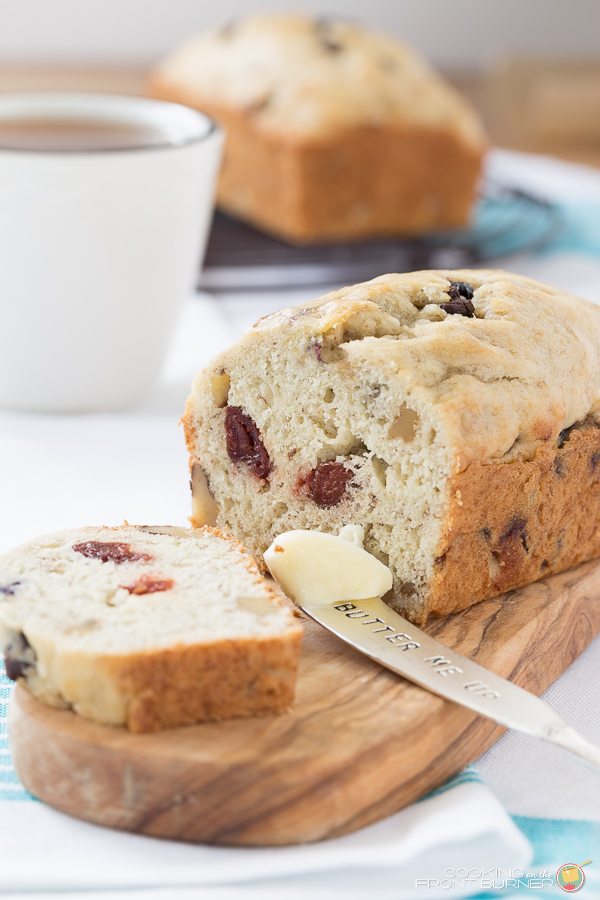 It's a first!  I've never in my life made banana bread.  I like it, I really do but I guess I prefer when others make it for me!  I decided to take the plunge when I had two very ripe bananas sitting in the basket.  I've had black bananas before and have had no guilt tossing them out but this time, they seemed to be calling my name.  P-l-e-a-s-e use us and so I did.  And not only did I use them, but I invited some friends to join in – chocolate, nuts, dried cherries and blueberries.  Now that's a banana bread!
Did you know you can freeze black bananas for up until 6 months.  I bet you did, but I just found this out so I won't be tossing any more of these away.  The DIY Guy and I really enjoyed a few slices with our morning coffee!
Banana Bread
Prep Time: 10 minutes
Bake Time: 30 minutes
Yield – 3 mini loaves
Ingredients
2 very ripe bananas
2/3 cup sugar
1 egg
1/3 cup coconut oil (melted) (or vegetable oil works too)
1 teaspoon vanilla
2 cups flour
1/4 teaspoon salt
1/4 teaspoon baking soda
2 teaspoons baking powder
1/4 cup dried cherries
1/4 cup dried blueberries
1/3 cup chopped walnuts
1/3 cup chocolate chips
Instructions
Preheat oven to 350
Grease 3 mini loaf pans
In a large bowl, mash the bananas with a fork then add the sugar, oil, vanilla and egg. Beat until well combined
In a separate bowl, combine the flour, salt, baking powder, and baking soda.
Add flour mixture to banana mixture with a wooden spoon and stir until just combined.
Add in the chocolate, nuts, cherries and blueberries (batter will be really thick – it's ok!)
Divide between the 3 pans and bake for about 30 minutes or until a toothpick comes out with just a few crumbs sticking
Remove from pans and cool on a wire rack until completely cool
I also want to mention these freeze really well.  We ate the first two (rather quickly) and saved the third for another time.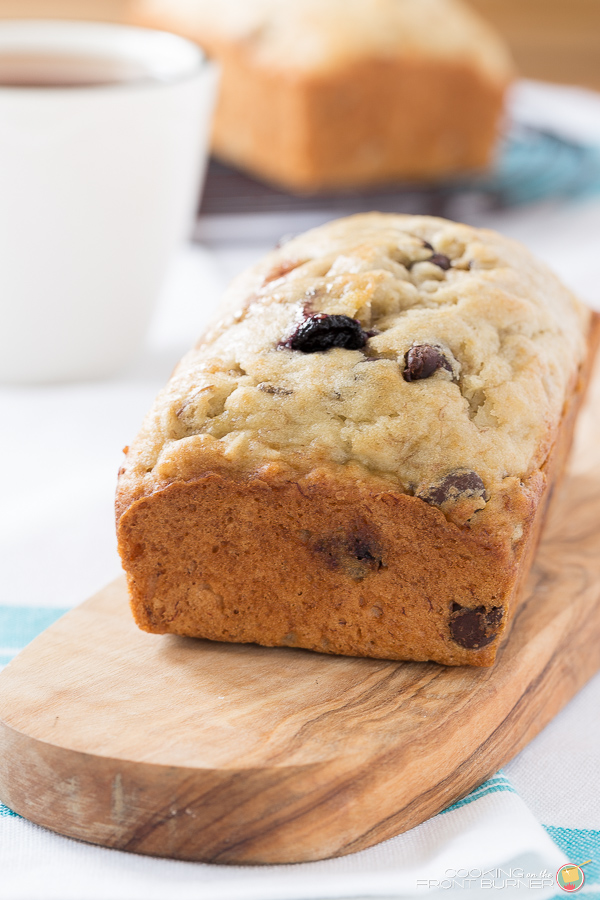 We happened to like ours with creamy butter – so good!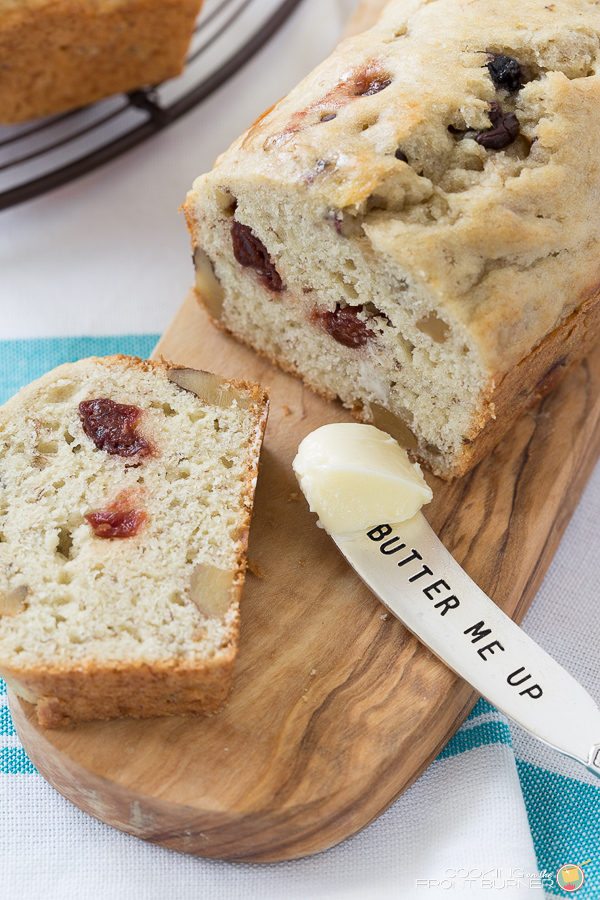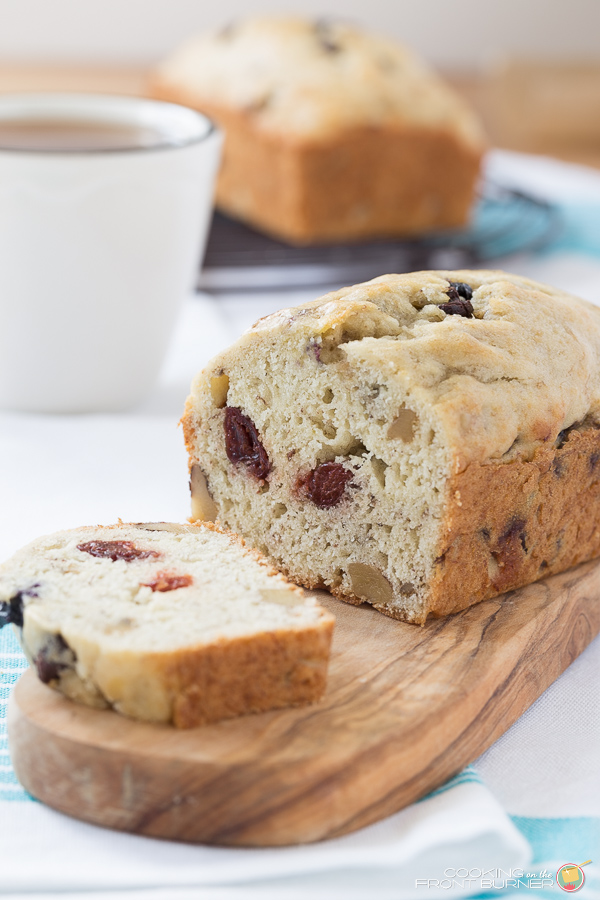 Another quick bread you might enjoy – Pumpkin Banana Bread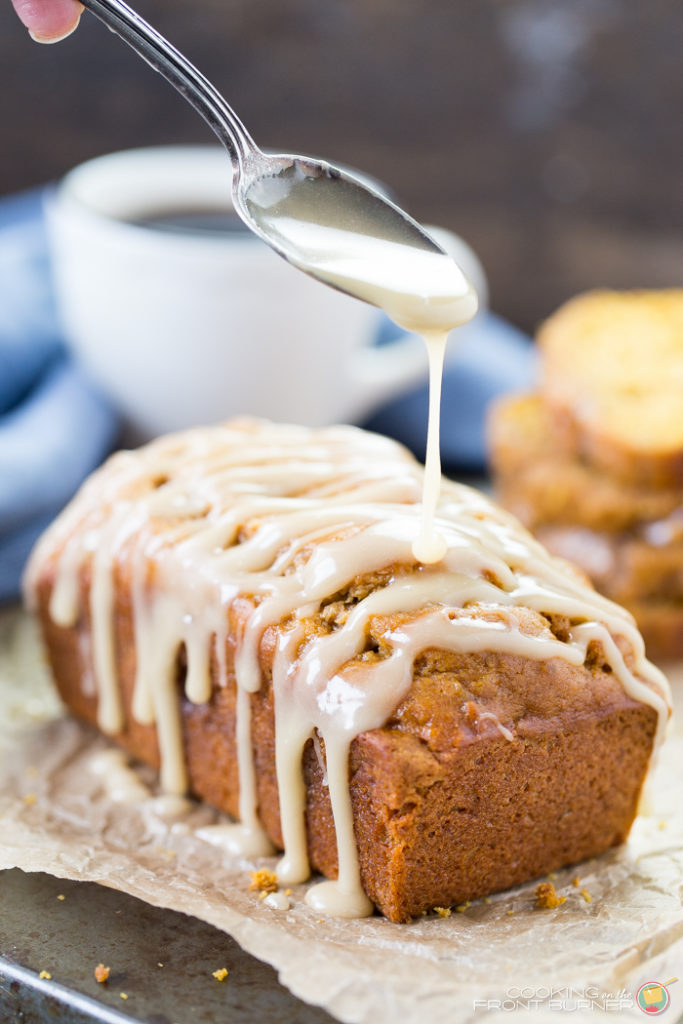 More sweet breads can be found here: