This post may contain affiliate links. For more information, please visit my disclosure page.
These Grilled Peaches with Honey are so easy to make and are a great way to end dinner.  Super easy to make and so delicious!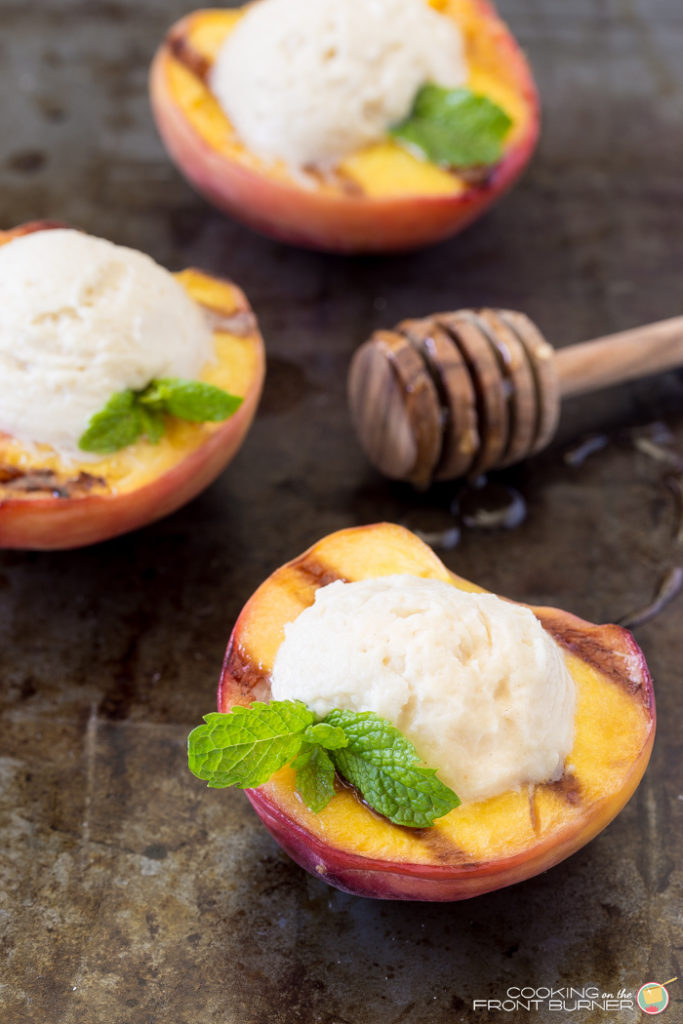 Whenever this time of summer rolls around, I start having an affair and the DIY Guy is totally fine with it!  Really … well – because my affair is with peaches (hmmm, not what you were expecting?)  🙂  I can't get enough of these juicy beauties and today's recipe, Grilled Peaches with Honey will be one you will fall in love with too!  It's a quick and easy dessert perfect for summer.
Earlier last week when I went to get some peaches my local Trader Joe's was out (insert a big sad face).  I was really getting excited to try this recipe so sadly I walked away but at least I was told I could come back in 2 days for the next shipment – whew (insert a big happy face).  I always go with what is tried and true and peaches from there have never disappointed me so I very seldom go to another store.  When I went back, I bought 2 boxes and quickly got started on this dessert.  In no time at all from start to finish, we were enjoying dessert in under 15 minutes.
The key to getting good grill marks is to get your gas or charcoal grill pretty hot and then place the peach on and DON'T move them.  It's kind of hard to not want to peek but if you keep picking them up, you'll end up with no grill marks at all.  I personally like the looks of them as it gives them a little character and that summery look.
These are best served warm so the creamy mascarpone filling can melt a bit on the peach and then drizzled with honey.  Since there are only the two of us at home, we did end up with leftovers that we ended up eating cold.  Those weren't too bad either.
And sadly, all love affairs must come to an end when peach season is over so be sure to get your fill now!
While you could just eat them like this…..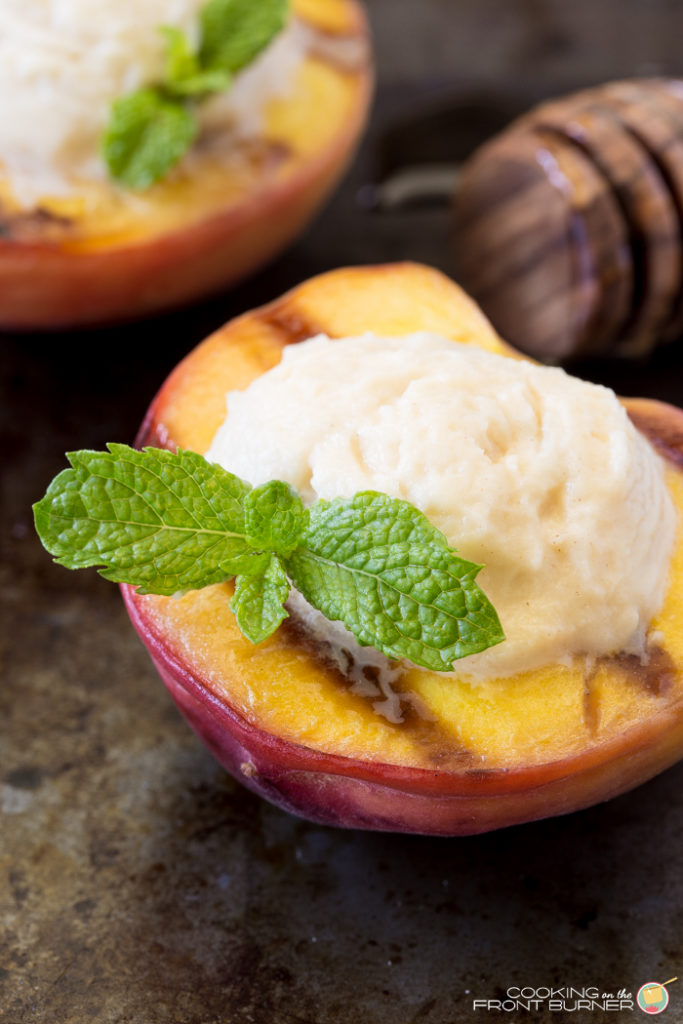 ….They are so good with a drizzle of honey!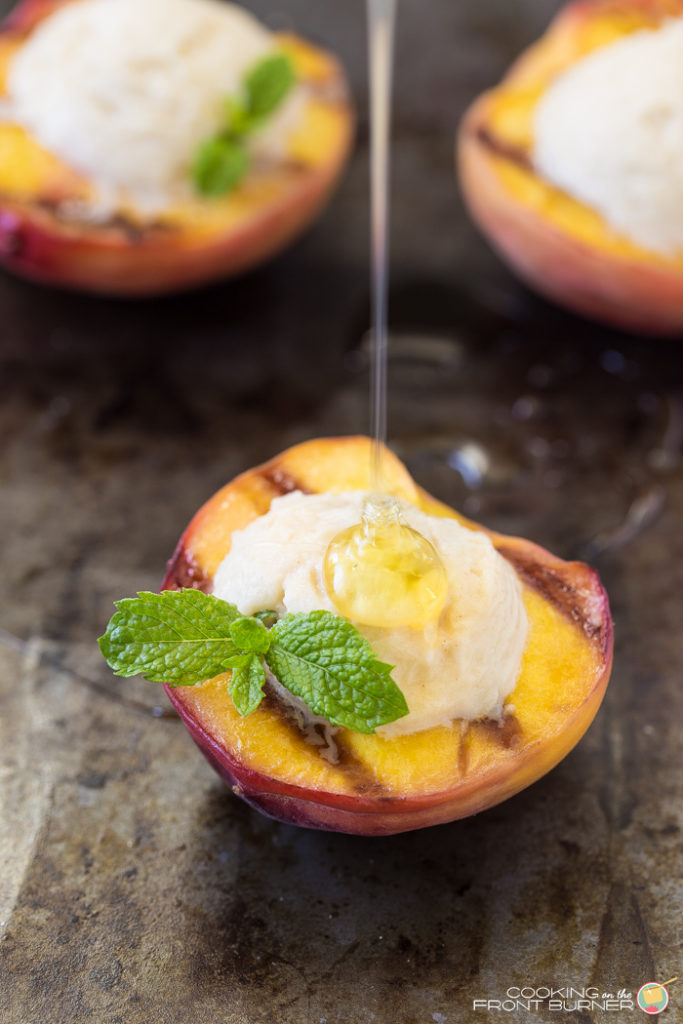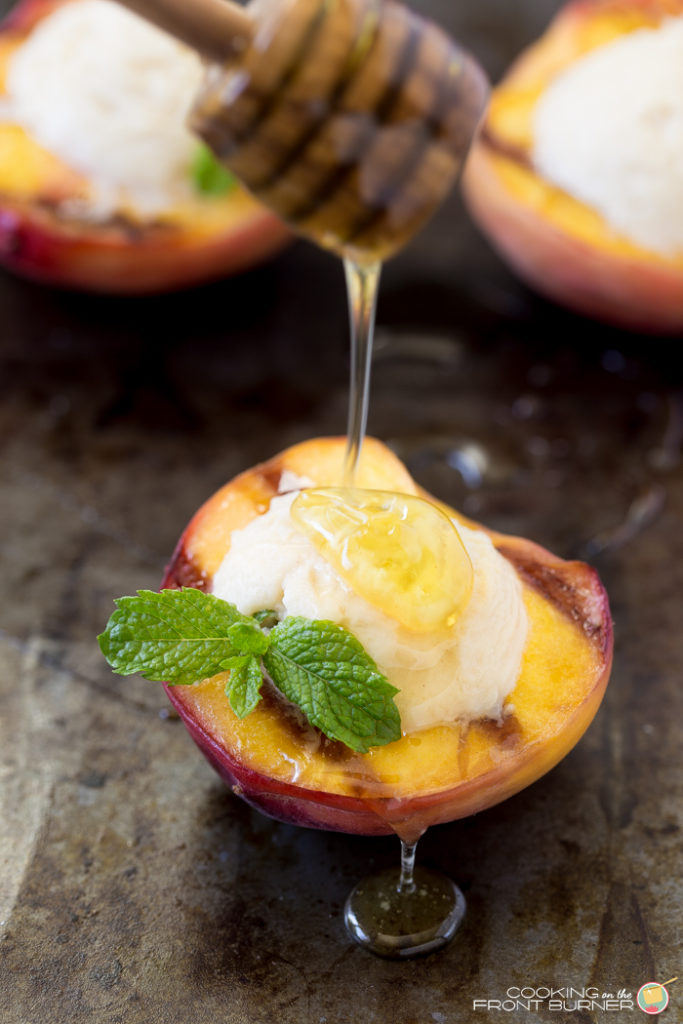 Grilled Peaches with Honey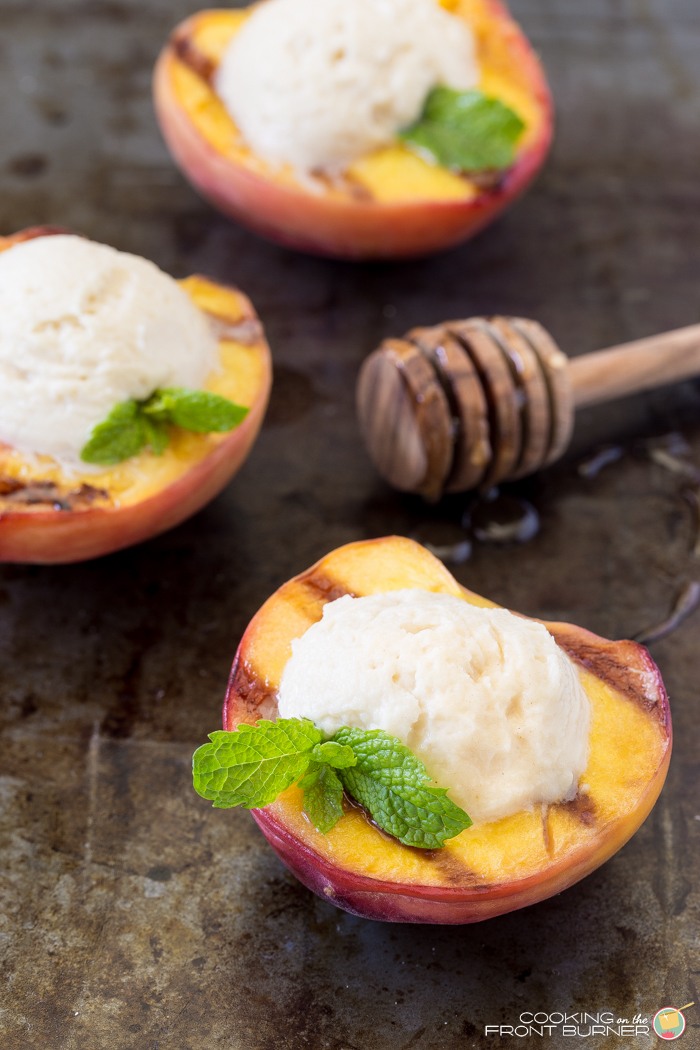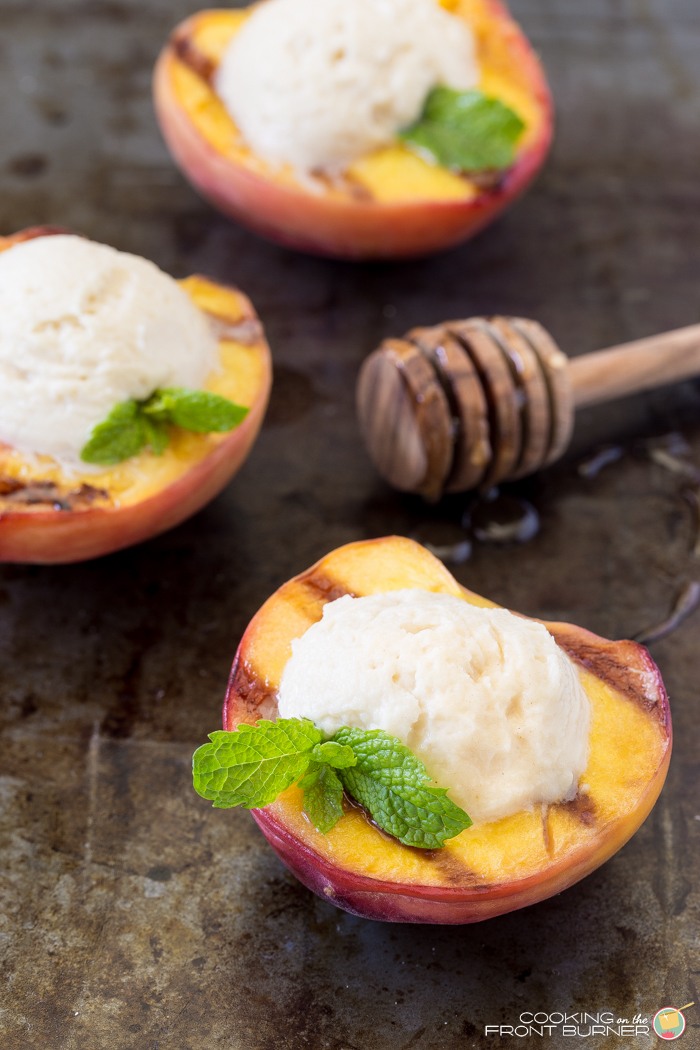 A quick and easy dessert that everyone will want to have a love affair with!
Ingredients
8 peaches cut in half (not too soft)
8 oz container of mascarpone cheese
1/2 cup powder sugar
1/2 teaspoon vanilla extract
1 tablespoon honey plus more for drizzle
1 tablespoon milk or heavy cream
1/4 teaspoon cinnamon
mint for garnish
coconut oil (or vegetable oil)
Directions
Preheat your grill to medium
Rub cut side of peach with a bit of melted coconut oil (or vegetable oil)
In a medium bowl beat the mascarpone with the powdered sugar, vanilla, 1 tablespoon honey, milk and cinnamon and beat until creamy and smooth
When grill is ready, use a paper towel to lightly rub some oil on grates, place peaches cut side down and cook for about 8 minutes until the tops seem a bit soft
Remove and top with a scoop of filling
Drizzle honey over top and garnish with mint if desired
Note: do not peek at peaches by lifting up - you want to get good grill marks. Also really soft or overripe peaches do not work well with this recipe
Other peach recipes you might enjoy: