Head to your local farmer's market for some fresh ingredients to make this Easy Carrot Ginger Soup.  It is so creamy and and full of flavor!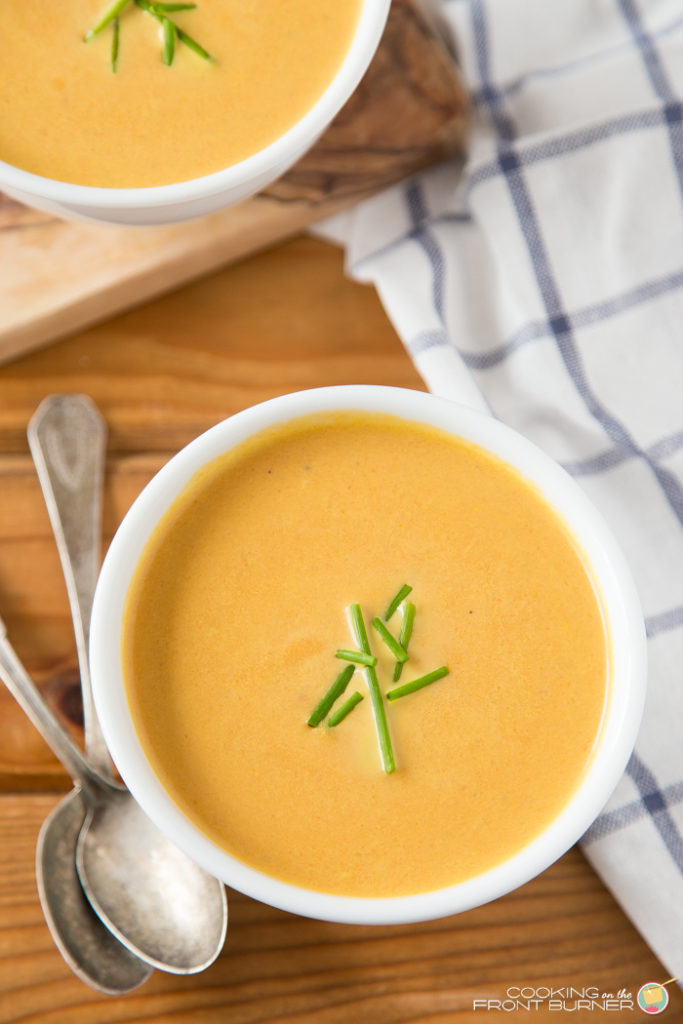 It's about that time of year where carrots are one of the first vegetables to make an appearance in the big garden show of spring.  So I'm excited to share this super Easy Carrot Ginger Soup.   You'll love how easy it is, the creamy texture and the wonderful flavors.  The fresh ginger pairs perfectly with the carrots and is also vegetarian.  I'm sure Bugs Bunny wouldn't mind having his carrots being used for this spring time soup 🙂
One of the reasons I created this recipe is that in 3 weeks I'm hosting a bridal shower for a friend's new daughter-in-law to be.  It's going to be a ladies lunch (no games) just good eats and conversation for about 12-14 people.  I love planning parties and I've really had fun these last few days finalizing  my menu, table setting, favors, etc.  We'll start the event with some cute mini appetizers, peach bellinis and sweet tea then move onto three courses.  First up will be this soup and glad that my official taste tester – the DIY Guy – gave it 2 thumbs up – he's even had it twice now.  From there we will move onto a spinach strawberry salad with the main meal being quiche and fresh fruit.  I'm also planning 3 mini desserts – my Lemon Supreme for one and two others that I need to figure out.  I'm not too worried and will get those chosen soon.
Since I'm a planner (or maybe a dork!), I've also done a mock up table setting and table food setting to make sure everything looks like what I've envisioned in my head.  I've also had fun running around town picking up some special items to go with my "Garden Glam" theme and I don't want to say too much now if case Sue is reading this!
Be sure to stop back later in May to see how it all came together!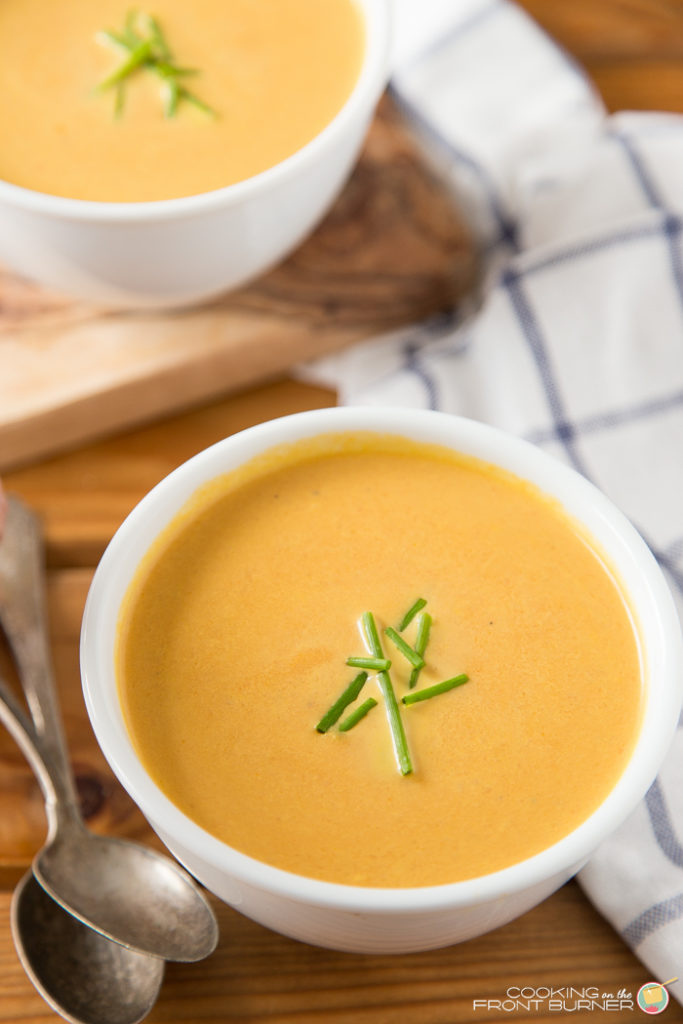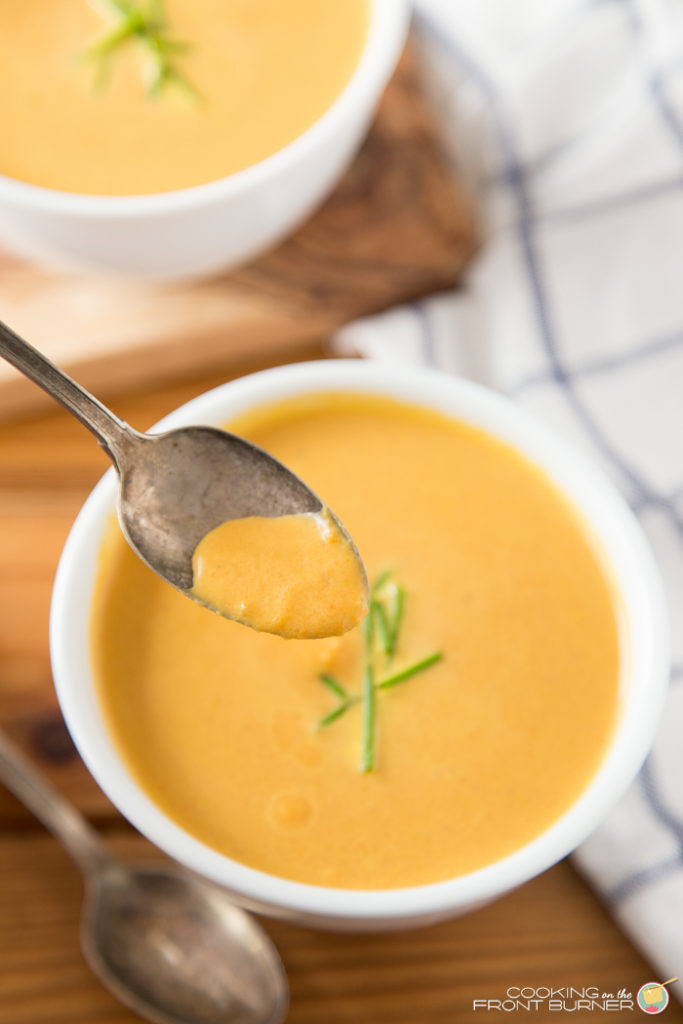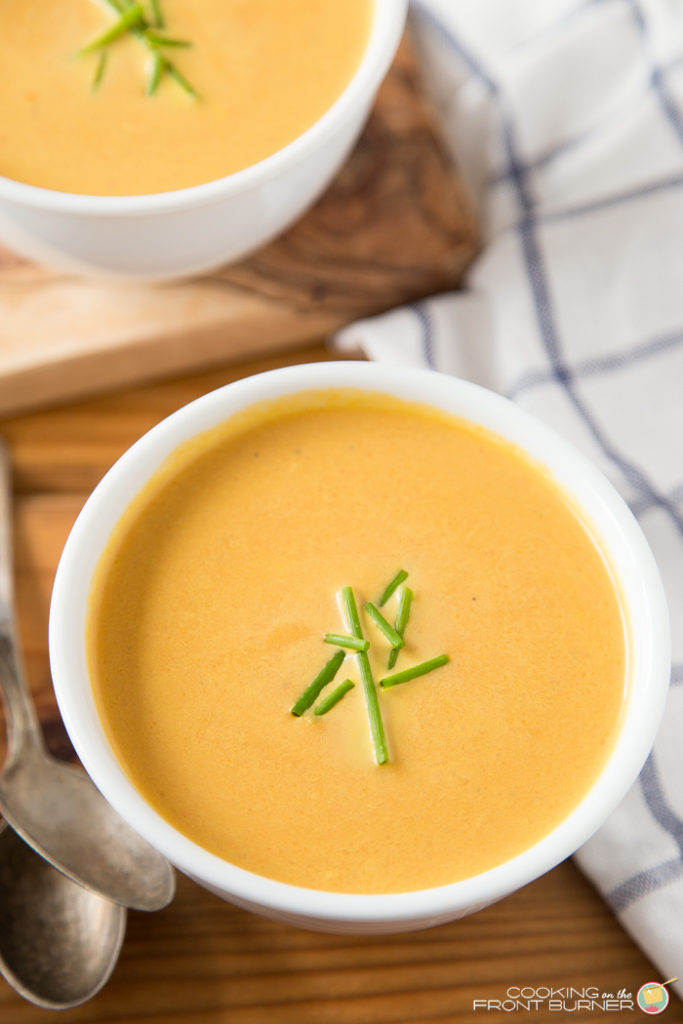 Carrot Ginger Soup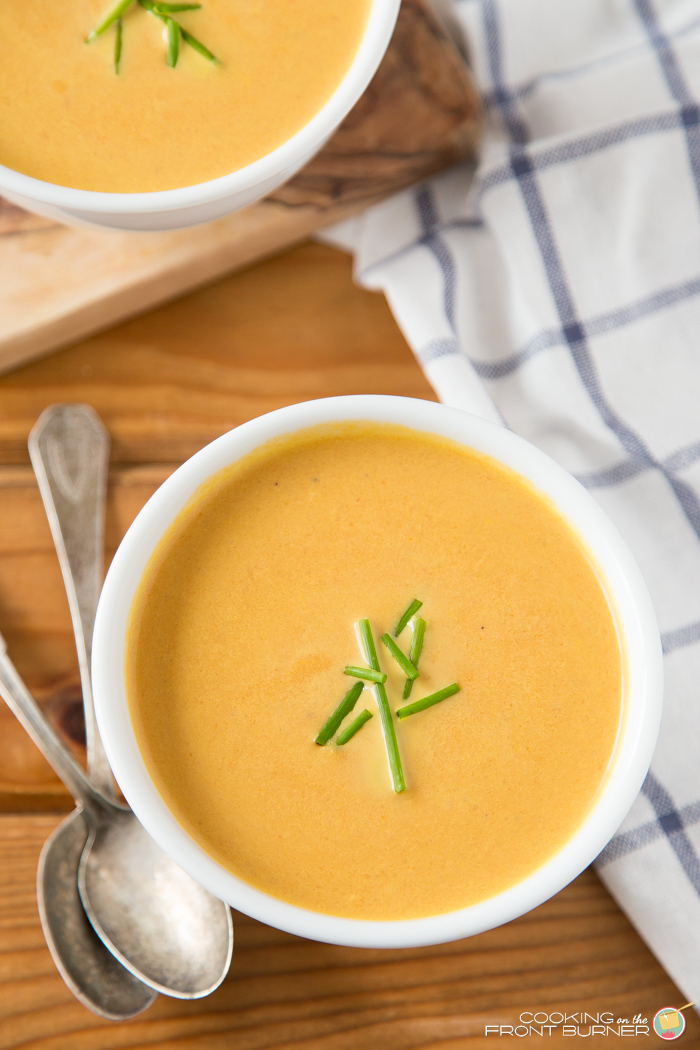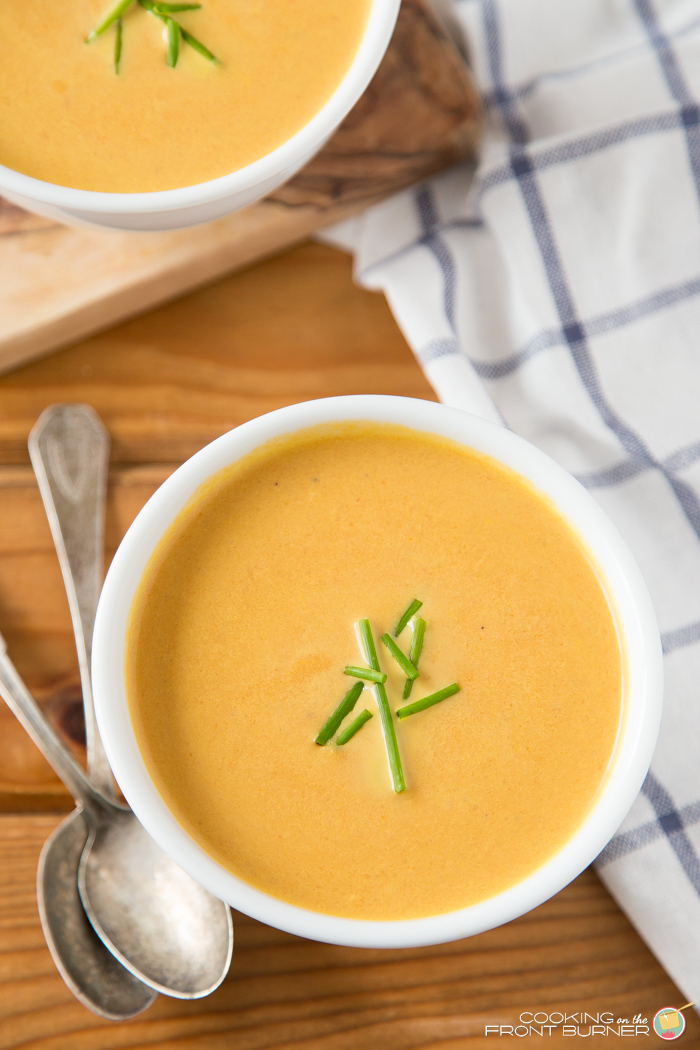 Sweet carrots and fresh ginger make this soup so special - so easy too!
Ingredients
2 tablespoons butter
2 tablespoons olive oil
2 tablespoons minced garlic
1 cup chopped onion
1 cup sliced celery
1 medium sweet potato chopped
3 tablespoons fresh minced ginger
1 1/2 lbs carrots sliced
1/2 teaspoon ground ginger
2 tablespoons honey
1/2 teaspoon salt (or more to taste)
1/2 teaspoon pepper (or more to taste)
6 cups vegetable stock
1 cup heavy cream
Directions
In a large pot melt the butter with the olive oil over medium heat
Add the carrots, onion, celery and sweet potato and saute for 5 minutes stirring about once a minute
Add the garlic and ginger and saute for an additional 5 minutes stirring about once a minute
Add the vegetable stock, bring to boil, reduce to simmer, and cover for about 40 minutes until carrots are tender then remove from heat
Using an immersion blender, blend until smooth
Add 1 cup heavy cream, honey, ground ginger, salt and pepper (I heat the cream in a microwave for a minute before adding so soup doesn't cool down)
Taste and adjust seasonings as desired
Top with chives and/or a drizzle of honey (optional)
Recipe Notes