Need a last minute appetizer?  This Southwest Cheese Ball is always a hit and easy to make.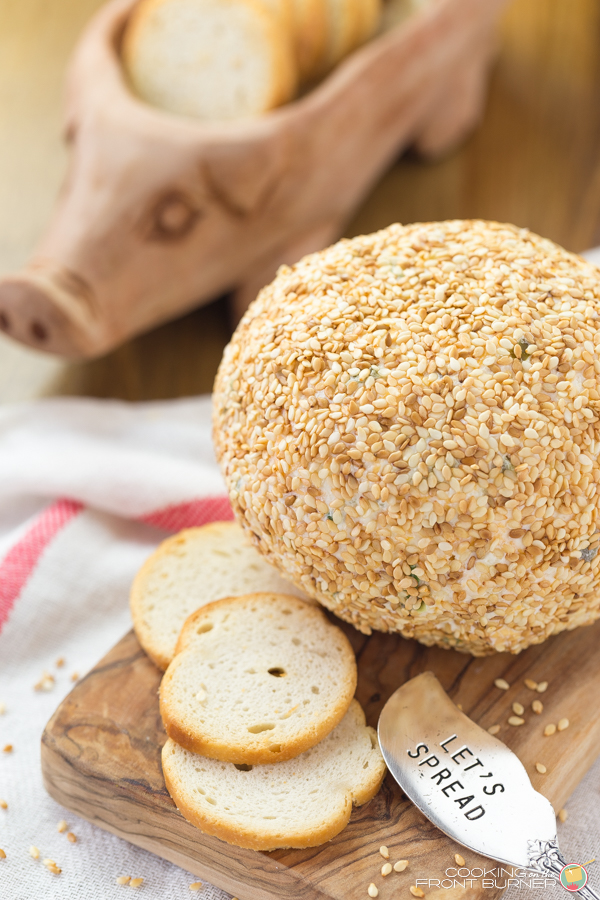 Are you feeling a bit withdrawn from watching football and munching on some appetizers?  Yes, sadly for some, football season is and I think there is only bowling on TV on Sunday afternoons or re-runs of Pirates of the Caribbean, probably some chick flicks and or course, there is always HGTV.  Or in my case, I'm probably watching reruns of Law & Order SVU for the umpteenth time!  (The DIY Guy always jokes that maybe it will turn out different this time.)  Well, even though you might not be munching much on Sunday afternoons, you may have an occasion where you need to bring an appetizer somewhere.  That is why I'm sharing this Southwest Cheese Ball.   In fact, we did have a place where I needed to bring an appetizer and….
unfortunately I forgot it at home!  This past weekend we were invited to some friends cabin about 4 hours away in "up-north" Minnesota.  There were 4 couples and we were all bringing food to share.  I knew I wanted to bring a salad and a quick appetizer so I whipped up this cheese ball.  I wrote down a list of what I needed to put in the car and even checked it off before we left.  Then when I went to pull it out on Saturday, it was nowhere to be found – oh well!  As you can imagine, we had more than enough food anyway but I was disappointed I forgot.  We had a great weekend just hanging out, going to the local bar, playing some pull tabs, shopping and of course – eating!  It was nice to get out of town for a bit to break up the winter.
We have been enjoying this cheese ball at home the last couple of days.  Hopefully next time, it will make it to its destination!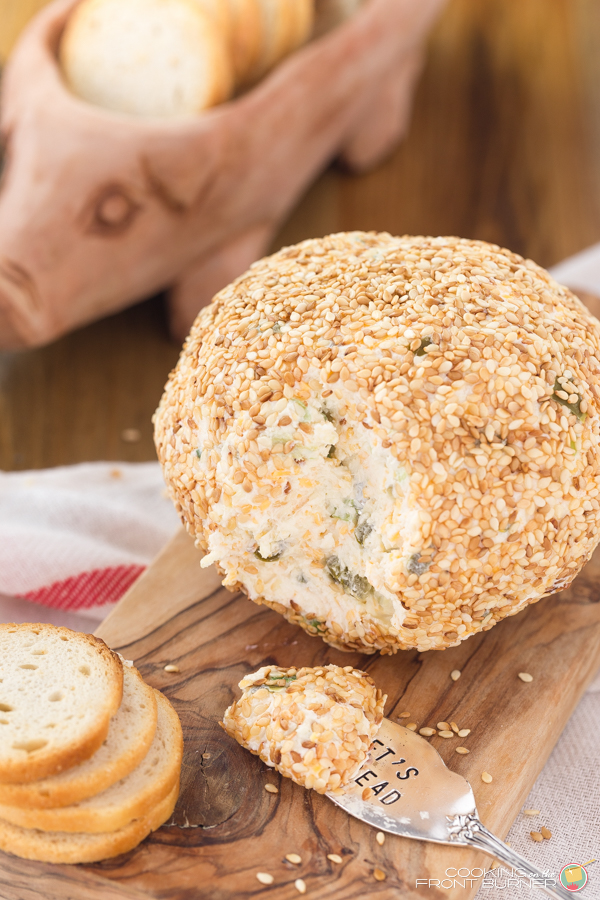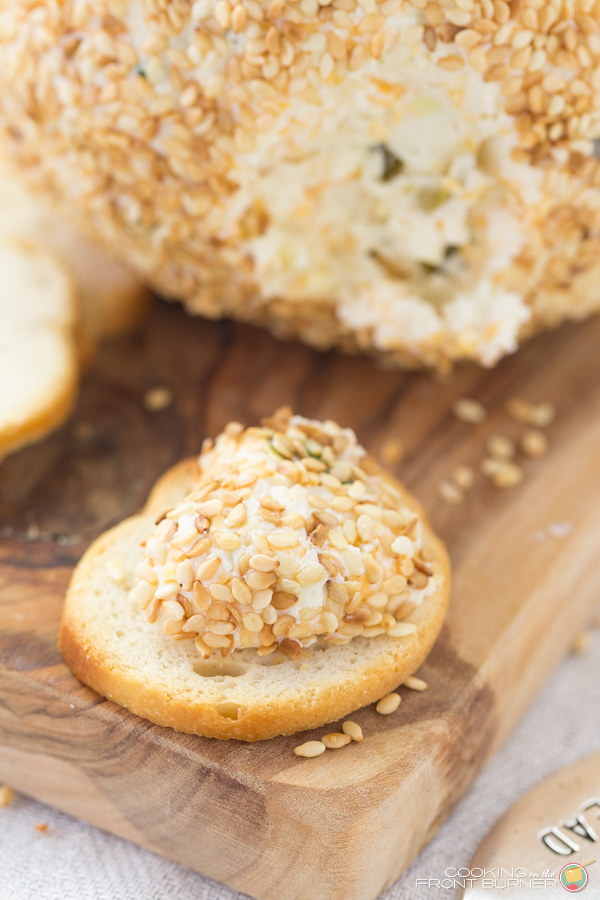 Southwest Cheese Ball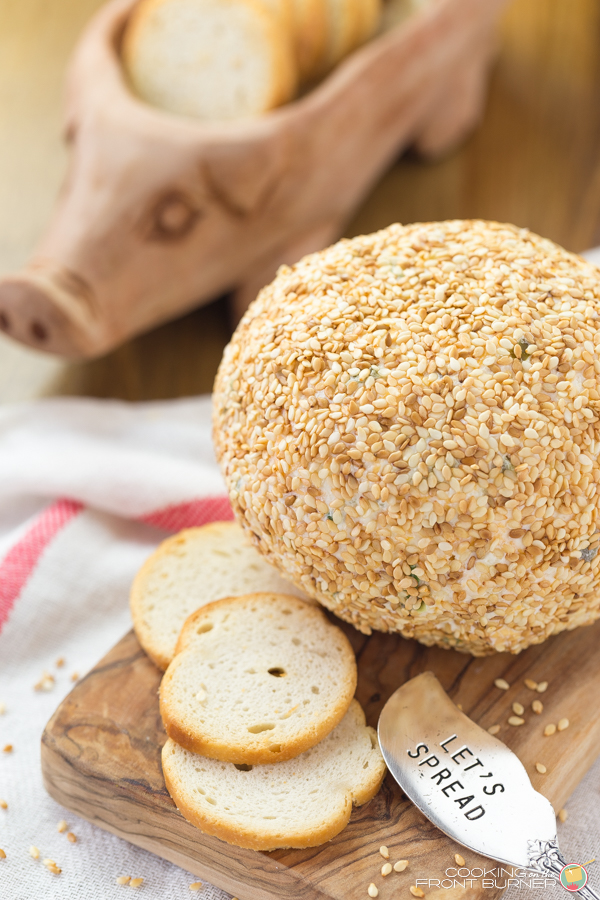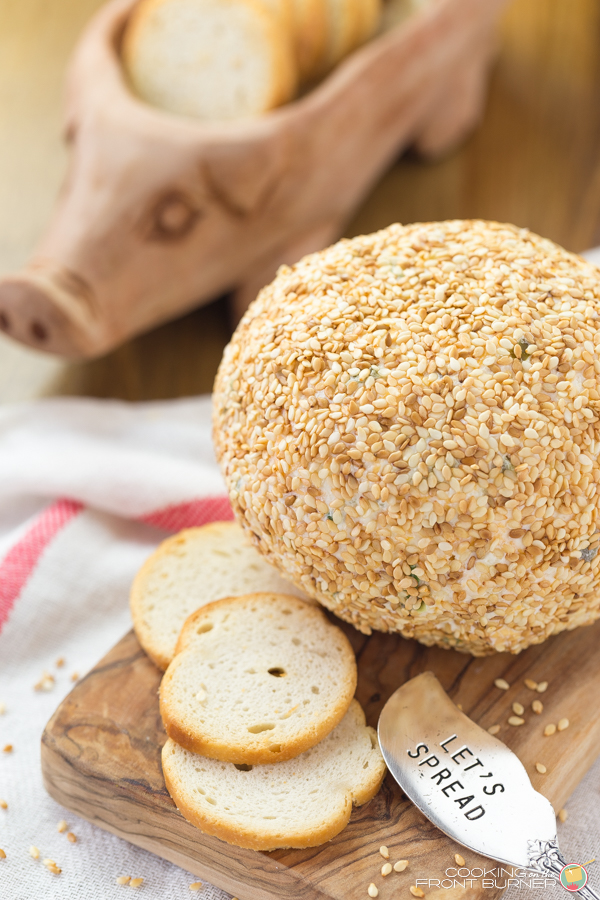 This cheese ball is always a hit and disappears quick!
Ingredients
8 oz. cream cheese, room temperature (1/3 less fat)
1 cup prepared Mexican cheese blend (finely grated)
3 tablespoons butter, room temperature
1 tablespoon milk
1/2 teaspoon Worcestershire sauce
2 tablespoons green onion, thinly sliced
3 tablespoons pickled canned jalapeno peppers, finely chopped
1/2 cup toasted sesame seeds
Directions
In a medium bowl beat the cream cheese, Mexican cheese and butter until well mixed.
Then beat in the milk and Worcestershire sauce until fully combined.
On low speed beat in green onions and jalapeno peppers to combine.
Place mixture in a sealed container in a refrigerator for a minimum of 3-4 hours
In a small saucepan, add the sesame seeds over medium heat and stir occasionally until the seeds turn a golden brown - cool a bit then place on wax paper
Shape the mixture into a ball. Roll ball in sesame seeds - let sit about 15 minutes before serving.
Serve with your favorite crackers
Recipe Notes