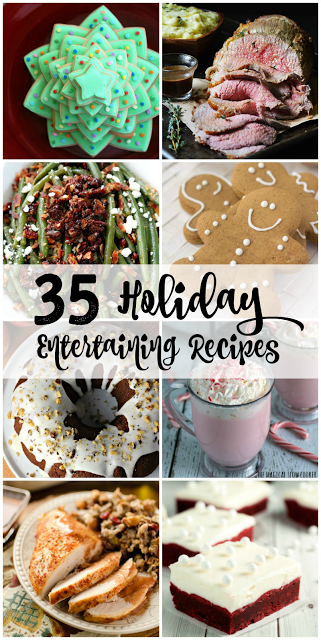 AND!!!!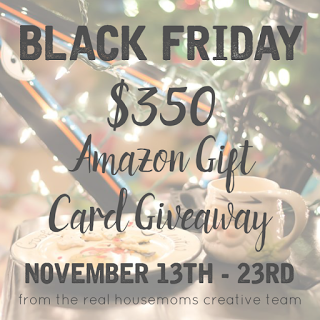 A double whammy today – some great holiday recipes and a giveaway! Are you making a list and getting ready to check it twice? Need a little extra spending money (who doesn't, right?) Just in time to kick off some holiday shopping, we have a $350 Amazon Gift Card giveaway that I'm sure would come in real handy. I tend to do a lot of my shopping on Amazon – it's easy peasy, no fighting the crowds and if it snows, who cares! And, hey, if you want to do some self-gifting, I won't tell anyone 🙂
The giveaway is being hosted by Real Housemoms creative team where I've had the pleasure of being a member for this past year along with some other talented contributors. Aubrey's blog is a one stop shop for recipes, crafts, gift ideas, cleaning, health, fitness, etc…. well you get the idea! It's definitely a site you will want to have book marked and visit frequently.
Besides the giveaway, we have 35 recipes for your holiday entertaining. I've already seen a bunch I wanted to try. It's the most wonderful time of the year (for eating!)
The giveaway runs from Nov 13 at 12am to Nov 23 at 12am.
The giveaway is open to US + Canada. Must be 18 years or older to
enter. Winner must confirm prize receipt via response to the prize
notification email within 48 hours or a new winner will be chosen. Any
entries deemed to be from a "giveaway account" or a "fake profile" will
be disqualified. Amazon is in no way affiliated with this giveaway.
Good luck!
Give Away over