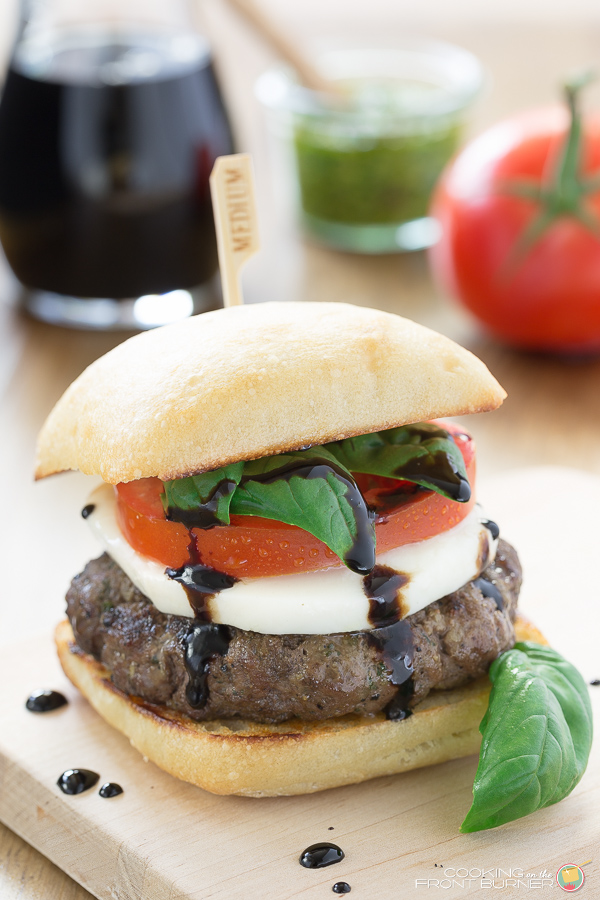 Cheezeborger cheezeborger, no coke, Pepsi! Today's June 12th so that means your #12 bloggers are coming to you with this month's recipe selection of BURGERS! Oh my gosh, you are going to flip (as in a burger on a grill) when you see what the gals have cooked up for you this month! And just in time for summer, you'll find a variety of burgers to please every palate!
I was really excited to create a new burger for us and as you may have noticed recently, I love anything caprese so it was a no brainer for me to try my hand at a burger. And not to brag (ok, maybe a little, these were fantastic). The DIY Guy loved them.
Oh and here is a fun fact about me – almost every Friday I have a cheeseburger, fries and diet coke for lunch…. it is my favorite meal!
Caprese Burger with Balsamic Glaze
10 MINUTES
ABOUT 10 MINUTES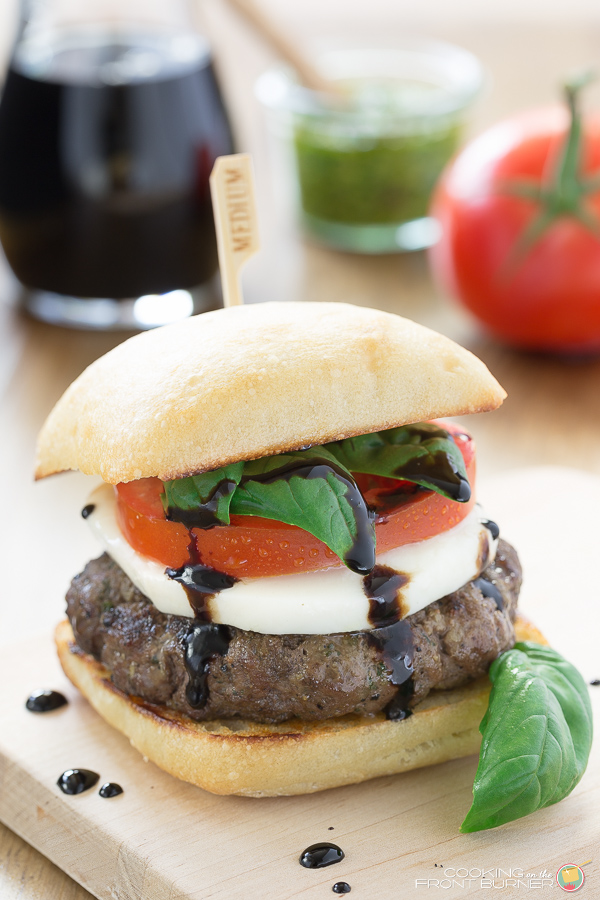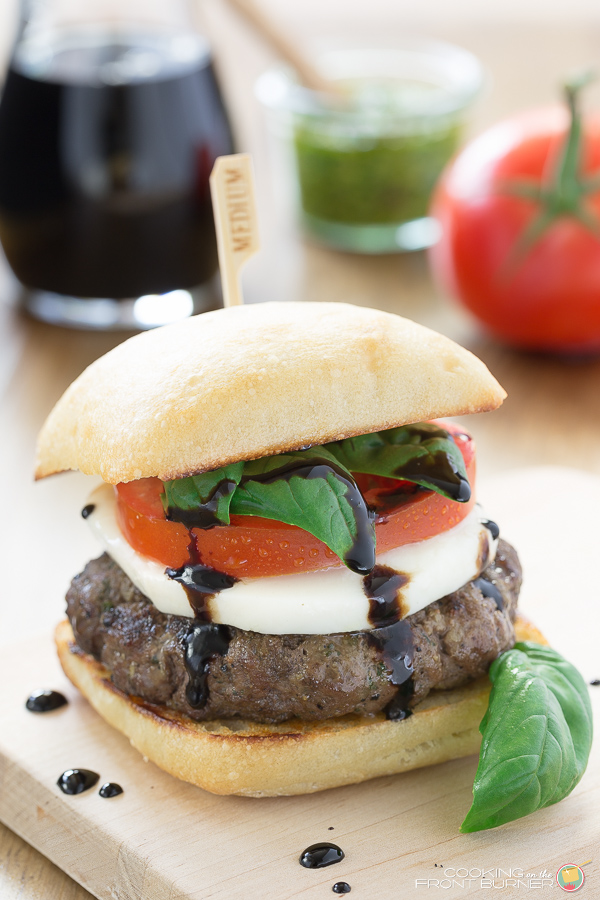 A perfectly grilled pesto burger topped with a juice tomato, fresh mozzarella, fresh basil and a drizzle of balsamic vinegar!
Ingredients
1

lb ground beef (I used 85/15)

2

tablespoons pesto

Salt

Pepper

Tomatoes; cut into 1/4" slices

Fresh Mozzarella; cut into 1/4" slices

Fresh Basil leaves

3

Ciabatta Buns

Balsamic Glaze (I got mine at Trader Joe's)
Instructions
Mix the pesto with ground beef and season with salt/pepper as desired
Shape into 3 patties (or 4 if smaller desired)
Cook burgers your favorite method (we used our gas grill)
Cut buns in half and brush with some olive oil
Toast on grill until light brown on cut side
When burgers are done (about 5 minutes on each side for medium), place on bottom half of bun, top with mozzarella cheese, tomato, a few basil leaves and drizzle with glaze ending with bun top
Serve immediately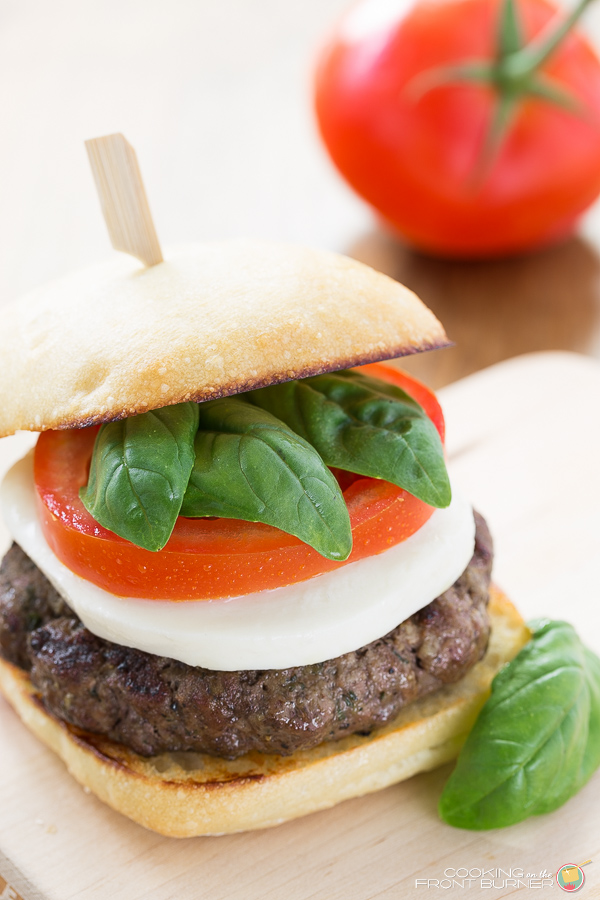 Now onto what the other gals have come up with. Hope you find one to your liking!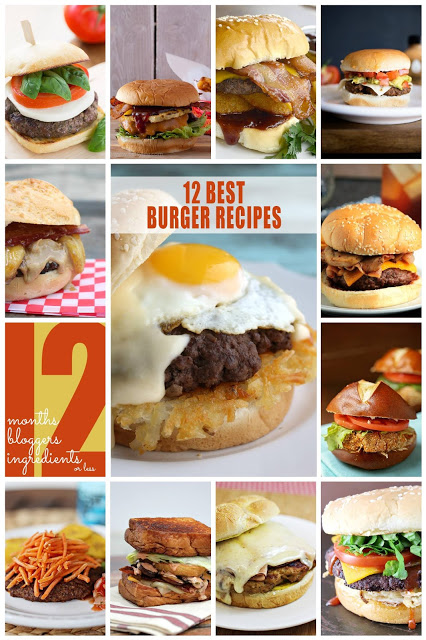 You might want to follow along with my I Heart Burger Board