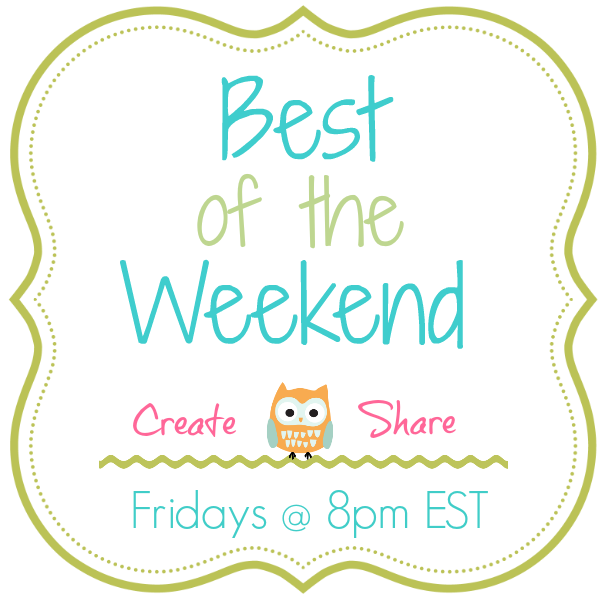 Stay Connected with Cooking on the Front Burner
Happy Friday! I'm slowly getting back in the groove after being gone on vacation. There's nothing like being in the sun, relaxing and spending time with good friends. It's good for what ails you especially when the escape is to Mexico and getting out of the midwest. I'm back to reality now and glad to be back full swing with BOTW. On the co-host hunt, I'm happy to announce we have selected two new gals who will be starting with us next week. Thanks to everyone who applied – we were blown away with the response and you made it tough for us.

Next week we will be welcoming Amy from
Ms. Toody Goo Shoes
and Ginnie from
Hello Little Home
.
Amy has been blogging since March 2013 where she blogs about her humorous days, adventures in NYC and her kitchen and life with a teenager. She had a lengthy background in the TV industry before turning blogger to share her passion for food, home, garden and travel. Welcome Amy!
Ginnie lives in
NYC and love to write about some of her favorite things: food, DIY,
interior design, fashion, beauty, and more! When not blogging, she enjoys exploring New York, hanging out with friends, and enjoying
a glass (or two!) of wine. Welcome Ginnie!

Since I was really not cooking this week (you may have noticed), I really need some inspiration so hit me with your best shot!
The most viewed link last week was from
This Mama Loves
with these cake mix cookies.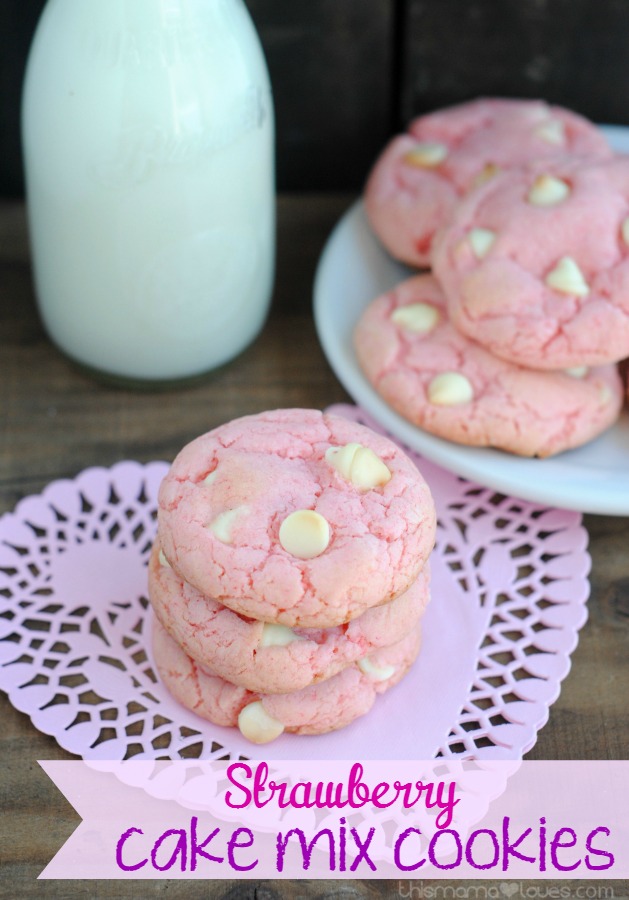 I had fun looking at all the sweet Valentine treats from last week's party. Here are a few of my favorites!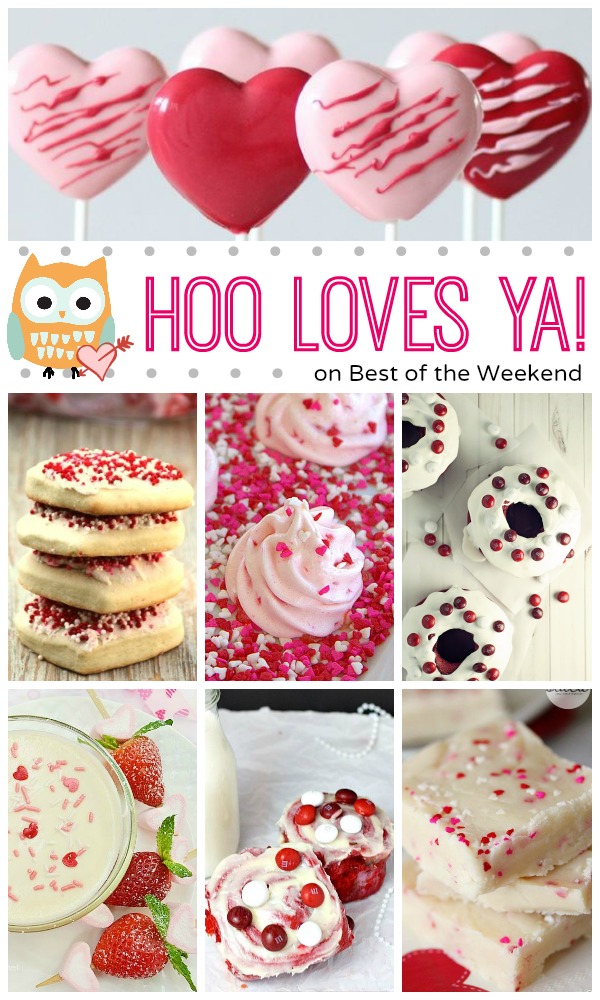 Thanks for joining us and have a great weekend!!
Features from this week's party will be on our new party board – we hope you will follow along!
Follow Cindy's board Best of the Weekend Features! on Pinterest.