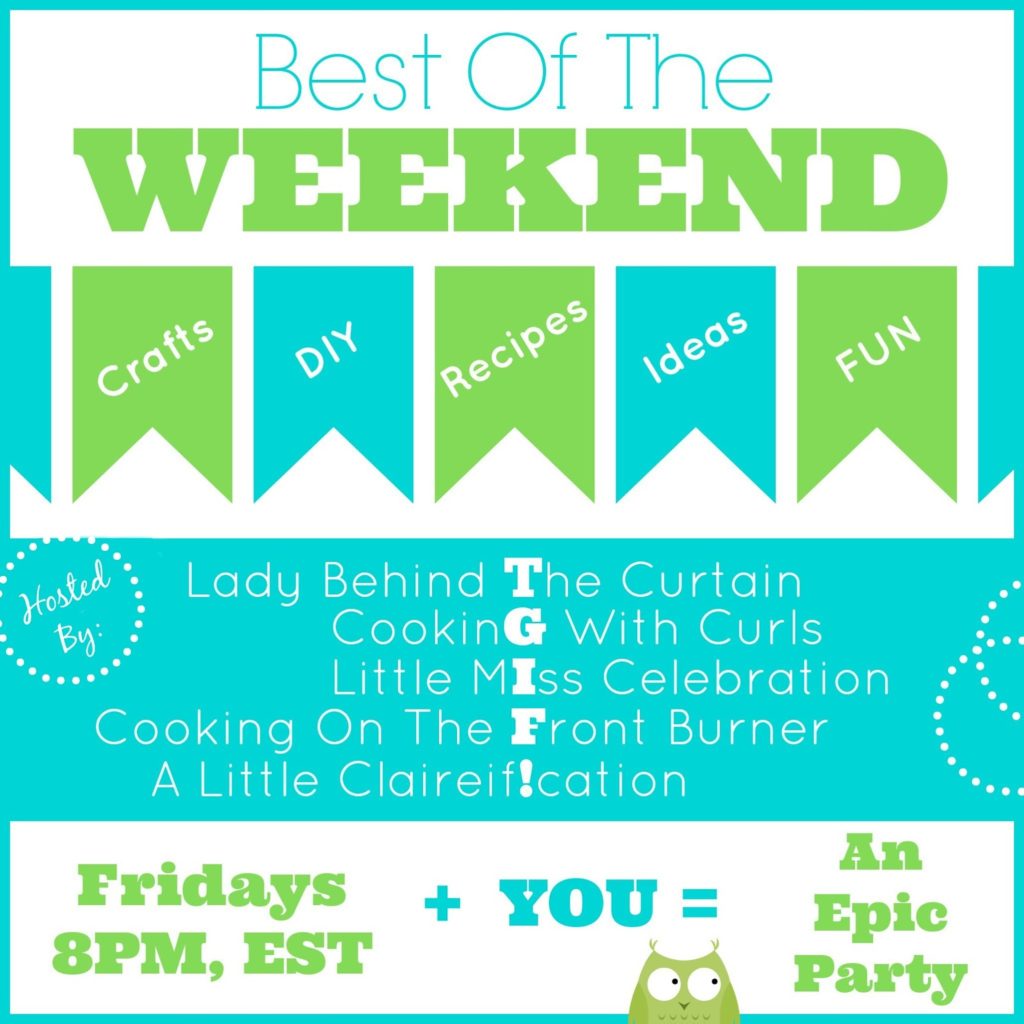 Welcome to Best of the Weekend where you will find some of the best recipes and crafts around blog land! Glad you could step away from your trick or treaters to link up with us! Hope you enjoy the rest of your weekend and be sure to turn your clocks back an hour (though not my AZ friends!) and get that extra hour of sleep! I'm looking forward to that…
As a reminder, all five hosts have their own features – be sure to stop by to see them all!
Hosts:
I don't use my crock pot (or do you say slow cooker?) nearly enough but this past week, we had some great recipes that I need to check out!