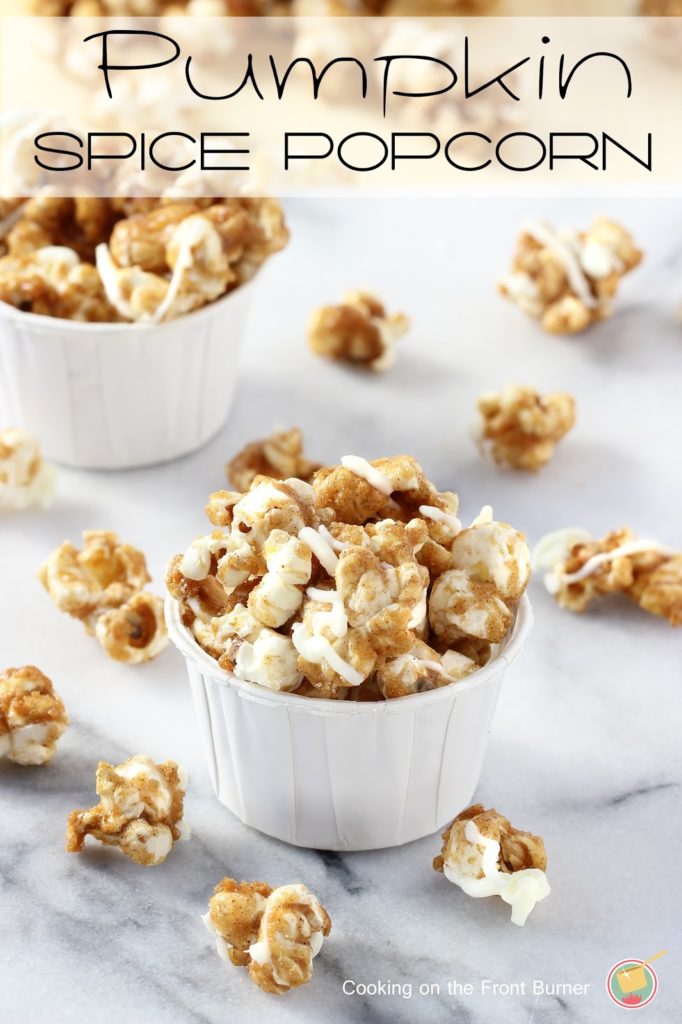 I have a confession, I'm kind of addicted to popcorn. Even a whiff of it makes me want to have a bowl. I'm normally just a plain jane person (salt and maybe a little butter) but today I'm sharing a version that is perfect for fall and will satisfy your sweet tooth – Pumpkin Spice Popcorn. Bonus it is drizzled with white chocolate!
This weekend I really got my fill – Friday the DIY Guy and I went to lunch at a local pub and snacked on their popcorn, then Saturday night we went out to dinner with some friends at a different pub with popcorn then finally today we went to see Gone Girl at the theater and well, you know I'm definitely not skipping popcorn at the movies. The entire lobby has that wonderful aroma when you walk in the door! And no worries, no spoilers on the movie!
Pumpkin Spice Popcorn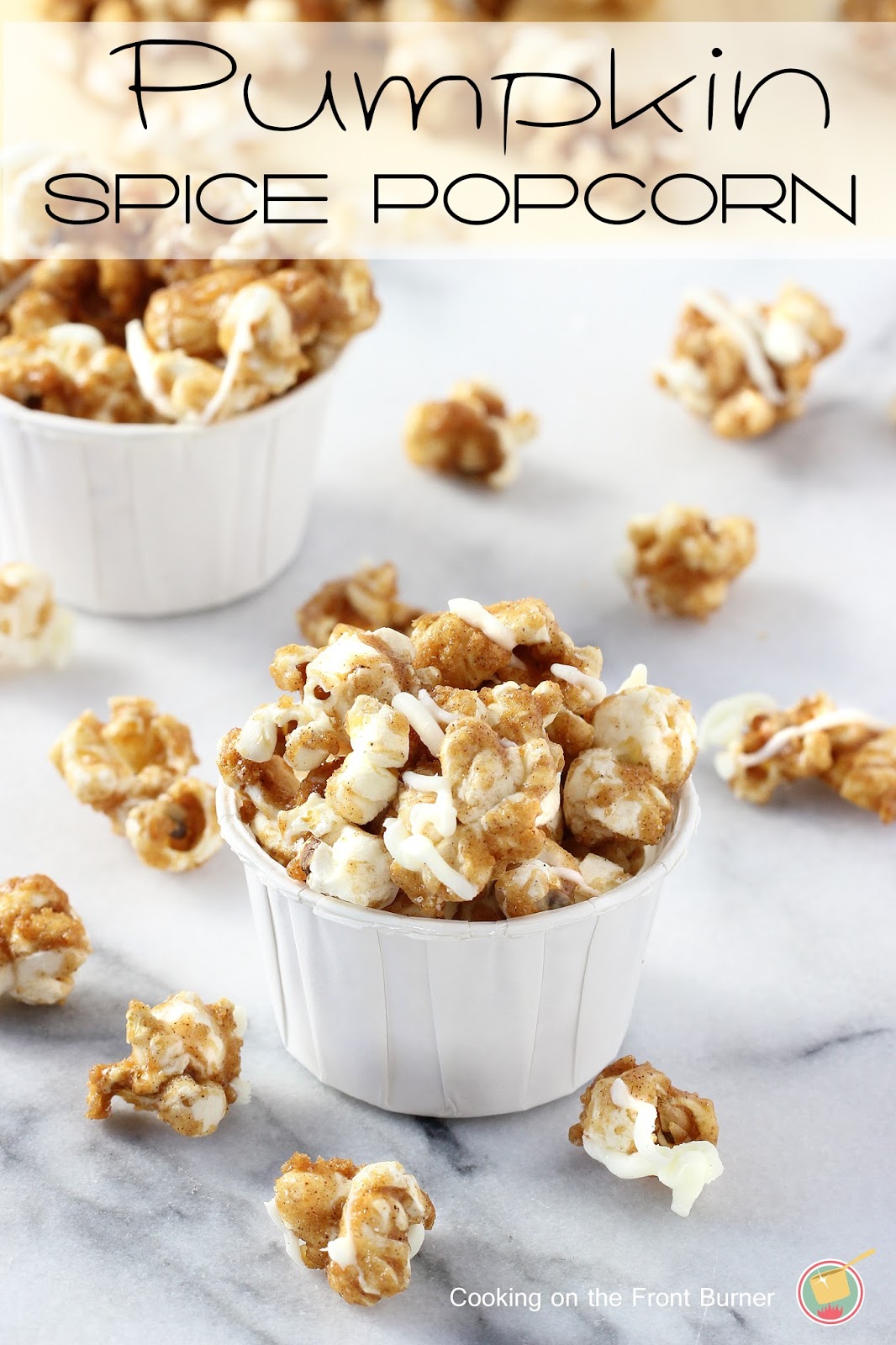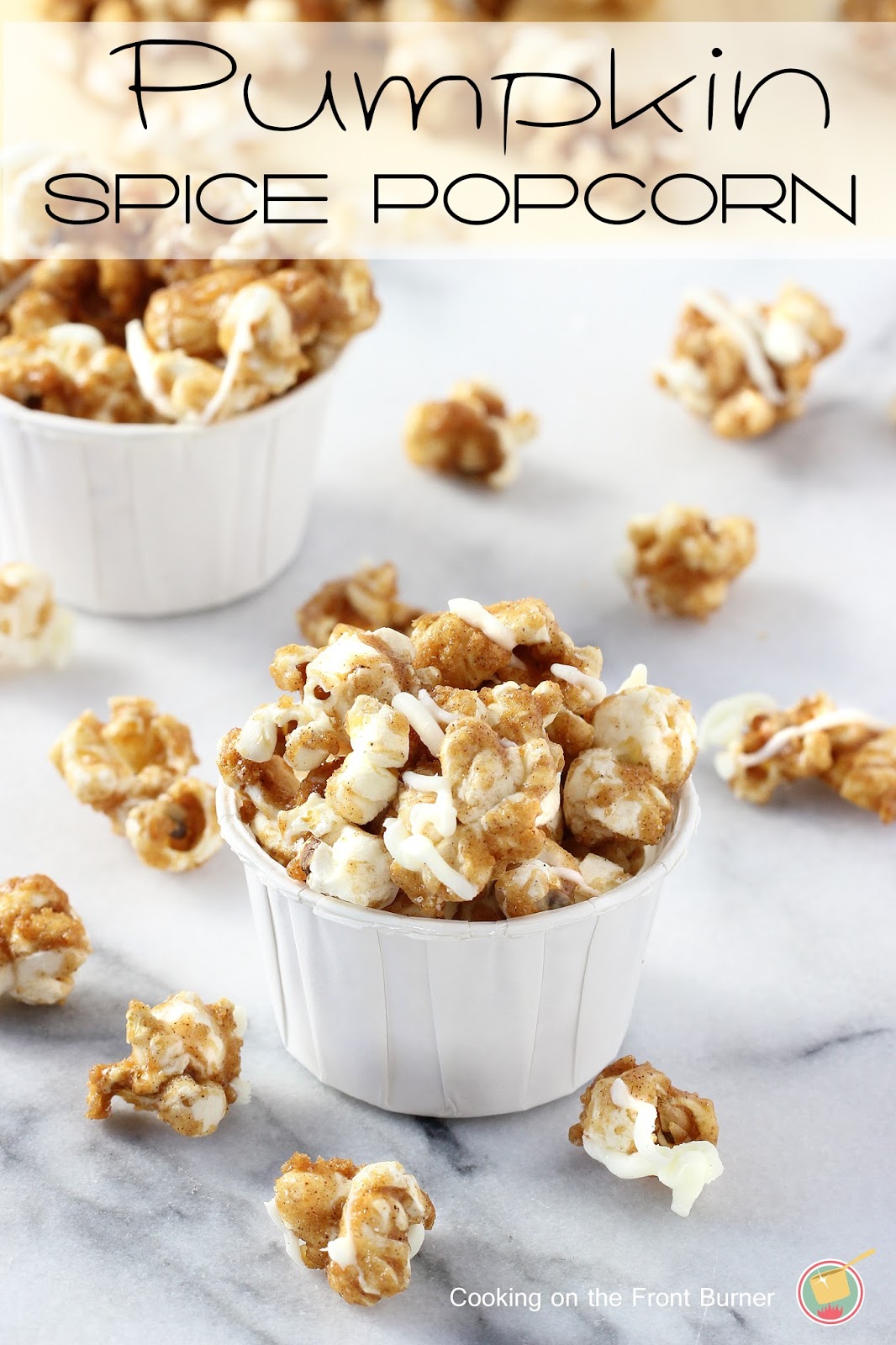 Delicious caramelized popcorn made with pumpkin spice and drizzled with chocolate
Ingredients
1/2

cup unpopped poprcorn (popped and unpopped kernals removed)

1/2

cup unsalted butter

1/4

cup light corn syrup

1/2

cup light brown sugar (packed)

1/2

cup sugar

1/2

teaspoon kosher salt

2

teaspoon pumpkin pie spice

1/4

teaspoon baking soda

1/2

teaspoon vanilla

1/3

cup white chocolate chips

1

tablespoon shortening
Instructions
Place the popped popcorn in a large bowl and set aside. Preheat your oven to 250 degrees F.
In a medium saucepan, melt the butter over medium heat then add in corn syrup, brown sugar, sugar, salt and spice. Turn the heat to med-high and bring to boil - stirring constantly. When mixture boils, let it boil for 5 minutes but stop stirring.
Remove from heat and add baking soda and extract. Pour caramel over popcorn and toss with big spoons.
Spread the popcorn on a large baking sheet that has been lined with parchment paper. Bake for 60 minutes and stir every 15 minutes. Remove from oven and cool completely.
Melt chips with shortening then drizzle over cooled popcorn and let set up - break apart if needed.
Am I alone or are there any other popcorn lovers out there??? Do you like sweet or savory?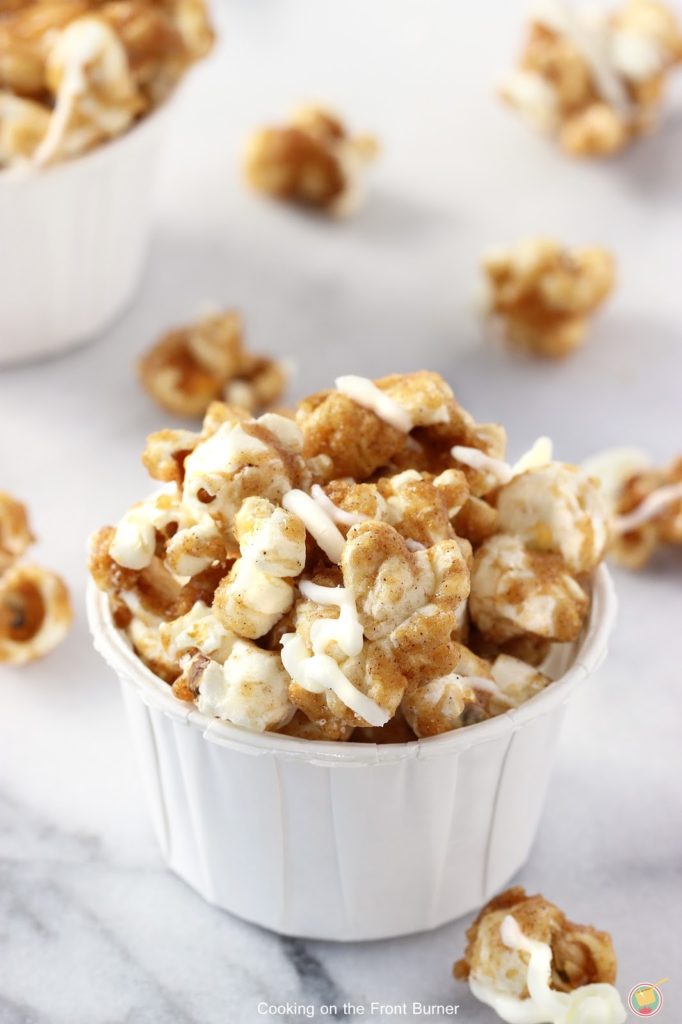 So go rent yourself a movie and make a batch to enjoy!