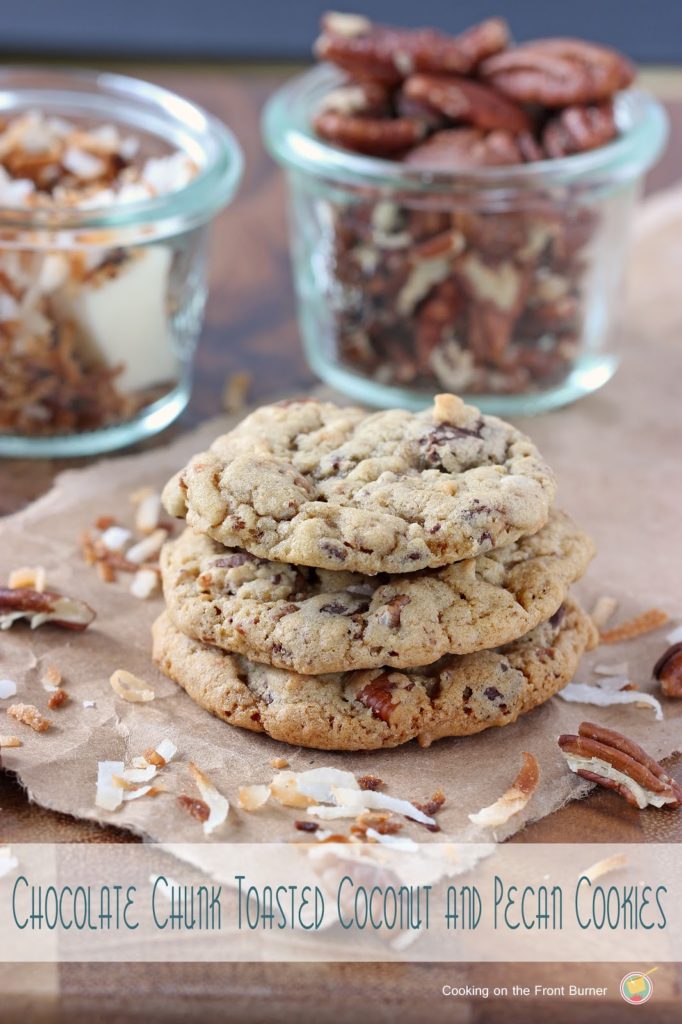 We love our cookies around here – well I like to bake and the DIY Guys likes to eat them (though I'm known to eat a couple!) So today you can thank him for these
Chocolate Chunk Toasted Coconut and Pecan Cookies.
We've
he has been a kick lately to use up what's in our pantry, freezer and refrigerator. I
tend
to forget what I have and buy more of the same things. I really need a better system of keeping track… if you have one, let me know! So one day he finds a bag of opened flaked coconut – it's kind of on its last leg. By itself it wouldn't be great but toasted – hmmmm, yes, that was the solution!
When I do bake, he also knows he can bring treats into his co-workers. So the majority of these went on their merry way to work and away from me!
Chocolate Chunk Toasted Coconut Cookies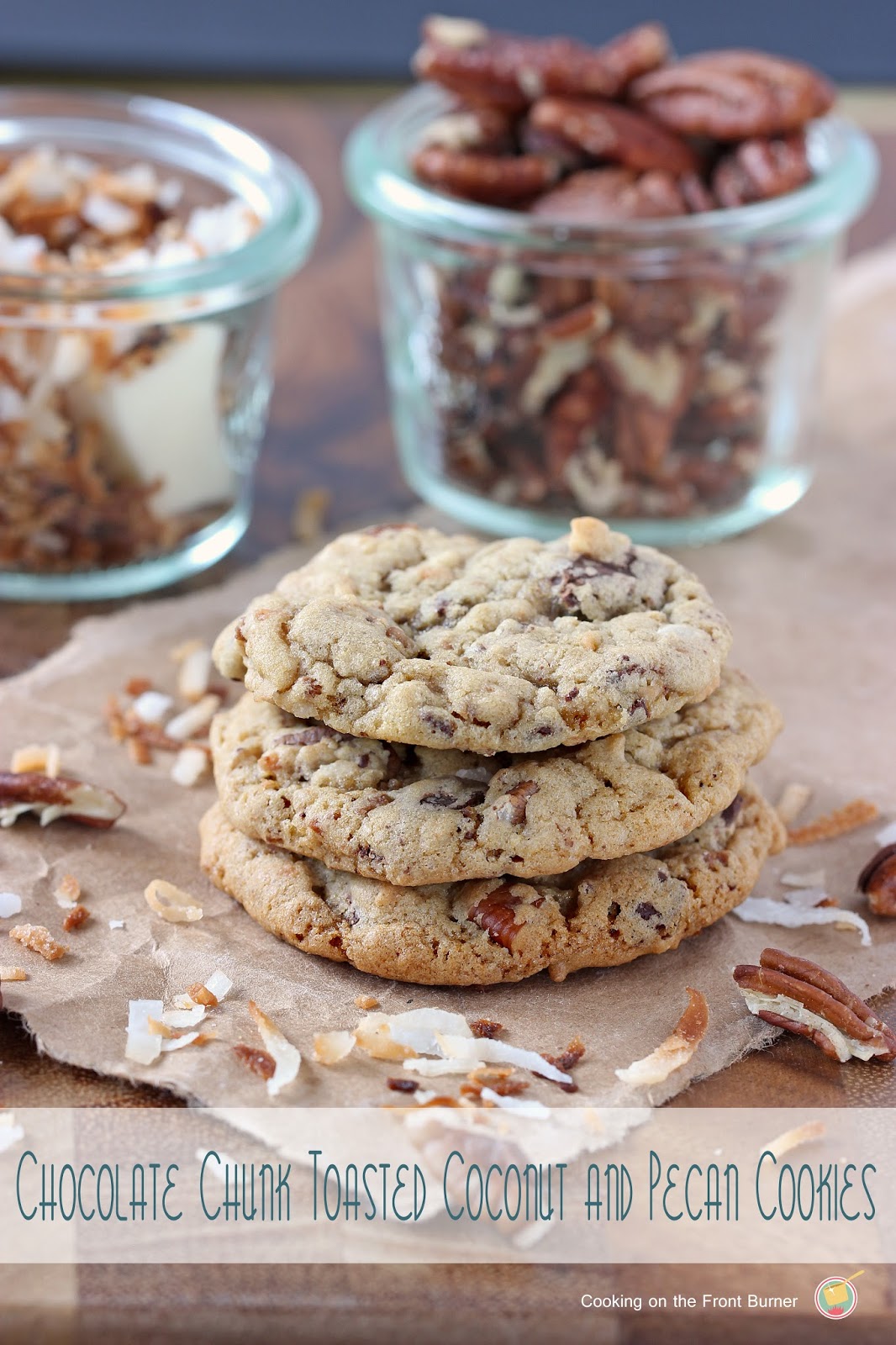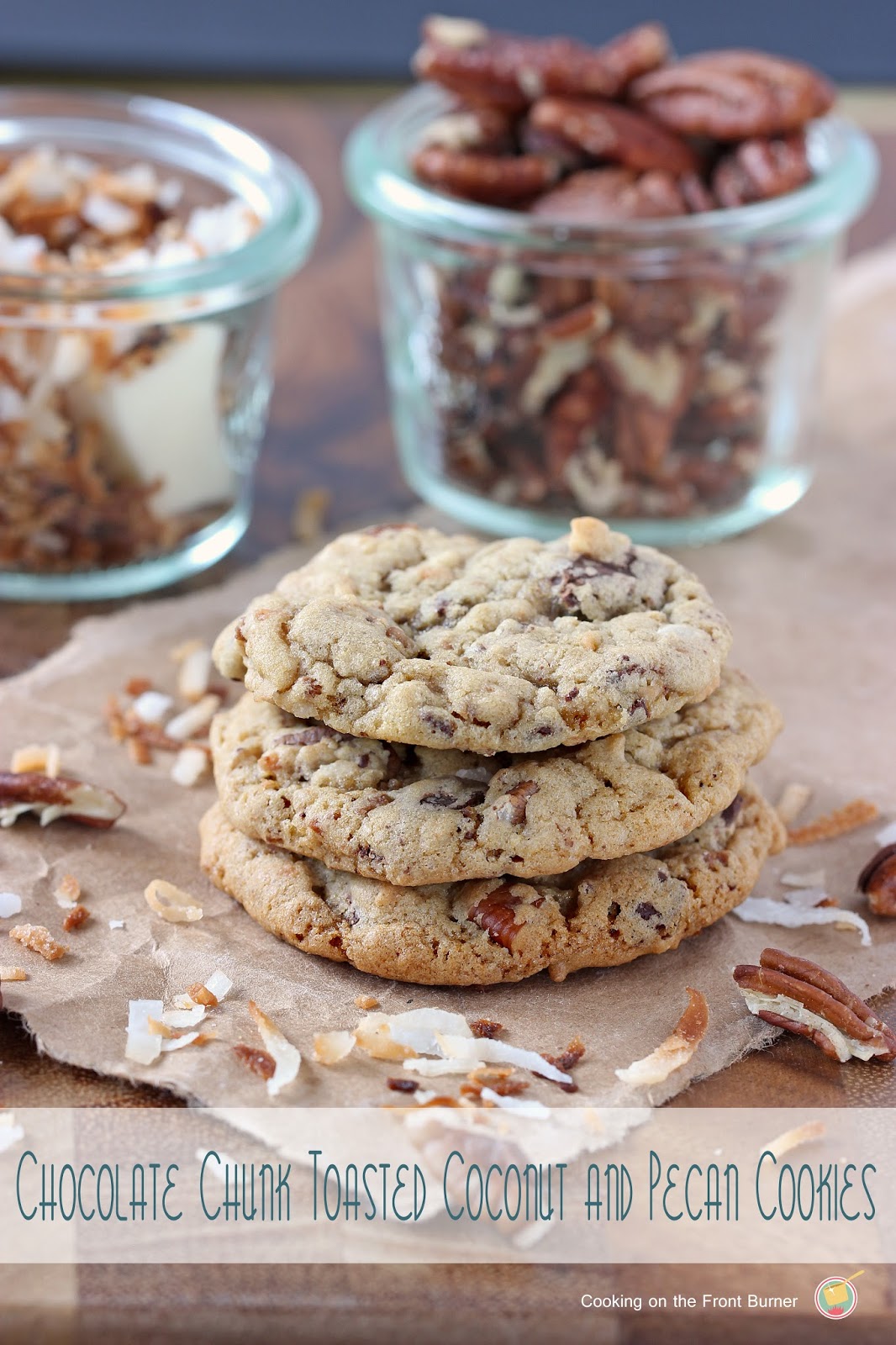 Chocolate cookies with the added bonus of toasted coconut and pecans - flavor galore!
Ingredients
2

cups flaked coconut

2

cups flour

1

cup toasted pecans (rough chopped)

1

teaspoon baking powder

1/2

teaspoon baking soda

1/4

teaspoon salt

1 1/2

cup packed brown sugar

1

stick of soft butter

1

teaspoon vanilla

2

large eggs

4

ounces dark chocolate (I used 60%) chopped
Instructions
Preheat your oven to 350
To toast coconut - place on a large baking sheet and place in oven. After about 5 minutes stir and continue stirring about every minute until it is light brown. Remove from oven and set aside.
In a medium bowl combine the flour, baking powder, baking soda and salt. Mix until blended
In a large bowl add the brown sugar and butter; beating with a mixer until well blended then add in eggs and vanilla - beat until mixed well
Add flour mixture on the lowest speed of your mixer and only until just combined then stir in toasted coconut, pecans and chocolate.
Line a cookie sheet with parchment paper.
Place a walnut size of dough on paper about 2" apart
Bake for 11 minutes then remove to wire rack to cool completely.
Note: to toast pecans, place in small frying pan over low heat; stir until light brown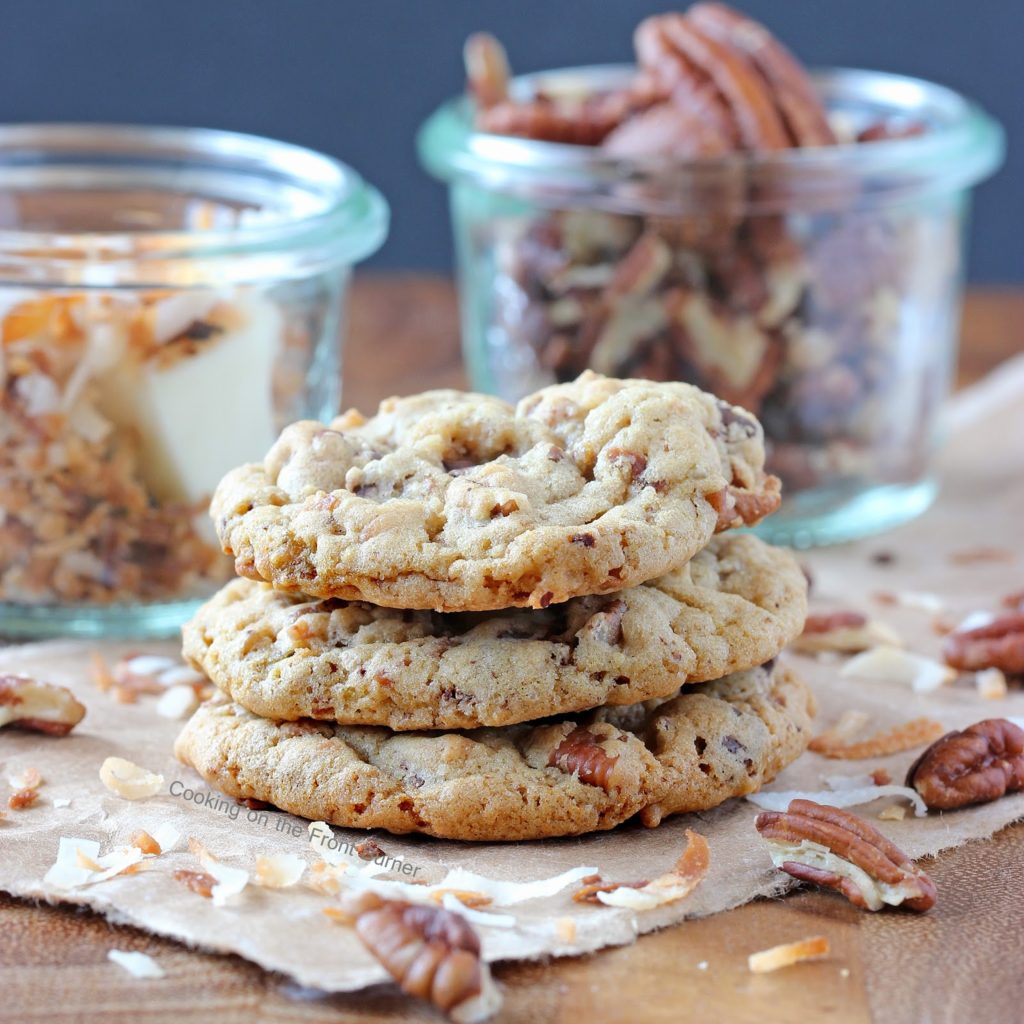 So there you have it and what to do with your last-leg coconut. I wonder what he will find next? Stayed tuned and I sure hope it isn't a can of spam!! Though I think the shelf life on that is pretty long – hehe…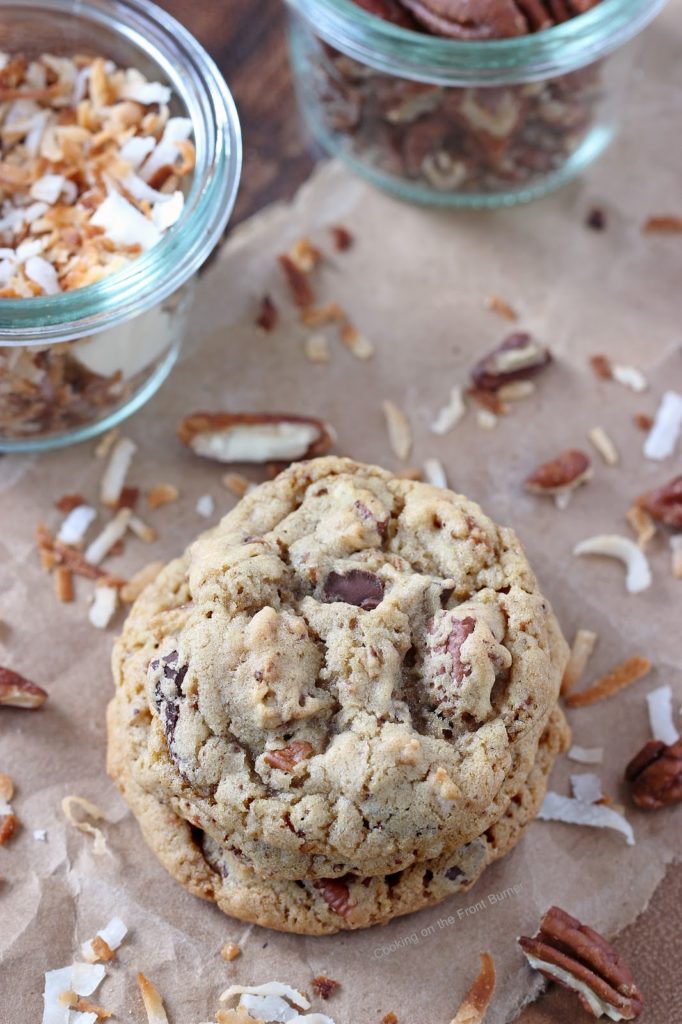 Another
chocolate chip cookie
recipe