Yep, today is Tasty Beverages day on the blog. Since I'm in Florida right now on a little vacation, I rounded up some drinks from my friends that I might be enjoying. I have something to appeal to everyone – kids and adults with cocktails and mocktails!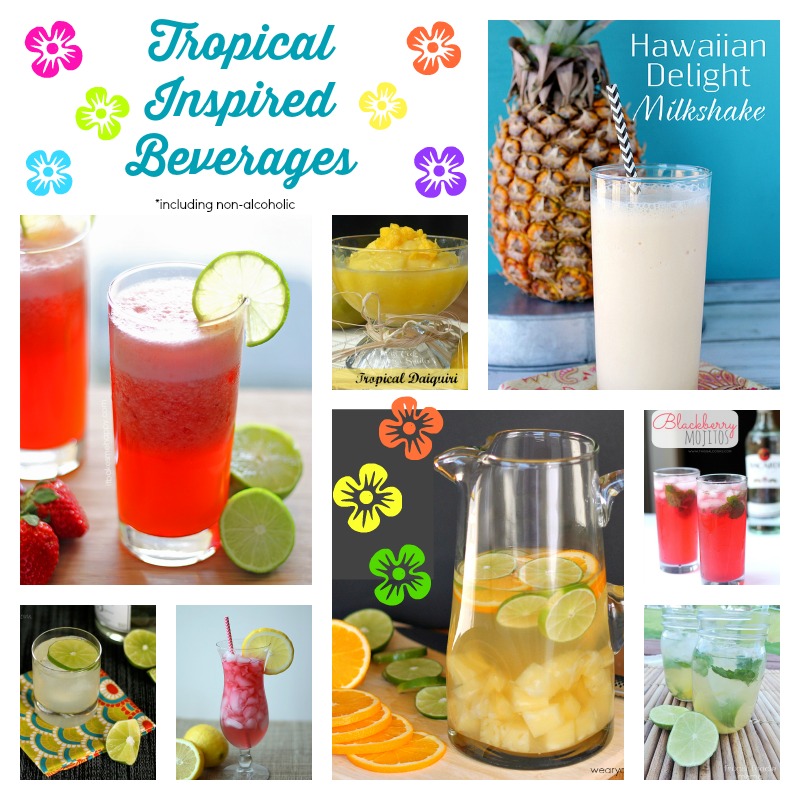 The term Tasty Beverages was coined by The DIY Guy many moons ago. He'll be doing something or working on something and then say "it's time for a tasty beverage." That can mean anything from water, pop, beer, mixed drinks or gatorade!
So today, here are some tasty beverages for you to enjoy!
Hope you have a great weekend! I'm hoping to soak up as many rays as I can before heading home mid-week…