So far this week, we've had a Super Bowl and the ground hog has seen its shadow… next up The Olympics (and I bet a tad more exciting)! In a couple days we will get to cheer for Team USA!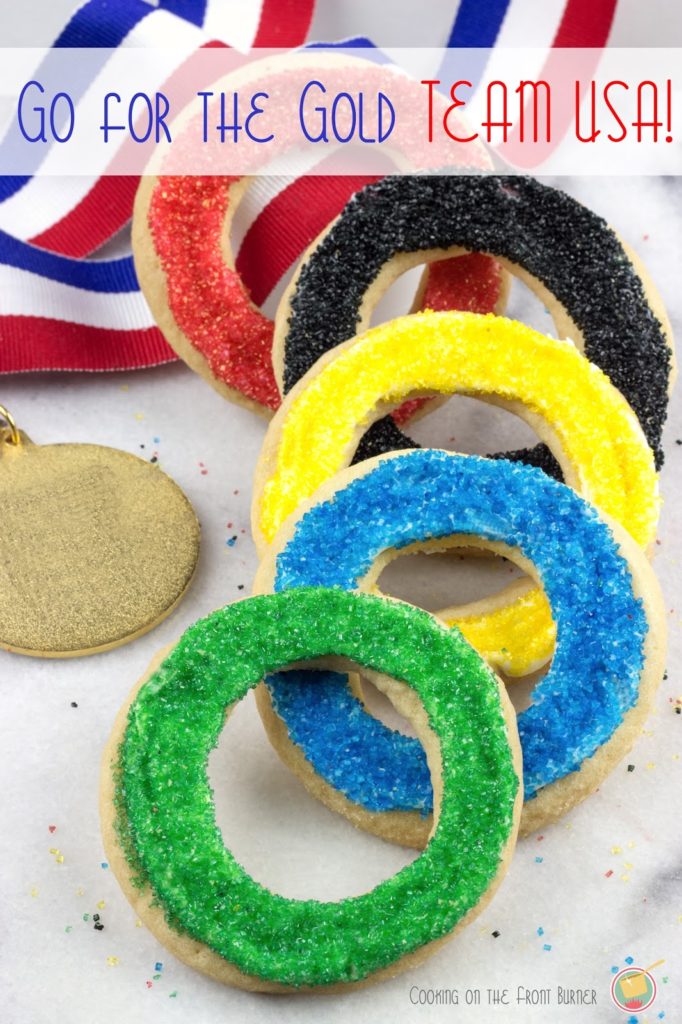 I can't decide what I like more the summer or winter sports – both have such fun events. What is your favorite? For this round I'm looking forward to skiing, snowboarding and figure skating to name a couple. Though I have to admit watching skiing makes me nervous – I'm so afraid someone is going to wipe out and get hurt! They go so fast.
To help celebrate, I made these festive Olympic Ring sugar cookies. They are a bit putzy but would be perfect if you are planning a party for the opening ceremony. And speaking of the the opening, I'm excited to see what the show will be… it is always something quite spectacular!
Olympic Ring Sugar Cookies
Prep Time: 10 minutes
Cook Time: 10 minutes
Yield about 18-20 cookies
Ingredients
One tube Pillsbury refrigerated sugar cookies
Canned vanilla frosting
Colored sprinkles – black, red, yellow, green and blue
Instructions
Preheat the oven according to sugar cookie tube
Cut the dough into circles about 1/4″ thick
Cut parchment paper into 4″ squares.
On a floured surface pat the dough into a 2 1/2″ circle and place on a square of parchment paper – I used a 2 1/2 " cookie cutter to be sure it was completely round.
Next take a 2″ cookie cutter and cut out the center of the cookie (you will reuse the dough to make more so set aside)
Carefully place the parchment paper on a cookie sheet and when the sheet is filled, bake for about 10 minutes until light brown.
Place squares on wire rack to cool completely
Place frosting in a pastry bag that is fit with a small round tip and frost cookie – I went around the cookie in 2 lines then sprinkled. I also used my finger to pat down the sprinkles onto the frosting and used more sprinkles as needed. Do this part on a wire rack with a piece of wax paper underneath and reuse the sprinkles.
In our state of Minnesota, we are sending 19 athletes to the Olympics in the sports of men's ice hockey, women's ice hockey, curling, cross-country skiing, biathlon, and long track speedskating. The only other state with more is California with 20 and Colorado tied with 19… Go Gopher State! Will we be watching? You Betcha!
And here's a bit of personal Olympic trivia for me – in 1996 the torch came through our town of Rochester and I took my daughter to see it. And way back in the day when I was a bit more adventurous, I skied Whiteface Mountain in Lake Placid in the early 80's. I refuse to do the math!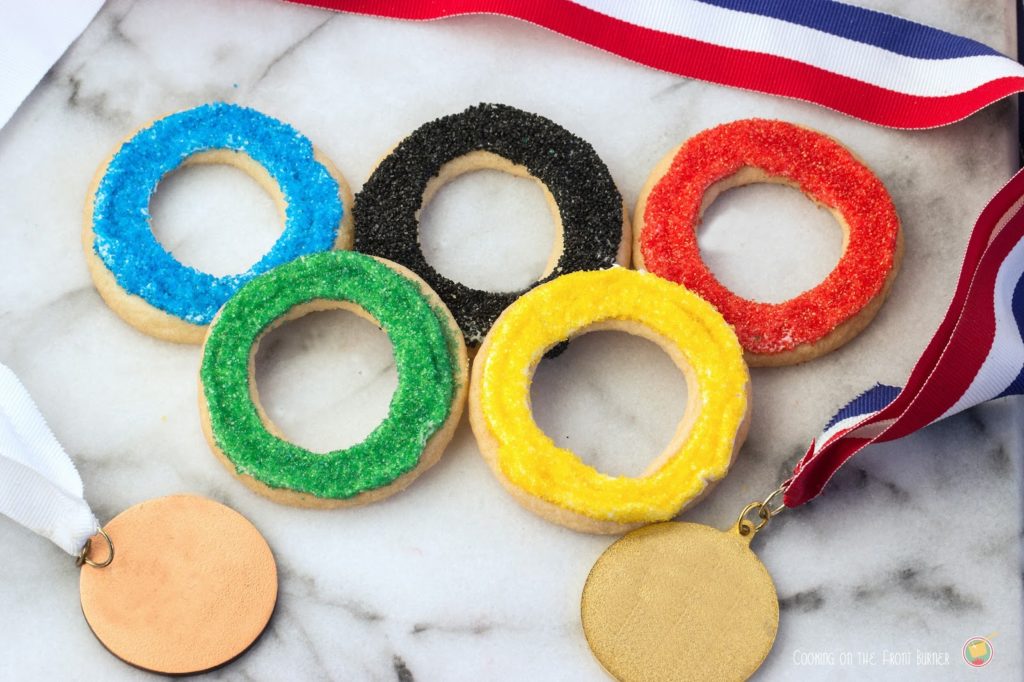 Let the games begin!
You might like these Mini Donuts too!