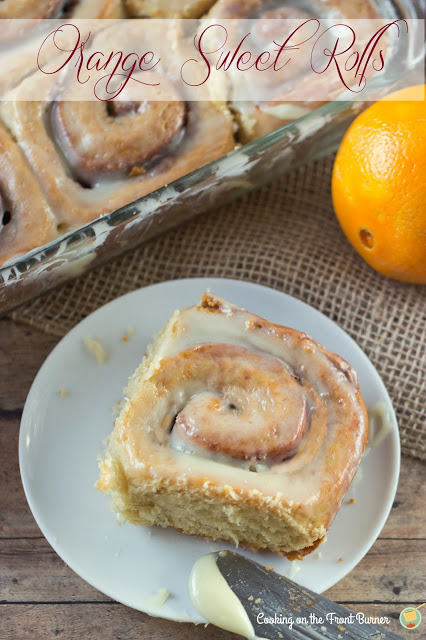 Happy first day of December! Time is a flying! Now that Thanksgiving is over, do you move onto decorating for Christmas? I think today we plan on getting our tree and throughout the week decorate it and also put up the house decorations. By the end of the week, we should be all set – I love a festive house!
One thing I've always wanted to try making have been cinnamon rolls but they seemed intimidating to me. I thought if I could learn how, they would be a nice treat for Christmas morning. In going through my cookbooks, I found this recipe in the Debbie Macombers's Christmas Cookbook that had great step-by-step directions.
Orange Sweet Rolls
Prep Time: 15 minutes plus rising time
Bake Time: 35 minutes
Yields 12 rolls
Ingredients
Dough
1 package dry yeast
3/4 cup whole milk warmed
1 stick butter at room temperature
1/4 cup sugar
2 tsp vanilla
4 1/4 cup flour
1/2 tsp salt
1/2 tsp ground cinnamon
1 tbl orange zest
2 eggs at room temperature
Filling
1 cup brown sugar
1 tbl cinnamon
1/2 stick butter at room temperature
Glaze
4 ozs cream cheese at room temperature
2 tbl orange juice
1 cup powdered sugar
Instructions
For dough – In a large mixing bowl stir the yeast and warm milk together and let sit for 2 minutes. With beaters on low add butter, sugar, vanilla and 1 cup flour, stir until just combined. Add cinnamon, salt, and orange zest. Add eggs and remaining flour; beat until a sticky dough forms.
Switch to a dough hook of mixer and beat for 5 minutes or until dough is smooth and elastic. If you do not have a dough hook; knead on a lightly floured surface for 5 minutes.
Butter sides and bottom of a large bowl; add dough; turn to cover with butter and cover bowl with plastic wrap. Place in a warm spot and let rise one hour or until dough is almost doubled.
Butter a 9×13 baking dish. Turn dough onto a lightly floured surface and roll into a 10×15 rectangle. Brush on soft butter then distribute the brown sugar evenly on dough and sprinkle on the cinnamon. On a long end, roll up tightly and cut into 12 equal pieces. Place dough in dish and cover with plastic wrap. Let rise again for one hour.
Preheat oven to 350; remove wrap and bake for 30-35 minutes until light brown.
Glaze- combine softened cream cheese, orange juice and powdered sugar until fluffy. Spread glaze over warm rolls.
So what do you think? Willing to give them a try? Or maybe you have a great recipe to share… be sure to let me know. Have a great day!