Yesterday was Black Friday and you can still get in on this short and sweet giveaway worth $500… you can select one of these gifts and get the difference in an Amazon gift card… Good luck! Ends Monday!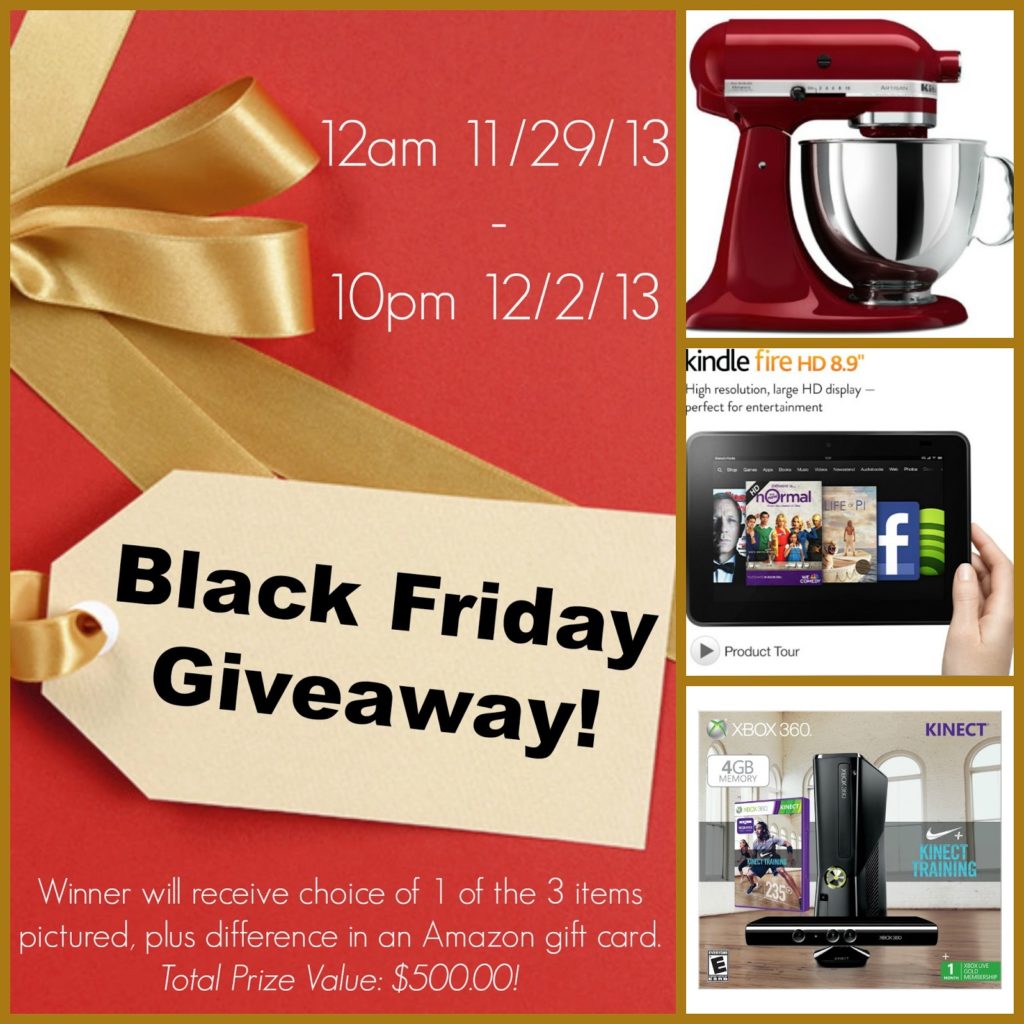 42 blogs are bringing you an amazing giveaway to get your holiday season underway! We're hoping to make the holiday season easier for one of our lucky readers, $500.00 worth of easier that is!
The winner will be able to choose from an XBOX 360 Kinect Nike+ Bundle, a Kindle Fire HD 8.9″, or a KitchenAid 5 Quart Stand Mixer in the color of your choice! Oh and to top it all off, we're going to give you the difference in an Amazon gift card to make your grand prize total $500.00!
For example, if you choose the Kindle Fire HD 8.9″ as your prize, it's $229.00.
$500.00-$229.00=$271 Amazon gift card.
Amounts based on price at time of shipment.
Sounds like something you'd like to win, right? Well, without further rambling, on to the giveaway! Good luck!