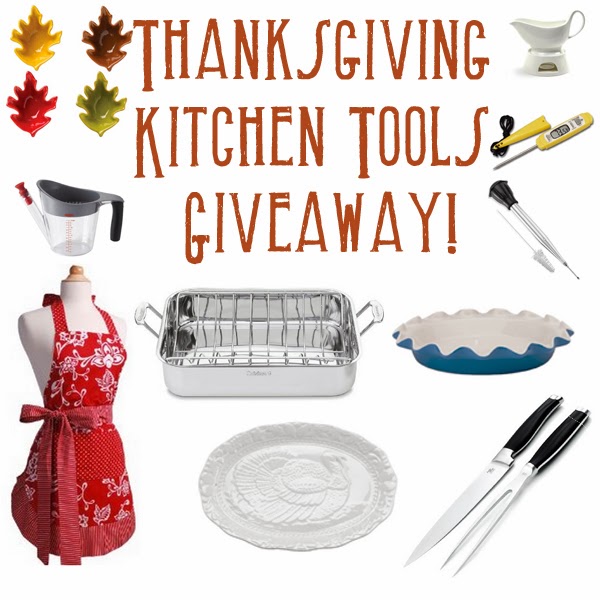 Happy November! Well, where did last month go? One minute were are planning for Halloween and now next up is Thanksgiving. I'm really happy to be part of this giveaway with Holly's Helpings and Friends because I feel Thanksgiving is a lost holiday – most of the attention is placed on Christmas with now even stores opening up this day… I don't mind spending the end of this day looking at those ads and maybe thinking about shopping on Black Friday but I first want to have my traditional Thanksgiving meal!
I'm a gadget person myself and have big drawer full of items. Sometimes I think I have too many gadgets! I can't win this giveaway but you can and here is a list ot items you may need to prepare/serve your Thanksgiving meal – I think the turkey platter is a must have…
Holiday Apron
Roasting pan
Fat Separator
Turkey Baster
Digital Thermometer
Carving Knife Set
Pie Plate
Turkey Platter
Heated Gravy Boat
Autumn Dipping Bowls
Do you have a special dish you prepare each year for Thanksgiving? We stick to the traditional items but a few years ago I started making a pumpkin soup. Everyone looks forward to that as our starter dish. Be sure to stop back at the end of the month to get this recipe.
Ok, now it is time for you to enter to gobble up these items- good luck!!