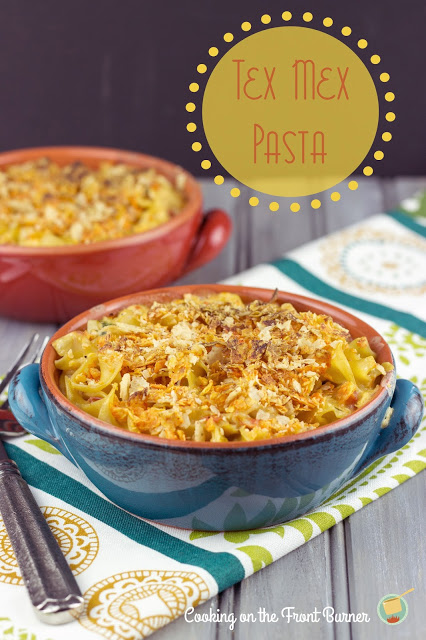 Welcome and happy weekend! Do you have any plans? maybe some R&R? Or maybe you are looking for something to make tonight and that's where I can help out! I just happen to have a recipe that is tasty and a great comfort food meal – it combines pasta, mexican flavors and packs of bit of a punch!
Plan on about 40 minutes from prep until you take your first bite. If you would like to tame it down a bit, you could leave out the jalapeno pepper – either way, it will still be quite tasty!
Tex-Mex Pasta
Prep Time: 15 minutes
Cook Time: 20 minutes
Ingredients
8 oz. wide egg noodles
1 tablespoon butter
1tablespoon olive oil
1/4 cup onion, minced
1 jalapeno pepper, minced
1 tsp cumin
10 oz can Ro-Tel tomatoes (your choice of flavor)
3 tablespoons flour
2 cups chicken broth
1/3 cup heavy cream
8 oz shredded Colby Jack cheese
1 tablespoon minced cilanatro
2 med chicken breasts, cooked and shredded
crushed Dorito chips (reg. or nacho cheese flavor)
Instructions
1. Preheat oven to 450
2. Cook pasta according to directions and set aside
3. In a large skillet, melt butter with olive oil. Add onion, jalapeno and cumin cooking until light brown (8 to 10 minutes). Stir in Ro-Tel and continue cooking until almost all liquid is evaporated.
4. Stir in flour and cook for one minute. Whisk in the chicken broth and cream slowly cooking until thickened (about 2 minutes). Stir in cheese until melted and remove from heat.
5. Season with S&P and add cilantro. Stir in cooked pasta and chicken.
6. Place mixture into a 2 qt. baking dish and sprinkle with crushed Doritos. Bake for about 10-12 minutes until chips start to brown – let cool for 10 minutes then serve.
Don't you just love food that sticks to your ribs! We do!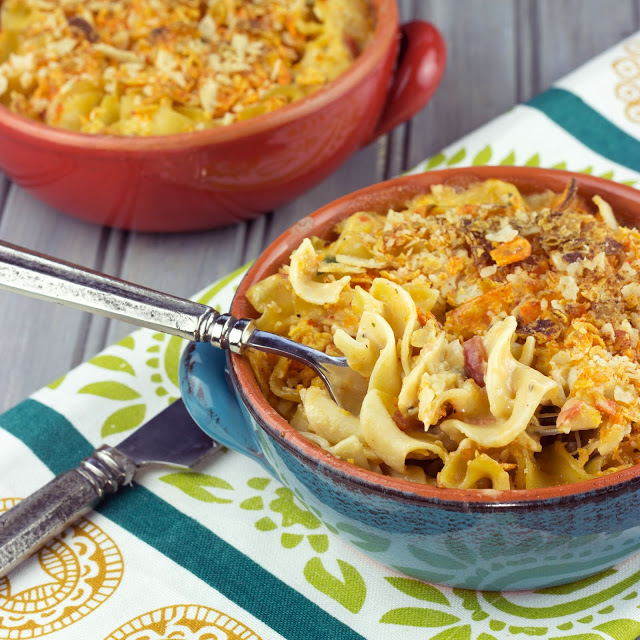 Enjoy the rest of your weekend!